Mick Gordon e Martin Stig Anderson sono i compositori della colonna sonora di Wolfenstein II: The New Colossus.
È uno degli aspetti che caratterizzano in maniera evidente l'esperienza di gioco accompagnato in maniera dinamica e efficace ogni momento del gioco.
Bethesda ha quindi diffuso alcune parole che i compositori hanno scambiato col publisher dell'fps in arrivo il prossimo 27 ottobre. Approfondiamo meglio, quindi, questo dettaglio interessante. Buona lettura.
Com'è stata la vostra collaborazione con la squadra di sviluppo di The New Colossus?
Mick Gordon: Ho trascorso una meravigliosa settimana dell'estate svedese nell'ufficio di MachineGames a Uppsala. Hanno stampato l'intero gioco e creato dei piccoli poster dei vari momenti, componendo sulla parete un gigantesco diagramma di flusso a nostro uso e consumo. Sembrava una scena di un poliziesco televisivo! Poi ho spedito la musica e i vari file di accompagnamento per sapere cosa ne pensassero e da lì abbiamo proseguito confrontandoci via via.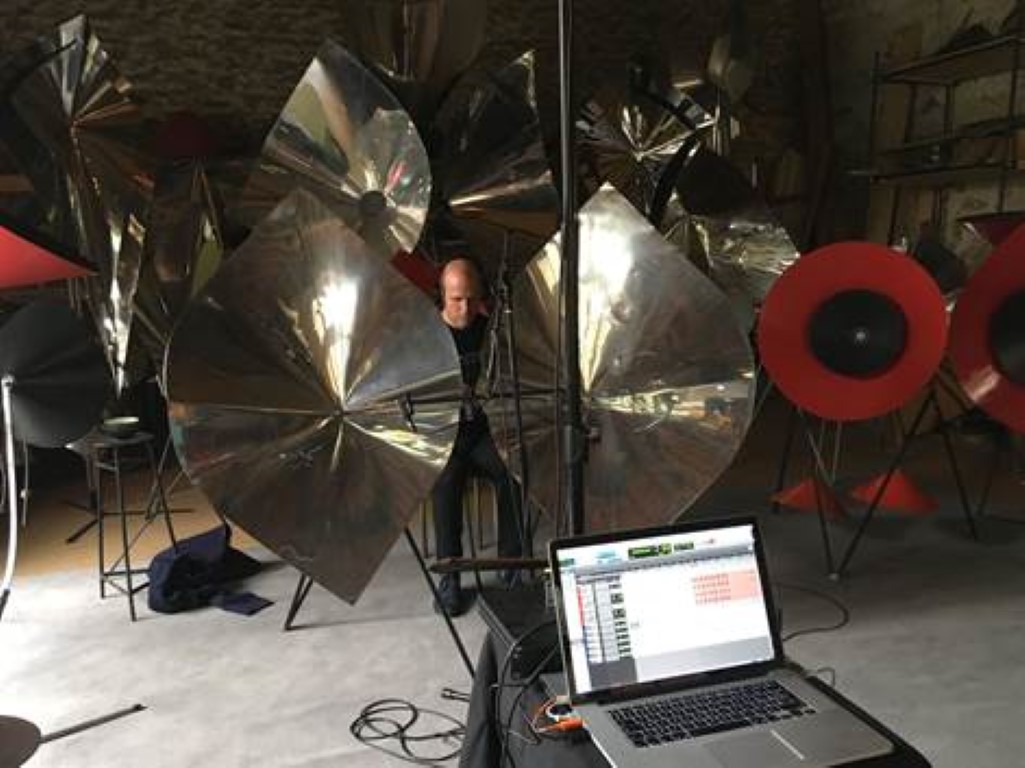 Martin Stig Anderson: Dato che il mio studio si trova a Copenhagen, la quale non dista troppo da Uppsala, ho avuto la possibilità di visitare gli uffici di MachineGames un paio di giorni al mese per tutta la produzione. La squadra audio ha gentilmente condiviso con me le registrazioni originali e delle tracce di prova, dandomi il permesso di usare i loro materiali nella colonna sonora. Questo ha consentito di serrare il rapporto tra musica e progetto sonoro.
Come si crea la musica per un videogioco dall'atmosfera totalmente assurda?
Mick Gordon: Wolfenstein: The New Colossus copre una vasta gamma di emozioni. Nel gioco il mondo intero è devastato, triste e oppresso. Nonostante questo, i personaggi della resistenza sono gentili e solidali gli uni con gli altri. La musica doveva sostenere la loro "colossale" lotta contro la brutale forza nazista e mira a rappresentare tutto questo dall'oppressivo e devastante regime nazista alla disperata condizione in cui versa la resistenza.
Martin Stig Anderson: Ho scoperto che la chiave per dare peso e profondità all'atmosfera del gioco era lasciare che la musica accompagnasse i vari scenari epici. Per esempio, in un'area del gioco la musica ruota intorno alle enormi scintille che emergono da una struttura magnetica; in un'altra, la Manhattan piena di detriti dopo lo sgancio della bomba atomica, sui suoni prodotti dal metallo mentre viene lacerato e da urla distanti.
Avete usato strumenti/effetti/rumori particolari?
Mick Gordon: Come obiettivo mi ero prefisso quello di riprendere e sviluppare ulteriormente i temi in stile anni '60 e le tecniche di produzione usati per la colonna sonora di Wolfenstein: The New Order e per il brano "The Partisan" di Wolfenstein: The Old Blood. Per lo più ho usato gli stessi strumenti: chitarre acustiche, chitarre con corde di nylon, violoncello e mandolino. C'era poi il principio per cui tutto doveva passare attraverso veri amplificatori: grancasse, sintetizzatori, clarinetti, violini, drum machine 808, urla… tutto! Questo per esaltare l'atmosfera anni '60 e conferire alla colonna sonora un carattere unico.
Martin Stig Anderson: Nell'elaborare e strutturare i suoni ho parafrasato alcuni motivi musicali graditi ai nazisti, tra cui per esempio il Seufzermotiv o "sospiro musicale", una minima ascendente o discendente, imitato con il suono prodotto dal volo degli aerei (debitamente e pesantemente rielaborato). Molti suoni sono stati incisi su vinile e poi ri-registrati su un vecchio registratore in modo da ottenere la qualità audio tipica dell'"orchestra su vinile".
L'articolo Wolfenstein II: The New Colossus, dettagli sulla musica sembra essere il primo su IlVideogioco.com.
Fonte: Wolfenstein II: The New Colossus, dettagli sulla musica