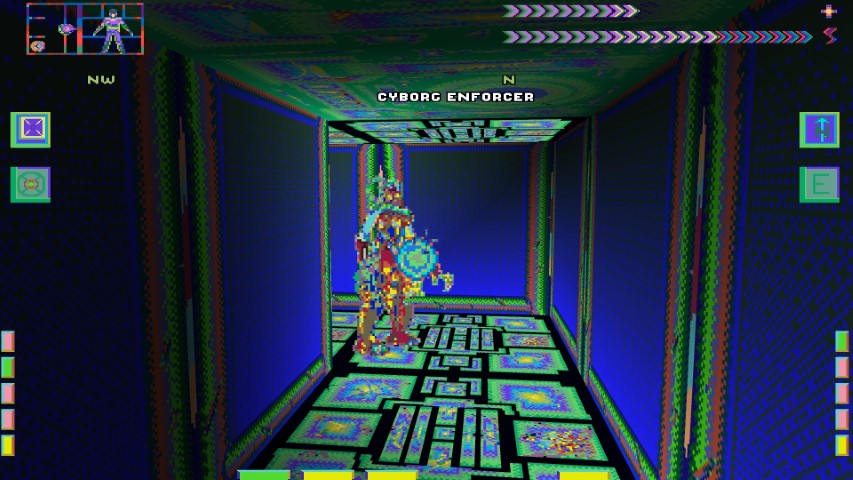 Gli utenti Pc guardano con molta curiosità a Steam. La piattaforma Valve è famosa anche per i suoi saldi in questi periodi caratterizzate da giorni di sconti importanti sulla maggior parte dei giochi in catalogo.
Ma al di là dei soliti volti noti che vengono riproposti in queste occasioni, vogliamo scavare più a fondo, e vi presentiamo una carrellata di titoli indie, affiancati da qualche vecchia perla.
Cominciamo la nostra carrellata ricordandovi che i saldi estivi di Steam chiuderanno il 9 luglio. Avete quindi una settimana abbondante per fare le vostre scelte e ricerche sperando di avervi dato un aiuto. Buona lettura… e buoni acquisti.
HO 10 EURO, COSA PRENDO?
È estate, e i vostri soldi li terrete per un buon gelato, una pizza, una bella bevanda fresca da consumarsi con la dolce metà, gli amici, la famiglia. Quindi, proporvi titoli a poco meno del prezzo pieno, sarebbe quantomeno illogico. Pertanto, abbiamo deciso di immaginare due scenari, con due cifre differenti.
Nel primo caso, parliamo di una piccola cifra, sui 10 euro. Inizieremo con il cosiddetto "carrello variabile", quello a cui siamo più affezionati (perché lo facciamo ad ogni ondata di saldi), ossia l'aggiunta di un certo numero di titoli nel carrello, con successiva rimozione per arrivare alla cifra pattuita. Passeremo poi in rassegna un certo numero di titoli, che indipendentemente dal prezzo, ci teniamo a farvi conoscere. Pronti? Si parte!
SYSTEM SHOCK: ENHANCED EDITION A 2,49 EURO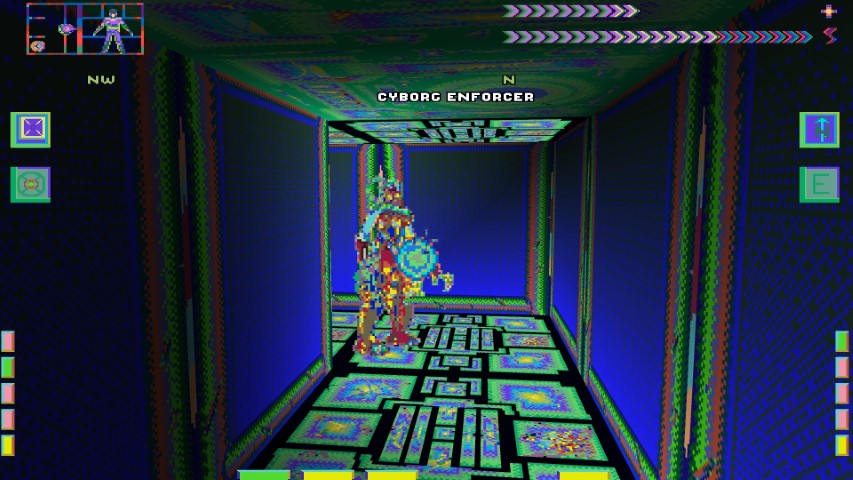 Uno dei più grandi rpg/fps di fantascienza mai creati, torna in una versione riveduta e corretta, con supporto alle moderne risoluzioni, uso del mouse, texture migliorate, possibilità di scegliere tra interfaccia originale e una nuova versione "minimale". Insomma, se vi piacciono i giochi di qualità, trame degne di un film e qualità, non rimarrete delusi, a patto di accettare che nonostante sia stato ottimizzato a dovere, a sempre 25 anni sulle spalle.
REACHING FOR PETALS 1,99 A EURO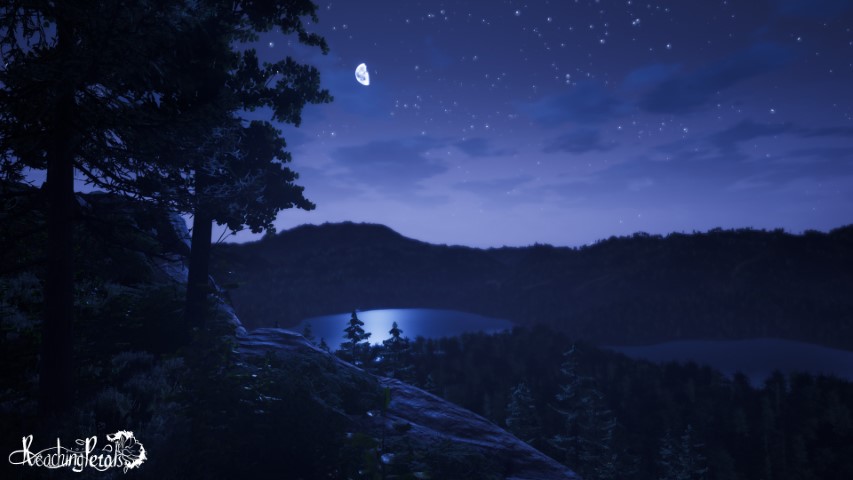 Un walking simulator dove vivrete una piccola avventura poetica sull'amore, la perdita e l'ambizione. Una bella grafica, ed una discreta colonna sonora, vi terranno compagnia mentre vi perderete in una foresta e altre location, dove all'apice di una montagna, scoprirete la vera natura del vostro misterioso viaggio. Poco più di un caffè, che ne dite?
Un piccolo gioco indie, dove il vostro compito sarà quello di trovare gli oggetti nascosti in questo mondo popolato da splendidi animali. Illustrazioni ad acquerello interamente disegnati a mano, vi accompagneranno insieme ad una colonna sonora tranquilla ed ispirata. Molto adatto per i bambini, e costa quando un succo di frutta.
TITAN QUEST ANNIVERSARY EDITION A 3,99 EURO
Action RPG che non ha molto bisogno di presentazioni. Recentemente è stato arricchito con la terza espansione (Atlantis). Questa edizione include il gioco base e la prima grande espansione, Immortal Throne. Se amate gli hack and slash alla "Diablo" ma ad ambientazione mitologica, non dovreste rifletterci troppo. C'è sempre tempo anche per acquistare le due espansioni successive: Ragnarok ed Atlantis.
Il sequel diretto del primo (ed amatissimo) Sacred, hack and slash alla "Diablo". Forse meno affascinante del prequel ma per gli amanti del genere può essere un buonissimo passatempo. Molto longevo.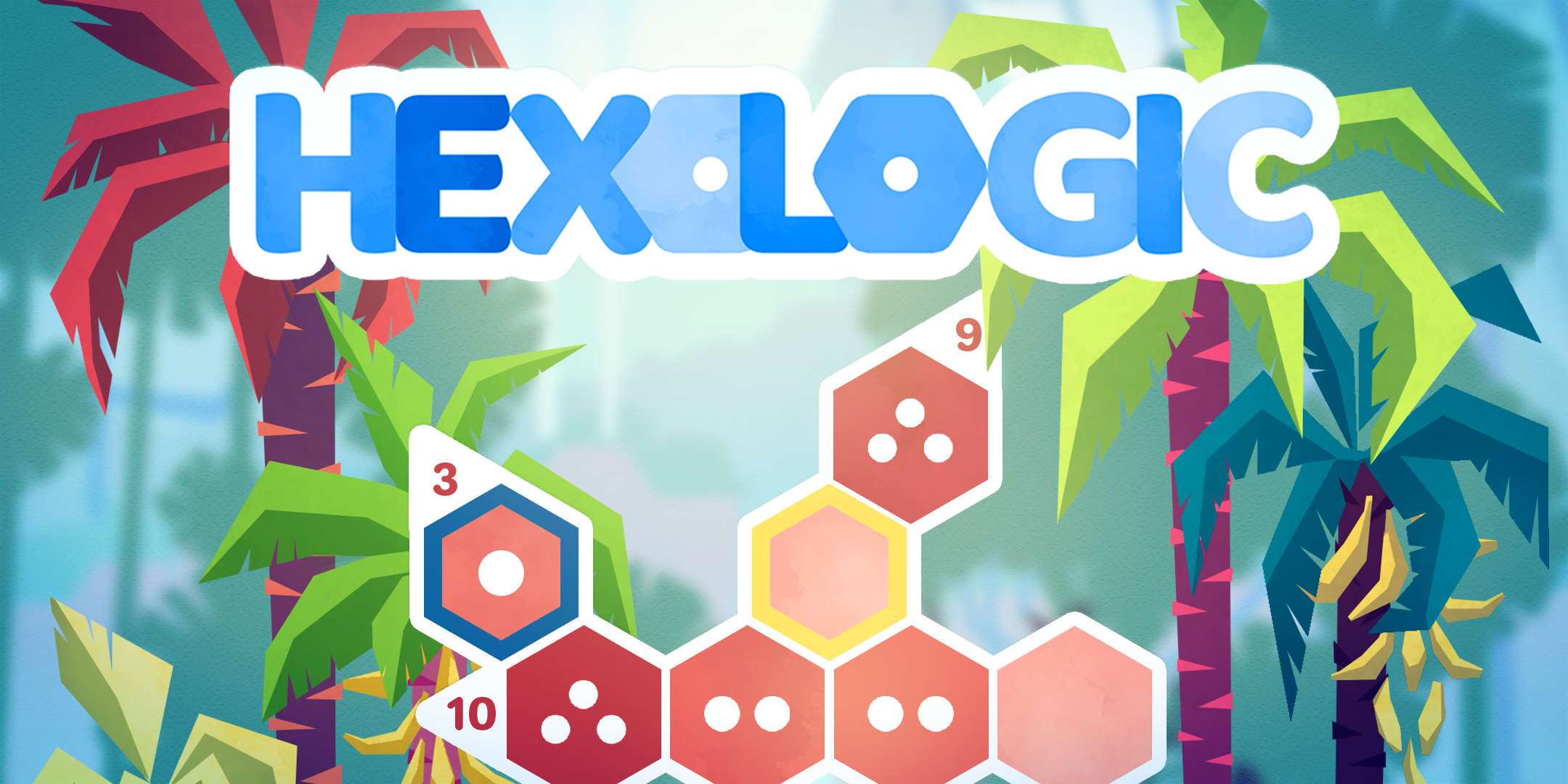 Interessantissimo e colorato puzzle game ispirato al Sudoku. Davvero gradevole da giocare, immediato e con un buon grado di sfida. Nel tempo gli sviluppatori lo hanno anche migliorato aggiungendo ulteriori contenuti e modalità.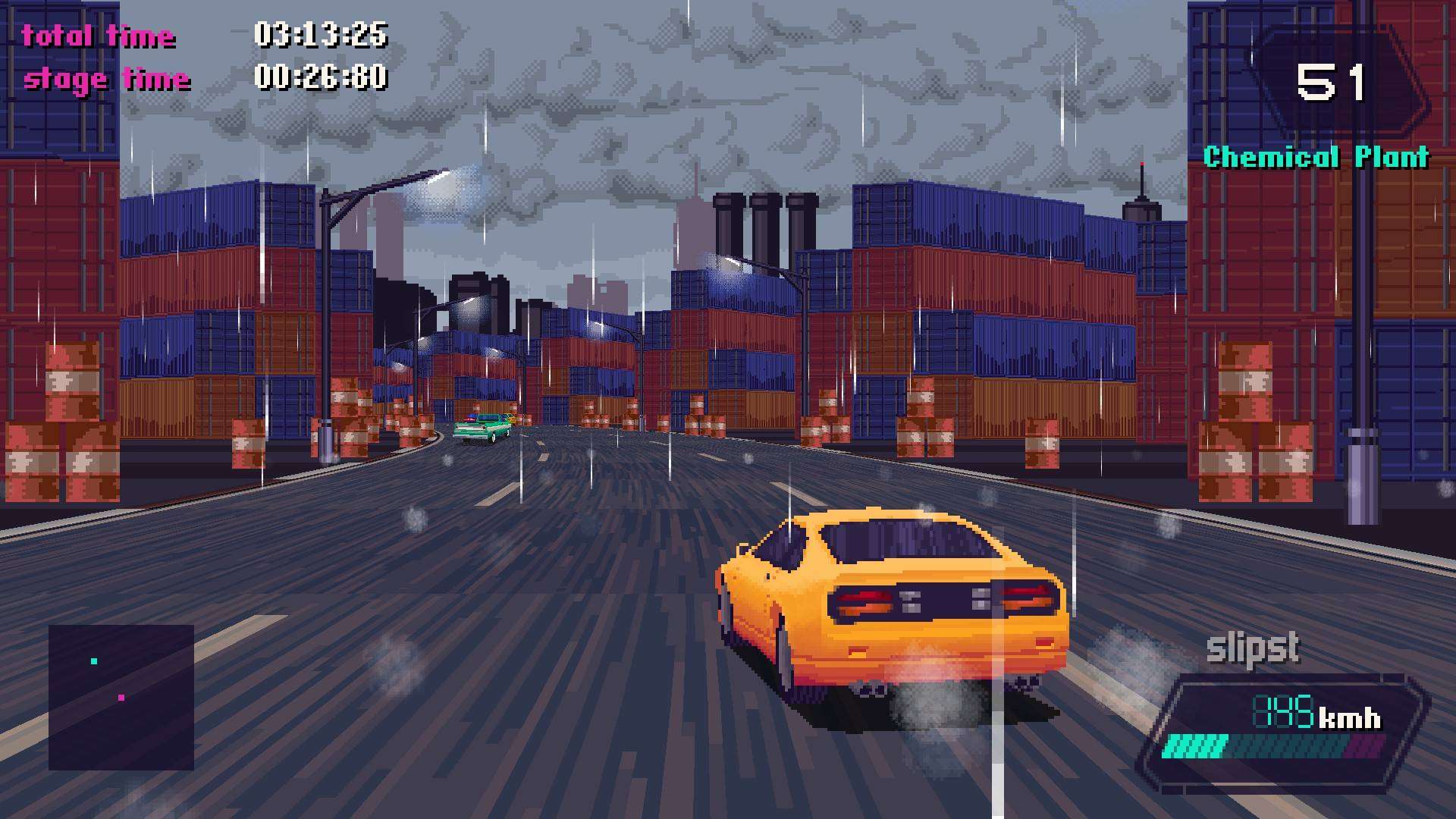 Gioco di corse arcade ispirato ai primi anni '90, 20 tracciati tutti diversi, multiplayer fino a 4 giocatori, sei modalità di gioco, cinque auto diverse, ed una colonna sonora in pieno arcade con la possibilità di aggiungere le proprie tracce. Via!
Un racing retro-futuristico, dove passeremo di livello evitando gli ostacoli che ci si pareranno davanti. Paesaggi mozzafiato, luci e strade sull'oceano, ci toglieranno il fiato. Otto livelli, tracce audio legate ai singoli tracciati e navi spaziali, che aspettate?
SUPER NIGHT RIDERS A 3,99 EURO
E se invece delle macchine, vi piacessero le moto? In Super Night Riders, interpreterete Alice, una bella bionda e talentuosa motociclista conosciuta con il nickname Red Rider. Come per Neon Drive, non conterà la posizione alla fine della gara, conterà solo riuscire ad arrivare. Due tipi di visuale e 36 livelli fanno di questo piccolo gioco un buon passatempo, impegnativo.
LITTLE MOUSE'S ENCYCLOPEDIA A 3,34 EURO
Una piccola enciclopedia interattiva per bambini e genitori. Guida Piccolo Topo nel suo viaggio per l'esplorazione del mondo della natura. Semplici controlli, uno stile artistico semplice ma ricercato, e 160 specie provenienti da quattro habitat differenti. Non è il solito gioco, ma è la prova che si può imparare anche giocando. Rilasciato il 25 febbraio scorso, è anche completamente in italiano, una rarità per questo tipo di prodotti.
CIVILIZATION III COMPLETE A 1,24 EURO
E dato che parliamo di imparare, quale miglior aiuto alla vostra istruzione se non il terzo capitolo della serie Civilization? Strategia, arguzia, diplomazia, si accompagneranno all'apprendimento della storia e delle civiltà che l'hanno vissuta. Uno dei migliori capitoli della serie, al prezzo di un caffè. E non preoccupatevi se vedete scritto "solo inglese" sulla pagina di steam, è disponibile sia una traduzione, che l'intero manuale in pdf, ovviamente in italiano. (e se non vi bastasse, qui c'è il nostro speciale sull'intera serie!)
SID MEIER'S CIVILIZATION IV COMPLETE EDITION  A 6,24 EURO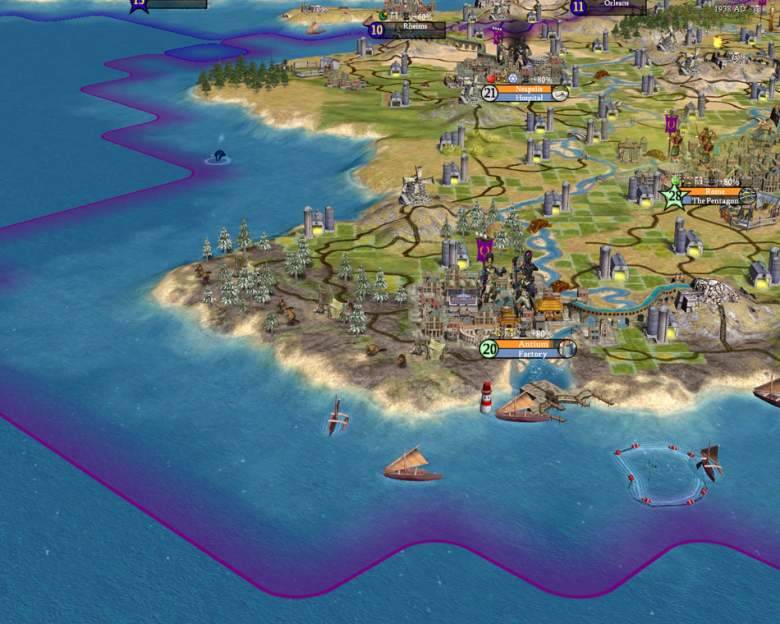 Chi vi scrive, lo ritiene ancora oggi insuperato in quanto a qualità e profondità (ma soprattutto, completezza). Civilization IV vi immergerà in un mondo 3d incredibilmente dettagliato, che porterà a un nuovo livello la vostra esperienza di gioco, e con una Civlopedia mai come ora dettagliata e completa. Ore ed ore di divertimento assicurate.
Una simulazione di vita nella natura dove il vostro compito, sarà quello di creare e far crescere diversi ecosistemi. Modella il mondo a tuo piacimento, iniziando dalle piante che renderanno la terra più fertile, e qualche animale. Ogni pianta e ogni essere vivente che popolerà il tuo mondo, ha un suo ciclo di vita, necessità e requisiti. Sarà tuo compito soddisfare ogni bisogno dell'ambiente, per mantenere il perfetto equilibrio. Un buon gioco, non facile e piuttosto profondo, con una grafica low poly e animazioni ben fatte.
Rilasciato il 13 maggio, Peanut è una piccola avventura platform 2d. Aiutate il piccolo e coraggioso corgi Peanut a riprendersi Bae, la sua compagna rapita dalla malvagia Veronica Vet. Davvero un bel giochino, ispirato ai classici del genere ma con alcune trovate davvero di stile.
KAO THE KANGAROO: ROUND 2 A 1,99 EURO (NON È IN SCONTO)
Non è in sconto, ma il prezzo è talmente irrisorio che vogliamo comunque proporlo. Prendete il controllo di Kao, il canguro più simpatico che potete trovare su Steam. Un classico platform 3d pieno di sfide, gare e puzzle da risolvere. 25 livelli su 5 mondi diversi vi aspettano.
Molto conosciuto tra gli appassionati di city builder e di strategici, in Anno 1404 il vostro compito sarà quello di creare la vostra nazione. Destreggiandovi tra il bisogno di risorse, la diplomazia, la gestione della vostra città e i combattimenti, esplorerete l'oriente apprendendo nuove tecnologie. Una bella grafica, accompagnata da un'eccellente colonna sonora, vi terranno impegnati per molte ore.
Questo titolo non dovrebbe comparire in questo speciale. Perché? Perché è ovvio che sia già sui vostri Pc, o quantomeno in bella mostra nella vostra collezione di dvd dei bei anni in cui si scartabellava tra le scatole del negozio del centro commerciale del sabato o della domenica. Half Life è Half Life, non ha bisogno né di descrizioni, né di recensioni. In questa versione ottimizzata e rimasterizzata per mezzo dell'engine source, potrete godere di effetti migliorati, simulazione della fisica e altro ancora. Ma tanto non state leggendo perché il titolo lo avete già. E se non lo avete… nel carrello subito!
Nota: tutti i titoli del franchise Half Life sono a sconto a prezzi invitanti, quindi il discorso vale tanto per il primo capitolo, quanto per gli altri.
DEUS EX: GAME OF THE YEAR EDITION A 0,97 EURO
Come per Half Life, il primo Deus EX è una pietra miliare, precursore di titoli e modalità che oggi diamo per scontate. Un ibrido rpg/fps ancora oggi imbattuto, con una storia ben scritta e tante possibilità di scelta. Ancora oggi, chi scrive l'articolo, si rammarica per una scelta fatta nella seconda parte del gioco, che gli precluse alcune scelte che avrebbe invero deciso senza pensarci un secondo. E se non vi bastasse questo, aggiungiamoci anche un'infinita lista di modifiche varie, di cui alcune davvero INCREDIBILI dal punto di vista qualitativo. Anche per Deus Ex, è disponibile una patch di traduzione italiana, che vi permetterà di godere del gioco nella sua interezza.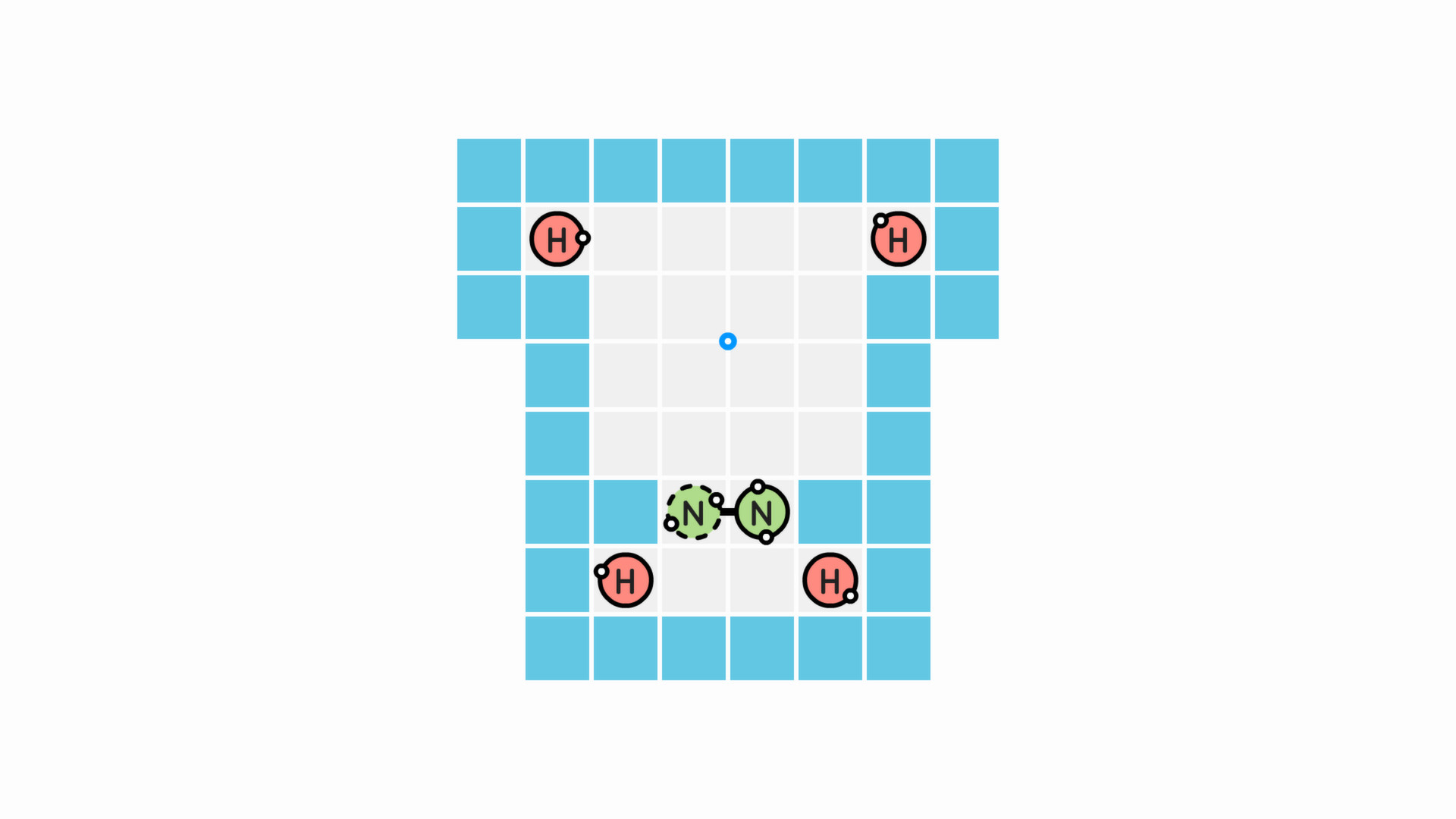 Un piccolo ed elegante puzzle game sulla chimica. Minimalista e con una tranquilla colonna sonora. Con più di 100 livelli, imparare la fisica sarà davvero divertente.
In SFD, partirete con il vostro party all'avventura nelle profondità del Sigma Finite Dungeon. Riuscirete a sconfiggere il Re dei Lich Raeleo e il falso dio NOG e sopravvivere? Un roguelike impegnativo, con la possibilità di scegliere il permadeath. Grafica isometrica in pixel art interamente prodotta a mano, sette avventurieri con abilità uniche, più di duecento armi e 30 tipi di nemici. Un gioco vecchia scuola, per chi ama la sfida.
METRO: LAST LIGHT REDUX A 4.99 EURO
Secondo titolo della serie basata sui romanzi dello scrittore russo Dmitry Glukhovsky, Metro: Last Light Redux è una versione migliorata del secondo capitolo, sfruttando l'ultima evoluzione del 4A Engine. Con tutti i dlc inclusi, diverse migliorie nel gameplay e modalità di gioco aggiuntive, è la versione definitiva per ogni appassionato di fps post apocalittici.
Nota: in sconto anche Metro:2033 Redux
Action sparatutto che non ha molto bisogno di ulteriori parole essendo molto famoso.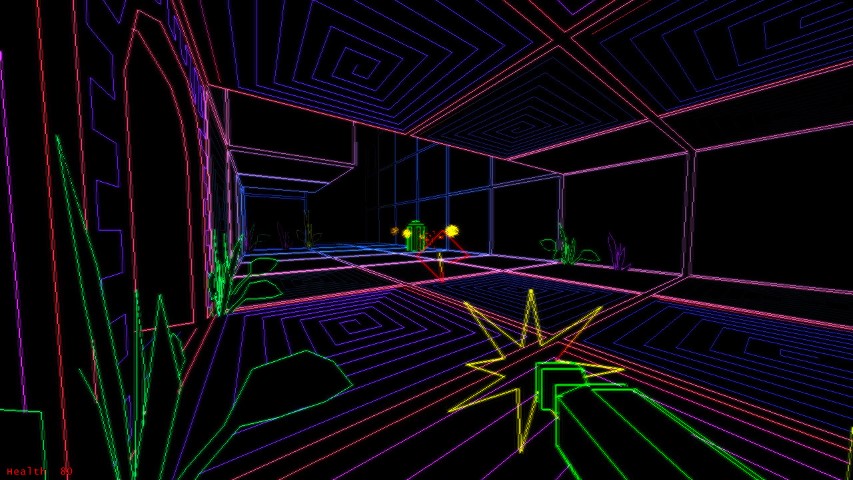 Ispirato alla grafica vettoriale anni '80, Paradox Vector è un fps con un gameplay basico ma decisamente accattivante. Esplorate scenari incredibili, mentre combattete cyborg inter-dimensionali. Il gioco è in early access ed in continuo sviluppo.
OMEN EXITIO: PLAGUE A 4,79 EURO
Un bel libro game come quelli che compravamo una volta in libreria. Immerso in un mondo in stile horror sulla scia di H.P. Lovecraft, e con una trama e personaggi originali, il destino del nostro eroe sarà unicamente nelle nostre mani. E per la gioia dei non anglofoni, l'intera esperienza è godibile su Steam nella nostra lingua.
EADOR: MASTERS OF THE BROKEN WORLD A 3,79 EURO
Nel 2009, uscì Eador: Genesis. Un bel fantasy strategico sulle orme dei capolavori del genere, complesso e molto profondo. Non vi proponiamo l'acquisto Genesis, perché questo remake ripropone nella sua interezza, l'esperienza in giocatore singolo. Con un'ottima longevità, tante unità e classi, Eador: Masters of the Broken World è un titolo passato piuttosto in sordina, ma che merita più di una riflessione sul suo acquisto. Non spaventatevi per la mole di testo, la versione Steam è interamente localizzata nella nostra lingua.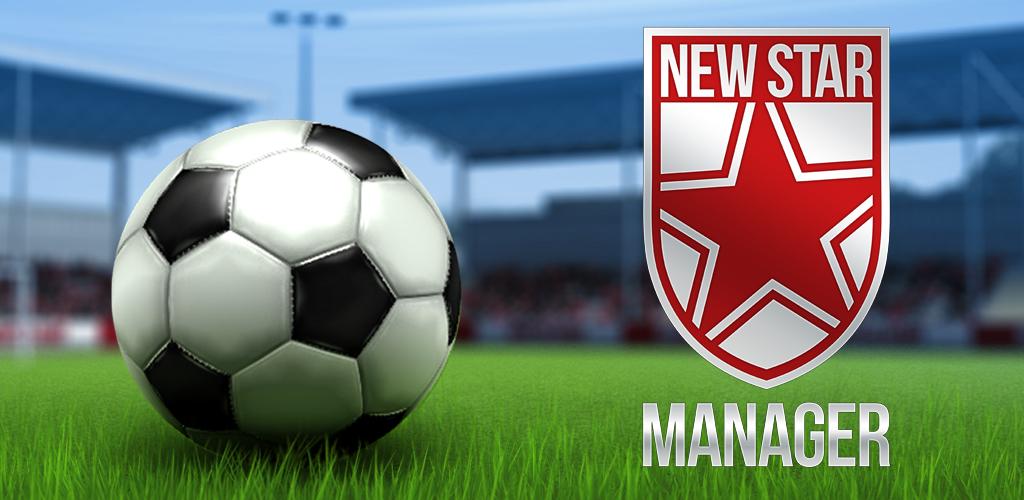 Amatissimo dal nostro direttore, New Star Soccer Manager è un gioco di calcio manageriale dove sarete allenatore e manager della vostra squadra. Semplice ed immediato discretamente profondo e molto giocabile. Per farvi un'idea più precisa, leggetevi la recensione. Potrebbe valerne la pena.
EPISTORY – TYPING CHRONICLES  A 5,99 EURO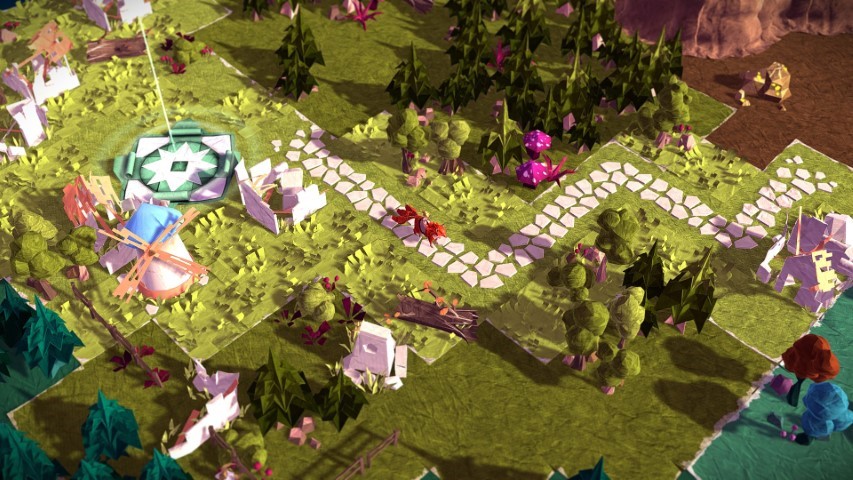 In Epistory, interpreterete il ruolo della musa, intenta a vivere in un mondo dove non tutto è ancora stato raccontato. Un bello ed ispirato action/adventure con una bella atmosfera, ed una storia che si sviluppa pian piano, mentre vengono svelati i misteriosi poteri magici delle parole. Su Steam, anche questa storia, è godibile nella sua interezza in italiano.
THE BARDS TALE TRILOGY 8,24 A EURO
La storica serie di crpg torna in pompa magna su Steam con una versione rimasterizzata e adattata agli schermi moderni, ma con lo stesso fascino ed impatto dei tempi andati. Con grafica rinnovata, nuove modalità e tanto spazio all'esplorazione, la trilogia di questa fantastica serie di giochi non può mancare in nessuna collezione di un appassionato di giochi di ruolo.
LEGEND OF GRIMROCK 2 A 8,79 EURO
Altra serie che riprende pari pari i più grandi rpg quali The Bard's Tale, Wizardry e Might & Magic, Legend of Grimrock è uno dei migliori crpg usciti negli ultimi anni che si ispira chiaramente a Eye of Beholder. Sviluppato da Almost Human Games, migliora e amplifica di molto la portata del primo capitolo della saga. Pronti a scoprire i segreti, i misteri, i tesori e soprattutto i nemici che popolano l'isola? Beh, giusto anche partire dall'inizio: il primo Legend of Grimrock è proposto a 5,99 euro mentre il bundle su Steam è ad 11,19 euro.
LA SERIE DEPONIA
Le avventure punta e clicca Deponia firmate da Daedalic.  Qui la pagina.
FUORI QUOTA
Un paio di esempi di ottimi titoli attorno ai 10 euro in questi saldi estivi di Steam.
Alziamo l'asticella, e ci avviciniamo ai 10 euro, ma parliamo di un titolo indie davvero interessante. Una space opera rpg dove potremo intraprendere una carriera carriera come pirata, esploratore, commerciante. Vagamente ispirato ad Eve Online, con più di 100 sistemi stellari, una larga varietà di risorse, più di 100 abilità da acquisire, 15 tipi di missione, 18 fazioni, 70 navi e tanto altro, Astrox Imperium vi terrà impegnati per molte ore. E stiamo parlando di un titolo early access in continuo sviluppo, da un team che ascolta (VERAMENTE) la propria community.
STAR TRADERS: FRONTIERS A 10,04 EURO
Un'altra space opera sviluppata con incredibile maestria. Trese Brothers si è distinto tempo fa sui nostri smartphone, proponendo alcuni titoli di qualità talmente alta da non sfigurare persino sui pc. Consci del loro successo, hanno deciso di puntare in alto, portando sui nostri schermi (ora anche su smartphone rigorosamente Android) un rpg a stampo fantascientifico con tantissime navi, missioni, fazioni, e una libertà che ben pochi altri titoli possono proporre.
FUORI QUOTA SNOCCIOLATI IN FRETTA E FURIA
Brevissimo esempio di altri titoli un po' più "cari" in questa onda di saldi estivi.
ALCUNE COMBO SU STEAM
E adesso? Beh, adesso avrete messo qualcosa nel carrello, o vi starete chiedendo a quanto potrebbe ammontare un determinato numero di acquisti. Anche qui, vi portiamo qualche esempio/suggerimento, sempre rimanendo entro i 10 euro.
Potreste capire già da questi piccoli esempi perché i saldi estivi di Steam siano attesi (ma al tempo stesso temuti) dagli utenti.
Esempio 1
System Shock: Enhanced Edition
Neon Drive
Civilization III Complete
Half-Life: Source
Totale 8.54 €
Esempio 2
Anno 1404
Deus Ex: Game of the Year Edition
Metro: Last Light Redux
Totale 8.45 €
Esempio 3
Equilinox
Kao the Kangaroo: Round 2
Half-Life: Source
Totale 9.18 €
Esempio 4
SFD: Rogue TRPG
Slipstream
Deus Ex: Game of the Year Edition
Totale 9,67 €
Questi sono solo alcuni esempi di come potreste formare il carrello su Steam. Al solito, molto dipende dai vostri gusti, e da ciò che vi va in questo momento. È anche importante pensare al comprare un solo titolo ma più costoso, o più titoli dal costo limitato. Dipende anche dal tempo a disposizione, ma considerate sempre che su Steam, gli sconti arrivano diverse volte durante l'anno, quindi quello che deciderete di posporre, potrà essere salvato sulla vostra lista dei desideri, per essere acquistato in seguito.
L'articolo Steam, Speciale saldi estivi 2019 proviene da IlVideogioco.com.