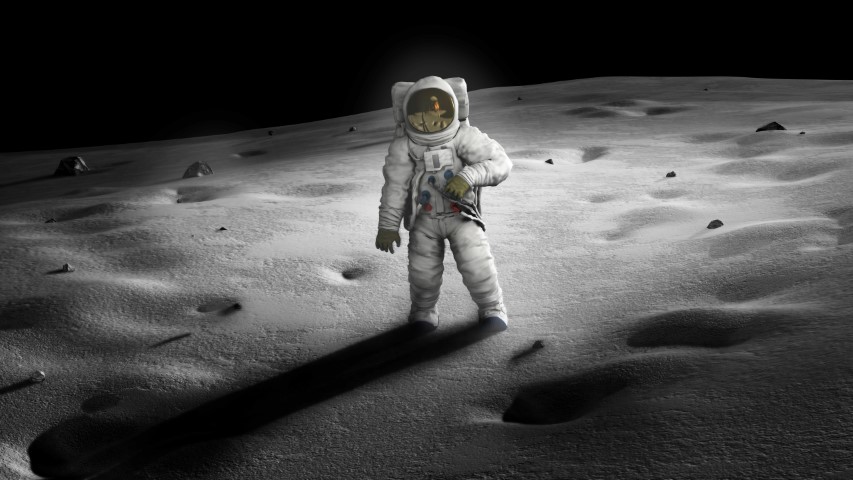 Oggi è un giorno particolare. Il 20 luglio di cinquanta anni fa l'uomo arrivò sulla Luna grazie alla missione Apollo 11 guidata dall'equipaggio formato da Neil Armstrong, Buzz Aldrin e Michael Collins.
"Un piccolo passo per l'uomo, un grande passo per l'umanità", o giù di lì, questa frase rimane la pietra miliare che riassume questa impresa cui tutti i media e le arti hanno omaggiato.
Una missione incredibile, al limite della follia per le tecnologie dell'epoca, ma che alla fine fu un passo epocale per l'umanità. Dispiace solo che i soliti complottisti affermino il contrario. Vogliamo solo dire – e chiudiamo qui perché parliamo di videogiochi e non di altro – che neppure i russi, in piena guerra fredda, obiettarono accettando la sconfitta nella famosa corsa allo spazio che sarebbe culminata proprio con lo sbarco dell'uomo sul nostro satellite.
Ma torniamo a noi. Grazie a Dino C – la nostra new entry – vi proponiamo una piccola carrellata di come i videogiochi abbiano la Luna come protagonista. Forse un po' spostata verso il retrogame ma va bene così.  Ma in questa introduzione vogliamo menzionare qualche gioco in cui la Luna è presente. Il primo che ci viene in mente è senza dubbio una simulazione di Slitherine che si intitola Buzz Aldrin's Space Program Manager Road To The Moon, simulatore spaziale sviluppato da Polar Motion che riporta i giocatori ai tempi della corsa alla Spazio tra Stati Uniti d'America ed Unione Sovietica che si concluse sostanzialmente a metà degli anni '70 e che vide come punto più alto, proprio l'approdo dell'uomo sulla Luna.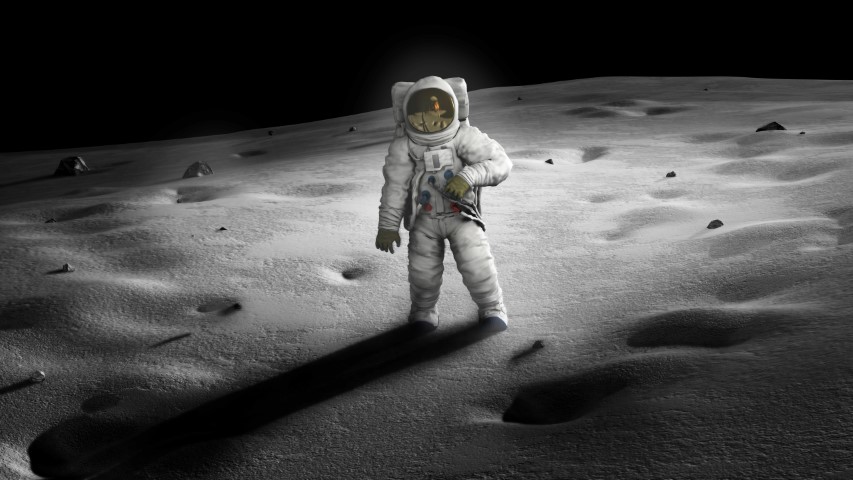 Davvero interessante ed approfondito che vide anche la consulenza di Buzz Aldrin. Inoltre, la curiosità di vedere come i sovietici si mossero al tempo. Abbiamo anche intervistato Ignacio Liverotti, capo designer del team argentino che ha sviluppato il titolo.
Avete mai pensato di guidare un land rover in un gioco di automobilismo? Beh, Alcune corse speciali in Gran Turismo 6 per PS3 sono presenti nel gioco di Polyphony Digital. Si sperimenta come tanti cavalli con pochissima gravità abbiano seri problemi a prendere velocità e ad essere stabili sul terreno. Piuttosto è più utile sfruttare proprio la gravità.
Altro gioco che ci porta sul nostro satellite ma per giocare a golf è Planet Golf, un titolo uscito nel 2017 per Commodore 64. Si, esatto. Proprio così: per Commodore 64. Si tratta di un piccolo capolavoro firmato da Antonio Savona che permette di cimentarsi in percorsi golfistici nel nostro sistema solare. L'introduzione è un chiarissimo omaggio allo sbarco sulla Luna con Alan Shepard che si dilettò a giocare a golf sul suolo del nostro satellite nella missione Apollo 14 del 1971. Peculiarità del gioco è l'eccezionale fisica presente nel gioco che cambia a seconda delle varie ambientazioni visto che ogni pianeta e satellite ha la sua gravità differente. Più un puzzle game che un gioco sportivo ma di grande impatto per il C64.
E, rimanendo sempre in ambito 8 bit, c'è Apollo 18 del publisher Accolade firmato Artech Digital Productions e programmato, tra gli altri da un americano che si chiama Armstrong, Philip Armstrong per la precisione. Una missione che nella realtà fu tagliata per colpa del budget.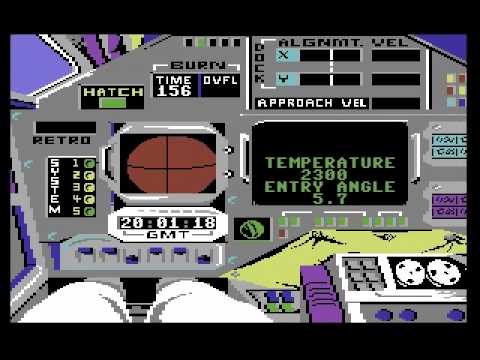 Non possiamo non citare titoli come Stellaris che ci porta, come suggerisce il titolo, tra le stelle, o anche No Man's Sky che la Luna non la vedono neppure ma che sicuramente ne ha tratto spunto. Impossibile, inoltre, non menzionare Élite Dangerous. Ma anche Wolfenstein the new Order che oltre a farci sbarcare sulla Luna ci offre combattimenti contro i nazisti che in questa visione del gioco e grazie alla sua ucronia avevano conquistato la Luna (e avevano vinto la II Guerra Mondiale, ndr). Come sempre, William "BJ" Blazkowicz riuscirà a salvare l'umanità. Nel gioco, i tedeschi sbarcarono sul nostro satellite addirittura nel 1951. Per fortuna è solo ucronia.
Ecco, adesso, la carrellata di giochi che parlano della Luna. Buona lettura.
PREY – DLC MOONCRASH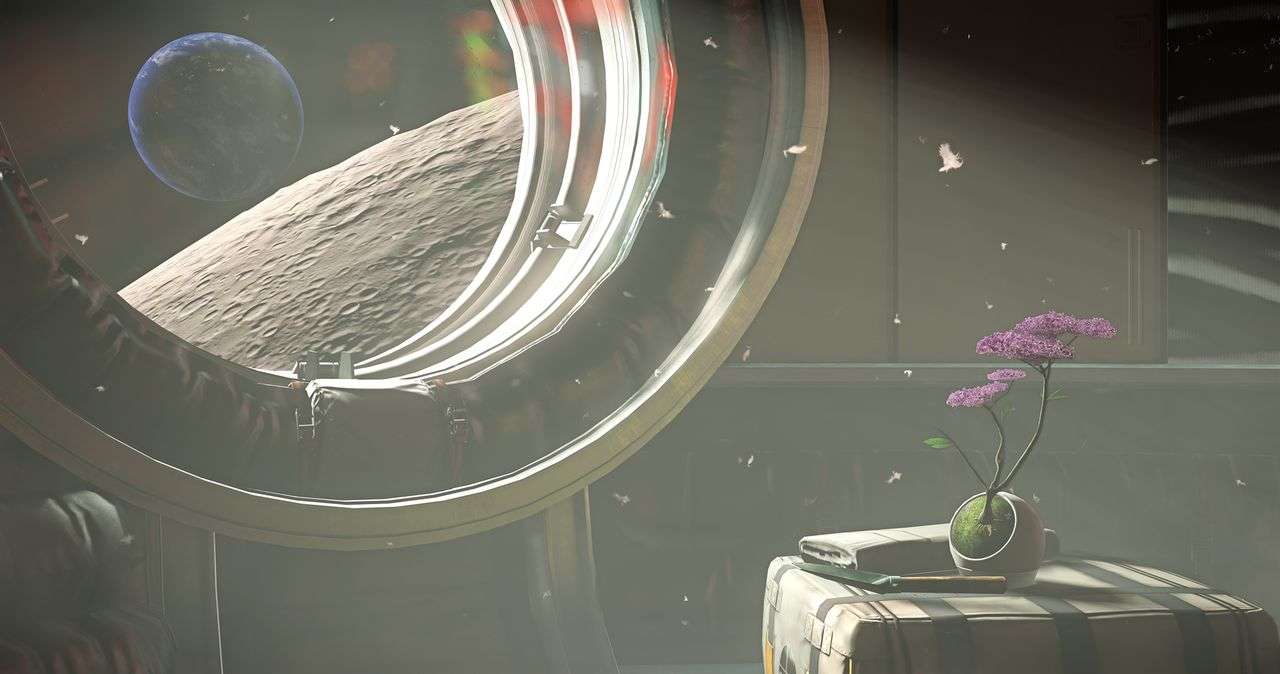 Arkane Studios e Bethesda con questa espansione hanno portato il loro famoso titolo tra le stelle e principalmente nella base lunare Pytheas di proprietà della TranStar, in completo silenzio radio. Il protagonista di questo FPS è un hacker di nome Peter che avrà il compito di ripercorrere parallelamente le vite di 5 personaggi per capire chi o cosa è il responsabile. Il sottosuolo lunare nasconde dei segreti che è meglio non svelare. Qui la nostra recensione.
MASS EFFECT – LUNA MISSION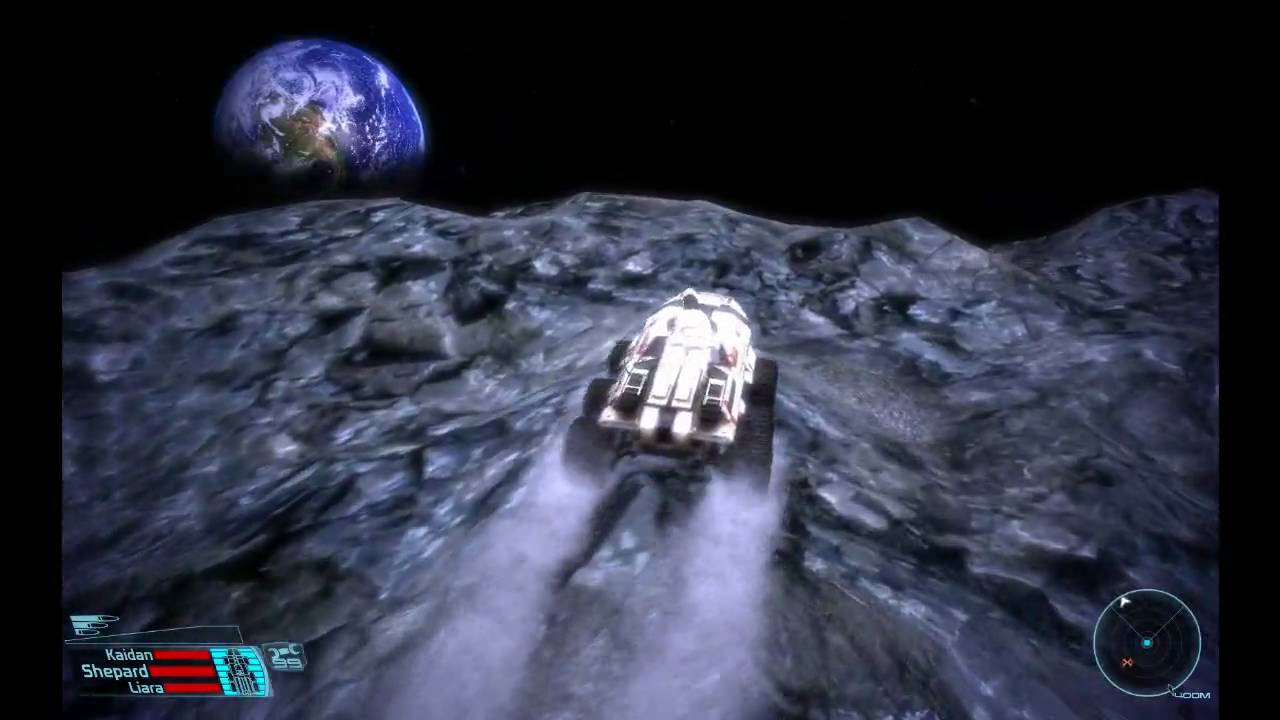 BioWare e Microsoft Games Studios reinterpretano i viaggi stellari, dove la via lattea è diventata un'autostrada intergalattica per poter accedere a numerosi pianeti e costruire stabile colonie. Il capitano Shepard, protagonista del videogioco, dovrò fare una tappa sulla luna e sconfiggere il traditore VI e sradicare sul nascere ogni suo progetto di conquista del satellite.
MOONBASE ALPHA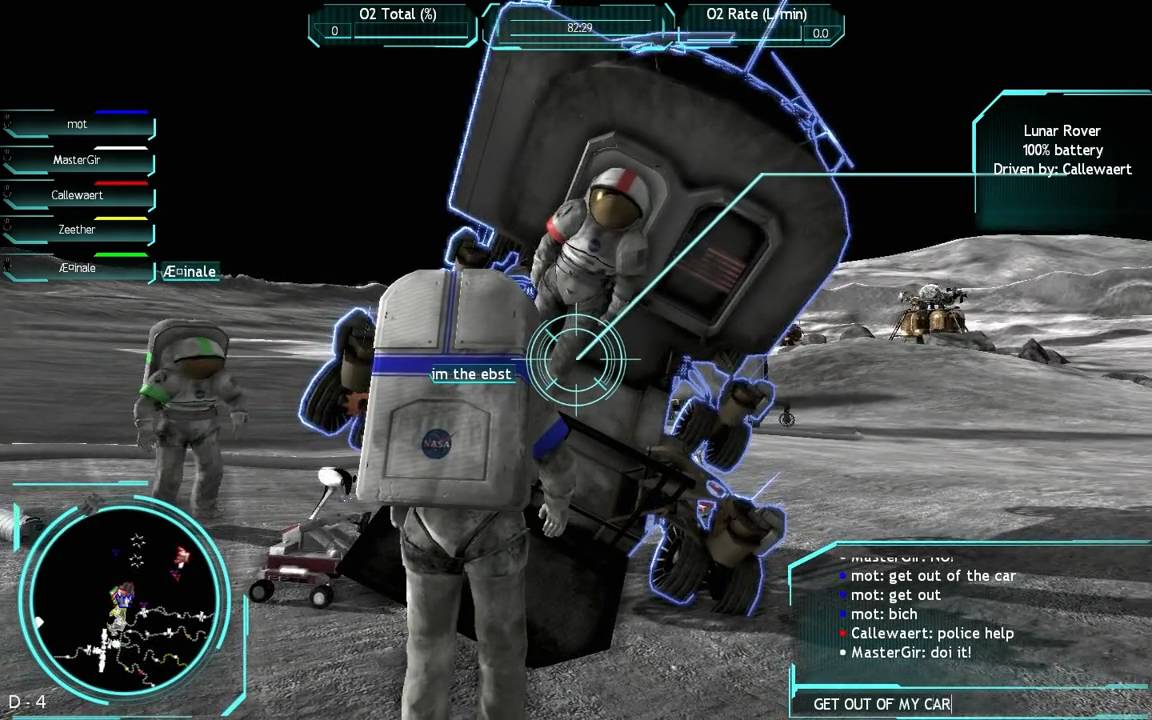 Realizzato da Army Game Studio in collaborazione con NASA Learning Technologies in questo simulatore spaziale diventiamo dei veri e propri astronauti e viviamo in prima persona l'esperienza dell'allunaggio. Ambientato nel 2032 il nostro compito è quello di salvare 12 anni di ricerca lunare seriamente danneggiati dall'impatto di un meteorite avvenuto nel polo sud del satellite.
DEAD MOON
Zap e Natsume con il loro titolo ci fanno fare un bel salto nel passato, all'epoca del TurboGrafx 16 (PC Engine), con un classico sparatutto a scorrimento orizzontale. Questa volta la luna è diventata la meta di alieni con mire espansionistiche nei confronti della terra, ma sul loro cammino troveranno un'astronave con raggi laser che sembra fulmini e protetta da scudi termici.
BACK TRACK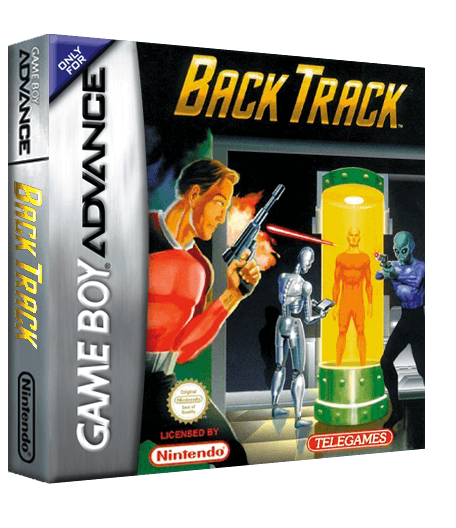 Sviluppato e prodotto dal team indie Telegames, questa volta il nostro amato satellite viene invaso dai Domingoaniax, malvagi alieni che hanno messo in atto una massiccia invasione, insediandosi nella parte "ombrosa" della luna. L'agente speciale Jim Trak viene inviato sul suolo lunare per salvare 110 poveri malcapitati rapiti dai cattivi e sconfiggere una volta per tutte il dominio dei Domingoaniax
LUNAR LANDER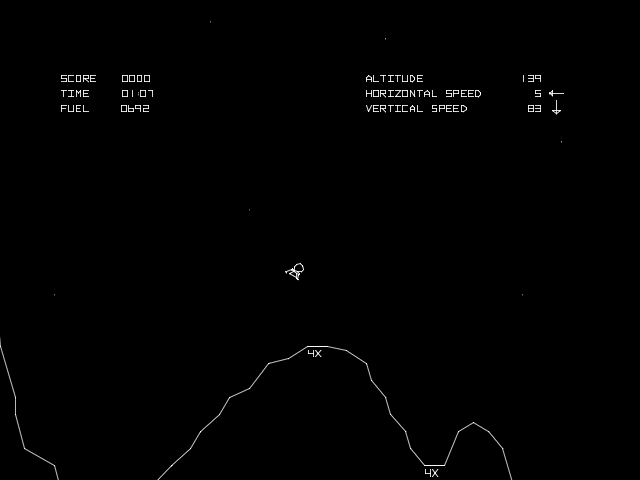 Correva (WROOOM) l'anno 1979 e Atari regalò al mondo la sua versione dell'allunaggio. 4830 copie vendute in tutto il mondo per questa primordiale versione dell'allunaggio. Servivano solo una grafica vettoriale e due colori per trasformarci in astronauti con il solo e unico compito di far atterrare il modulo sulla superficie lunare senza intoppi. Manualità e fantasia bastavano in un'epoca in cui le pretese non erano molte e la voglia di esplorare nuove forme di divertimento cominciava a prendere vita.
MOON PATROL
La sua versione originale é stata creata da Irem e Williams Electronics su cartuccia nel 1982. Siamo dei driver lunari in questo sparatutto a scorrimento e il nostro compito è quello di andare avanti evitando buche, rocce, alieni arrabbiati, mine e cannoni. Una luna abbastanza affollata è il teatro di una rivoluzione del mondo dei videogame dove per la prima volta venne introdotto il fenomeno della parallasse, un effetto 3d artificioso fatto da elementi grafici che scorrono a velocita diverse tra loro.
MOON TYCOON
Nel 2001 Anarchy Enterprises e Unique Entertainment decisero che il piano regolatore della Terra era diventato troppo piccolo per cui si prese la decisione di andare sulla luna. In questo simulatore, con meccaniche di gameplay molto simile a quella di SimCity, il nostro compito è quello di edificare una nuova colonia sul suolo lunare, costruendo edifici, modificando il terreno e gestendo eventuali disastri. Secondo Anarchy Enterprises, Moon Tycoon è stato il primo simulatore 3d di sempre.
MOON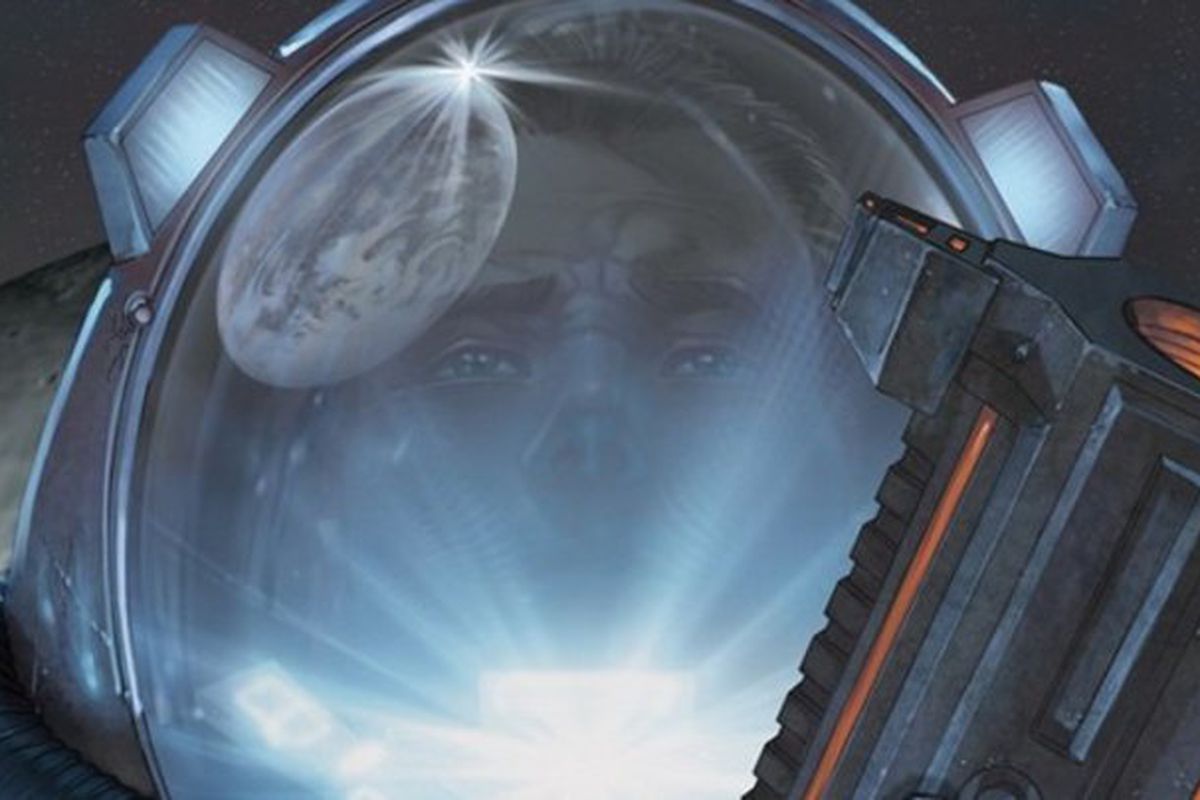 Renegade Kid e Mastiff realizzano, in esclusiva per DS, un FPS ambientato tra le stazioni lunari. Nell'anno domini 2058 i lavori e gli esperimenti sono in fermento per via della costruzione di uno spazio porto verso Marte. Il maggiore Kane, protagonista del videogioco, scoprirà un mistero nascosto tra i crateri lunari. Un framerate di 60 frame per secondo e un'alta qualità grafica permisero al videogioco di ricevere un punteggio di 71/100 su Metacritic.
REBEL MOON RISING
Fenris Wolf e GT Interactive creano un FPS con uno scenario politico molto forte che vede le colonie lunari in ribellione contro le Nazioni Unite. Voi sarete dalla parte dei "lunari" e combattere il potere padronale per guadagnare l'indipendenza. Nato come un'espansione di Rebel Moon, Rising, anche se graficamente valido, ebbe la sfortuna di uscire nel periodo in cui Quake dominava la scena degli sparatutto in prima persona.
VIAGGIO AL CENTRO DELLA LUNA
Kheops Studio e The Adventure Company creano il loro personalissimo Broken sword ambientato sulla luna. In questa avventura grafica punta e clicca ispirata ai racconti di Jules Verne e H.G. Wells, vestirete i panni di avventuriero francese in viaggio verso il bianco satellite che, una volta arrivato a destinazione, scoprirà l'esistenza di una antica civiltà.
EARTHLIGHT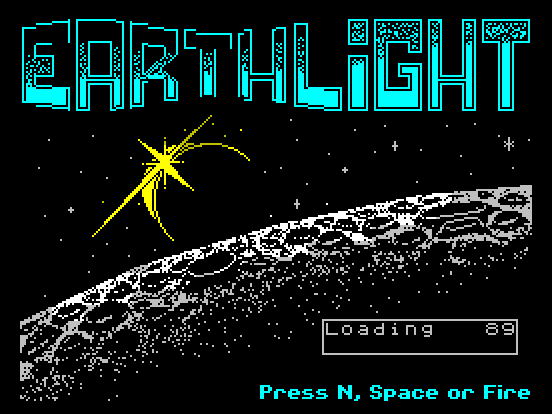 Verso la fine degli anni '80, Nexus e Firebird Software realizzarono, questo sparatutto a scorrimento orizzontale. Il protagonista è un alieno esploratore di nome Slaatn che, durante una delle sue esplorazioni viene attratto da un misterioso campo gravitazionale provenire dal suolo lunare. Pochi e semplici colori e un 3d primordiale reso possibile dal fenomeno del parallasse, fanno di Earthlight un titolo cult della vecchia era del videogame
TINTIN ON THE MOON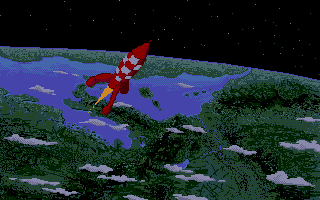 Siamo abituati a vedere Tintin ormai dappertutto ma ancora lo spazio mancava. Probe Entertainment e Infogrames portano le avventure di TINTIN sulla luna. Il simpatico ciuffo all'insù creato dal disegnatore belga Hergé, si alternerà in sequenze FPS e shoot'em'up, tra battaglie spaziali e stazioni lunari. Simpatico ma non originale, non ha lasciato un segno nel cuore dei fan del ciuffetto.
MOON RANGER
Odyssey Software e Bunch Games realizzarono uno sparatutto a scorrimento orizzontale, dove il nostro obiettivo è liberare la luna da una minaccia aliena che vuole impossessarsi delle principali risorse del sistema solare. L'obbiettivo finale è quello di creare la bomba gamma, un'arma con una forza distruttiva enorme in grado di spazzare via in colpo solo la minaccia degli invasori.
L'articolo Speciale 50 anni dallo sbarco sulla Luna proviene da IlVideogioco.com.