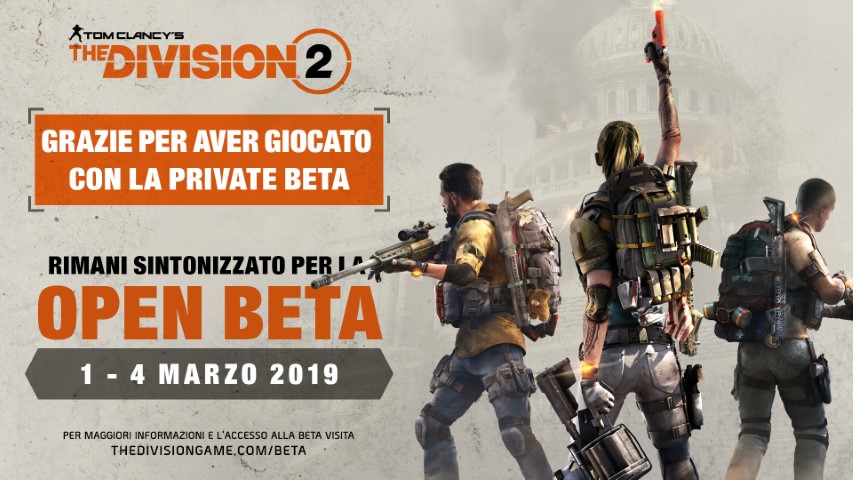 Dopo la beta privata che si è svolta lo scorso fine settimana, Ubisoft ha annunciato che la open beta di The Division 2 si terrà dall'1 al 4 marzo per Pc, PS4 ed Xbox One. Presto saranno disponibili maggiori dettagli. Per tutte le ultime novità sui test si può andare al sito dedicato.
La versione finale del gioco debutterà in tutto il mondo dal 15 marzo.
Con lo sviluppo guidato da Massive Entertainment in collaborazione con altri sette studi Ubisoft in tutto il mondo, Tom Clancy's The Division 2 è la nuova evoluzione di quella esperienza gdr e sparatutto online open world che il primo gioco ha contribuito a creare.
Ambientato sette mesi dopo la diffusione di un virus letale nella città di New York, The Division 2 immergerà i giocatori in una Washington D.C. ormai devastata e sul punto di capitolare. Il mondo è sull'orlo del collasso e gli abitanti devono affrontare la più grande crisi mai vista nella storia dell'umanità.
Come agenti della Divisione ormai veterani, i giocatori sono l'ultima speranza contro il crollo totale della società, mentre alcune fazioni lottano per conquistare il potere. Se Washington D.C. andasse perduta, l'intera nazione sarebbe distrutta. Sviluppato basandosi sui feedback raccolti in più di due anni dalla community del gioco, Tom Clancy's The Division 2 offrirà una campagna avvincente che fluirà organicamente in un solido endgame, per creare un'esperienza coinvolgente e significativa per ogni tipo di giocatore.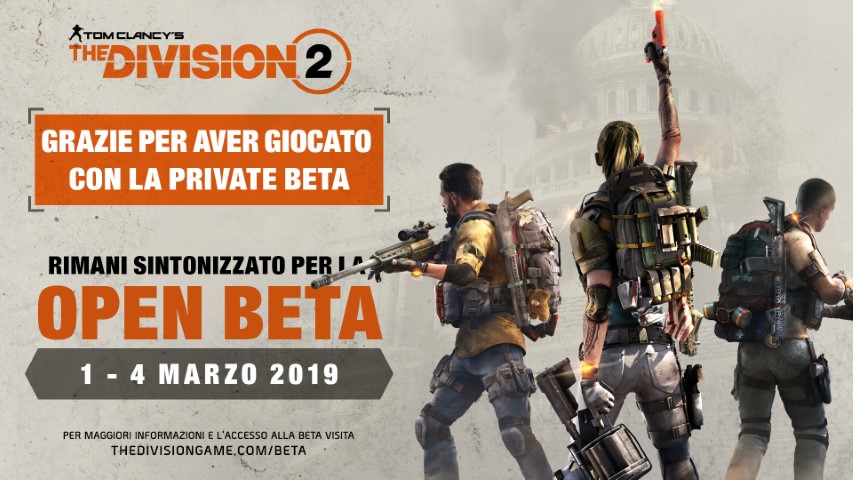 L'articolo La open beta di The Division 2 inizierà l'1 marzo proviene da IlVideogioco.com.