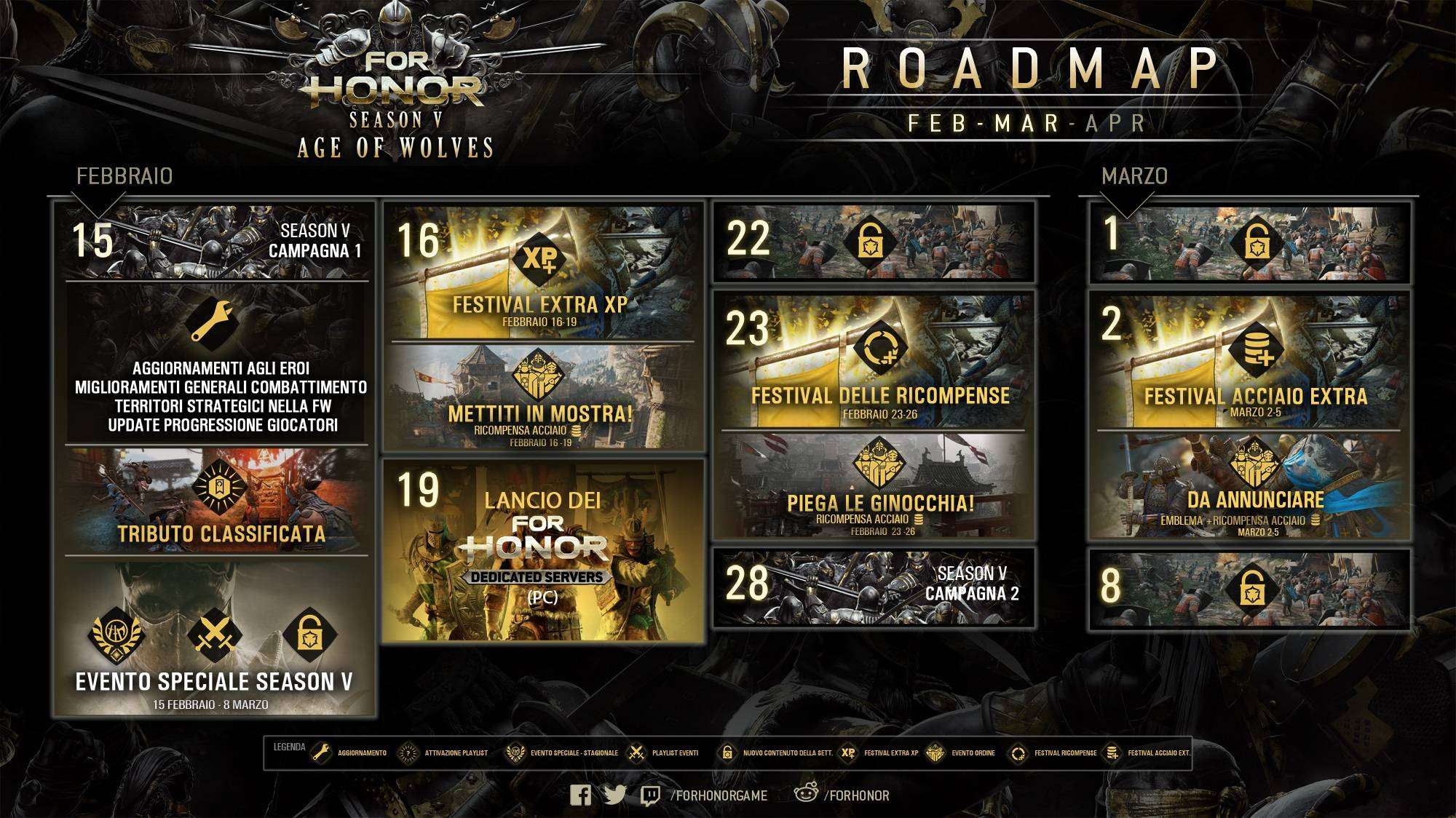 Notizia che interesserà senza dubbio i giocatori Pc di For Honor. Ubisoft ha, infatti, ufficializzato che i server dedicati per la versione Windows del gioco, saranno disponibili dal 19 febbraio.
Tali server, saranno introdotti con un nuovo aggiornamento di For Honor in questa quinta stagione, Age of Wolves, che inizia il 15 febbraio.
La loro implementazione è stata annunciata la scorsa estate come parte del costante programma di sviluppo di For Honor. Dopo l'open test di dicembre, che ha consentito di ottenere molti dati interessanti, i team di sviluppo sono ora pronti ad impiegare i server dedicati.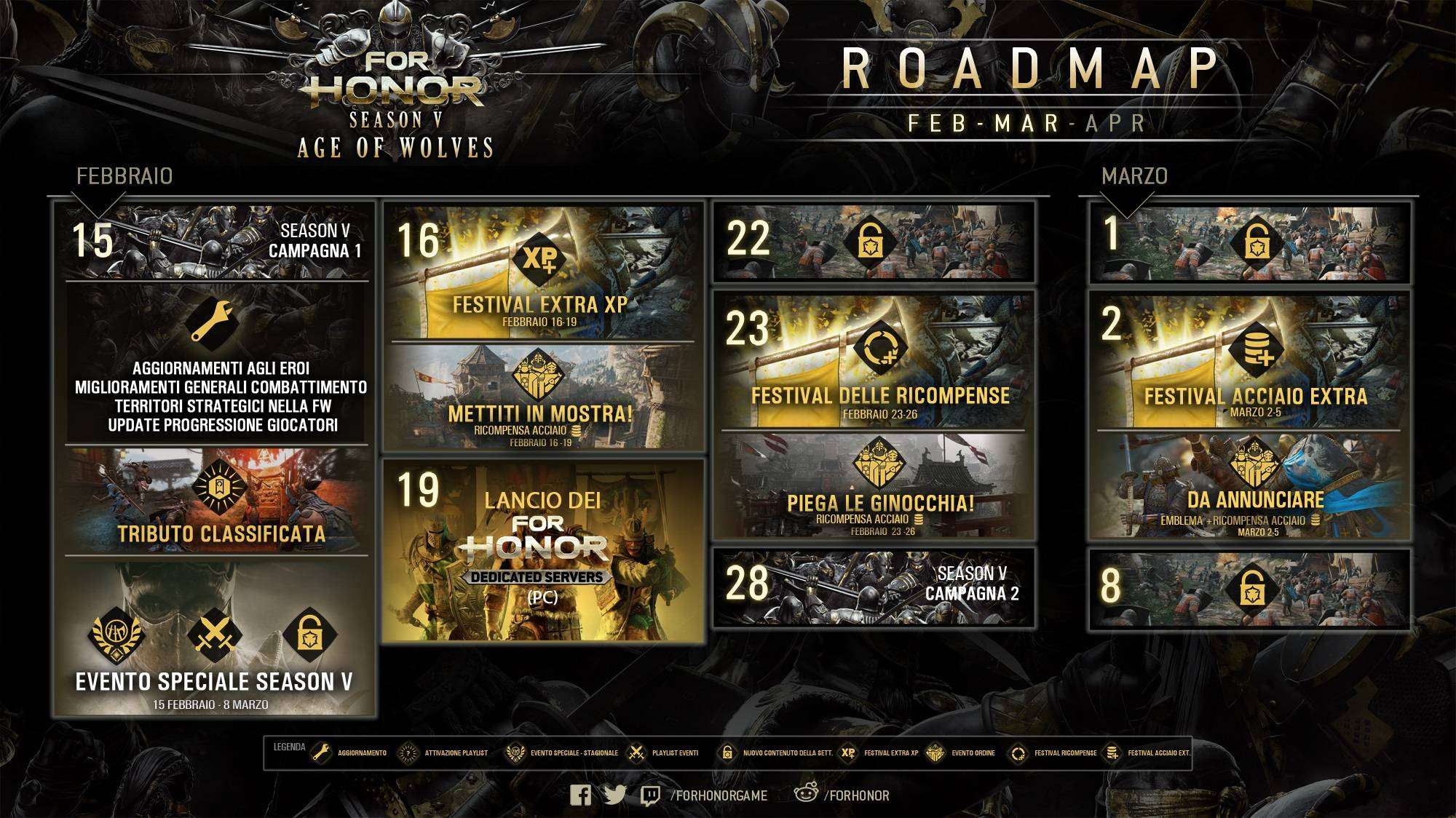 Al lancio, si concentreranno sulle modalità di gioco PvP, eliminando completamente i problemi relativi a risincronizzazione, migrazione della sessione e requisiti di NAT, garantendo così un'esperienza più stabile e un miglior matchmaking. I team di sviluppo monitoreranno attentamente la situazione per assicurare un passaggio ottimale per i giocatori Pc, prima di implementare l'infrastruttura su console.
Damien Kieken, direttore del gioco, ha spiegato:
"Modificare l'infrastruttura online mentre il gioco è disponibile è stata una bella sfida, ma anche un passo decisivo nel migliorare l'esperienza di gioco per tutti i nostri utenti. L'implementazione dei server dedicati ci dà fiducia nella direzione che sta prendendo il gioco e aprirà la strada a un intero anno di costante supporto e nuovi contenuti".
Oltre ai server dedicati, Age of Wolves offrirà una serie di miglioramenti per cinque eroi e vari aggiornamenti che andranno a migliorare la progressione del giocatore, le partite classificate e molto altro. Celebrando l'anniversario del gioco, il lancio di Age of Wolves coinciderà anche con l'inizio di uno speciale evento stagionale di tre settimane durante il quale i giocatori avranno l'opportunità di guadagnare alcune ricompense aggiuntive.
Inoltre, nel corso della quinta stagione saranno introdotte nuove modalità di addestramento per offrire ai nuovi giocatori e ai veterani ulteriori modi per affinare le proprie abilità.
Infine, per maggiori informazioni sugli aggiornamenti che saranno apportati con la quinta stagione, è possibile seguire la diretta in streaming dedicata ad Age of Wolves su twitch.tv/forhonorgame a partire dalle ore 20:00 (CET) di oggi, 8 febbraio.
L'articolo I server dedicati per la versione Pc di For Honor disponibili dal 19 febbraio sembra essere il primo su IlVideogioco.com.
Fonte: I server dedicati per la versione Pc di For Honor disponibili dal 19 febbraio