Continuano i nostri speciali sui Goty dello scorso anno. Questa volta ci occupiamo dei migliori strategici/gestionali del 2018. Due generi  che hanno da sempre appassionato schiere di fan e che nel 2018 hanno avuto una buona rappresentanza.
Non possiamo non citare The Banner Saga 3 (presente peraltro in questa nostra cinquina) che ha chiuso l'arco narrativo di una trilogia in grado di scaldare i cuori di moltissimi giocatori in tutto il mondo. Alcuni titoli sono stati ulteriormente aggiornati con dlc ed espansioni, ma anche grossi aggiornamenti (vedi Total War: Warhammer 2, Civlization VI: Rise and Fall, Stellaris, Europa Universalis IV e Cities Kylines solo per fare qualche esempio) ma non mancano le sorprese. In tutti i sensi. Ed a noi piacciono le sorprese.
Ecco la nostra top five. Buona lettura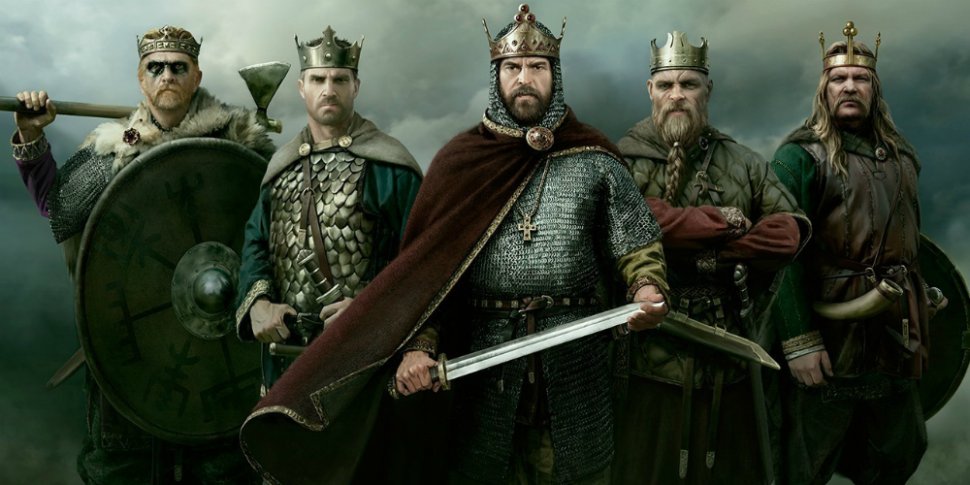 Forse un po' a sorpresa ma A Total War Saga: Thrones of Britannia fa parte della top five. I motivi sono spiegati nel commento finale della recensione scritta dal nostro buon Antonio Patti.
Thrones of Britannia è un graditissimo ritorno alle battaglie storiche, alla scoperta delle civiltà realmente esistite, allo stuzzicare la ricerca storica per saperne di più su un periodo, quello tra Roma e i Normanni, che non ci è mai stato del tutto chiaro a causa delle scarse testimonianze storiche.
Il tutto condito da un buon gameplay ed un comparto tecnico che, pur non facendo gridare al miracolo, fa la sua parte. Gli appassionati di storia apprezzeranno sicuramente. E poi il binomio Creative Assembly-SEGA è sinonimo di garanzia. Forse non il top ma sufficiente a farlo apparire nella nostra lista dedicata agli strategici/gestionali usciti nel 2018.
Una delle sorprese più interessanti del 2018 per questo genere è senza dubbio Ash of Gods. A primo acchito, e lo abbiamo riportato ampiamente in sede di recensione, sembra un vero e proprio clone di The Banner Saga. Le dinamiche sono molto simili in effetti ma lo sviluppo iniziò, almeno a livello embrionale, 12 anni fa.
La sfumatura gdr (o rpg se vi piace la dizione inglese), si concretizza nel gameplay e dopo le battaglie a turni. La storia ci porta in un mondo vasto, flagellato da un male oscuro che si va facendo sempre più strada e prende le varie sfumature di decine di personaggi molto interessanti.
Una narrativa molto interessante e dettagliata con "tonnellate di testi" discretamente tradotti in italiano. Anzi, più che discretamente. Un lato artistico sublime sia a livello visivo che per quanto riguarda il commento sonoro. Tutto molto bello, anche il gameplay in grado di diversificarsi in diversi segmenti: dal gestionale a quello narrativo o anche le semplici scelte che possono portare alla morte personaggi importanti. Si può arrivare alla fine del gioco ma bisogna vedere come si ci arriva. Da eroi vittoriosi o da sopravvissuti. Ash of Gods ha molto da dire, "peccato" che davvero per lunghi tratti e, ad uno sguardo non molto attento, possa sembrare troppo (e per molti versi lo è) simile a Banner Saga.
La genesi di Wartile è stata molto travagliata. Nel 2016 Playwood Project, sviluppatore indie danese, iniziò una campagna Kickstarter che però non ebbe successo. Il progetto, però, continuò ugualmente. Il titolo arrivò nel 2017 su Steam in early access per poi uscire dalla fase di accesso anticipato lo scorso anno.
A sviluppo concluso, tutto il potenziale del progetto Wartile emerse assieme ad alcune caratteristiche che sarebbero potute emergere ulteriormente. Il gioco ci porta in un mondo fatto da diorami ambientato nella mitologia norrena al tempo dei vichinghi. Mitologia Norrena protagonista, dunque.
I giocatori guidano delle miniature che possono essere usate per esplorare e combattere secondo i propri parametri prestabiliti ma che possono anche essere migliorate con equipaggiamento adeguato (e punti esperienza). Al termine delle varie missioni si possono acquisire oro e punti esperienza da utilizzare per migliorare o comprare equipaggiamento ed ulteriori classi di miniature da schierare nella quest successiva. Inoltre le carte da raccogliere possono dare dei bonus/malus che possono variare le sorti in battaglia.
Tecnicamente Wartile è molto ben fatto sotto tutti i punti di vista ma anche artisticamente si difende. Le mappe compongono un mondo di diorami che sono capolavori. Alcuni dettagli sono impressionanti. Peccato per i contenuti: la campagna non dura troppo e non è troppo rigiocabile. Ma per gli amanti delle miniature, il titolo firmato da Playwood Project, è un toccasana. Con qualche espansione potrebbe avere ulteriore seguito.
And the winners are…:
Si, avete letto bene: abbiamo un ex aequo nonostante i voti diversi. Il motivo è anche il peso storico. The Banner Saga merita questo riconoscimento per la summa di tanti motivi. Railway Empire perché è stata la vera sorpresa. Una volta tanto, concedeteci il piacere di nominare due vincitori.
Il 2018 è andato agli archivi registrando il gran finale di The Banner Saga. La trilogia di Stoic ha sicuramente fatto storia. Dalla raccolta Kickstarter di 7 anni fa archiviata con quasi 725.000 dollari a quella di due anni fa che si rese necessaria per la realizzazione del terzo episodio in grado di totalizzare quasi mezzo milione di dollari. Dalla pubblicazione del primo episodio, uscito 5 anni fa, agli ultimi mesi e con un terzo capitolo supportato con nuovi aggiornamenti che hanno aggiunto ulteriori funzionalità.
In mezzo un secondo capitolo minacciato dalle assurde richieste, poi ritirate per fortuna, degli sviluppatori di Candy Crush Saga che intimarono azione legale per far cambiare nome alla serie. Colpa della parola "Saga" dicevano…
Il gran finale di The Banner Saga, quindi, era molto atteso per tanti motivi. E come sempre a trionfare è stato il lato artistico. Quello con la A maiuscola. Dall'aspetto grafico, sempre delizioso ed in grado di incarnare le aspettative di chi ama questo genere di ambientazioni dove l'ambientazione vichinga appare pittoresca ma al tempo stesso elegante come un'opera d'arte in movimento, a quello sonoro.  Comparto audio guidato da Austin Wintory.  The Banner Saga 3 ne è la summa. E nobilita la trilogia intera con gli altri due capitoli che si congiungono al terzo episodio.
Il nostro Antonio Patti ha descritto così il gioco:
Al giocatore è lasciato l'epilogo di una delle più belle storie di fantasy vichingo mai concepite, dense di temi importanti quali la fiducia, la giustizia, il viaggio, l'accoglienza, il bene e il male in forme confuse e sfaccettate. Graficamente parlando si allinea con i precedenti due ma offre, ovviamente, scorci visivi inediti e una presentazione generalmente ottima, disegnata a mano e animata benissimo. Le musiche che accompagnano gli eventi sono semplicemente indimenticabili, ben orchestrate, coinvolgenti.
Per continuare così:
Graficamente parlando si allinea con i precedenti due ma offre, ovviamente, scorci visivi inediti e una presentazione generalmente ottima, disegnata a mano e animata benissimo. Le musiche che accompagnano gli eventi sono semplicemente indimenticabili, ben orchestrate, coinvolgenti.
Crediamo sia più che sufficiente per dare al titolo di Stoic questo premio.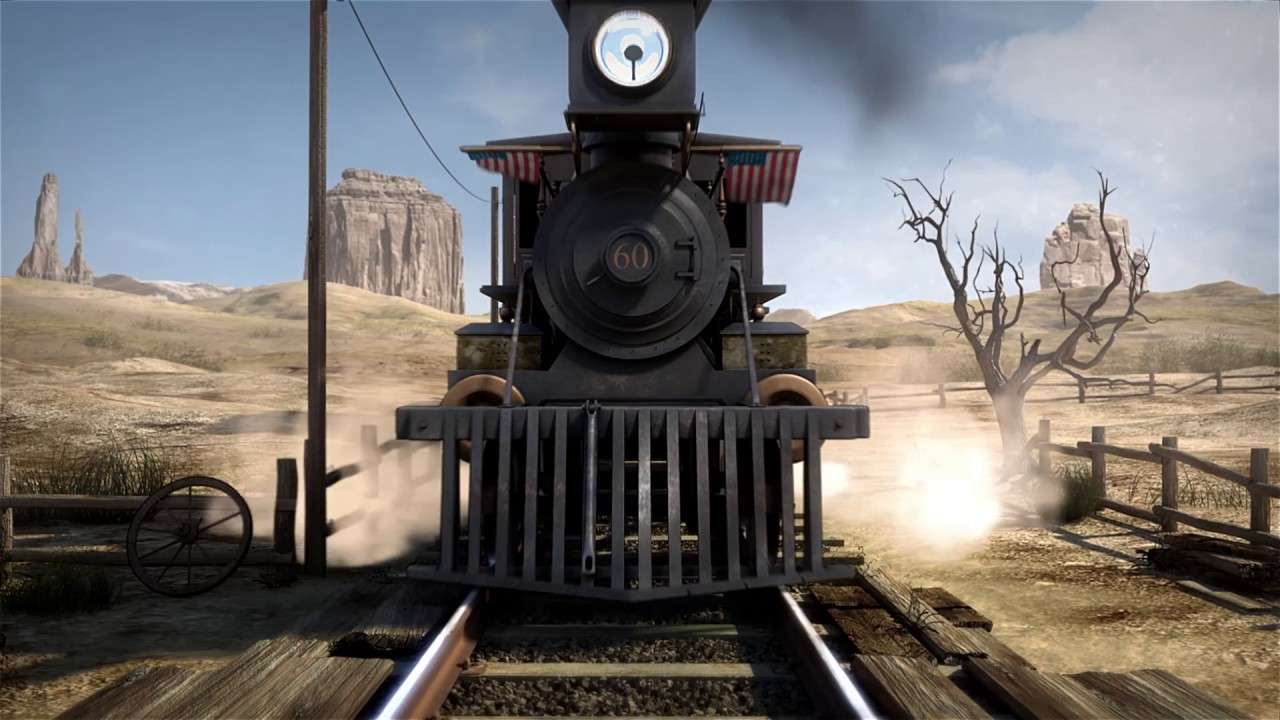 Il 2018 è stato ricco di sorprese e Railway Empire è stata una delle più grandi e gradite. Un gestionale (più che strategico) che come è facile intuire, si incentra sulla costruzione di imperi ferroviari. Il gameplay è immediato ma al tempo stesso in grado di dare soddisfazioni perché l'ottimo livello di sfida permette sessioni non impossibili. Complicate al limite, ma nulla di irrisolvibile. E laddove si scelgono gli aiuti, gli stimoli a far sempre bene non mancano.
Il tutto è accompagnato da un buon comparto grafico con un 3d interessante ed un buon sonoro. Ma il punto di forza è senza dubbio il gameplay che permette di realizzare in pochi click ferrovie, stazioni e di creare una linea ferrata dei sogni.
Le diverse modalità offrono ulteriori stimoli. E ci sono anche i dlc che hanno ulteriormente arricchito i contenuti. Per non dimenticare anche i contenuti della community. Gaming Minds Studios ha fatto sicuramente centro.
È sempre esaltante partire da locomotive piccole e poco potenti e migliorare sempre più con treni superveloci e sempre migliorabili dal punto di vista tecnologico. È uno dei nuovi eredi di Railroad Tycoon. Basterebbe questo a farlo già amare dagli appassionati del genere. Forse meno cattivo dell'illustre "capostipite" ma con tutte le caratteristiche di un gioco moderno con caratteristiche interessanti come la possibilità di assumere spie per lo spionaggio industriale… e molto altro. Ah, è parecchio divertente e nel corso dei mesi sono arrivati anche alcune espansioni. Proprio quelle che chiedevamo. Meglio di così…
Menzioni:  Achtung! Cthulhu Tactics in grado comunque di offrire un'ottima atmosfera che immerge i giocatori nella Seconda Guerra Mondiale dai toni esoterici, l'italiano Mars or Die, anche qui ricordato; il futuristico Battletech per gli amanti dei Mech.
L'articolo I migliori strategici/gestionali del 2018 proviene da IlVideogioco.com.