Ecco il nostro secondo speciale sui GOTY 2017. Dopo un 2016 che – come già visto in occasione dei nostri GOTY 2016 – si è contraddistinto per la grande qualità e quantità di uscite per quanto riguarda il genere strategico/gestionale, sia su console che su Pc, il 2017 appena trascorso è parimenti stato caratterizzato per la solidità e i risultati raggiunti dai titoli appartenenti a tali, specifici sotto-generi videoludici che si sono susseguiti nell'arco di questi dodici mesi.
A fronte di una netta – ma consueta e abbondantemente prevista – abbondanza di seguiti e riconferme da parte di team ormai conosciuti per le loro comprovate capacità, non sono mancate comunque delle gradite sorprese capaci di distinguersi all'interno di un panorama che, in generale, si conferma davvero ricchissimo e assai accattivante per chi apprezza soprattutto l'utilizzo del cervello nella fruizione della propria passione giocosa.
Nella classifica che ci accingiamo a proporre qui di seguito – al netto dei propri gusti personali e della legittimità o meno, puramente soggettiva, di alcune scelte – possiamo dunque elencare, tuttalpiù, una mera summa di un anno che, per vastità e valore delle offerte proposte al pubblico, non ha certo nulla da invidiare alle annate precedenti, anzi. Ma veniamo alle nostre scelte, presentate qui in basso in ordine con relativi collegamenti alle rispettive recensioni:
5) WARHAMMER 40.000: DAWN OF WAR III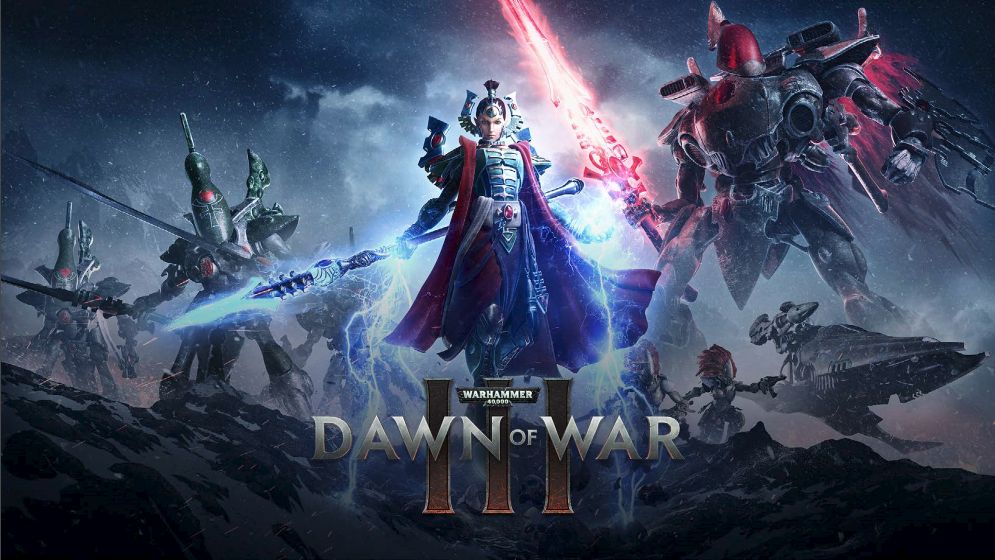 Criticatissimo e severamente bacchettato sia da critica che da pubblico (a volte anche ingiustamente), questo ultimo esponente della serie Dawn of War è stato da noi giudicato positivamente, per quello che è: ovvero una delle migliori rappresentazioni su Pc, ad oggi, del celebre e amatissimo gioco da tavolo fantascientifico di Games Workshop. Dawn of War III cerca costantemente di mediare fra le pulsioni "vecchia scuola" tanto desiderate dai fan e le più moderne sensibilità del genere degli strategici in tempo reale, il quale sta da tempo provando a svecchiare le proprie più obsolete strutture da certi stilemi prendendo più di qualche spunto dai sempre più popolari MOBA.
L'e-sport è dunque la fonte di diverse ispirazioni che hanno contraddistinto questo titolo, dagli eroi capaci da soli di ribaltare le sorti di uno scontro al pesante accento posto sulla microgestione delle unità. Un comparto grafico e fisico di prim'ordine completa il tutto, capace com'è di restituire un impatto visivo assolutamente spettacolare ed un'estetica che riesce pienamente nel duro compito di riproporre su pixel il tetro universo di Warhammer 40.000. Certo, ci sono diversi passi falsi, e il bilanciamento non è sempre perfetto. Ma Dawn of War III è un titolo che guarda anche al futuro, e il lavoro di patch e modifiche tramite aggiornamenti svolto finora dagli sviluppatori di Relic Entertainment sta lentamente riuscendo a raffinare un prodotto che, magari con qualche espansione o due nel corso dei prossimi anni, potrebbe finalmente assurgere alla gloria che merita.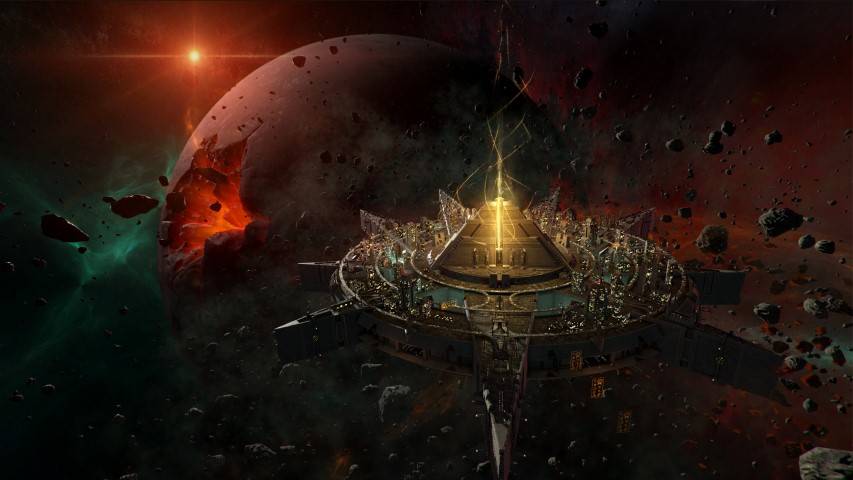 Seguito dell'interessante ma leggermente derivativo Endless Space, questo titolo rappresenta un altro, ulteriore salto di qualità da parte dello studio Amplitude, dopo il già eccelso Endless Legends; si distingue non solo per la proposizione di un gameplay assolutamente solido e incredibilmente raffinato e migliorato rispetto al predecessore, ma anche per il grado quasi inedito di collaborazione raggiunto fra creatori e fruitori del prodotto videoludico, che è risultato addirittura nella creazione "a quattro mani" di un'intera fazione.
Al giocatore viene, in ogni caso, lasciata la libertà decisionale completa riguardo agli aspetti su cui intervenire nella gestione del proprio impero galattico: è possibile procedere per grandi linee, definendo obiettivi di grande portata e focalizzandosi sulla macrogestione, oppure immergersi pienamente in ogni aspetto politico, economico, sociale e militare della fazione scelta, grazie ad un pesante (ma facoltativo) accento posto sulla microgestione. Una flessibilità che è degnamente accompagnata non solo da un versante estetico e sonoro di eccellente impatto, ma anche da un'intelligenza artificiale da non sottovalutare. Endless Space 2 è l'ultimo, ottimo esponente di un genere, quello dei cosiddetti strategici "4X", ormai considerabile in piena rinascita.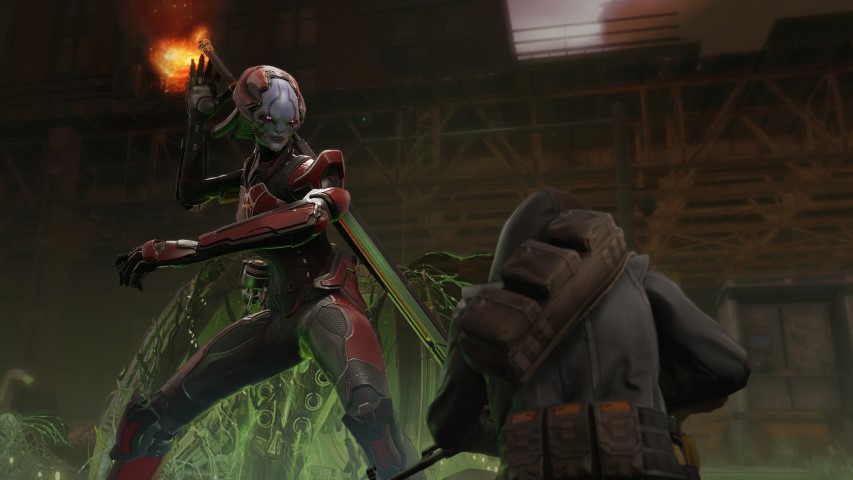 Ebbene sì, stiamo usando una sorta di "cheat" proponendo una espansione di un titolo che – per quanto assolutamente meritevole – è stato originariamente rilasciato l'anno scorso, e perciò non avrebbe teoricamente senso la sua inclusione in questa classifica. Tuttavia, l'incredibile mole di contenuti e novità di War of the Chosen è tale da far impallidire titoli completi offerti al pubblico a 50-60 euro, e da giustificare pienamente il suo inserimento tra i titoli strategici migliori del 2017.
War of the Chosen si innesta sull'originale senza soluzione di continuità e in modo uniforme, inserendo all'interno della campagna base di XCOM 2 una vera e propria cornucopia di cinematiche inedite, stage, nemici, armi, fazioni e dinamiche completamente nuove. Un bagaglio di contenuti (che, tra l'altro, può essere attivato o disattivato a piacimento) che espande e migliora in modo esponenziale una campagna di base già davvero molto ricca: tra pericolosissimi nemici equiparabili, per difficoltà, a dei veri e propri boss, tre fazioni che propongono stili di gioco radicalmente diversi, tantissime possibilità tattiche sia sulla mappa strategica che su quella tattica e un aspetto tecnico finalmente rifinito a dovere, è semplicemente impossibile non considerare War of the Chosen, nonostante il suo status di espansione, quantomeno un serio candidato al titolo di GOTY 2017 per la strategia.
2) MARIO + RABBIDS: KINGDOM BATTLE
Prodotto tanto unico quanto insperato, questo Mario + Rabbids: Kingdom Battle. Unico perché, fedele all'annuncio originale di Shigeru Miyamoto, non si era mai visto un titolo appartenente al brand Mario di questo tipo. Insperato perché si tratta del lavoro di un team tutto italiano, quello di Ubisoft Milano, capitanato da un Davide Soliani che è riuscito a coronare il proprio sogno di lavorare con Miyamoto-san in persona.
Lungi da noi, in ogni caso, voler fare del campanilismo patriottico fine a sé stesso. Mario + Rabbids si pone, anzi, come uno strategico di sopraffina caratura, erede di tante suggestioni diverse (prima fra tutte il recente reboot di XCOM) ma dotato di una propria, precisa identità. Che è quella di un Mario diverso da tutti gli altri, eppure dotato di un impareggiabile e inconfondibile carisma, supportato da un gameplay solido come una roccia e da meccaniche semplici eppure profonde e complesse al punto giusto, il tutto accompagnato, inoltre, da una presentazione audiovisiva pulita, efficace e coloratissima. Mario + Rabbids è senza dubbio alcuno un titolo imprescindibile per ogni possessore di Nintendo Switch.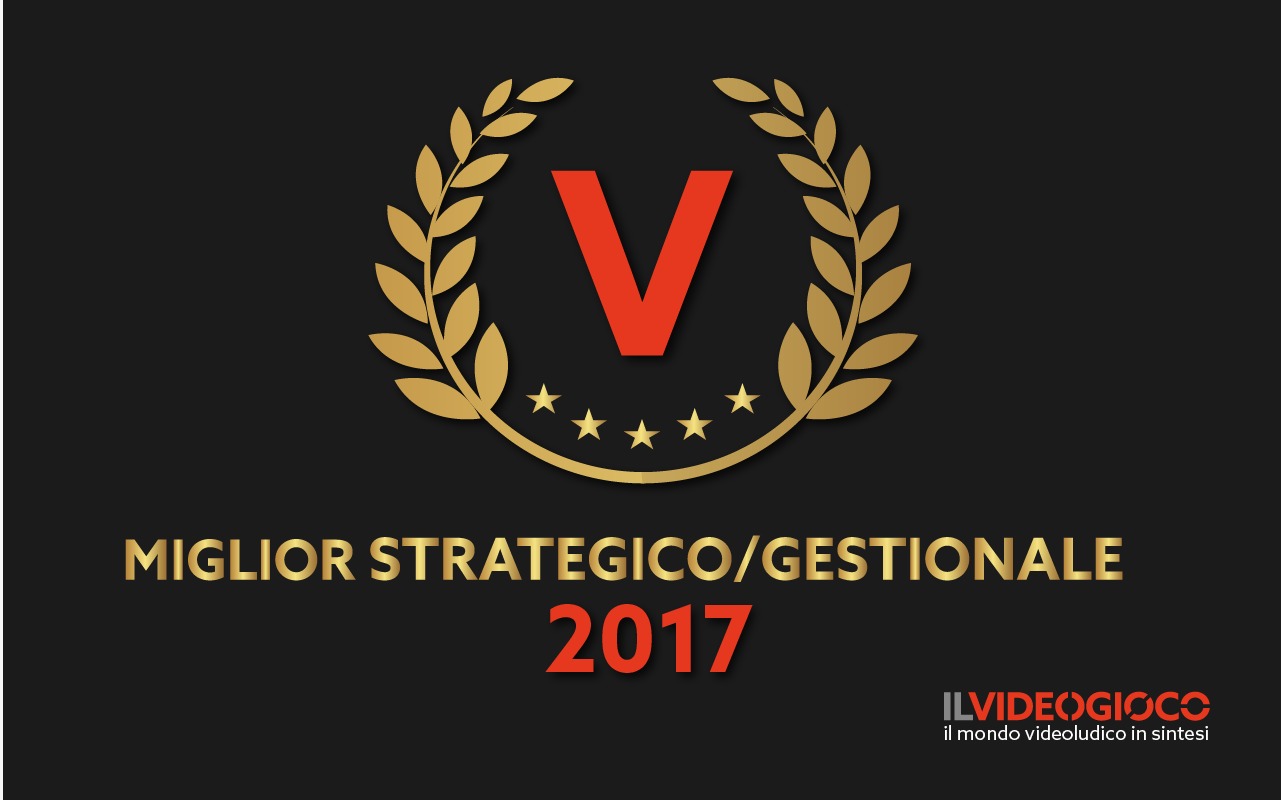 1) And winner is… TOTAL WAR: WARHAMMER II
Già l'anno scorso il primo Total War: Warhammer ci aveva profondamente colpiti, ma con il suo seguito i ragazzi inglesi di Creative Assembly hanno a dir poco superato sé stessi. Total War: Warhammer II è un inno all'asimmetricità e alla spettacolarità che solo il genere fantasy epico può offrire, uno strategico profondo e complesso eppure accessibile, un titolo denso di contenuti (destinati tra l'altro ad essere enormemente espansi nel tempo, grazie a dlc come quello, già annunciato, che introdurrà i Tomb Kings), una pressoché perfetta trasposizione digitale di Warhammer Fantasy Battles e un gioco visivamente mastodontico. Le quattro razze che formano il "roster" di base del gioco non differiscono semplicemente per colori o unità, ma presentano delle distinzioni che sono intrinseche nella loro stessa natura e nella propria "lore", risultando in stili di gioco così diversi da rendere perfettamente auspicabile giocare la stessa campagna quattro volte diverse, ognuna nei panni di una delle quattro fazioni.
Fazioni che vengono presentate in tutta la loro gloria da un motore, il Warscape, ormai giunto a completa maturazione: gli scorci mozzafiato si sprecano, e le linee di battaglia di un Total War non sono mai state così epiche e ricche graficamente. Ma lungi dall'essere solo un semplice aggiornamento grafico, rispetto al predecessore questo Warhammer II ha anche il merito di saper evolvere nei punti giusti un gameplay già ottimamente rifinito in partenza, grazie ad una interfaccia sulla quale sono state innestate delle piccole, ma sostanziali, modifiche, e ad una struttura della campagna dotata di un inedito e benvenuto accento narrativo – che permette comunque un'ampia varietà di approcci al gioco, da quello più difensivista a quello più aggressivo. Ad oggi, Total War: Warhammer II è, semplicemente, uno dei migliori esponenti della serie, se non il migliore in assoluto, e permane come punto fermo e importantissimo caposaldo della strategia su Pc.
L'articolo I migliori strategici/gestionali del 2017 sembra essere il primo su IlVideogioco.com.