L'anno appena trascorso è stato foriero di tante novità per il genere shooter (o sparatutto se gradite), sia su console che su Pc sia che si tratti di fps, in prima persona, o in altre visuali. Non sono mancate le uscite di qualità, che si sono distinte, di volta in volta, per eccellenza nella narrazione, per le esperienze multiplayer sempre più ricche, per la capacità di far immergere il giocatore in un mondo costruito ad arte, per il design accattivante.
Da Prey a Splatoon 2, la classifica che troverete qui di seguito mostra un mercato videoludico degli sparatutto davvero in gran forma, e poco importa che si tratti di titoli che abbiano mantenuto l'essenza pura del genere oppure ibridazioni estese e complesse con altre tipologie di videogioco. In questa sistematizzazione abbiamo voluto includere tutti gli esponenti più importanti dell'anno scorso per quanto riguarda l'azione in prima persona, e questo è il motivo per cui potrete trovare titoli concettualmente assai differenti l'uno dall'altro. E il fatto che ci sia così tanta varietà a disposizione dell'appassionato è, a nostro parere, sicuramente una vittoria non di poco conto.
Ecco qui di seguito le nostre scelte (nei titoli abbiamo posizionato un link alle rispettive recensioni):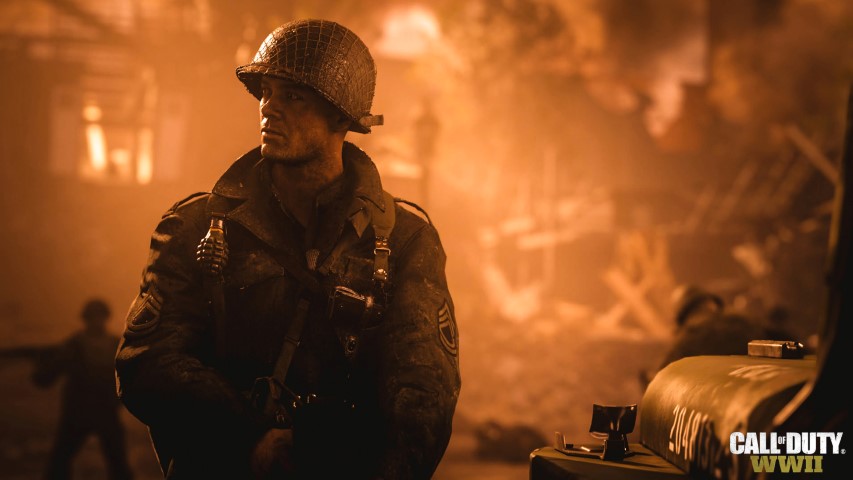 Quest'anno l'amato/odiato franchise di Activision cambia faccia e dà uno sguardo al passato: World War II rappresenta un ritorno ad un'epoca storica che da un po' di tempo non veniva esplorata dal genere, dopo un inizio degli anni 2000 contraddistinto da una vera e propria epidemia di nazisti digitali da combattere. E il ritorno è davvero in pompa magna perché, al netto di tutti i difetti storici della serie, questo nuovo Call of Duty riesce a rinverdire un brand che l'anno scorso aveva certamente toccato i minimi storici di apprezzamento.
Tre modalità distinte per un'esperienza di gioco capace di soddisfare tutti i palati: la campagna single-player è un passo verso la giusta direzione, non mancando di alcuni momenti genuinamente esaltanti ma nemmeno distinguendosi particolarmente per il suo carisma. La modalità multigiocatore, invece, vero fiore all'occhiello della produzione, si presenta ricchissima in progressione e varietà, nonché meno confusionaria e maggiormente concentrata sugli scontri a terra senza diavolerie tecnologiche come i jetpack dell'episodio precedente. L'ormai immancabile modalità dedicata agli zombi nazisti, infine, è più "survival" e completa che mai, persino terrificante nelle giuste condizioni. In generale, si tratta di un pacchetto senza dubbio allettante per chi da tempo auspica un ritorno del genere alle atmosfere della guerra più grande di sempre.
4) DESTINY 2
Il sequel dell'mmofps targato Bungie si pone come uno "step" successivo e incrementale all'interno di una saga concepita fin dal primo momento con grande lungimiranza. Il "progetto Destiny" è destinato a durare 10 anni, divisi tra tre titoli elaborati con la massima coordinazione e sequenzialità l'uno con l'altro, ed è per tale motivo che questo secondo episodio della saga si è da subito contraddistinto come una sorta di ripresa del primo, con qualche aggiustamento qua e là ma senza alcuna variazione fondamentale nel tessuto di base.
Tessuto che è sempre quello: un fps in singolo ma anche da giocare in compagnia, profondamente connesso eppure privo di caratteristiche fondamentali per il genere, un titolo contraddistinto da ispirazioni di grandissimo impatto (per esempio la tanto criticata "lore", che si rivela essere in realtà assai complessa e intrigante ad uno sguardo più approfondito) e al tempo stesso da ingenuità che lasciano basiti. Eppure è facile lasciarsi affascinare da Destiny 2, anche perché risolve alcuni problemi che avevano tanto messo in difficoltà l'immediato predecessore – come l'endgame contraddistinto da un grindind eccessivo – mantenendo intatti i suoi punti di forza, come il "gunplay" assolutamente incredibile, sia su console che su Pc. Destiny 2 è più elegante e coerente nella presentazione dei contenuti e maggiormente focalizzato nella struttura, ed è senza dubbio destinato a migliorare con l'entrata in gioco delle prossime, immancabili espansioni.
3) SPLATOON 2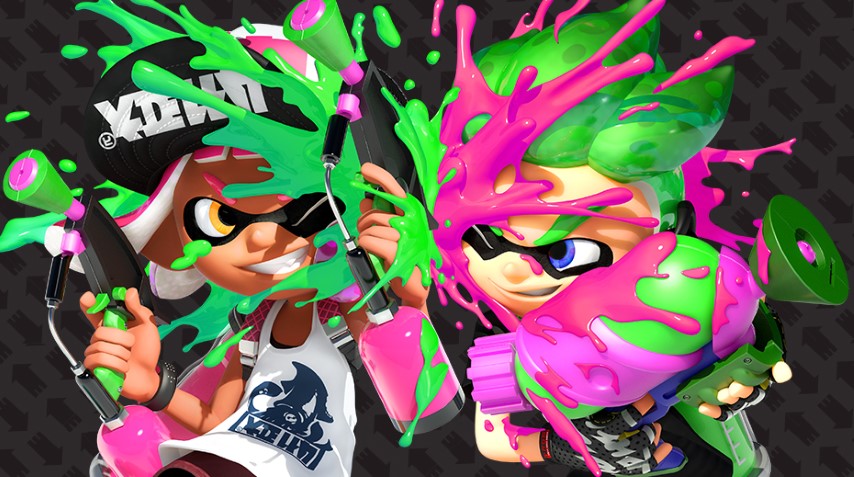 L'anno del grande ritorno in auge di Nintendo porta con sé non solo capolavori come Breath of the Wild e Super Mario Odyssey, ma anche, quatto quatto, Splatoon 2. Vivace, eccentrico e, naturalmente, coloratissimo, questo nuovo Splatoon migliora praticamente tutto rispetto all'originale del 2015, offrendo anche una gamma di contenuti non di poco conto.
La campagna in singolo è composta da 32 missioni (per un totale di circa sei ore di gioco) che esplorano idee di gameplay già di per sé interessanti, ma è la modalità online il vero e proprio punto forte del titolo: essa offre una gamma di opzioni tale da non sfigurare neppure davanti a titani del calibro di Call of Duty e Battlefield, tra punti esperienza, prestigio, possibilità di sbloccare armi, vestiti e collezionabili. Ci sono persino delle velleità da e-sport, in quanto non mancano alcune modalità orientate pesantemente al professionismo, e se a questo aggiungiamo una robusta componente cooperativa e uno stile visivo e artistico da capogiro allora otteniamo un titolo che non può assolutamente mancare nella ludoteca di qualunque possessore di Switch.
2) PREY
Mettiamo subito le mani avanti: scegliere i titoli appartenenti alle prime due posizioni di questa classifica è stato per noi estremamente difficile. Non certo perché mancassero i candidati ideali, attenzione, ma piuttosto perché sia Prey che il titolo che noi tra poco premieremo come miglior sparatutto del 2017 sono giochi di così elevata caratura, di così grandi qualità oggettive che, se avessimo potuto, avremmo voluto premiare tutte e due vendendoli entrambi sulla sommità del podio. Purtroppo, ciò non è possibile.
Non certo per demerito di Prey in ogni caso, il quale si pone come una cosiddetta "immersive sim" che non solo rispetta tutti i canoni di questo particolare sotto-genere (dal mai troppo osannato System Shock 2 a Deus Ex e i suoi epigoni), ma si rivela essere anche un titolo davvero fantastico, addirittura geniale sotto diversi aspetti. Conoscevamo già le grandi capacità del team di Arkane  Studios (già celebre per la serie Dishonored, per citare solo un nome illustre), ma nella nostra opinione questa software house ha davvero superato sé stessa, stavolta: Prey è un survival fantascientifico aperto ad ogni possibilità, è una stazione spaziale esplorabile in ogni direzione, è complesso ma equilibrato in ogni sua componente interna, è un sottile gioco di meccanismi che, fra azione e reazione, scelta e conseguenza, dimostra cosa è veramente possibile fare quando si pone l'immersione del giocatore in un universo fittizio sopra ogni altra cosa, e quando gli si danno in mano strumenti che permettono in ogni momento di "giocare" con l'universo di gioco. Recuperatelo, perché con tutta probabilità non vedremo di nuovo un titolo come questo per parecchio tempo ancora.
1) And the Winner is… WOLFENSTEIN II: THE NEW COLOSSUS
Era inevitabile. Già nel 2014 il predecessore, The New Order, si configurò come una vera e propria "sleeper hit" venuta quasi dal nulla, un titolo di culto capace di esplodere tra appassionati e non con la forza di un uragano. Tre anni dopo, il seguito The New Colossus è uno dei titoli prima più attesi e poi più apprezzati dell'anno. E a ragion veduta, perché si tratta di nulla di meno che di un incredibile capolavoro del genere.
Ritorna il mix di ironia, gore, sesso, azione da B-movie e profonda riflessione al tempo stesso che già aveva contraddistinto l'episodio precedente, ma stavolta al cubo, tra cinematiche girate con competenza da maestri e un cast di personaggi eclettici interpretati in modo eccezionale, soprattutto se si sceglie di giocarlo in lingua originale. Ma se già The New Colossus merita per la sua capacità di mettere in piedi una narrazione coraggiosa e appassionata come poche al giorno d'oggi, il vero valore aggiunto e immancabile è ovviamente il gameplay, vario e pregevole come non mai grazie ad un sistema di dual-wielding migliorato e all'entrata in scena delle missioni. Ma ciò che più contraddistingue The New Colossus è l'azione ipercinetica dichiaratamente "vecchia scuola", vero marchio di fabbrica degli sviluppatori di MachineGames, che ne fa uno degli sparatutto più viscerali, sopra le righe e appassionanti di sempre.
L'articolo I migliori sparatutto del 2017 sembra essere il primo su IlVideogioco.com.