Il nostro terzo GOTY 2016, dopo quelli dedicati ai migliori giochi italiani ed agli strategici/gestionali, è dedicato agli sparatutto. Questo genere, negli ultimi tre lustri, è andato così evolvendosi e sfaccettandosi prendendo in prestito da altri generi – come giochi di ruolo o avventure – al punto che, all'alba del 2017, viene pure ostico includere esponenti troppo ibridi. Un chiaro esempio è Dishnorored 2 che, con il classico schema degli sparatutto in prima persona, condivide praticamente solo il punto di vista della telecamera.
Ma non solo di Fps si parla in questa sede. Infatti ilVideogioco.com ha preferito includere in questo calderone praticamente tutti gli esponenti dello "spara a tutto ciò che si muove" o quasi, che alla fine è la traduzione di "sparatutto", se ci pensiamo. Che siano in prima o in terza persona, se c'è da dar fuoco alle polveri sopra ad ogni altra cosa, se hanno fatto breccia nei cuori dei nostri redattori, certamente quei titoli finiranno in questa spinosa classifica.
Teniamo a precisare che, per certi versi, tutti i titoli qui proposti meriterebbero la prima posizione, per un motivo o per un altro. Ma per esigenze redazionali bisogna fare una scala.
Ecco le nostre scelte (nei titoli abbiamo linkato le rispettive recensioni):
5) TOM CLANCY'S: THE DIVISION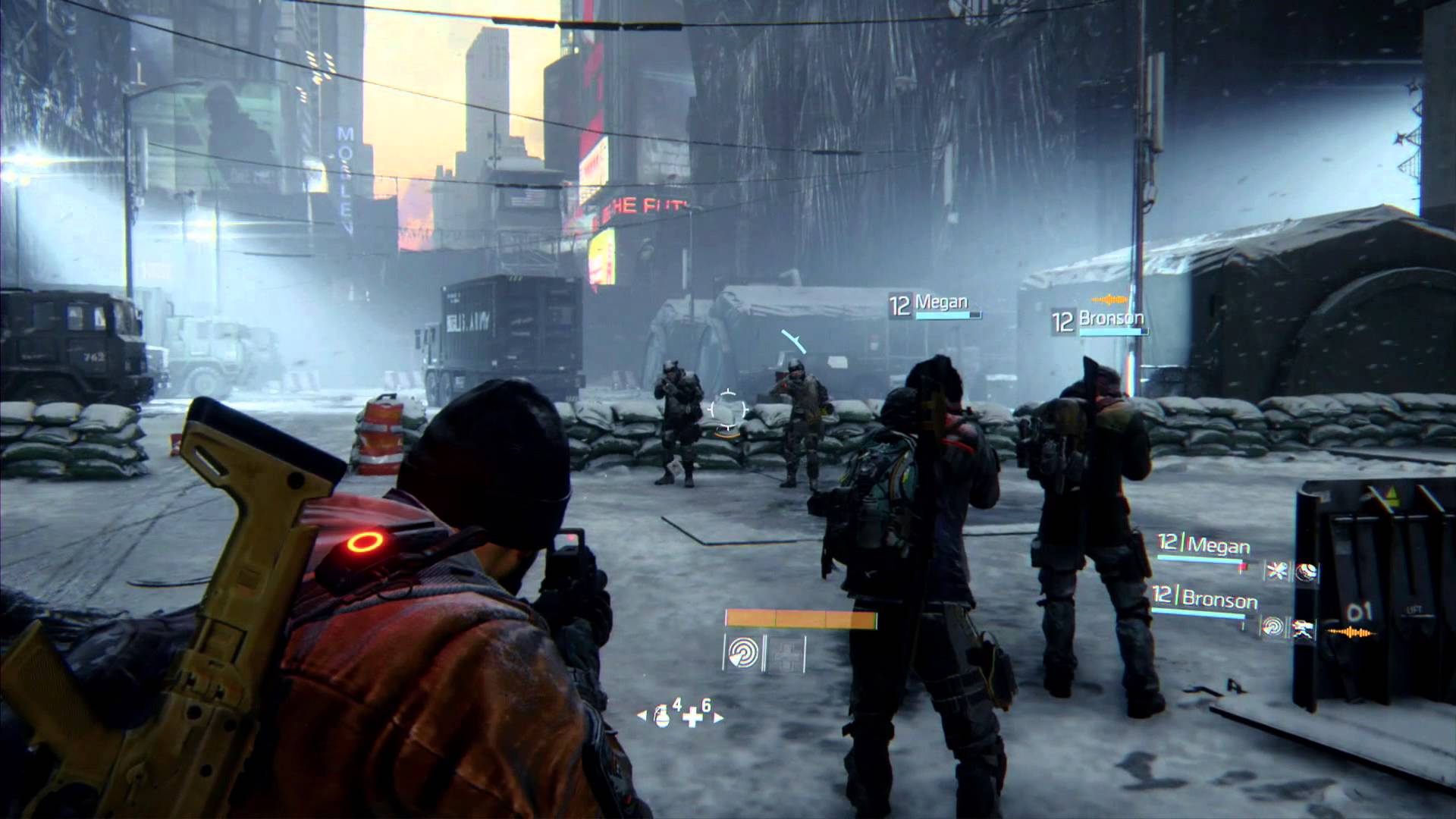 Di Tom Clancy's: The Division non abbiamo pronta una recensione e ripareremo con uno speciale, magari in tempo per l'anniversario del gioco più ambizioso di Ubisoft dai tempi del primo Assassin's Creed.
Sparatutto in terza persona ambientato in un presente alternativo, a New York, messa in quarantena da un attacco terroristico a base di armi chimiche, il giocatore è chiamato a farsi – prima – strada fra missioni ed incarichi utili a prendere confidenza con il gioco e la trama. Dopo, dai titoli di coda in poi, inizia il bello perché si raggiunge il livello massimo (come in un gioco di ruolo e similmente a quanto visto in Destiny) e si va alla reiterazione di combattimenti e battaglie alla ricerca di equipaggiamenti ed armamenti sempre più potenti.
The Division prevede la connessione permanente ai server di gioco, una modalità cooperativa ben fatta ed una competitiva non ancora eccelsa, ma sicuramente adrenalinica. Seguito e supportato ancora oggi, avvalorato da un corposo season pass e interessanti espansioni come Underground, The Division veleggia a testa alta verso il suo primo anno di vita. Un'ambientazione affascinante tenuta insieme da dinamiche di gioco da sparatutto tattico in terzapersona, con tendenze al genere Mmorpg, uno strano ibrido che potrebbe aver dato il via ad un genere a sé.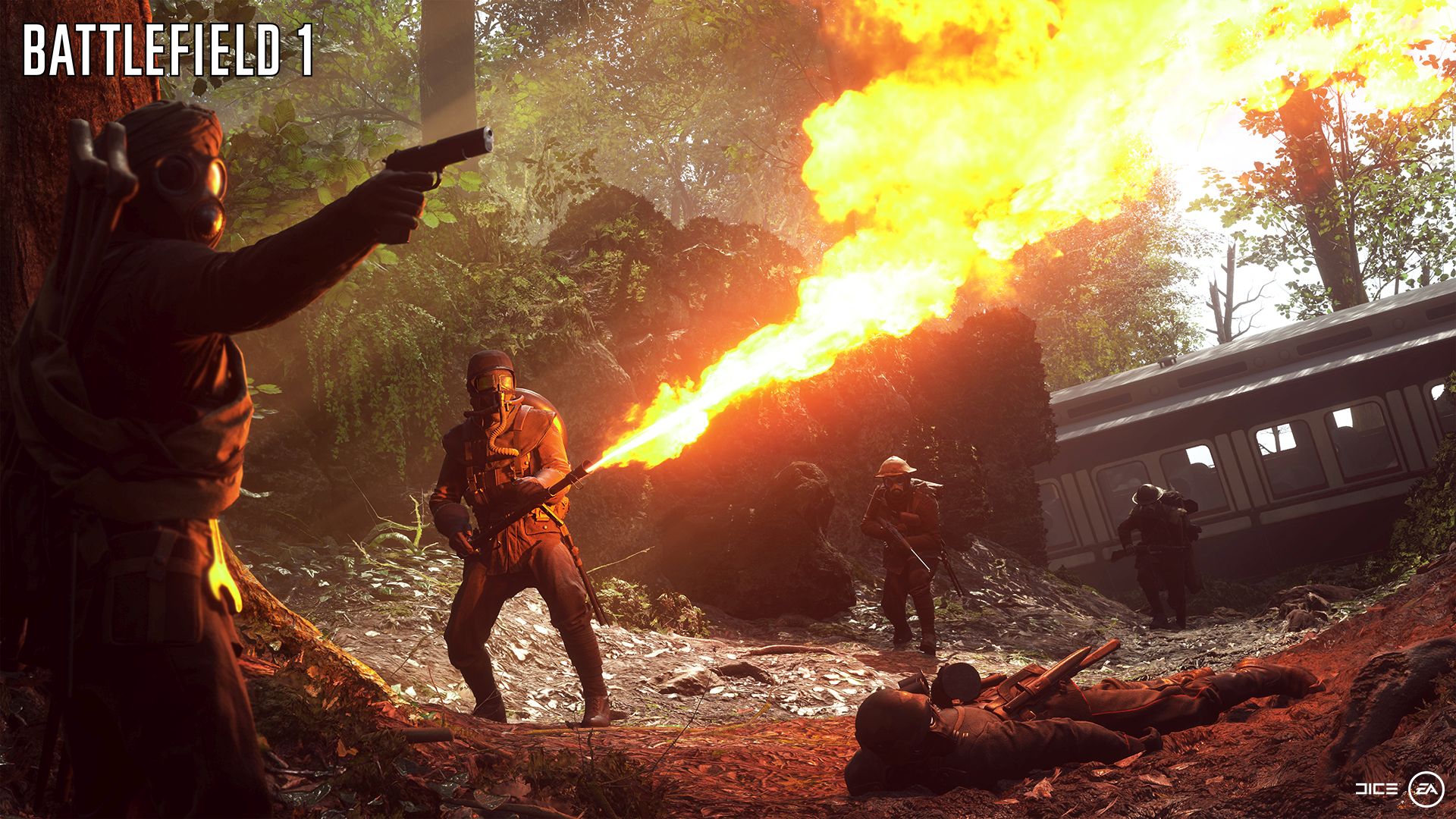 Il kolossal di Electronic Arts e DICE, dopo i fasti di Battlefield 3 e 4 e i nefasti di Hardline – e la parentesi Battlefront – porta la community in trincea, letteralmente. Battlefield 1 è l'ultimo ad essere stato realizzato ma porta un sonoro 1 nel titolo, come la "World War One", cioè la prima Guerra Mondiale (riveduta, corretta e spettacolarizzata per esigenze di copione e di medium).
A Battlefield 1 non manca proprio niente: una campagna solitaria da togliere il respiro, momenti epici e di riflessione, un comparto tecnico d'avanguardia ed un gameplay ormai rodato, buono come un vino invecchiato bene. Perché non entra nel podio, nemmeno per una medaglia di bronzo? Perché al di sotto di una sontuosa presentazione e di un'offerta che manda in brodo di giuggiole tutti gli appassionati fedeli alla serie, è "solo" un Battlefield in più nelle nostre collezioni.
3) OVERWATCH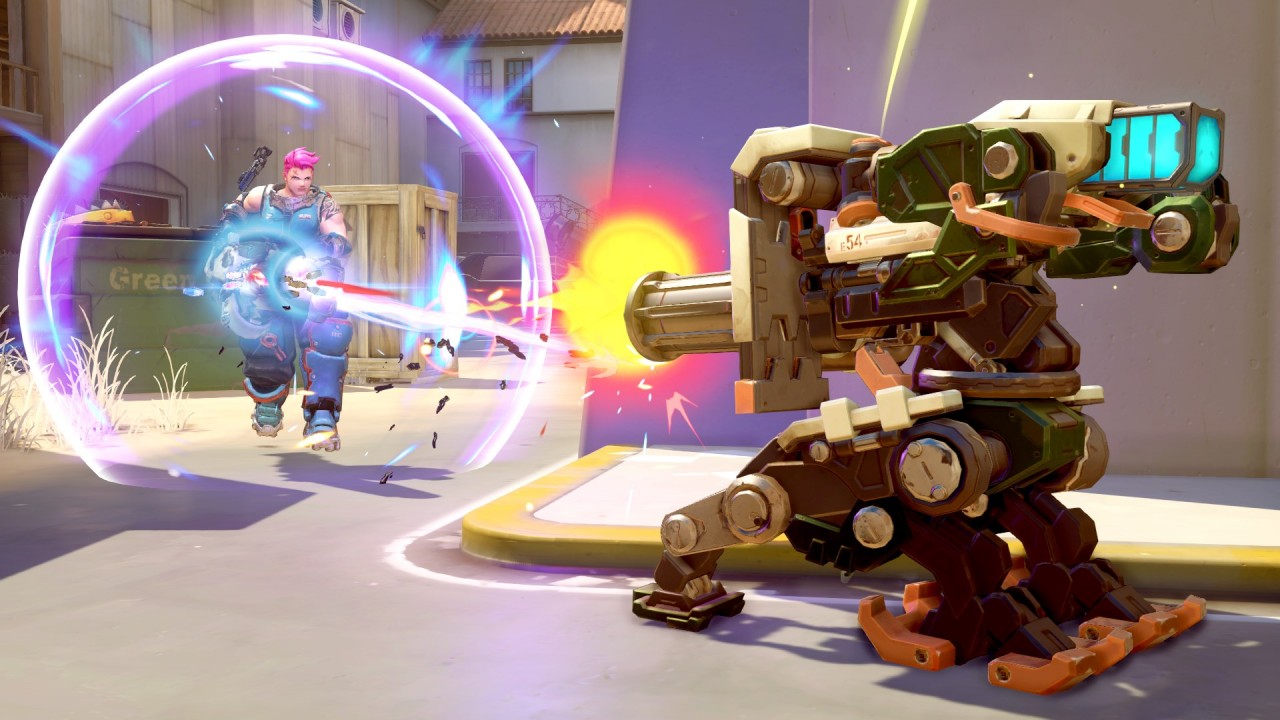 L'espressione "Blizzard non sbaglia un colpo" sembra essere la più sdoganata, utilizzata, a parole oppure per iscritto, di tutto il 2016, almeno dalle parti di chi scrive. Overwatch è uno sparatutto competitivo a squadre sviluppato da Blizzard, talmente ben fatto ed equilibrato che ha messo d'accordo milioni di giocatori in tutto il mondo in tempo relativamente molto breve.
Tecnicamente molto solido, animazioni allo stato dell'arte, modalità di gioco estremamente classiche, tuttavia agli utenti sono consegnati personaggi dal carisma difficilmente surclassabile e da abilità speciali – spesso da poter sfruttare in combinazione tra loro – che rendono il concetto "gioco di squadra" nuovo, vero, in un contesto – quello dei videogiochi – che prima di Overwatch premiava più il valore del singolo che dell'azione corale.
Cosa impedisce ad Overwatch di prendere più di una medaglia di bronzo? "Solo" il fatto di essere l'evoluzione di un genere che è in auge da almeno tre lustri e capitanato sempre e comunque da Team Fortress e CounterStrike. Aggiungiamo il fatto che – a meno di non andarsi a documentare nei canali più o meno ufficiali – qualcuno potrebbe trovare la storia, sia globale che di ciascun personaggio, poco ispirata o debole.
2) TITANFALL 2
Riguardo a Titanfall 2 di Respawn Entertainment, studio nato da un'importante costola della gloriosa Infinity Ward di Modern Warfare 2, potremmo fare un discorso del tutto analogo a quello fatto per Overwatch, sostituendo Call of Duty e Battlefield ai già citati CounterStrike e Team Fortress. Tuttavia c'è qualche valore aggiunto che ci spinge a premiare la seconda fatica del "piccolo" studio di sviluppo con la medaglia d'argento.
Il primo valore aggiunto si chiama "Campagna per giocatore singolo". Una perla rara tanto nel 2016 quanto nell'ormai arrivato 2017. Breve, come i migliori Call of Duty e Modern Warfare ci hanno abituato già un decennio fa, ma carica di adrenalina e momenti memorabili. A tratti sembra di tornare davvero indietro nel tempo, a giocare qualcosa che somiglia ad Half-Life 2, a Singularity o al secondo Modern Warfare.
Il secondo valore aggiunto è un comparto multiplayer che, pur non inventando nulla di nuovo in senso stretto, gode della presenza di quei giganteschi titani che sembrano sdoppiare ogni partita in due giochi diversi eppure fusi insieme, per scatenare sui campi di battaglia la cieca furia dei giganti di ferro o la calcolata tattica dei piloti potenziati da jet-pack e rampini.
Il 2016 annovera decine di videogiochi passati in sordina o sottovalutati e Titanfall 2 non fa eccezione (colpa anche di una finestra di pubblicazione discutibile). Ma qui, nei lidi de ilVideogioco.com, non è passato inosservato.
1) And the Winner is… DOOM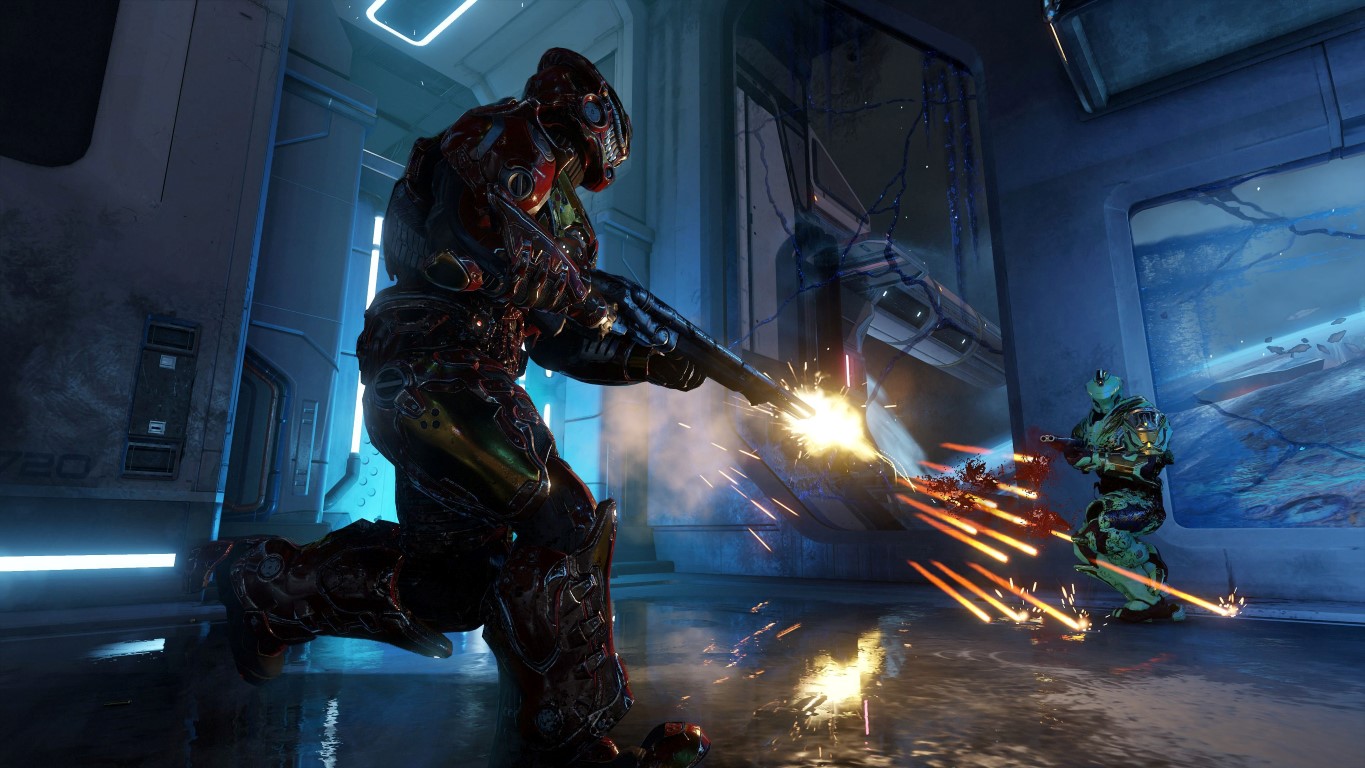 DOOM di id Software e pubblicato da Bethesda è arrivato sui monitor redazionali fuori tempo massimo, siamo comunque riusciti a giocarci durante le festività natalizie ed il verdetto è decisamente univoco: DOOM spacca.
Sarà che abbiamo abbondantemente superato gli "enta" all'anagrafe, sarà che la casa, vecchia, mai dimenticata "scuola" che sfornava i videogiochi a metà degli anni '90 l'abbiamo vissuta con l'entusiasmo di chi, allora, ne aveva viste poche, ma DOOM ci ha lasciato sgomenti dal primo all'ultimo minuto di gioco.
Graficamente ci risulta grandioso, fluidità da capogiro (per chi vi scrive è un complimento), grado di sfida tarato perfettamente anche a livello predefinito, level design tanto bello quanto raro. Le armi, le musiche, il doppiaggio: tutto, di DOOM, ci ha fatto dire "questo non è solo un gioco".
DOOM è una lettera d'amore di id Software a tutti gli over trenta che erano stanchi di dover masticare solo cose troppo simili tra loro o troppo simili a illustri predecessori. DOOM è simile solo a sé stesso, non teme paragoni o confronti. E' il migliore sparatutto del 2016 e, forse per questo, uno dei più sottovalutati dell'anno insieme a Titanfall 2.
L'articolo I migliori Sparatutto del 2016 sembra essere il primo su IlVideogioco.com.