Eccoci ai nostri GOTY, giunti alla seconda edizione. Dopo un 2017 ricco di contenuti, iniziamo i nostri speciali sui migliori giochi dell'anno appena andato agli archivi.
Sono stati 365 giorni intensi, ricchi di tante novità e con i prodotti made in Italy di rilievo. Per farvi un'idea, qui la nostra carrellata sui giochi italiani da ricordare.
Ma adesso si fa sul serio. Quali saranno i migliori? Ecco la nostra top 5. Con i candidati ed il vincitore piuttosto vicini. E questo a far capire come la qualità media dei giochi italiani sia sempre più in crescita. Non si può non menzionare la conversione di Redout su PS4 e PS4 Pro, ma il titolo originale è uscito su Pc lo scorso anno ed ha avuto un grandissimo riscontro.
Bando alle ciance ed ecco quelli che per noi, sono stati i cinque migliori giochi italiani del 2017 (nei titoli abbiamo linkato le nostre relative recensioni). Buona lettura.
5) MXGP3
Milestone ha iniziato il suo percorso di cambiamento con MXGP3. Puntando sull'Unreal Engine 4, ha infatti abbandonato la vecchia strada. Il primo risultato tangibile di questo cambio di rotta è un buonissimo MXGP3 che – pur non esente da difetti – è riuscito a divertirci.
Inoltre, dal punto di vista tecnico, abbiamo fatto notato passi in avanti sul piano grafico e con effetti ambientali buoni. Il gameplay, però, è il punto forte del gioco che a livello contenutistico punta tanto sulla modalità Carriera, lunga ed interessante ma che certamente avrebbe potuto essere ulteriormente più dettagliata. Chi però ama il motocross può senza dubbio puntare su questo titolo forte anche delle licenze ufficiali del Mondiale dedicato alle due ruote scoperte.
4) THE WARDROBE
L'avventura grafica punta e clicca firmata da C.I.N.I.C. Games ci ha sorpreso piacevolmente. Ricchissima di citazioni nerd nonché di buoni dialoghi, The Wardrobe ci ha fatto divertire. La storia un po' folle unita, inoltre, alle ambientazioni che davano un po' sul lugubre ha dato vita ad un mix che ci ha convinti.
Lo stile grafico, pur di ottima fattura, a nostro avviso, presenta alti e bassi ma questo non ci ha impedito di menzionare The Wardrobe tra i migliori giochi italiani del 2017. Merito anche di una buonissima struttura, dialoghi ragionati (anche se alcuni totalmente strampalati) e di una longevità di rilievo. Siamo convinti, a distanza di qualche mese dalla nostra recensione, che con qualche dettaglio in più avrebbe fatto ulteriormente breccia perché alcune trovate sono davvero degne di nota. Se, comunque, amate gli scheletri saccenti che vi insultano perché vi considerano inferiori, avete fatto centro.
3) IRON WINGS
Naps Team è riuscita nell'impresa di realizzare un titolo complesso come Iron Wings da sola. Dopo una campagna Kickstarter poco fortunata ma con la donazione di Brian Fargo che nel novembre 2016 testimoniò, e condivise il suo supporto al progetto, la piccola software house messinese, ricca di esperienza (Gekido e molti altri titoli al suo attivo, ndr), si è rimboccata le maniche sfornando un buon gioco sotto tutti gli aspetti. Forse avulso qua e là di alcune rifiniture (tipico delle produzioni strettamente indie) ma dall'ottimo peso specifico.
Iron Wings racconta la storia di due amici americani che vanno a combattere in Italia nella Seconda Guerra Mondiale pilotando aeroplani. Il gioco ha una forma arcade molo solida e divertente con possibilità non solo di partecipare a missioni incentrate sul combattimento ma anche un po' più tattiche. I crediti guadagnati servono poi a migliorare i nostri aerei e così via. Se amate i titoli che possono ricordarvi un po' Wings un po' Ace Combat: Assault Horizon, Iron Wings può darvi quello che cercate.
2) FORMA.8
Il Metroidvania italiano porta il nome di forma.8. Un gioco quasi enigmatico dall'aspetto grafico minimale quanto affascinante che ci riporta alla mente il classico Amiga chiamato Another World. MixedBag ha fatto centro offrendo sul piatto un piccolo gioiello. Tosto da affrontare, lungo, enigmatico, a tratti criptico, ma davvero molto affascinante. Almeno per chi come noi apprezza il genere.
Un po' sparatutto, un po' avventura, un po' tattico, forma.8 è un titolo delizioso che vuole ed esige attenzione per essere apprezzato al meglio anche se riconosciamo una certa difficoltà nel superare certi passaggi e l'essere un po' troppo criptico per coglierne fin da subito la totale essenza. Ad ogni modo un titolo da avere e da godersi perché di grandissimo spessore ed in grado, se preso col piglio giusto, di regalare tante soddisfazioni esplorando il vastissimo pianeta in cui si è capitati e scoprendone i vari segreti.
1) And the winner is… THE LAST DAY OF JUNE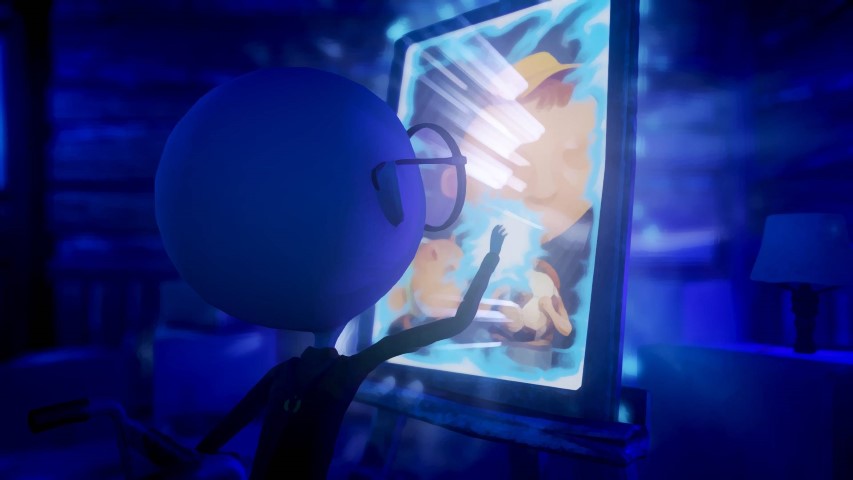 Il vincitore è The Last Day of June. Il Goty 2017 è il titolo di Ovo Sonico in grado di emozionare i giocatori che l'hanno provato.
Non diciamo nulla sulla trama che è il fulcro del gioco per non fare anticipazione. Ma è davvero qualcosa di emozionante in grado di riportarci alla memoria alle vicende del celebre film "Al di là dei Sogni" con Robin Williams. Se conoscete questo film, apprezzerete ulteriormente le vicende del protagonista.
Il tutto accompagnato da una realizzazione artistica molto interessante con una grafica ed un sonoro che colpiscono. Anche The Last Day of June non è un titolo perfetto, ma la bontà artistica (e tecnica) generale gli permettono di soprassedere ad alcune mancanze. Chiudiamo con la parte conclusiva del commento di Massimo Reina che ha recensito il gioco:
Last Day of June è emozionante, commovente, capace di far riflettere sull'amore e sul significato della vita, è un titolo che deve essere assolutamente provato da chiunque, a prescindere dalle sue discrete meccaniche e dal suo azzeccato stile visivo.
L'articolo I migliori giochi italiani del 2017 sembra essere il primo su IlVideogioco.com.