Continua la nostra carrellata sui GOTY. Vi parliamo di una novità assoluta per noi perché per la prima volta parleremo di migliori giochi indie del 2018.
Siamo un piccolo team che vuole crescere e ci sforziamo sempre di più nonostante i mezzi siano davvero pochini. Vogliamo offrire sempre di più al nostro pubblico e completare al meglio il nostro lavoro. Inoltre ci specchiamo in quello che è il concetto di indipendente.
Il 2018, nemmeno a dirlo, è stato un anno eccellente per le etichette e per i team indipendenti che hanno sfornato diversi giochi di altissimo livello sotto tutti gli aspetti. Qualità, riscoperta del passato – arma primaria degli indie – il tutto condito da una volontà di rinnovarsi sicuramente più ampia rispetto all'industria di settore a tripla A.
Troverete moltissimi titoli menzionati che, nonostante l'ottimo livello, non entrati nella top five a riprova di un anno memorabile.
Detto questo, ecco la nostra top 5 (+1). Buona lettura.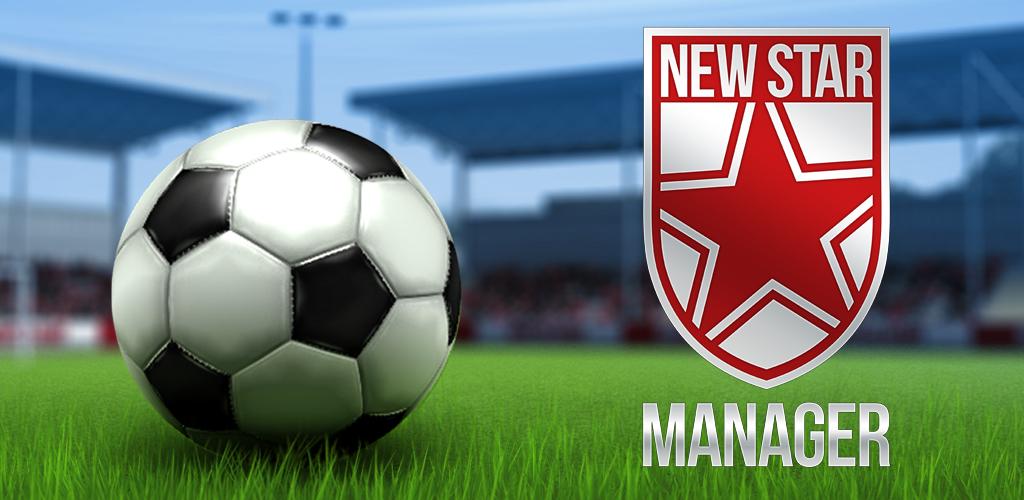 Il calcio manageriale è uno di quei generi evergreen. Sempre verde e sempre in grado di catalizzare attenzione. La paura più grande in agguato, però, è quella della gestione di tante cose. Non solo le tattiche ma anche i rapporti con giocatori, manager e così via.
New Star Manager, nuovo titolo di Simon Read, riesce a semplificare una moltitudine di aspetti offrendo ai neofiti tantissimi spunti interessanti. Forse anche troppo ma è in grado di catalizzare l'attenzione. Punto forte è l'immediatezza e l'intuitività del gameplay che pur imponendo l'attenzione a più dettagli gestionali come formazioni, gestione squadra ed economica, ampliamento delle strutture sportive, mercato, sponsor e così via, riesce ad essere profondo. La partita, inoltre, permette di fare azioni in diretta giocando in punta di mouse e creando – quando la bravura dei giocatori in campo lo consente – azioni spettacolari. Passa in secondo piano l'assoluta mancanza di licenze, ma i campionati sono tanti ed è possibile anche cambiare nazione per ricominciare un nuovo segmento di una carriera infinita.
Forse con qualche cosa da gestire in più, New Star Manager avrebbe concorso ad altro, ma tutto sommato, è un titolo quasi eccellente, figlio dell'apprezzatissimo New Star Soccer e che merita la candidatura.
Strategia a turni applicata ad un campo di calcio. Un'idea quanto semplice quanto geniale. Football Tactics & Glory applica il concetto alla grande grazie ad un gameplay arricchito da molteplici sfumature (anche gdr).
Il gioco è al tempo stesso immediato perché le meccaniche che si intuiscono sono intuibili, ma difficile perché le tante cose a cui pensare si incastrano molto bene. Una sfida ardua ed avvincente. Inoltre il titolo è divertente. Croteam ha davvero fatto centro grazie ad un'idea coraggiosa. Ecco come abbiamo concluso la nostra recensione:
Creoteam propone quindi la sua visione particolare del gioco più bello del mondo. Una scelta coraggiosa che apprezziamo perché vuol dare una ventata di novità. In campo si schiererà la formazione migliore e si darà fondo al proprio acume tattico per vincere partite sempre più complicate con giocatori sempre migliori. I contenuti non mancano, la parte gestionale benché molto più semplice di quella che possiamo trovare in titoli manageriali più famosi è equilibrata mentre in gameplay a turni in campo è un'idea valida ma migliorabile perché poi tende alla ripetitività anche se il numero di colpi e scelte da fare aumenta sempre più con il miglioramento della squadra (ed avversari).
4) UNAVOWED
Una delle migliori avventure grafiche degli ultimi tempi grazie ad un'ottima realizzazione tecnica e ad una trama molto interessante. Unavowed, l'ultima fatica di Dave Gilbert per Wadjet Eye Games, ci offre tantissima carne al fuoco ma anche una bella atmosfera, una buona libertà d'agire, enigmi da affrontare e misteri da svelare con finale multiplo e la possibilità di scegliere tra quattro personaggi. Opzione che avrà la sua importanza: ogni personaggio ha le proprie peculiarità e, quindi, il gameplay della partita in corso subirà le dovute variazioni. Non abbiamo avuto il tempo di recensirlo (speriamo di farlo presto, nostra culpa) ma lo abbiamo provato lungamente e ne abbiamo apprezzato le ottime qualità.
La sua presenza in questa cinquina "allargata" è giustificata da quanto scritto in questo speciale. Gli amanti delle avventure grafiche punta e clicca lo apprezzeranno sicuramente.
Lo abbiamo eletto miglior titolo italiano dello scorso anno. Ne abbiamo parlato in questo nostro speciale. Una sintesi qui? Va bene: ottimo gameplay (a tratti sopraffino) e dai tratti ipnotici che ricordano i fasti di Sid Meier's Pirates!, nondimeno Nantucket si fa apprezzare per un eccellente lato artistico.  Di certo non poteva mancare in questa nostra classifica generale degli indie.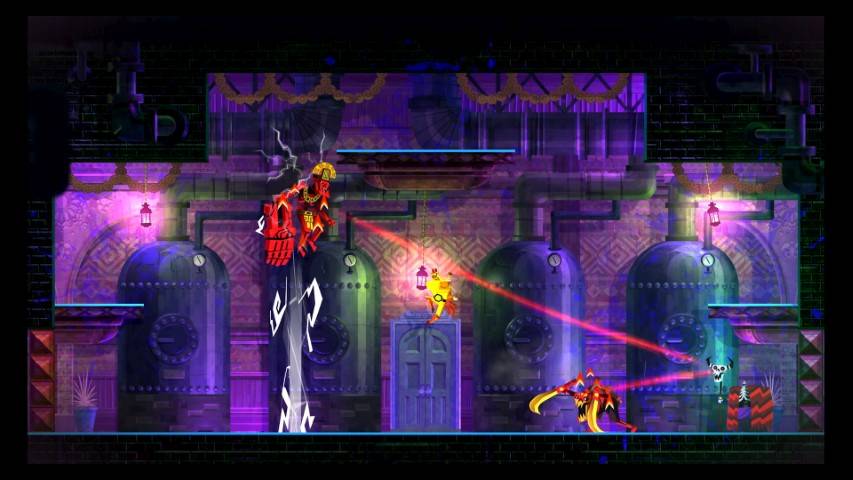 Drinkbox Studios aveva un compito complicato: riuscire a non far rimpiangere i giocatori dopo l'ottimo Guacamelee. Il Mexiverso è tornato in grande spolvero in estate sempre più colorato, con una nuova trama da seguire e con tante altre cose da fare e conoscere. Un gioco che migliora tutto tutto quello che c'era nell'ottimo predecessore. Aggiungiamo che ha tutti gli ingredienti per l'essere un grande Metroidvania.
Chi ama il genere non può non prendere in considerazione il gioco. Ecco parte del commento finale della nostra recensione.
Si tratta di un videogioco di impostazione platform, aderente ai canoni dettati da Metroid e Castlevania (che danno il nome al genere di riferimento: i Metroidvania). Non lesina fasi d'azione in cui si tramuta in uno spettacolare picchiaduro di scorrimento, il cui progresso permette di arricchire l'arsenale di colpi e combo dei protagonisti, nonché colpi speciali che permettono il raggiungimento di aree altrimenti impossibili da esplorare. Quando non si combatte, si affronta un titolo dalle fasi di piattaforme sopraffine, dove esperienza, tentativi, studio e tempismo la fanno da padroni e alla fine delle ardue prove si trova, oltre alla ricompensa di gioco, un profondissimo senso di appagamento e soddisfazione. Longevo quanto basta (una decina di ore per completarne la storia ed esplorare gli incarichi secondari), include la possibilità di essere giocato da quattro giocatori in contemporanea, anche sullo stesso schermo, ridisegnando almeno un poco tutto l'approccio a combattimenti ed esplorazione, incoraggiando la cooperazione e la combinazione delle forze di ciascun giocatore.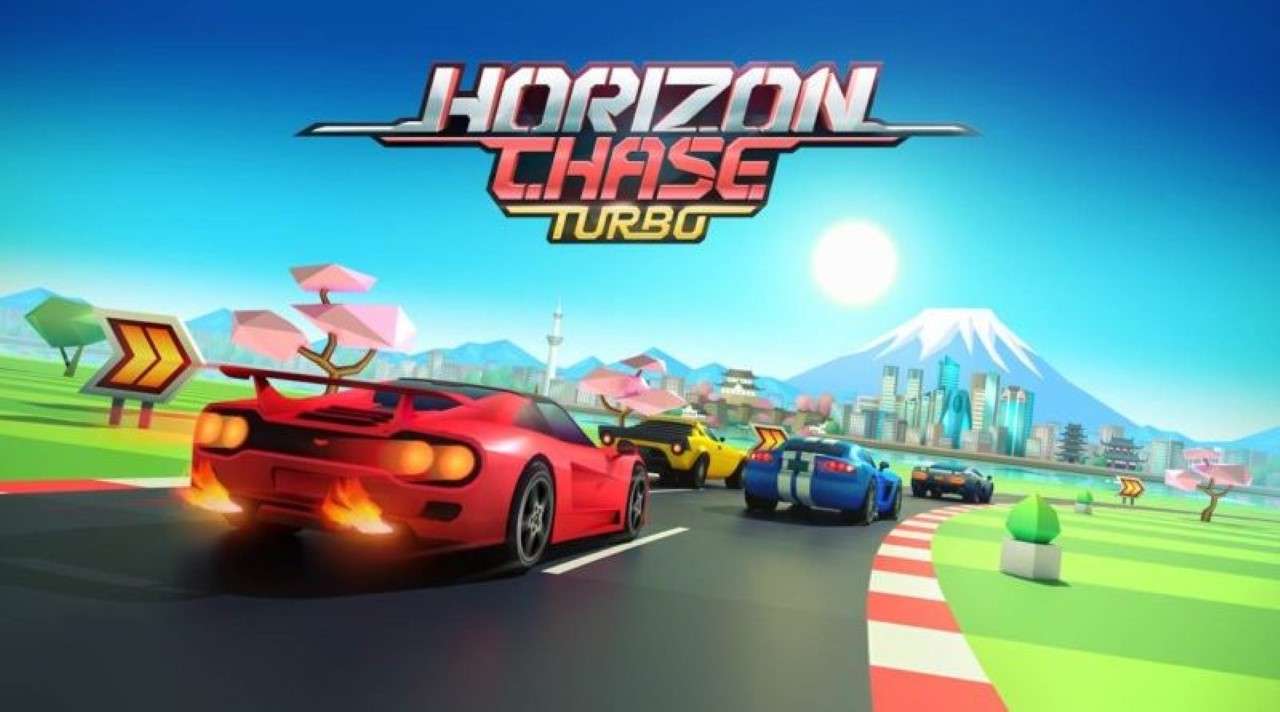 Un titolo eccellente, divertente e longevo. Difficilmente Aquiris Studio Games avrebbe potuto fare meglio con il suo Horizon Chase Turbo. L'unica pecca secondo noi è la mancanza di un editor (ma speriamo che arrivi) che avrebbe potuto alzare ulteriormente la valutazione più che lusinghiera che abbiamo dato in sede di recensione su  Pc e PS4.
Horizon Chase Turbo, già tra i candidati nella categoria migliori sportivi/racing, è il nostro trionfatore. I motivi? Beh, eccoli: splendida realizzazione tecnica (grafica low poly da applausi e senza nessun tentennamento), gameplay che richiama i fasti dei classici a 16 bit degli anni '90, un grado di sfida esaltante e tantissime cose da fare. Horizon Chase Turbo migliora il concetto di capolavori quali Lotus Esprit Turbo Challenge e Jaguar XJ 220.  E lo fa con una classe immensa donandoci due cose importanti: divertimento e tante emozioni.
Questo è il commento entusiastico della recensione PS4 realizzata dal nostro DannyDSC:
Horizon Chase Turbo è un sogno che si avvera per qualunque amante delle gare Arcade, o per un giovinastro che voglia provare sfide che vanno oltre il semplice "save&reload". È affascinante, veloce, adatto per lunghe sessioni o per brevi e fugaci toccate e fughe. Il framerate su PS4 Pro è perfetto, il sonoro azzeccato, è anche tutto in italiano. Insomma, questi ragazzi (ai quali invitiamo di potersi in futuro cimentare con un'uguale operazione per After Burner) meritano davvero tanta stima e supporto per un gioco venduto a prezzo budget ma completo, appagante e divertente, sempre in grado di proporre sfide.
Parole che confermano la bontà di quanto già fatto su Pc e che suggellano questo risultato per il team indie brasiliano.
Menzioni: Battle Princess Madelyn, Football Tactics & Glory, Sailaway Simulator, Apocalipsis: Harry at the end of the World, Nairi: Tower of Shirin, Haimrik e Warhammer: Vermintide 2.
L'articolo I migliori giochi indie del 2018 proviene da IlVideogioco.com.