Anche il 2017 si è rivelato un anno molto interessante per i giochi di ruolo. Che siano di stampo classico o giapponesi (jrpg) o, ancora, action gdr.
Tante le novità per una cinquina piuttosto eterogenea che vi proponiamo nell'ambito dei nostri GOTY 2017 che stanno per concludersi ma ci sembra giusto far notare qualche gioco ed espansione degni di nota. L'anno appena passato è stato segnato da tre espansioni per tre hack and slash importanti: Diablo III ha avuto il Negromante, Grim Dawn (vincitore della categoria lo scorso anno) ha ricevuto Ashes of Malmouth (che ha aggiunto due nuove maestrie una nuova vasta regione e tanti nemici inediti da combattere ed oggetti da raccogliere), e – questa è più clamorosa – a novembre Titan Quest Anniversary Edition ha accolto Ragnarok con un tante altre novità a più di 10 anni dall'ultima espansione (Immortal Throne).
Il 2017 in ambito ruolistico è stato l'anno del ritorno di Piranha Games con Elex, buon gioco e dal potenziale sicuramente più ampio rispetto a quanto mostrato. La sorpresa più grande è stata West of Loathing che con la sua grafica Stick in bianco e nero e la sua trama scanzonata ma misteriosa ambientata nel vecchio e selvaggio West stava per entrare nella top five. Notevole anche la Complete Edition di Pillars of Eternity per PS4 ed Xbox One, non inserita in classifica in quanto il titolo originale è datato 2015 su Pc. Non si può, infine, non menzionare Nioh, davvero un bel titolo per gli amanti delle sfide.
Prima di lasciarvi allo speciale, è giusto parlare un attimino di Divinity Original Sin 2. Lo abbiamo giocato poco per una recensione ma abbastanza per poter affermare e giustificare la sua presenza in questa cinquina. Sicuramente uno dei migliori titoli del genere degli ultimi anni e complessivamente del 2017.
Ecco le nostre scelte (nei titoli abbiamo linkato le rispettive recensioni):
5) NIER AUTOMATA
Platinum Games ha saputo forgiare un titolo solidissimo ricco d'azione ma anche di quest e tante storie interessanti da raccontare. Gioco di ruolo d'azione ma non solo, Nier Automata sorprende per non rispondere ad un genere preciso ma a tanti e contemporaneamente, con un modo di fare firmato "Yoko Taro" che è inconfondibile. L'aspetto tecnico di Nier: Automata, è quello che più di tutti gli altri mostra i compromessi attuati dagli sviluppatori per poter garantire la massima fluidità e la massima varietà di contenuti possibile.
Oltre alle fondamenta da gioco di ruolo d'azione, senza soluzione di continuità, può mutare in sparatutto a due dimensioni, dual stick shooter (come Halo: Spartan Assault o Helldivers, per intenderci) passando per uno sparatutto come Metal Slug e un Metroidvania (un po' Metroid, un po' Castlevania).
Tecnicamente punta tutto sulla fluidità, per questo scende a non pochi compromessi grafici per cercare di offrire sempre prestazioni superiori. Purtroppo non riesce sempre ed ovunque nel suo scopo, mostrando il fianco ad una realizzazione tecnica buona ma non eccelsa. Ma è longevo, divertente e fa il suo dovere fino in fondo.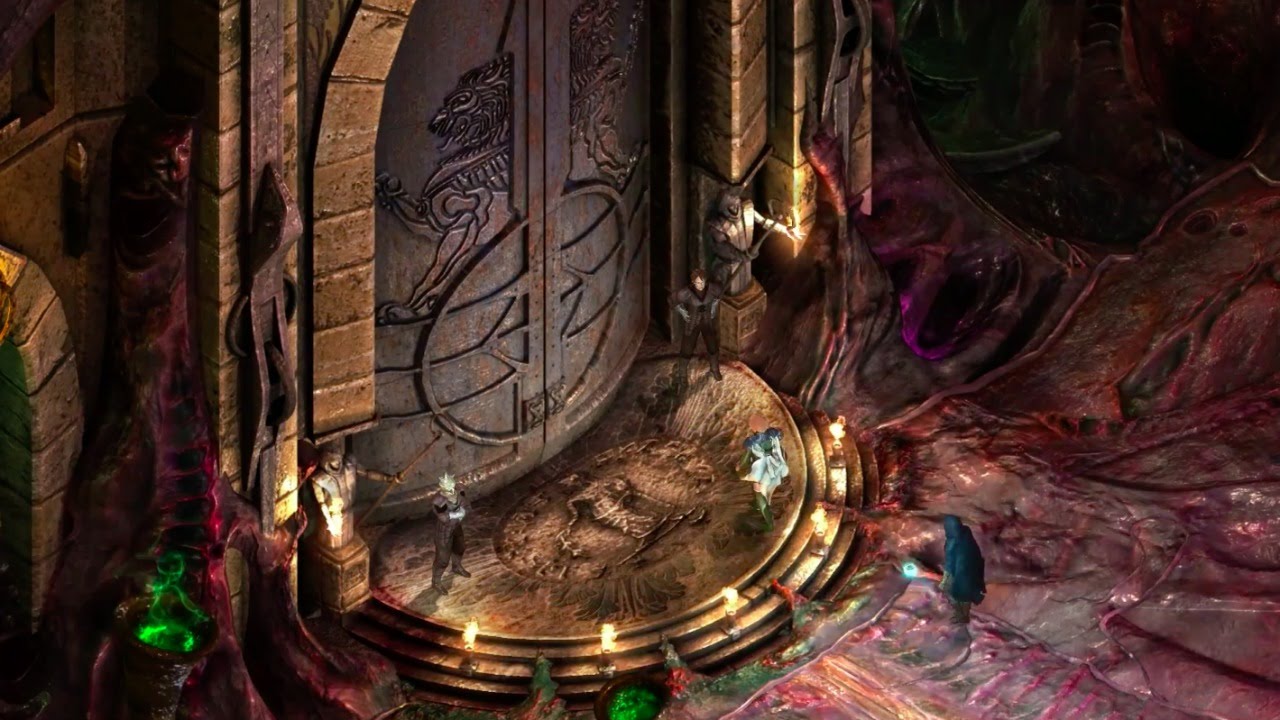 C'era tantissima curiosità su Torment: Tides of Numenera. Il gdr sequel spirituale di quel Planescape Torment che fece sognare tanti e tanti anni fa moltissimi videogiocatori appassionati di ruolo arrivò dopo una super campagna su Kickstarter avvenuta nel 2013.
Quattro anni dopo, InXile Entertainment ha sfornato un capolavoro. I dubbi erano tanti e potevano essere legittimati dalle troppe attese. In parte c'è stata anche un po' di delusione soprattutto per noi italiani visto che la localizzazione del gioco nella nostra lingua, peraltro promessa, è venuta a mancare poco prima che il titolo venisse pubblicato. A questo, però, ha fatto seguito una realizzazione squisita e di spessore con un'ambientazione firmata da Monte Cook, una garanzia per i più esperti giocatori di ruolo.
Il nostro Giuseppe Filiti ha commentato così Torment: Tides of Numenera elogiandone i contenuti e storia che esaltano il concetto di gdr:
"I timori e le pare che hanno a lungo circondato lo sviluppo possono ora essere dissipati: il titolo è un gioco di ruolo come pochi, pochissimi altri, capace di suggestioni al limite dell'impossibile, artisticamente ispiratissimo e tematicamente profondo. Sa essere ermetico, a volte quasi impossibile da decifrare nei suoi significati, e per questo magari può essere inapprezzabile da chi cerca un'esperienza più ordinaria, o forse più tradizionale. Ciononostante, a dispetto delle premesse non esaltanti e di alcuni difetti che non incidono sul valore complessivo dell'opera, Tides of Numenera si rivela un vero e proprio gioiello, un titolo coraggioso che osa oscillare fra trattato filosofico e insegnamento morale".
3) PERSONA 5
Persona 5 è senza dubbio uno dei migliori giochi di questa generazione di console, e non solo per via di un gameplay ben stratificato e ricco di sfaccettature. Il titolo targato Atlus mette infatti in scena uno dei migliori capitoli della saga raccontando una storia molto profonda e dai risvolti drammatici celati dietro a una patina sottile di ironia.
Una satira interattiva della società giapponese, di tutti i suoi pregi ma anche delle sue contraddizioni, e forse anche per questo piacerà di più a tutti coloro che amano e conoscono la cultura del Paese del Sol Levante. Il tutto accompagnato da un'eccellente realizzazione tecnica e da un gameplay profondo.
2) DIVINITY ORIGINAL SIN 2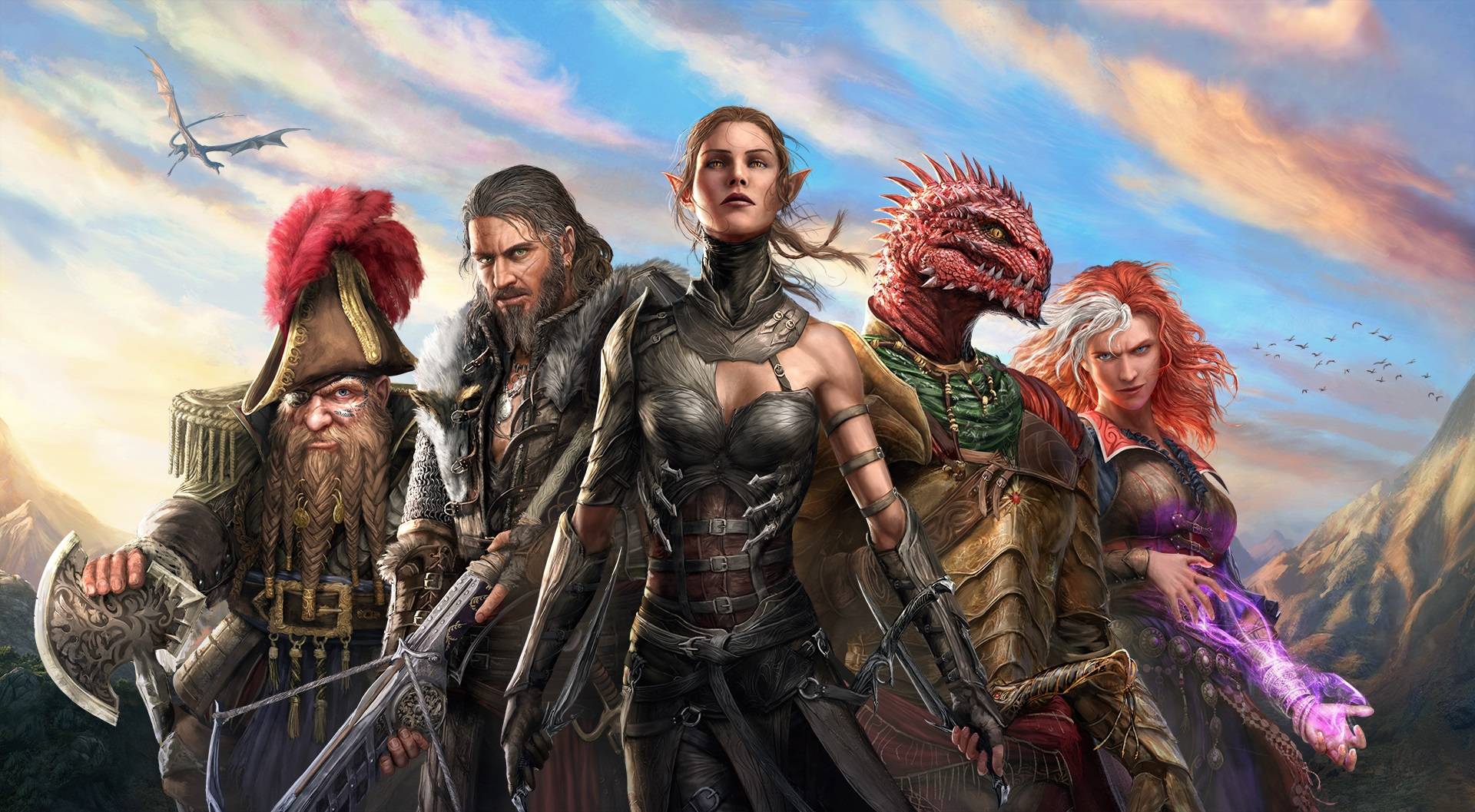 Su Divinity Original Sin 2 potremmo scrivere fiumi di parola. Il problema è che dovrebbero essere bene incanalati. Larian Studios ha saputo migliorare non poco quanto proposto col primo capitolo della saga regalando agli appassionati di gioco di ruolo classico un autentico capolavoro. A nostro avviso il migliore in salsa europea degli ultimi due anni.
In Divinity Original Sin 2, a parte la localizzazione in italiano, c'è tutto quello che serve ad un gioco per essere ricordato e mandato ai posteri come esempio da seguire. Una trama monumentale, tantissime cose da fare, personaggi fuori dall'ordinario ed un mondo vasto, bello da esplorare, ricco di insidie e con un livello di interattività assurdo. Senza dimenticare la possibilità di giocare con amici in party (con infinite possibilità di azione anche tra i compagni di ventura) e la modalità Game Master che permette di realizzare le proprie avventure e quest in modo del tutto autonomo. In poche parole il gdr occidentale per eccellenza.
1) And the winner is… HORIZON ZERO DAWN
Sicuramente uno dei migliori titoli in assoluto del 2017 ed una delle migliori esclusive per PS4. Stiamo parlando di Horizon Zero Dawn, action gdr firmato da Platinum Games che ci racconta la storia di Aloy, una forte e giovane ragazza che nel tempo ha imparato a sviluppare buone capacità di sopravvivenza in un mondo post-apocalittico dove macchine e natura si sono ribellate all'uomo.
Una realizzazione tecnica mostruosa, una longevità interessante, aumentata anche dall'espansione The Frozen Wilds che aumenta tutto, fanno di Horizon Zero Dawn un titolo da avere e consegnano alla storia Aloy, un nuovo personaggio in grado di poter dire la sua nell'Olimpo dei protagonisti da ricordare. Scrive il nostro Antonio Patti:
Horizon: Zero Dawn riesce nell'impresa di tenere l'interesse sempre alto, la varietà garantita – anche da ambientazioni non troppo uguali tra di loro – e sfide sempre all'altezza. L'assenza di caricamenti tra una zona e l'altra e i ritmi di gioco mai sotto il livello di guardia contribuiscono a rendere Horizon: Zero Dawn uno dei pochi titoli esclusivi degni di nota, longevi, gradevoli, tecnicamente impressionanti sotto tutti i punti di vista. Un nuovo standard di qualità per i titoli che seguiranno.
L'articolo I migliori Gdr/hack and slash del 2017 sembra essere il primo su IlVideogioco.com.