Continuano i nostri speciali sui Goty dell'anno appena trascorso. Questa volta parleremo dei migliori action/adventure del 2018.
La qualità è stata stratosferica con tantissimi giochi meritevoli di entrare in nomination. Molto probabile che diversi titoli ce li ritroveremo anche nella graduatoria finale per il Goty complessivo.
Nel frattempo, godetevi questa splendida cinquina. Prima di dimenticarlo: vi sorprenderà la mancanza di un titolo decisamente importante, ambientato nell'antica Grecia con sfumature gdr e che potenzialmente è entusiasmante. Non lo abbiamo potuto recensire e quindi – pur riconoscendone la bellezza – non ci sentiamo di inserirlo in questa cinquina. Lo troverete nell'editoriale realizzato dal nostro amico Massimo Reina sui suoi migliori 10 giochi del 2018. Basta ed avanza a nostro avviso. Ci spiace per questo "inconveniente" ma il publisher in questione non ha ci ha fatto pervenire la copia e neppure il codice. Ancora aspettiamo in stile Godot.
Vi lasciamo allo speciale. Buona lettura.
Quantic Dream ha sempre realizzato titoli destinati a far discutere. Da Heavy Rain a Beyond: Two Souls che hanno spaccato pubblico e critica. Non ha fatto accezione il più recente Detroit: Become Human. Anche questa esclusiva PS4, infatti, uscita a maggio, ha fatto parlare di sé.
Da un lato si è acclamato il lato tecnico con un aspetto grafico e sonoro a livello altissimo e dai toni cinematografici. Stesso dicasi per la trama in grado di appassionare grazie alla sua profondità ed alle sue innumerevoli sfumature.
Lo si è premiato soprattutto per questo. Massimo Reina ha scritto nella sua recensione per noi:
La difficile convivenza tra macchina e uomo, lo sviluppo di una coscienza artificiale, la "diversità" e le differenze sociali sono i punti cardine della storia raccontata nel nuovo progetto di Quantic Dream in un prodotto che strizza l'occhio a Asimov, Clarke e Dick, ma che al contempo presenta qualche spunto originale tale da non farlo scadere nel "già visto".
In molti, però, additano il gioco per i troppi QTE (Quick Time Event) che infarciscono il gameplay. Ma è nello stile di Quantic. Prendere o lasciare. E noi abbiamo, comunque, apprezzato.
L'anno passato agli archivi è stato importante anche per il ritorno di una serie storica: Tomb Raider. Il nuovo capitolo della saga, Shadow of the Tomb Raider ha chiuso, infatti, la nuova trilogia di Lara Croft (composta da Tomb Raider,, uscito nel 2013 e da Rise of the Tomb Raider, pubblicato nel 2016) consegnandoci un personaggio – già iconico – ancora più maturo.
Il titolo ha tutto quello che serve per entusiasmare i fan della serie e non solo. Ha un'ottima grafica, una buona giocabilità generale ed un'ambientazione affascinante. L'unica pecca è, probabilmente, la longevità visto che la modalità Storia può essere conclusa anche in meno di quindici ore.
Tuttavia stiamo parlando di un ottimo titolo, molto appetibile sotto tutti i punti di vista e che si sta arricchendo anche con i vari dlc. Ah, inoltre è anche divertente, quindi, fa appieno il suo dovere. Niente male per il gioco di una serie che va per i 22 anni.
Era uno dei giochi più attesi del 2018. E Spider-Man, esclusiva PS4, non ha mancato l'appuntamento. Anzi, ha fatto centro sotto tutti i punti di vista. Anche commerciale viste le numerose prime posizioni anche in Italia.
Il lavoro di Insomniac Games è ammirevole per qualità e quantità. Certo, alla lunga, magari, potrebbe il gameplay essere ripetitivo ma complessivamente, stiamo parlando di un capolavoro che ha mantenuto sostanzialmente le attese.
È un'avventura story-driven ma a mondo aperto, che strizza l'occhio a Batman Arkham di Rocksteady Studios.
Il gameplay si sviluppa anche in verticale ed è vincente grazie a tantissime cose da fare. Non ci si annoia (quasi) mai in questa New York riprodotta. Il punto debole è l'intelligenza artificiale di alcuni nemici che non è propriamente il massimo. Ed a questo si aggiunge anche una scarsa originalità. Rimane un titolo ben realizzato e parecchio divertente nonché molto bello da vedere e da interpretare grazie ad una storia raccontata molto bene ed a un personaggio fantastico ed affascinante. Sicuramente uno dei giochi più importanti del 2018.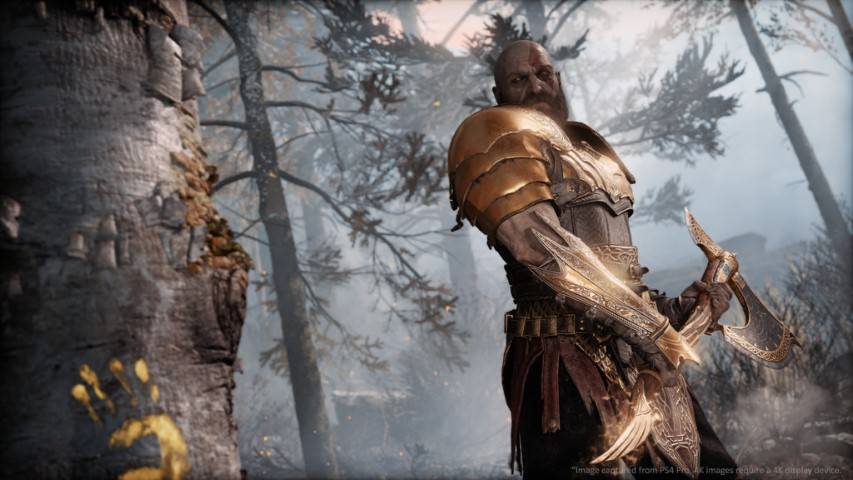 Il ritorno di Kratos era molto atteso e non solo dagli utenti PS4 che in effetti sono stati i soli a poter godere del gioco, esclusiva Sony. Il nuovo God of War è la maturazione, in tutti i sensi, della serie con un nuovo capitolo ricco di novità. In primis l'invecchiamento (o stagionatura) di uno dei personaggi più amati dell'Olimpo videoludico: Kratos, già Dio della Guerra. Bene, il nostro ora è diventato padre e crescere da soli un figlio non è per niente facile.
Oltre a questo, il setting è spostato dall'antica Grecia al freddo del Nord Europa. "Vittime" dell'ira funesta dell'iconico personaggio sono le divinità norrene.
C'è anche qualche sfumatura gdr che esalta non poco e che rende un po' più profondo il gameplay che, ovviamente, è incentrato sull'azione ma lo è anche una trama di livello superiore.
Le parole in sede di commento del nostro Antonio Patti che ha recensito il titolo chiudono questo nostro intervento sul gioco:
"God of War non inventa o rinnova assolutamente niente sul fronte giocoso: tutto quello che troviamo qui, si giocava già in Darksiders o nei primi Legend of Zelda. Ma quello che offre, lo offre in una maniera più unica che rara. Un bellissimo titolo da giocare tutto d'un fiato cercando di esplorarne ogni contenuto, ma è presto per decretarlo il migliore dell'anno e fazioso etichettarlo come il migliore fino ad oggi: quando c'è un solo candidato c'è una sola scelta e vincere così è fin troppo facile".
Titolo che è poi migliorato ulteriormente con la Photo Mode ed altre caratteristiche aggiunte con puntuali aggiornamenti.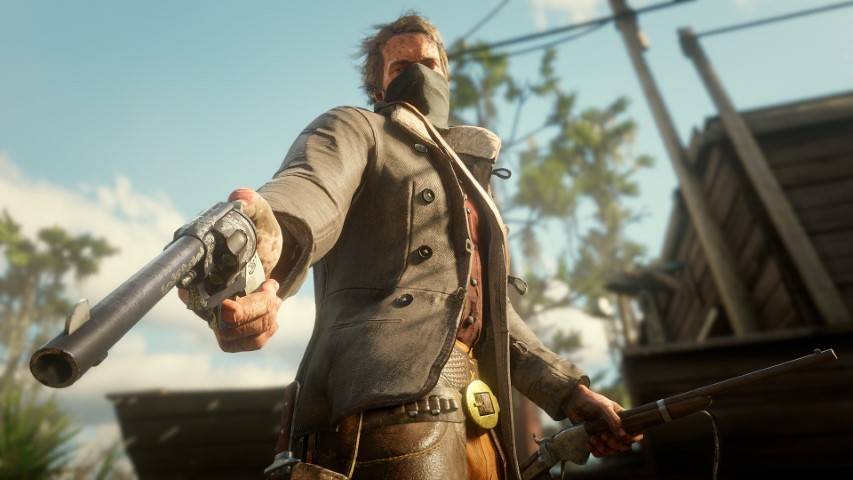 Il vecchio West è sempre stato foriero di grandi storie. L'ambientazione sconfinata in una natura selvaggia, le avventure in terre contese dove la legge del più forte è ancora lampante in un periodo di grandi innovazioni tecniche e la grande spaccatura tra la voglia di innovazione con il tradizionale hanno creato sempre contrasti molto affascinanti.
Red Dead Redemption 2 incarna i sogni degli amanti delle ambientazioni Western grazie ad un vero e proprio kolossal. Rockstar Games si è fatta aspettare prima di portare Red Dead Redempton 2 in pubblico. Ma al netto di difetti umani come alcuni glitch (anche assurdi), è un gioco che racconta non una grande storia ma tantissime grandi storie. E lo fa con dovizia di particolari, con sfumature narrative davvero interessanti.
Inoltre, al di là dei difetti (anche evidenti), presenta un mondo aperto (o open world se preferite) di eccezionale impatto, in grado di portare il giocatore in un'atmosfera molto bella e profonda. A tratti vivida vista la presenza di tantissimi dettagli (quelli che fanno la differenza tra il normale e l'eccelso). Red Dead Redemption 2 è un affresco di un'era che fu di altissimo livello. Da giocare e rigiocare grazie alle innumerevoli cose da fare, anche secondarie, e perché no, anche ricreative. Una battuta di caccia o una pesca, girovagando per location influenzate dagli effetti del Meteo che non sono meramente visivi ma effettivi.
Ed in più si è pure aggiunta la modalità online che rende il titolo rigiocabile all'infinito viste le sempre diverse attività in rete che affiancano un titolo mastodontico di per se per storia, ambientazione ed "estensione".
Red Dead Redemption 2 è uno dei titoli più importanti degli ultimi anni, non solo del 2018, degno erede del suo predecessore uscito ormai 9 anni fa.
Menzioni: a confermare la grandissima qualità di action/adventure, non possiamo non ricordare alcuni titoli che per qualche sfumatura non sono entrati in nomination ma che ugualmente – a seconda anche dei gusti personali – possono essere (e lo meritano) ricordati. Il 2018 è stato anche l'anno di State of Decay 2, del contestato Sea of Thieves, di Just Cause 4 e di Darksiders 3. Titoli di un certo peso specifico così come Fist of the North Star: Lost Paradise, il gioco su Ken il Guerriero realizzato dagli autori di Yakuza e che ha anche una inflessione gdr.
L'articolo I migliori Action/Adventure del 2018 proviene da IlVideogioco.com.