Il 2017 si è chiuso da tre giorni ed in attesa dei nostri GOTY, vi proponiamo una rapida carrellata di titoli made in Italy che vale la pena ricordare.
Anche l'anno appena passato ha fatto registrare l'uscita di ottimi giochi nuovi nonché l'arrivo su console delle versioni Pc di alcune uscite del 2016. Questi dati, certamente fanno crescere le speranze di vedere nostri prodotti invadere il mercato estero.
Eccoli in ordine sparso. La top 5 con il primo GOTY sarà pubblicata nei prossimi giorni e sarà dedicato proprio ai migliori giochi italiani.
Siete pronti per questo giro in ordine sparso? Buona lettura ricordandovi che sui titoli dei giochi menzionati (laddove disponibile) è inserito il link della recensione o dell'anteprima se si parla di titoli in accesso anticipato.
Cominciamo il nostro tour del 2017 italiano con un giro in aereo. Iron Wings di Naps Team si è fatto apprezzare su Steam. Si tratta di un gioco incentrato sui combattimenti aerei ambientato nella Seconda Guerra Mondiale. Gli sviluppatori messinesi hanno realizzato un prodotto godibile che offre una buona sfida ed è divertente.
È il risultato di uno sforzo finanziario senza grandi publisher alle spalle, una produzione nostrana del tutto indipendente e per questo ancora più impressionante. Graficamente ci è apparso solido e piacevolmente fluido. Il titolo si lascia giocare benissimo tramite controller (nel nostro caso di Xbox 360) e la sensazione è quella di trascorrere il tempo con una versione storica dei più blasonati Ace Combat. Tra le tante caratteristiche segnaliamo la possibilità di fare zoom con la visuale per focalizzare attenzione e fuoco delle mitragliatrici ci ha ricordato da vicino Ace Combat: Assault Horizon.
Iron Wings ha una discreta storia da raccontare, a tratti avvincente e non limita a gettarci sulle nuvole per abbattere tutto quello che ci capita a tiro. A volte dobbiamo fare lavoro di intelligence, altre volte invece di cacciare dobbiamo bombardare, per fare un esempio. Il titolo è uscito su Xbox One lo scorso 31 ottobre.
ZHEROS ED IL DLC FORGOTTEN LANDS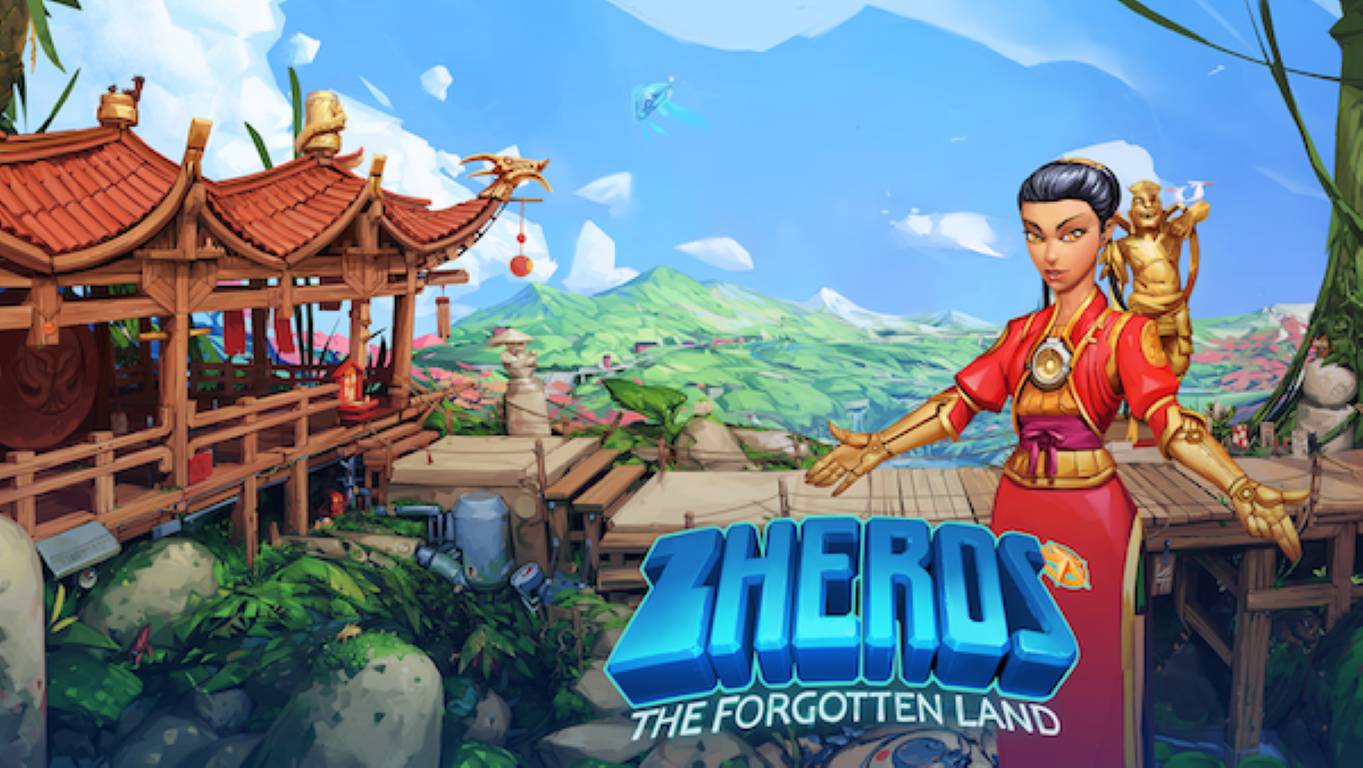 Restiamo in Sicilia per parlare di Zheros. Il gioco, uscito lo scorso anno su Pc a firma di Rimlight Studios è approdato su PS4 ad aprile assieme al dlc Forgotten Lands. Questo ha portato alcune novità al prodotto con un nuovo mondo da esplorare ed un nuovo personaggio (Thione) con relative mosse speciali in grado di far danni con le sue arti marziali.
La versione PS4 migliora quella vista su Pc l'anno precedente e rende più pulito e fluido il gameplay che nel frattempo è progredito anche su Windows. Ne esce fuori un titolo gradevole e sicuramente godibile dagli amanti dei giochi vecchia scuola col Dottor Vendetta, il cattivone di turno, tornato per fare ancora più male in un beat'em up in 2,5d gradevolissimo. Grazie a The Forgotten Lands, infatti, si ha la possibilità di giocare con un nuovo personaggio ed in altri 8 livelli che fanno aumentare la longevità (e rigiocabilità). Una run adesso è completabile anche in 12-13 ore. Da tenere d'occhio.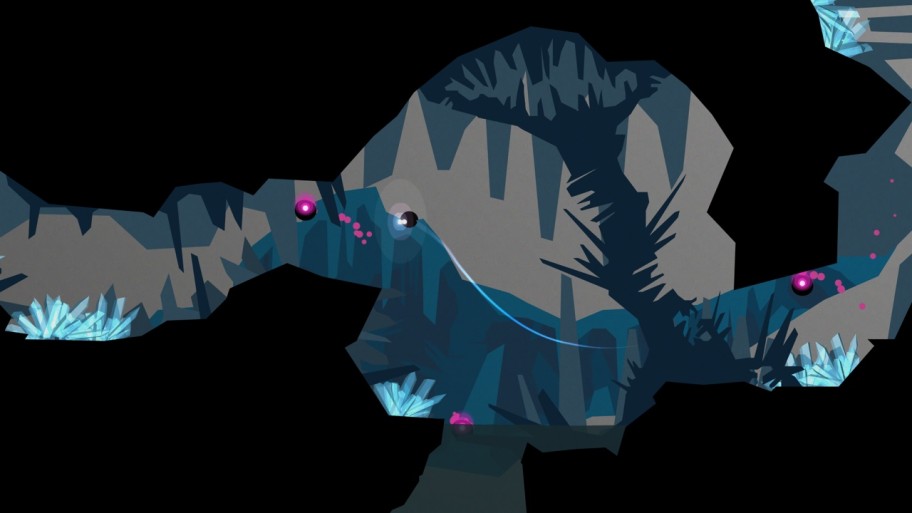 MixedBag ha fatto centro col suo misterioso forma.8. La software house torinese ha, infatti, realizzato un titolo in grado di stuzzicare la fantasia dei giocatori in tutto il mondo.
Dall'aspetto minimale che ci ricorda un po' le linee aggressive del classico Another World, ma non per questo meno affascinante di altri giochi, questo metroidvania fantascientifico si è affermato grazie ad un'ambientazione splendida e ad un gameplay che unisce al tempo stesso l'esplorazione alla riflessione ma anche all'uso della forza.
I giocatori devono guidare un drone alla ricerca di una fonte di energia indispensabile per la sopravvivenza del pianeta Terra. Il pianeta da esplorare è vastissimo e non è per niente tranquillo come sembra a prima vista.
Il tutto diventa inospitale ed aggressivo ed ogni contrasto può essere fatale per la nostra sonda che man mano andrà avanti potrà scoprire nuove vie, ma anche avere nuovi armamenti per avere ragione dei nemici.
Sicuramente interessante, il titolo è uscito su Pc, PS4 e Switch.
Milestone si conferma solida nella realizzazione di titoli motociclistici e con MotoGP 17 ha certamente soddisfatto buona parte degli amanti del motociclismo.
L'edizione di quest'anno dovrebbe essere l'ultima col motore proprietario che, seppur garantisca prestazioni discrete, frena la serie a livello visivo. Siamo piuttosto certi di questa affermazione perché MXGP3 uscito nello stesso periodo ha utilizzato l'Unreal Engine 4 che è muoverà Gravel, tra l'altro.
Le qualità di MotoGp 17 sono però altre: joypad alla mano il gioco si difende piuttosto bene grazie ad un sistema di controllo della moto, del peso del pilota e del mezzo sono estremamente rodati. Non si perde molto tempo prima di "domare" la cavalcatura a due ruote e sfrecciare in pista emulando i nostri campioni preferiti. Gara veloce, Campionato, Carriera pilota e Manager di scuderia, senza dimenticare l'ormai onnipresente modalità online chiudono il cerchio di un'offerta motoristica che fa felici tutti gli appassionati delle due ruote.
Quello che dispiace, però, è la mancanza di volontà di stupire: la sensazione è quella di rigiocare qualcosa che abbiamo già sperimentato (e spolpato a suo tempo) già dalla scorsa generazione. E qui ritorna il discorso fatto per il motore grafico. A parte questo, tuttavia, tra quantità di modalità di gioco e un gameplay che definire rodato e a prova di bomba è eufemistico, MotoGP 17 risulta essere il solito, imperdibile "must" per tutti gli appassionati.
Le avventure grafiche sono certamente uno dei generi più amati di sempre. I punta e clicca alla Monkey Island sono ancora in grado di attirare un certo numero di appassionati. Così ha fatto Chronicle of Innsmouth, titolo firmato da PsychoDev, una micro software house formata da due appassionati, Umberto Parisi ed Amedeo Vasaturo che si sono avvalsi della collaborazione di Ross Moffat che ha scritto ed adattato i dialoghi inglesi e fatto i test.
Il gioco, nato come un progetto amatoriale, ed a tratti ancora oggi si nota nonostante le numerose migliorie apportate, ci porta in una Inghilterra oscura ed al tempo stesso affascinante. Un ragazzo, appena diciottenne, si sta godendo il suo regalo per la maggiore età: un viaggio nell'entroterra inglese dove però sarà attratto da un mistero che ben presto si rivelerà scottante e pericolosissimo.
I sorrisi delle battute iniziali lasceranno spazio all'ansia ed a qualche fase action convulsa per tentare di salvare la pelle.
Chronicle of Innsmouth nasce dal connubio tra i racconti del maestro dell'horror Howard Phillips Lovecraft e lo stile delle avventure grafiche anni '90 della Lucas. Gradevole la pixel art che, appunto, ci riporta ai primi anni '90, anzi, a quelli di fine anni '80 ed un ottimo commento sonoro, il titolo si è fatto apprezzare anche per un buon mix tra ironia (alcune citazioni e situazioni sono riconducibili ad alcuni classici del passato, ndr) e trama.
Se siete appassionati di Motocross, il titolo sportivo di Milestone fa certamente al caso vostro. Grazie all'Unreal Engine 4, il gioco ufficiale del Mondiale delle due ruote scoperte, permette di affrontare la stagione 2016 in ogni sua sfaccettatura.
Anche qui non manca la possibilità di far carriera facendosi largo nelle gare di contorno e poi in campionati e stagioni intere.
Tecnicamente, infine, le prodezze permesse con l'Unreal Engine sono tante (effetti atmosferici, particellari, luci ed ombre davvero di rilievo, ndr) e sono tangibili grazie ad un gameplay interessante e scalabile adatto a tutte le esigenze: da chi inizia a chi ama una sfida più ardua. Da notare come ogni passaggio delle moto deformi il terreno e come questo poi si faccia sentire nel gameplay. Si può fare di più, certo, ma il nuovo inizio con questo blasonato engine sicuramente è positivo e fa ben sperare per il futuro.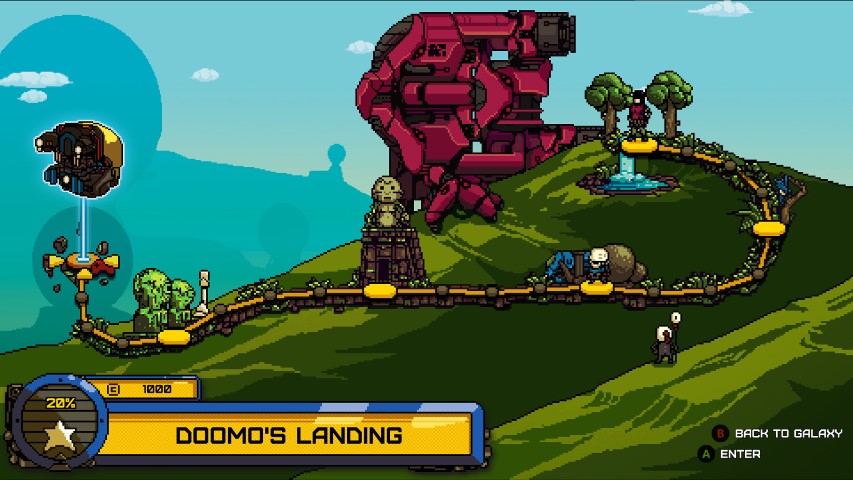 Gamera Interactive, guidata da Alberto Belli, ha sfornato nel 2017 l'interessante Unit 4. Un action platform vecchio stile ma con l'ambizione di potenziare tutti quelli che sono i canoni antichi del genere.
Unit 4 si contraddistingue per la presenza di quattro protagonisti, quattro eroi che possono agire da soli ma anche in combo. La natura stessa del gameplay lo imporrebbe in certi passaggi. Ogni personaggio ha infatti una caratteristica unica che gli permette di superare un determinato ostacolo o di eliminare un nemico. Caratterizzati da colori e stazze diverse, le loro capacità speciali possono essere comunque utilizzate in contemporanea grazie al multiplayer locale. I nostri moschettieri dello spazio hanno nomi non certo blasonati, trattasi di: Blue, Red, Yellow e Green.
Generalmente, questo platform offre una grafica in pixel art interessante e varia con buone animazioni mentre le musiche in chiptune sono orecchiabili e gradevoli. Il gameplay è bello tosto ed offre un interessante grado di sfida.
Maledettamente all'antica e forse per questo in alcuni punti davvero problematica ma offre tanti spunti visto che i quattro personaggi possono essere utilizzati in modo intelligente per riuscire a superare determinati punti. È anche vero che è possibile utilizzare un solo personaggio per chiudere l'avventura ma non tutta perché alcuni personaggi possono andare in zone impossibili da raggiungere. Chi vuole fare un bel salto indietro nel tempo è accontentato.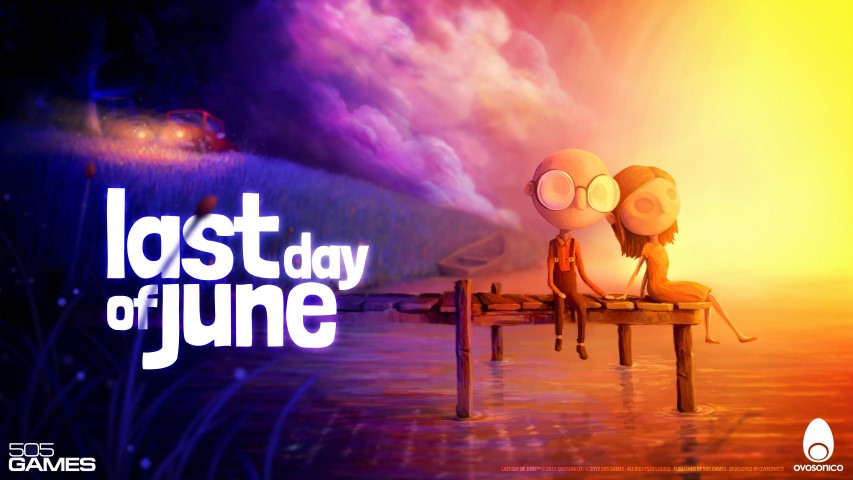 È probabilmente uno dei titoli italiani più attesi. Sviluppata da Ovo Sonico, team indie italiano guidato dall'eclettico ed esperto Massimo Guarini, e pubblicata da 505 Games, questa avventura punta fortemente sullo stile grafico e sonoro grazie ad una direzione artistica di livello eccelso e sulle emozioni dovute ad una storia toccante.
Non vi diremo nulla sulla trama ma accenniamo al film "Al di là dei Sogni" per darvi una traccia importante senza anticiparvi nulla. Il gioco, grazie ad un'ottima realizzazione tecnica, è commovente ed emozionante. Last day of June è una lettera d'amore digitale sotto forma di videogioco.
Altra avventura grafica punta e clicca che strizza l'occhio ai classici del passato, The Wardrobe porta la firma di C.I.N.I.C. Games. Skinny è il protagonista di questo gioco. È uno scheletro che è rimasto in vita per vegliare sull'amico che cinque anni prima era stato l'inconsapevole colpevole della sua dipartita. Colpa di un'allergia.
Da quel giorno, il protagonista ha deciso di vegliare sull'amico che si sentiva in colpa per l'accaduto. Ovviamente all'insaputa anche perché vedere uno scheletro che parla e cammina non sarebbe salutare per nessuno.
Ma ad un certo punto, la routine quotidiana viene stravolta dal trasloco della famiglia del suo amico. Proprio nel giorno in cui lui aveva deciso di palesarsi all'amico per non fargli più pesare l'accaduto.
Ne nasce una serie di puzzle e dialoghi divertenti. Una bella avventura grafica in grado di offrire una bella sfida. Tecnicamente valido, il titolo merita di essere ricordato.
ARENA AN AGE OF BARBARIANS STORY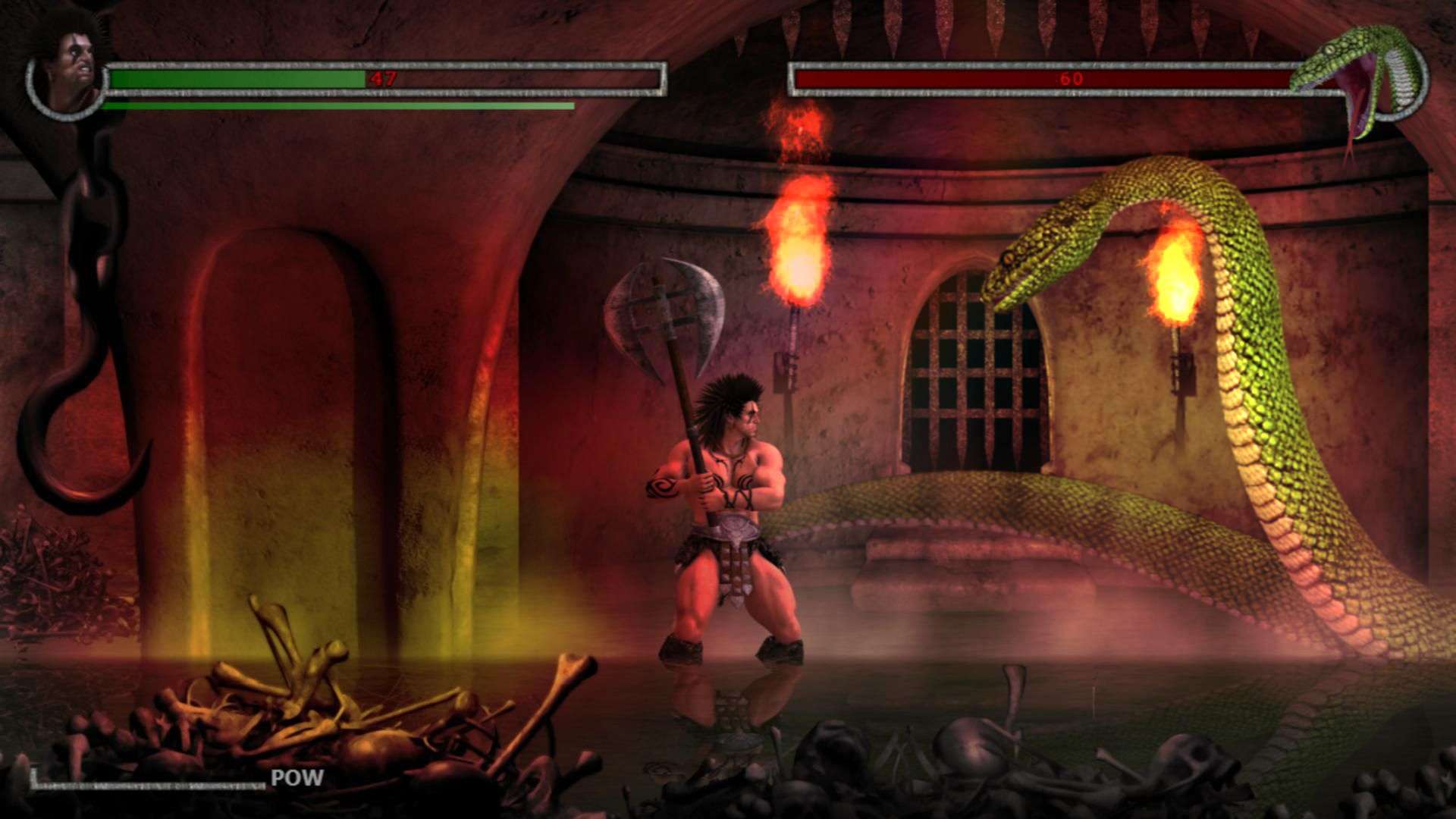 Ambientato in un misto fritto tra Conan il Barbaro, Rastan, Golden Axe e tutto quello che riguarda il truculento mondo dei barbari visti in salsa fantasy e portati in un calderone degno dei film di serie B che diventano cult, Arena An Age of Barbarians Story è il nuovo titolo firmato da Crian Soft. Non abbiamo avuto il tempo di recensirlo ma ne parliamo proprio qui approfittando dello speciale.
Il gioco propone una storia dalle tantissime sfaccettature con quattro personaggi giocabili (recentemente si è aggiunto il quinto disponibile tramite dlc, ndr) e diversi finali differenti. È un misto tra beat'em up, picchiaduro ed azione. Non possono mancare anche la sensualità, le nudità, il gore (ci sono squartamenti alla Mortal Kombat) e l'heavy metal della colonna sonora.
Dal punto di vista artistico, l'effetto anni '80 da cult movie è ben fatto ed è possibile, inoltre, accentuare il tutto applicando diversi filtri. Il grado di sfida è arduo visto che i nemici e le prove da affrontare sono davvero insidiosi. Se vi piacciono il trash ed un gameplay all'antica, certamente Arena An Age of Barbarians Story (che continua la tradizione della software house dopo Age of Barbarian Extended Cut che ha anche un'anima ruolistica) fa al caso vostro. Ad ogni modo è un buon titolo da consigliare a chi ama l'azione ed i beat'em up. Un titolo che complessivamente offre tanto gameplay, possibilità di essere rigiocato ed un buon livello tecnico anche se i comandi non sono troppo reattivi. Merita comunque un voto sicuramente positivo che indicheremo prossimamente perché vogliamo dedicare una recensione più accurata.
GIOCHI IN EARLY ACCESS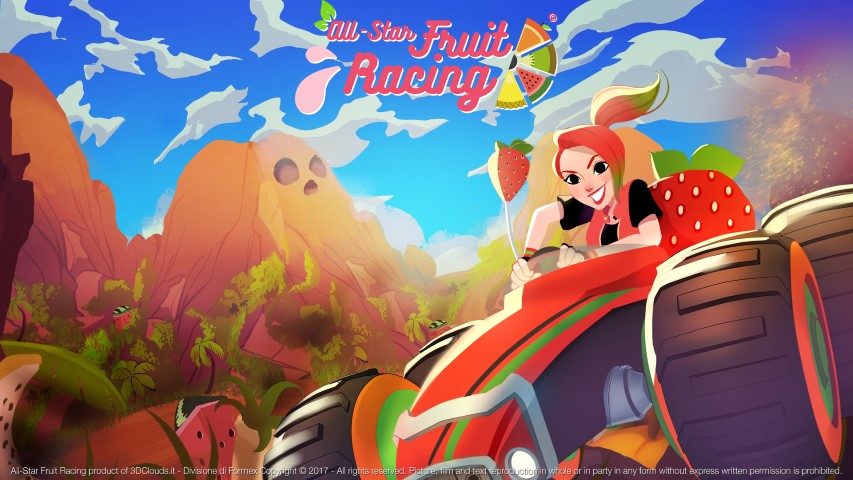 Un po' a sorpresa, a fine estate è stato annunciato e presentato All-Star Fruit Racing. Un titolo sui kart dall'ambientazione coloratissima e fruttata visto che i nostri piloti ed i go kart sono ispirati proprio alla frutta.
Una spremuta ben riuscita con un comparto tecnico di grande livello. Graficamente il gioco offre varietà e piste piene di dettagli e di passaggi notevoli. Buoni fin da ora gli effetti particellari con un gameplay discreto ma ancora da bilanciare sebbene con buone idee di base. Gli sviluppatori di 3DClouds hanno al momento svolto un lavoro mirabile anche dal punto di vista contenutistico senza dimenticare che chi ama la personalizzazione può sbizzarrirsi con la conquista di numerose parti per rendere il proprio mezzo unico. Ci sono ben 26.000 combinazioni. Sono presenti 22 piloti ed è supportato il multiplay in locale con schermo condiviso fino a quattro giocatori ed online fino ad otto appassionati.
Ci aspettiamo, in questo 2018, ulteriori novità. Magari non sarà la risposta definitiva a Mario Kart ma senza dubbio può esserne una validissima alternativa. Riaffermiamo il concetto che se ben sfruttato, il gioco potrebbe essere tra i protagonisti in assoluto di questo 2018 e non solo sul mercato italiano.
Sylphe Labs, già autrice di Occultus Cabala Mediterranea che l'anno scorso abbiamo anche recensito e menzionato, ha cambiato orizzonte. Non più la calda e misteriosa Palermo di inizio secolo scorso ma un freddo e meno esoterico futuro (magari prossimo) con Steel Alive.
Si tratta di un action in prima persona per visore Samsung Gear e destinato quindi ai dispositivi mobile che supportano questa periferica. Il risultato è incoraggiante sia a livello tecnico con luci ed ombre al proprio posto e con un buon dettaglio.
Una sfida interessante che già trasuda ottima qualità per essere un titolo mobile. Il gameplay appare già a buon punto con ambientazioni claustrofobiche che sembrano attingere (e gli sviluppatori lo hanno confermato in questa nostra intervista) a The Cube ed Alien. Vedremo se nel 2018 questo progetto, che dovrebbe essere episodico, decollerà definitivamente.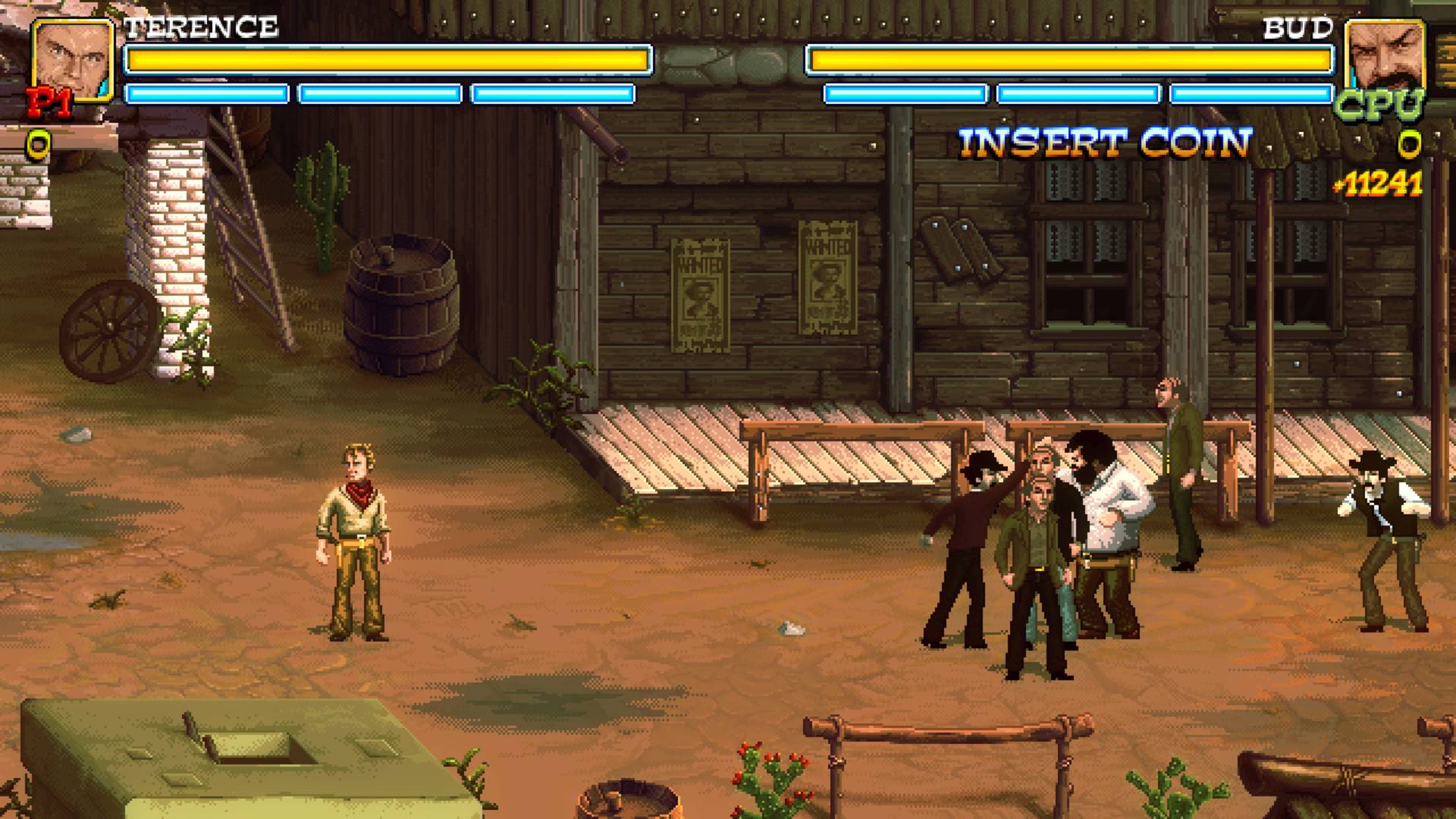 Trinity Team ha pubblicato su Steam poche settimane fa, a metà dicembre, la versione Early Access di Slaps and Beans. Si tratta di una versione molto simile a quella che dovrebbe essere quella finale in arrivo prossimamente su Steam.
Quello che abbiamo provato è un beat'em up a scorrimento vecchio stile che vede protagonisti Bud Spencer e Terence Hill in vari stage che ripercorrono alcune ambientazioni e scene dei loro (tanti) film. Il tutto intervallato da mini-games e sessioni di guida: poteva mancare la dune buggy con cappottina gialla? Tante citazioni, le canzoni degli Oliver Onions e Franco Micalizzi nonché una finissima e dettagliatissima grafica in pixel art da applausi.
Il tutto condito da un gameplay già maturo e ben bilanciato anche se nelle fasi di guida, ameno nel nostro provato, abbiamo avuto diverse difficoltà. Il titolo promette molto bene e può essere tra i protagonisti di questo 2018.
SEMPRE IN AUGE
Sempre in auge Assetto Corsa che quest'anno ha portato alcuni dlc di peso, uno dedicato al settantesimo anniversario della Ferrari ed un aggiornamento gratuito di fine anno che ha aggiunto sette vetture ed il tracciato di Laguna Seca facendo lievitare ulteriormente i numeri sui contenuti. Ad oggi il titolo di Kunos Simulazioni include 177 vetture (suddivise in 20 classi e generi), 19 circuiti in 35 configurazioni, una carriera offline, campionati personalizzati, esperienza multiplayer e supporto alle modd.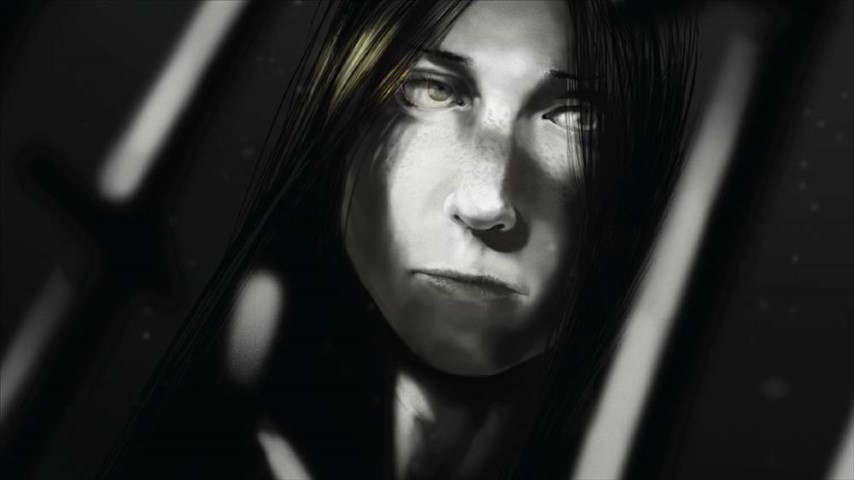 Non poteva mancare una menzione per The Town of Light che quest'anno, dopo il debutto su Pc dello scorso anno, è approdato in estate su PS4 ed Xbox One. L'avventura in prima persona che racconta le vicissitudini della giovane Reneé, una giovane affetta da disturbi mentali, porta alla luce anche gli orrori di chi in passato e prima della chiusura dei manicomi, era costretto a vivere in queste strutture.
Un tema importante ma anche un incoraggiamento. Vale la pena ricordare come il team ed il publisher per l'edizione console Wired Productions abbiano lanciato un'iniziativa benefica intitolata "You not are alone" (Non sei solo) che fruttato 10.000 dollari donati a Take This.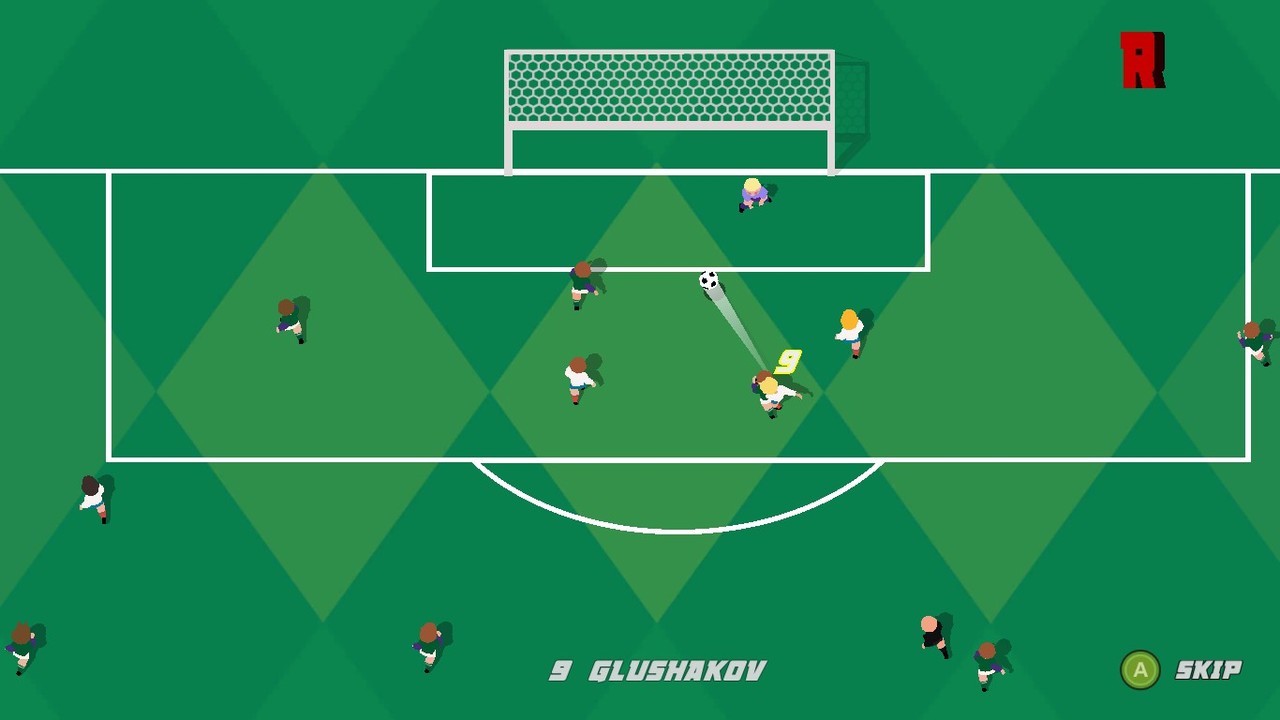 Super Arcade Football. Il gioco calcistico indie di OutOfTheBit è sempre in fase di sviluppo e con tanti aggiustamenti. Allo stato attuale il gameplay è divertentissimo (complice anche la possibilità di modificare alcune regole) ma l'intelligenza artificiale è da rivedere soprattutto nei portieri troppo facili da battere dalla distanza ed anche nelle marcature da rivedere.
DA PROVARE
Riot – Civil Unreast. Purtroppo non abbiamo avuto tempo di provare questo titolo uscito in early access lo scorso 6 dicembre. Colpa nostra ma presto lo faremo. C'è stato un gran parlare di questo titolo strategico in tempo reale con tanta azione a condire il gameplay che punta a ricreare alcuni disordini che hanno infarcito la cronaca (anche nera, purtroppo) nel corso di questi anni. Il titolo sviluppato da Leonard Menchiari ed IV Productions edito da Merge Games ci offre 16 livelli da affrontare sia come riottosi, sia come poliziotti, con molteplici opzioni sia per il single player che per il multiplayer.
Sine Requie – Snake Eyes. Unreal Vision, il team di sviluppo che sta portando avanti questo progetto non è riuscito nell'impresa di raccogliere i fondi necessari su Kickstarter. La campagna poco fortunata non è andata a buon fine. Tuttavia, a quanto, pare, i lavori su questo gdr basato sul quasi omonimo gioco cartaceo di Leonardo Moretti e Matteo Cortini, distribuito da Asmodee Italia, continua. Per quel poco che si è visto, c'è un bel lavoro artistico dietro ed un'ambientazione, con setting in Italia nel corso della Seconda Guerra Mondiale, interessante.
L'articolo I giochi italiani del 2017 da ricordare sembra essere il primo su IlVideogioco.com.