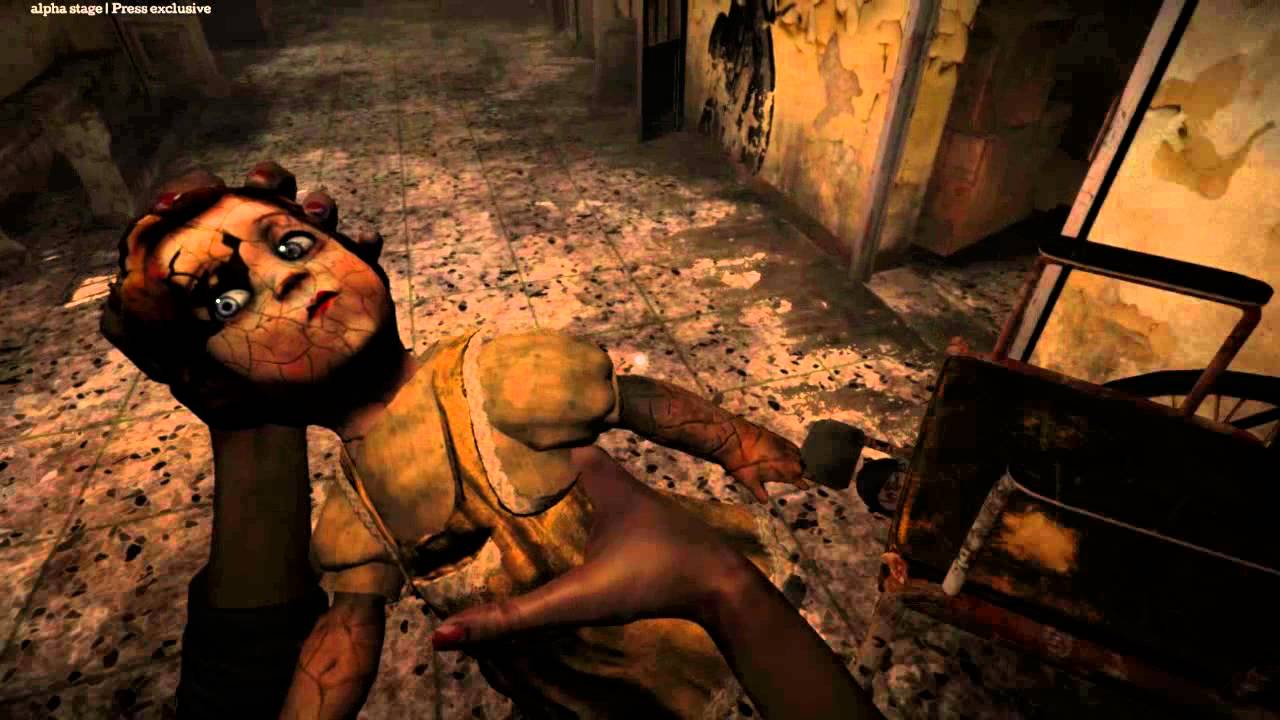 Il 2016 si sta chiudendo ed in attesa dei nostri GOTY che divulgheremo nei prossimi giorni, facciamo un piccolo riepilogo dell'anno dal punto di vista dei giochi made in Italy.
Questi 12 mesi sono letteralmente volati con tanti giochi interessanti, alcune delusioni e molte sorprese. Anche gli sviluppatori italiani si sono dati un grosso da fare sfornando titoli anche con poche risorse ma comunque sempre in quantità e qualità maggiore rispetto al recente passato. E questo nostro breve speciale racchiude quelli da ricordare.
Eccoli, in ordine sparso, perché – ripetiamo – la nostra classifica dei migliori, la daremo nei prossimi giorni. In questa nostra carrellata sono presenti anche titoli visti in fase di Early Access attualmente ancora in fase Beta e quindi non recensiti. Inutile dire che il cuore pulsante delle produzioni italiane sia indie. Tante piccole software house si sono messe in luce.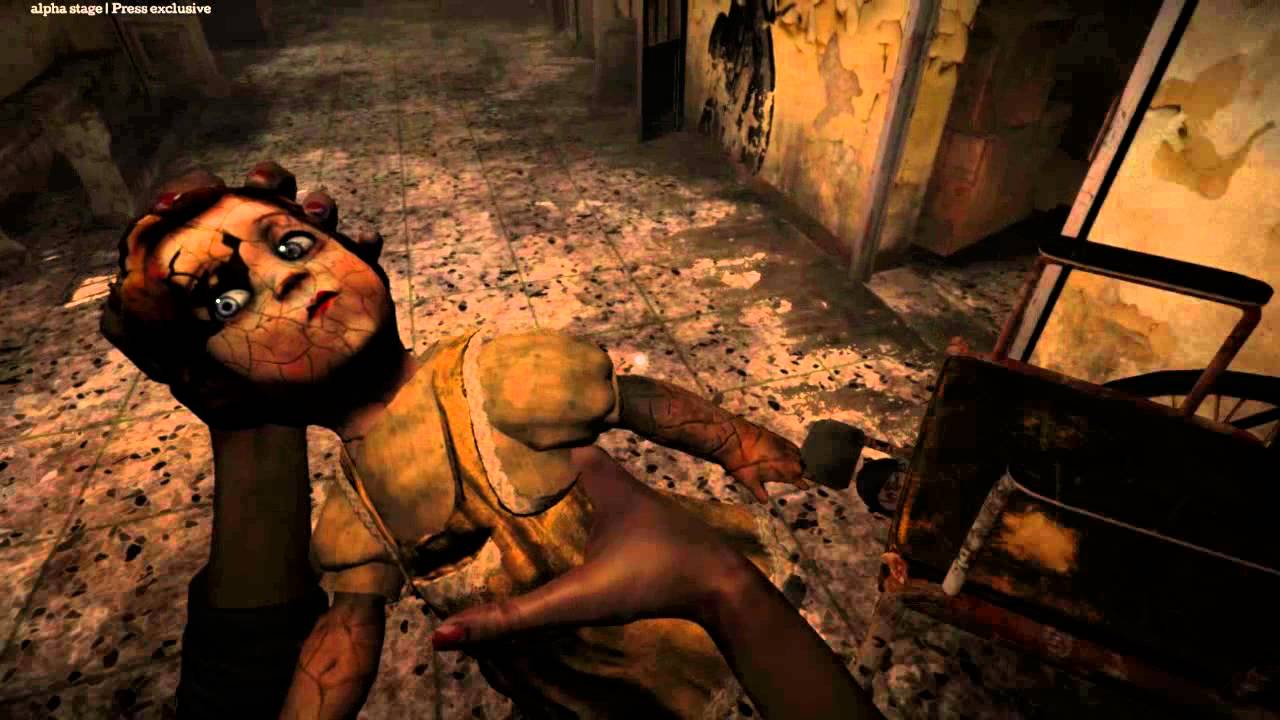 Tra i titoli prettamente indie (lo sono quasi tutti), è impossibile non citare The Town of Light, particolare avventura grafica in prima persona ambientata in un ex manicomio di Volterra firmato da LKA.it. Si tratta di un titolo che racconta argomenti delicati quali i trattamenti dei malati di mente in epoca fascista. La buonissima realizzazione tecnica ed i vari flashback ci fanno riflettere ed il nostro voto (piuttosto alto) ci è sembrato meritatissimo per come il gioco abbia saputo trattare l'argomento (in modo elegante) grazie ad una ottima narrativa unita da mani sapienti al gameplay.
Le avventure grafiche punta e clicca sono per i giocatori di vecchia data un toccasana. In attesa di "nuovo Monkey Island", questo 2016 va ricordato per alcuni giochi interessanti e tra questi spunta Occultus: Cabala Mediterranea, firmata dai palermitani di Sylphe labs.
Il gioco, un'avventura punta e clicca in "prima persona" ci porta all'inizio del '900 in una Palermo reinventata dove il protagonista, sulle tracce del proprio nonno (un antiquario della città) che viene rapito in modo piuttosto strano e rocambolesco.
Tanti enigmi interessanti, location ben disegnate ed evocative (soprattutto per chi è palermitano) nonché ed una storia investigativa articolata, Occultus ci fa fare un viaggio in una Palermo immaginata che comunque fu uno dei crocevia culturali più importanti d'Europa fino a poco meno di 100 anni fa. Il tutto condito da una direzione artistica davvero niente male. Da provare. Il titolo è uscito di recente anche su Zodiac e gode di una edizione internazionale curata da Microids.
Tra i giochi più "eterei" in assoluto di questo 2016 figura senza dubbio Lantern. Titolo sviluppato da Storm in a Teacup, team già famoso per aver realizzato nel recente passato N.E.R.O.
E' un'avventura da colorare: si controlla (appunto) una lanterna attraverso le quattro stagioni di altrettanti grandi mondi ambientati nel Giappone antico. Una lanterna di luce che dà e porta la vita all'area circostante. Non c'è una vera e propria sfida in Lantern ma è un viaggio calmo, riflessivo attraverso paesaggi splendidi sia pure a "bassa densità di poligoni" dove il tocco artistico è davvero elevato.
Il nostro viaggio porta luce e vita e sbloccando via via aree sempre più grandi si porterà la speranza in queste suggestive località del Sol Levante. Un viaggio introspettivo che ci induce a riflettere.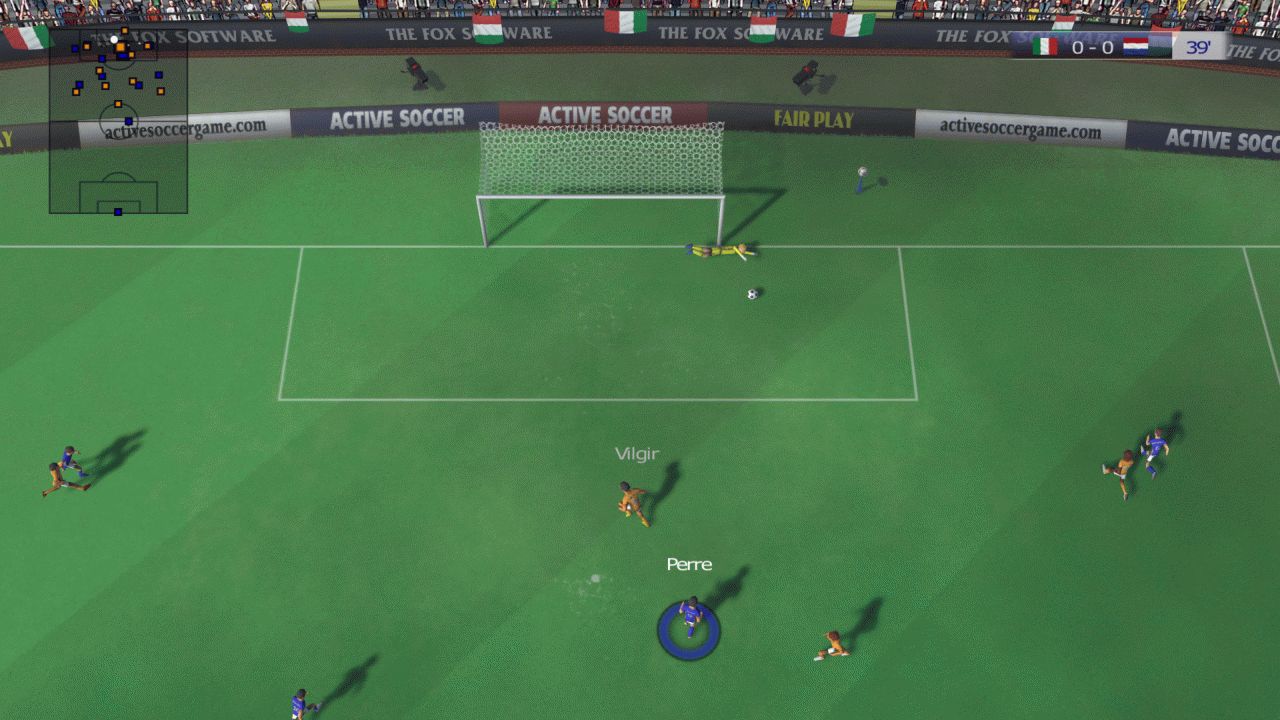 Poteva mancare il pallone in questo 2016 made in Italy? No di certo. Gianluca Troiano ha così sfornato Active Soccer 2DX in un anno dove il revival di Kick Off di Dino Dini è stato ufficialmente riconosciuto come tra i giochi peggiori di quest'anno.
Active Soccer 2DX, invece, è un titolo molto valido. Non stiamo parlando di un gioco paragonabile minimamente a Fifa o a PES e questo è ovvio, ma di un "terzo incomodo" soprattutto su console Xbox One, PlayStation 4 ed Xbox One sicuramente da tenere in considerazione.
Si tratta di un mix molto ben fatto tra Kick Off 2 e Sensible World of Soccer con presenza di un database di squadre da scegliere molto grande, tante modalità da fare, multiplayer su PS4, modalità Carriera (ci dicono infinita su PS4) ed un supporto sempre costante, senza dimenticare un gameplay "all'antica" in grado di coniugare velocità, varietà e tanto divertimento.
Assetto Corsa è sicuramente uno dei giochi made in Italy più conosciuti ed apprezzati in tutto il mondo. Dopo l'esordio su Pc l'anno scorso (2015), è giunta l'edizione per console, ovviamente firmata da Kunos Simulazioni. Nondimeno, e non contenti, gli sviluppatori romani hanno anche realizzato un trittico di dlc dedicati alla Porsche. Praticamente delle esclusive guidabili e giocabili solo su Assetto Corsa visto gli accordi tra Kunos e la casa automobilistica di Stoccarda.
Oltre ad essere molto bello, lungo e vario, gli sviluppatori supportano sempre in continuazione il loro gioiello pubblicando anche contenuti che ne aumentano la longevità. Il 2017 è alle porte e sicuramente ci saranno ulteriori novità.
Dalle corse su strada a quelle futuristiche, il Made in Italy passa anche da qui. 34BigThings ha uscito fuori dal cilindro Redout, un racing futuristico alla WipeOut per intenderci dove – complice anche una interessante modalità Carriera – è possibile sfrecciare su diverse classi di navicelle (migliorabili ed aggiornabili) a levitazione magnetica capaci di andare senza problemi ad oltre 800 km all'ora in circuiti avveniristici che mostrano il decadimento della Terra nel ventiseiesimo secolo ma anche in altre ambientazioni, da quelle ghiacciate a quelle desertiche de Il Cario.
Di recente è stato anche aggiornato con una nuova ambientazione ad Europa (uno dei satelliti di Giove) che ha aggiunto 5 nuovi circuiti ed altri eventi che fanno aumentare il numero delle gare da svolgere nella Carriera. Ovviamente c'è anche il supporto per la Realtà Virtuale.
Torniamo a parlare di avventure grafiche punta e clicca, un genere che assieme a quello delle corse sembra essere particolarmente caro agli autori italiani. Nelle settimane scorse abbiamo parlato di Little Briar Rose che è senza dubbio un gioco da ricordare.
I motivi? Elf Games Works e Mangatar hanno saputo realizzare una piccola perla dal punto di vista artistico con una grafica ispirata alle vetrate davvero di altissima fattura per una rivisitazione della favola dei fratelli Grimm, La Bella Addormentata nel Bosco che vede protagonisti tanti principi (non necessariamente azzurri). Una versione molto gradevole di questa fiaba godibile sia su iOS ed Android che su Pc e Mac. E dire che tutto nacque da una Jam ed è stato portato avanti da due sole persone.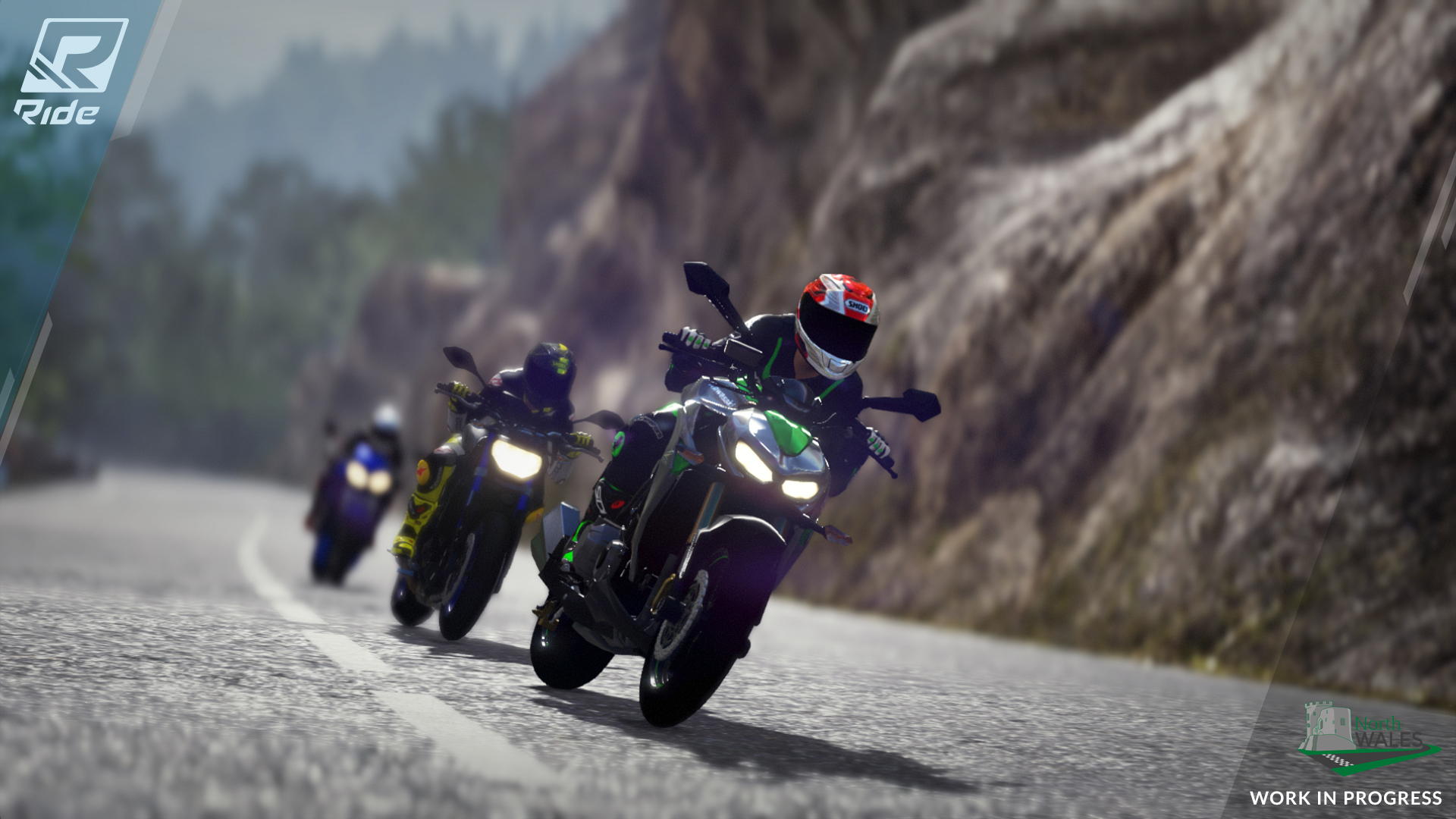 Milestone ha realizzato diversi titoli motoristici interessanti. In autunno è arrivato anche RIDE 2, sequel di quel RIDE che voleva essere il Gran Turismo per le due ruote. Una maggiore cura a livello tecnico con una fisica migliorata e molti dettagli suggestivi nelle varie location (30 in totale) e nella riproduzione di oltre 200 motociclette, Carriera e tante competizioni fanno la fortuna del titolo della software house milanese. Per gli amanti delle due ruote è senza dubbio in titolo da provare.
Rimaniamo su strada ma per un'avventura "on the road" molto particolare. Santa Ragione ha pubblicato su Steam nella seconda decade di settembre Wheels of Aurelia. Si tratta di un titolo automobilistico che racconta tante storie attraverso la guida e le relative scelte nei dialoghi.
Il gioco ci offre uno spaccato dell'Italia degli Anni '70 col nostro Paese preso dai tumulti degli Anni di Piombo. Lella, la protagonista di Wheels of Aurelia vuole scappare via e lo fa con una sua amica conosciuta la sera prima in una discoteca. La nostra eroina attraversa la Aurelia e farà diversi incontri con dialoghi che spaziano dal calcio, alla formula 1 ma che ci racconta del rapimento Moro e di alcuni temi importanti quali l'aborto e molto altro". Sicuramente da provare. Il gioco è arrivato di recente anche su Xbox One dopo il suo debutto su Steam e PS Store.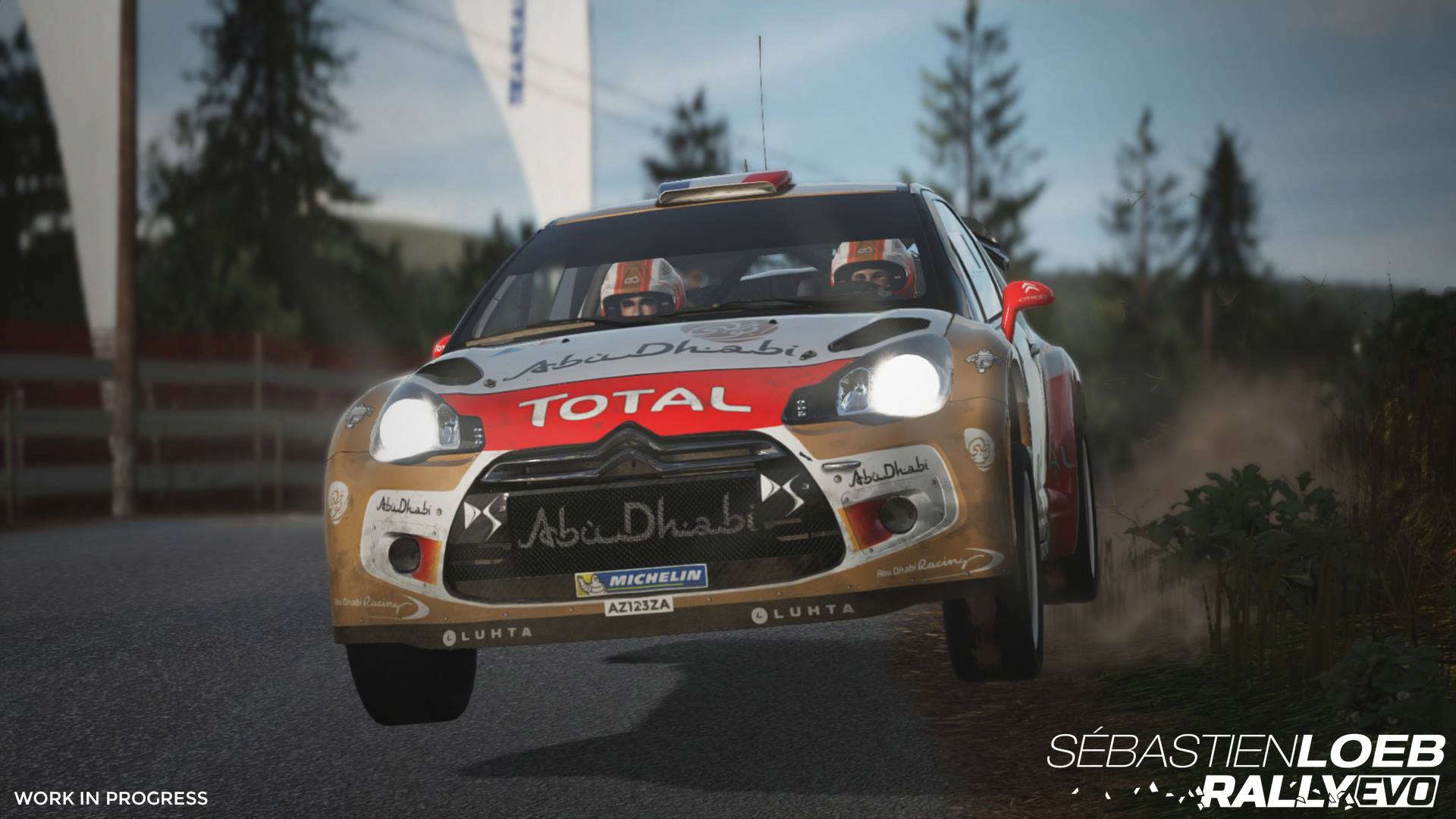 Milestone ha diffuso una sua nuova IP quest'anno. Un gioco dedicato ad un mito vivente dell'automobilismo: Sebastien Loeb Rally Evo che permette di ripercorrere alcune tappe fondamentali della carriera del 9 volte campione del mondo di rally, il re degli sterrati.
Fiore all'occhiello è la modalità Carriera che offre decine e decine di eventi e di ore di gameply con quasi 60 vetture di 16 costruttori diversi, 300 km di piste da guidare che riproducono 8 rally, 64 prove speciali e 5 circuiti di RallyCross.
DOOM AND DESTINY ADVANCED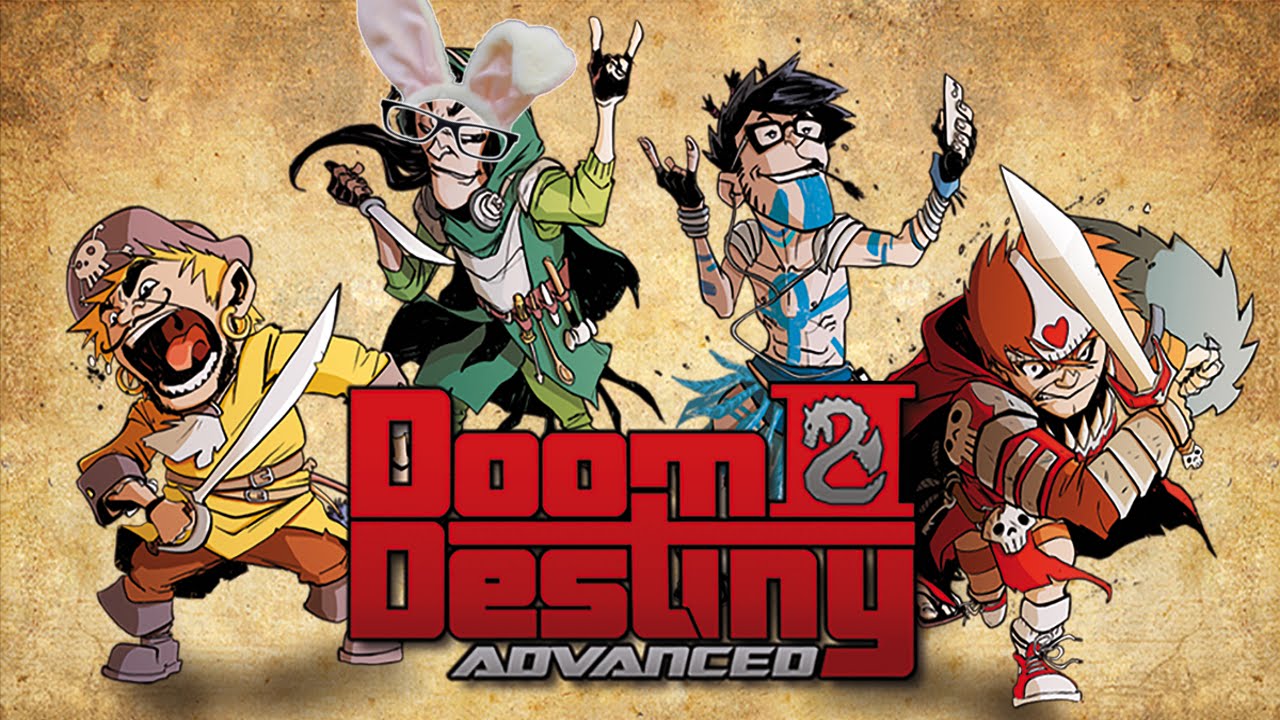 Non lo abbiamo ancora recensito, facciamo ammenda, ma dovremmo provvedere in tempi relativamente brevi, non possiamo dimenticare Doom and Destiny Advanced, il sequel di quel Doom an Destiny capace di dissacrare in modo umoristico il mondo dei gdr con molta efficacia.
Abbiamo lungamente provato la versione Early Access a febbraio e ci è sembrato un titolo valido: sulla falsa riga degli omaggi alla Zelda ed alla Final Fantasy con un ottimo gameplay e buonissime battute. Senza dimenticare la vastissima mappa da esplorare ed altro.
GIOCHI IN EARLY ACCESS
Parliamo rapidamente di due giochi usciti in Early Access e quindi già in buona fase di sviluppo. Sono entrambi molto promettenti: RaceCraft e Super Arcade Football. Ma non dimentichiamo Super Cane Magic Zero (altro gdr alla "Zelda" dai toni dissacranti che si avvale della collaborazione del famoso SIO) che è in accesso anticipato dal 2015 e che è sempre in costante aggiornamento.
E' arrivato a marzo scorso in Early Access e da allora è stato aggiornato diverse volte con l'aggiunta di alcuni contenuti. A tal proposito, siamo ancora lontani dalla presenza dei contenuti previsti ma gli ultimi aggiornamenti fanno ben sperare per una probabilissima uscita della versione "finale" per l'anno che sta per arrivare.
Racecraft è un titolo di corse automobilistiche firmato da Vae Victis Games che ha come sua grande caratteristica la possibilità di realizzare in modo procedurale diversi tracciati ed ovviamente salvarli. Questo grazie al CAMILLA che permette vari calcoli in 3d capaci di diversificare le piste a seconda di alcuni semplici parametri. Il gioco avrà una modalità Carriera, una Campionato e molto alto altro. Lo abbiamo provato ad aprile e nonostante alcune mancanze ci è sembrato davvero promettente con il CAMILLA che ci ha ricordato il RECS ossia l'editor di Lotus Esprit III, famosissimo titolo che chiuse la trilogia della serie racing di Magnetic Fields per Pc Ms-DOS ed Amiga. La differenza è che qui i calcoli sono infinitamente più pesanti.
E' un gioco di calcio prettamente arcade. Non ha il fuorigioco ed anzi possono essere implementate ulteriori regole che evitino all'arbitro di fischiare falli e così via. Super Arcade Football ha tra le sue caratteristiche un gameplay estremamente elementare ma non per questo poco profondo che rievoca la velocità dei titoli su home computer degli anni '90 ma amplia il tutto grazie alla possibilità di effettuare tiri ad effetto particolarissimi capaci di ingannare anche i portieri più forti. Man mano che il titolo si è evoluto, abbiamo notato diverse limature nel gameplay e nei contenuti.
C'è anche il calcio a 5 e le vie della rete sono diventate ancora più varie e spettacolari. Il tutto condito da una visuale dall'alto che amplifica la sensazione "Retro". In definitiva promette molto bene.
PROGETTI SU KICKSTARTER
Anche Kickstater ha avuto alcune note tricolori. Una così nera da ricordare comunque: Genomia che equivale a scrivere come colossale flop sulla nota piattaforma crowdfunding. Cercavano 150.000 euro, ne hanno raccolti appena 4.742 euro. Visto quello che è trapelato… beh, sarebbero bastati ed avanzati.
Andiamo a progetti più seri: Xydonia e Slaps & Beans.
XYDONIA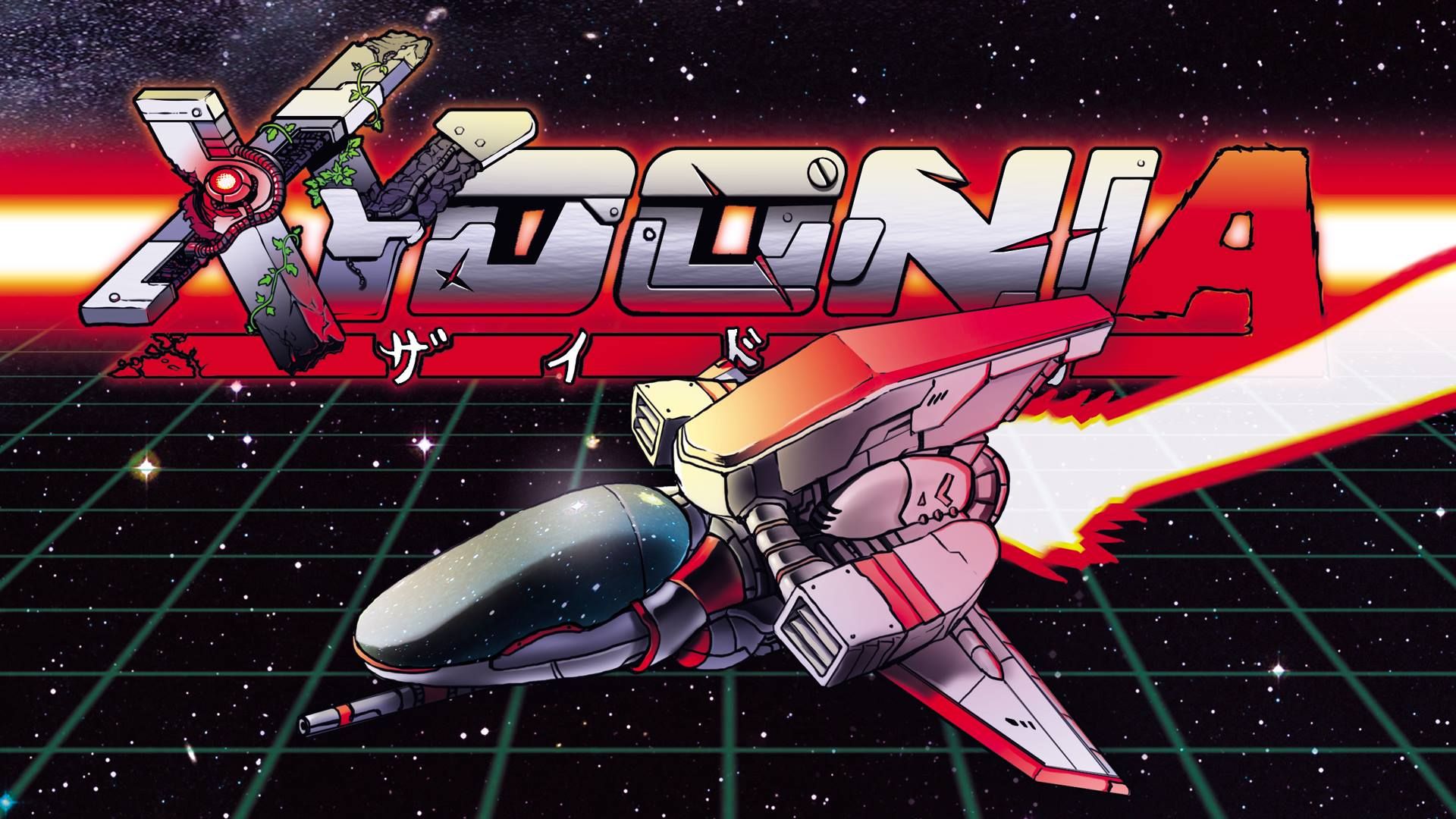 Titolo in fase di sviluppo da Breaking Bytes. Si tratta di uno shoot'em up a scorrimento vecchissimo stile. Ha raccolto più di 25.000 euro a fronte dei 20.000 richiesti. Qui la nostra intervista agli sviluppatori. Il team è formato da Dario Fantini, Walter Samperi e Luca Della Regina, che punta moltissimo su un gioco vecchio stile che però vuole anche affacciarsi alle nuove generazioni.
SLAPS AND BEANS
Slaps and Beans è il gioco ufficiale dedicato a Bud Spencer e Terence Hill capace di raccogliere su Kickstarter oltre 215.000 dollari. Il gioco sarà un beat'em up con diversi mini-giochi che riprenderà le ambientazioni dei vari film in cui la coppia di attori italiana ha costruito la sua celebrità in tutto il mondo. Trinity Team ha anche annunciato la volontà di fare l'impossibile per far uscire il gioco anche su console.
Di sicuro, oltre alla interessante grafica in Pixel Art avrà anche le canzoni originali degli Oliver Onions che spesso accompagnavano in modo memorabile le scene delle loro pellicole. Slaps and Beans, lo ricordiamo, è "figlio" della demo pubblicata nel 2015 intitolata Schiaffi e Fagioli.
Nel 2017 dovremmo saperne comunque molto, ma molto di più.
L'articolo I giochi italiani da ricordare nel 2016 sembra essere il primo su IlVideogioco.com.