Il Made in Italy dei videogiochi probabilmente non fatturerà (ancora) tantissimo rispetto ad altri settori più "blasonati" o con più storia del nostro Paese. O non sarà ancora al top in Europa dove Regno Unito, Francia, Polonia, Germania ed altri ci superano, ma sta producendo sempre con più frequenza titoli interessanti, anche di buona ed ottima fattura. Non solo buone idee solo abbozzate ma giochi di livello anche internazionale.
Sono lontani, infatti, i tempi in cui Simulmondo, Genias ed Idea Software, rappresentavano tra fine anni Ottanta ed inizio anni Novanta la summa dell'industria del Belpaese. Tre software house che tenevano alta la bandiera.  Negli ultimi anni, infatti, si è assistita ad una crescita degli ambienti dei "developers". Questo grazie anche a costanti e sempre più importanti eventi che sono anche un momento di confronto e di crescita. Insomma, è un bel momento per gli studi e gli sviluppatori italiani.
I team italiani sono cresciuti di numero: attualmente operano oltre 125 studi di sviluppo che offrono lavoro a più di 1.100 persone. Più dettagli li trovate a questo link. Ma in sostanza si producono giochi sempre più belli e con maggior frequenza.
In questo nostro speciale dedicato al Made in Italy raccogliamo alcuni giochi che sono usciti di recente (anche nel 2018) o che devono essere ancora pubblicati. Tra i primi, il recentissimo Assetto Corsa Competizione è senza dubbio uno dei prodotti di maggior risalto a livello globale. Tra i giochi in arrivo, invece, segnaliamo subito Baldo di Naps Team che in questo periodo ha fatto letteralmente faville sui social e che arriverà su Pc e console in data ancora da stabilire.
Indicheremo i titoli da noi recensiti ed annunciati dalle software house italiane, spesso e volentieri indie sperando di far risaltare l'ingegno e la maestria che stanno cominciando, finalmente, ad ottenere consensi anche fuori dalla Penisola.
Siete pronti per la carrellata sui prodotti Made in Italy? Buona lettura.
I GIOCHI PUBBLICATI IN QUESTO 2019
A lui va la "pole positition". Non potevamo non aprire con Assetto Corsa Competizione, ultima fatica di Kunos Simulazioni. La software house capitolina ha realizzato sotto il marchio 505 Games quello che è l'evoluzione di Assetto Corsa. Si tratta anche del videogioco che ha la licenza del prestigioso Blancpain GT Series. Meteo dinamico (con enormi conseguenze sul gameplay "in corsa"), livello simulativo che ridefinisce lo standard e tanta passione caratterizzano questo titolo. Ma oltre alla semplice e smisurata passione c'è senza dubbio molto talento disciplinato dalla dedizione.
Lo abbiamo premiato con un 9,5 ma se ci fossero state più vetture ed una carriera non slegata al marchio Blancpain GT Series e più simile a Gran Turismo, avremmo probabilmente dato il primo dieci e lode della nostra storia quasi decennale. Il gioco è come sempre in evoluzione ma il mix tra tecnica, realismo e beltà tecnica è impressionante e può solo migliorare. Uno di quei titoli Made in Italy che il mondo ci invidia.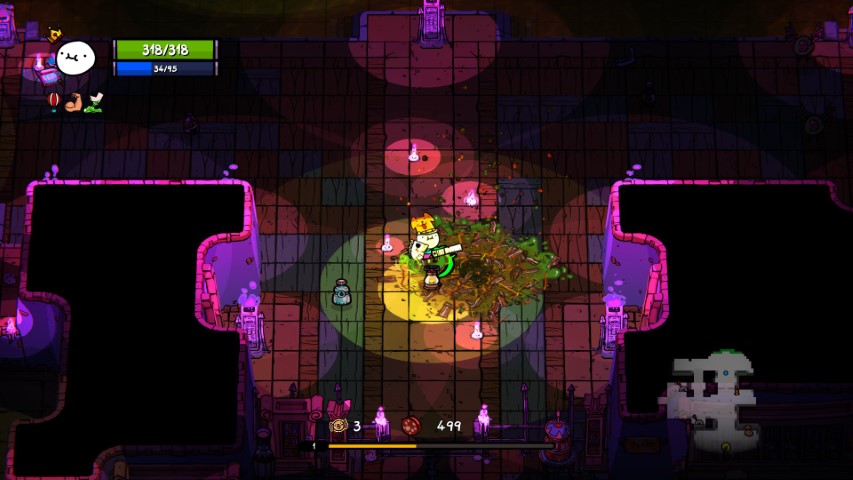 Dopo alcuni anni di attesa, Super Cane Magic Zero ha fatto il suo esordio qualche settimana fa in versione "definitiva". Caratterizzato dall'aspetto grafico realizzato dal fumettista e youtuber Simone Albrigi in arte SIO e da un ottimo lavoro da parte di Studio Evil, questo action RPG è insospettabilmente profondo. Scanzonato e ricco di nonsense, Super Cane Magic Zero si lascia giocare con spensieratezza ed è in grado di offrire ore ed ore di divertimento. Parecchie ore.
La storia è ricchissima, il gioco offre tanta varietà ed oggettivamente fa bene moltissime cose. Inoltre la modalità PvP ne aumenta la longevità. E siamo sicuri che le novità non sono ancora finite.
Milestone punta forte, ovviamente, sulla serie MotoGp, fiore all'occhiello della software house milanese. MotoGp 19, il nuovo capitolo della serie dedicata al tanto amato motomondiale, non fa grossissimi passi in avanti ma riesce comunque ad offrire delle novità interessanti. Una di queste è la nuova intelligenza artificiale A.N.N.A., basata su reti neurali, realizzata da Orobix. A.N.N.A., fa in modo che i piloti gestiti dalla CPU non siano regolamentati da una serie di parametri predefiniti. Gli altri centauri sviluppano le loro abilità gara dopo gara imparando anche ad agire più rapidamente e più efficacemente.
Per il resto, i tanti contenuti ed il buon aspetto fanno il resto.
Gli shoot'em up sono tra i generi che hanno fatto la storia dei videogiochi. Fantastico Studio ha ripreso questo filone per offrirci Black Paradox, uno sparatutto a scorrimento orizzontale dove lo stile grafico e le tante citazioni la fanno da padrona. Una navetta che sembra la DeLorean de Ritorno al Futuro, una veste grafica al neon ed in pixel art, armi futuristiche ed aggiornabili, nemici vari e sempre tosti fanno di questo titolo un bel tuffo nel passato con mezzi moderni.
Fantastico Studio ha fatto un piccolo capolavoro dando il pizzico di roguelike a questo shoot'em up. Il team è stato in grado anche di unire grandi doti artistiche a contenuti adeguati e congrui. Insomma, un bel lavoro concreto che sarà apprezzato da chi ama il genere.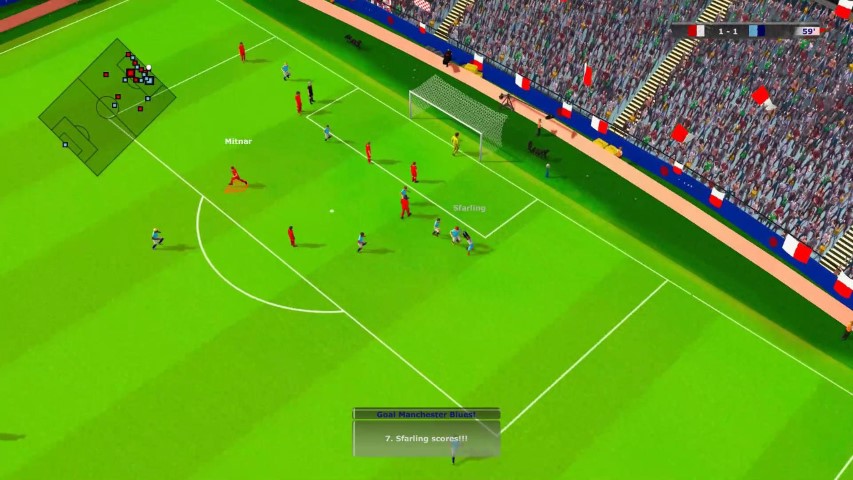 Il calcio moderno nei videogiochi è da tempo un affare a due tra i canadesi di EA Sports con Fifa ed i giapponesi di Konami con PES… e gli italiani? Cosa fanno gli italiani che notoriamente sono un popolo di Santi, Poeti, Navigatori e Commissari Tecnici della Nazionale? A rispondere a questa domanda ci pensa Active Soccer 2019 uscito a fine aprile su Switch griffato The Fox Software.
Si tratta di una versione migliorata di Active Soccer 2DX uscito qualche anno prima. Un gioco di calcio indie, che rievoca abbondantemente ed anche in ottimo stile due classici dell'epopea 16 bit quali Kick Off 2 e Sensible World of Soccer. Il titolo firmato da Gianluca Troiano prende, infatti, il meglio da questi capisaldi del passato e li mixa sapientemente mettendoci anche del proprio. Il gameplay è veloce, frenetico, divertente, dai toni arcade ma non per questo meno profondo di quello che ci si possa aspettare. Le parole d'ordine sono tre: ritmo, ritmo, ritmo.
Inoltre, le diverse modalità tra cui la carriera che è identica ma più ampia di quella di Sensible World of Soccer è il fiore all'occhiello.
Graficamente carino e con opzioni più approfondite rispetto alla versione precedente. Chiaramente non stiamo parlando del nuovo Fifa o del nuovo PES, ma se volete un gioco vecchio stile molto interessante, divertente e longevo, allora Active Soccer è da avere anche perché su Switch non ci sono tantissimi titoli calcistici al momento.
Come detto ad inizio di questo speciale, gli studi indie sono la locomotiva del movimento dei developer italiani. Seep Production è un micro-studio formato principalmente dai fratelli Sergio ed Enrico Giansoldati. Una delle loro ultime fatiche è Katana Soul un omaggio agli action platform degli anni '80 che spopolavano sul Commodore 64.
Il titolo è piccolo in termini di estensione del mondo di gioco ma davvero tosto, difficile e probante. Se le prime fasi possono essere quasi accomodanti, Katana Soul mette a dura prova l'abilità degli appassionati. Il tutto è accompagnato da uno stile grafico che ricostruisce perfettamente le tipiche produzioni per C64 dell'epoca. Stesso dicasi per il comparto sonoro. Una bella ricostruzione. Una lettera d'amore ai bei tempi che furono.
I racing games sono un genere sempre più diffuso anche dalle software house italiane. Xenon Racer di 3D Clouds conferma questa vocazione nonché le attitudini della software house che in precedenza aveva sfornato l'allegro e coloratissimo All-Star Fruit Race incentrato sui  kart.
Questa volta andiamo nel futuro prossimo, nel 2031 assisteremo a gare con monoposto a levitazione magnetica ma nel frattempo c'è un periodo di transizione dove una sorta di Formula E estremizzata catalizza l'attenzione del pubblico.
Il gioco ci offre la possibilità di guidare bolidi ad oltre 400 km orari in diversi circuiti sparsi per il mondo. Ne nasce un gameplay gradevole, divertente (non perfetto), fatto di derapate e duelli all'ultimo sangue con altri piloti in una modalità carriera lunga ed estenuante. Ci sono sempre veicoli e gare da sbloccare sempre più difficili. Ottima colonna sonora e buonissima grafica. Forse non troppo varia ma ben fatta.
Lo abbiamo descritto come un imponente libro game fantasy di grande pregio. The Ballad Singer, titolo uscito a febbraio a firma di Curtel Games è senza dubbio questo.
I numeri, inoltre, sono imponenti: 40 finali, oltre 400.000 parole di testo, centinaia di snodi narrativi e molto altro. Il gioco, inoltre, propone un buon doppiaggio ed un lato artistico veramente di prim'ordine. Certo, manca l'azione, manca forse il vero e proprio grado di sfida ma chi ama leggere e riflettere per trovare scelte e decisioni adeguate, può non curarsi di queste caratteristiche mancanti.
La vera sfida in The Ballad Singer è non farsi rapire dalle pagine fantasy di questo enorme racconto.
TITOLI MENO RECENTI
Ma questo trend positivo esiste già da tempo. Lo scorso anno abbiamo avuto alcuni titoli da menzionare. Impossibile non ricordare l'eccellente Ride 3 che ricordiamo sia per un buonissimo impatto grafico, ma anche per la grande giocabilità e varietà di piste, moto, nonché ricambi estetici e non solo per personalizzare al massimo la propria moto dei sogni. Il tutto suggellato da una modalità carriera veramente ispirata. Uno dei migliori giochi italiani dello scorso anno capaci anche di esportare più che degnamente il Made in Italy all'estero.
Ma ecco un'altra rapida carrellata.
Small Bros, un micro-team composto da Ivan Porrini, ha sfornato nell'estate scorsa l'ottimo Ghostly Matter, un metroidvania in pixel art basato sulle cupe atmosfere dei fantasmi, zombie ed altre creature mostruose e spettrali.
A volte sembra di rievocare Ghostbusters. Il titolo propone un gameplay di livello con una sfida impegnativa e piuttosto profondo se si considera la natura indie e rievocazione retro di Ghostly Matter. La produzione oltre ad una longevità e grado di sfida non male, pone sul piatto un aspetto grafico vintage ben fatto e non privo di effetti interessanti e di brani in chiptune niente male.
Prendete Unity, datelo ad un appassionato di shoot'em up classici ed aspettate. Il risultato potrebbe essere Grood, titolo firmato da Claudio Catalano che da qualche tempo è su Steam. Uno sparatutto a scorrimento orizzontale all'antica ma visto in chiave moderna grazie ad una veste grafica splendida e ad effetti particellari di livello compresi giorno-notte, luci ed ombre.
La grafica low poly è intrigante mentre il sonoro è adeguato. C'è ovviamente un grado di sfida non indifferente visto che si tratta di un gioco arduo.
I film poliziotteschi degli anni '70 che vedevano Milano enorme palcoscenico del crimine organizzato sono diventate pellicole di culto. Uno dei vanti del Made in Italy. Amatissimi per dinamiche, trama, inseguimenti, scene epiche in grado di rappresentare luoghi del capoluogo meneghino come miti e consacrarli al grande pubblico.
Così come alcune vetture storiche ed anche armi. Detto questo, Milanoir, primo titolo di Italo Games è un action game sparatutto in pixel art piuttosto riuscito, ben confezionato ed interessante. Difficoltà a parte e sistema di combattimento un po' così anche col joypad, il titolo ha il grandissimo pregio di ricostruire scene ed azione tipiche e decisamente paragonabili ai film d'azione come Milano Calibro 9 o Milano trema: la polizia vuole giustizia. E ci fermiamo qui perché la lista è più lunga.
Le avventure punta e clicca sono un campo abbastanza apprezzato nel panorama videoludico. Gli italiani non mancano di farsi notare. Lo scorso anno, ma anche più di recente con l'arrivo su console, Detective Gallo si è fatto apprezzare.
L'avventura firmata da Footprints Games dei fratelli Francesco e Maurizio De Angelis ci porta in un giallo-noir molto disneyano made in Italy. A tratti, infatti, sembra di essere a Paperopoli con un protagonista dalle mille regole, dalla forte fibra morale ma ogni tanto un po' impacciato. Della trama non parliamo, c'è la recensione per questo, ma qui vogliamo ricordare anche il buon doppiaggio dei personaggi principali ed alcune trovate divertenti oltre ad un design ispirato, rotondo e bello da vedere.
Un remake fatto col cuore e dopo tantissimi anni. Gekido Kintaro's Revenge è uno degli ultimi titoli pubblicati da Naps Team, software house indie messinese che ha in Domenico Barba e Fabio Capone i suoi due unici componenti. Dopo il buon Iron Wings è arrivato il remake del picchiaduro a scorrimento (beat'em up per intenderci) uscito 16 anni prima su GameBoy Advance. Il risultato è un porting quasi "fatto a mano" col codice riscritto qualche modalità aggiuntiva per aumentare la longevità ed una splendida pixel art. Una lettera d'amore per un gioco che è tornato a farsi apprezzare su Switch, PS4, Xbox One e Pc.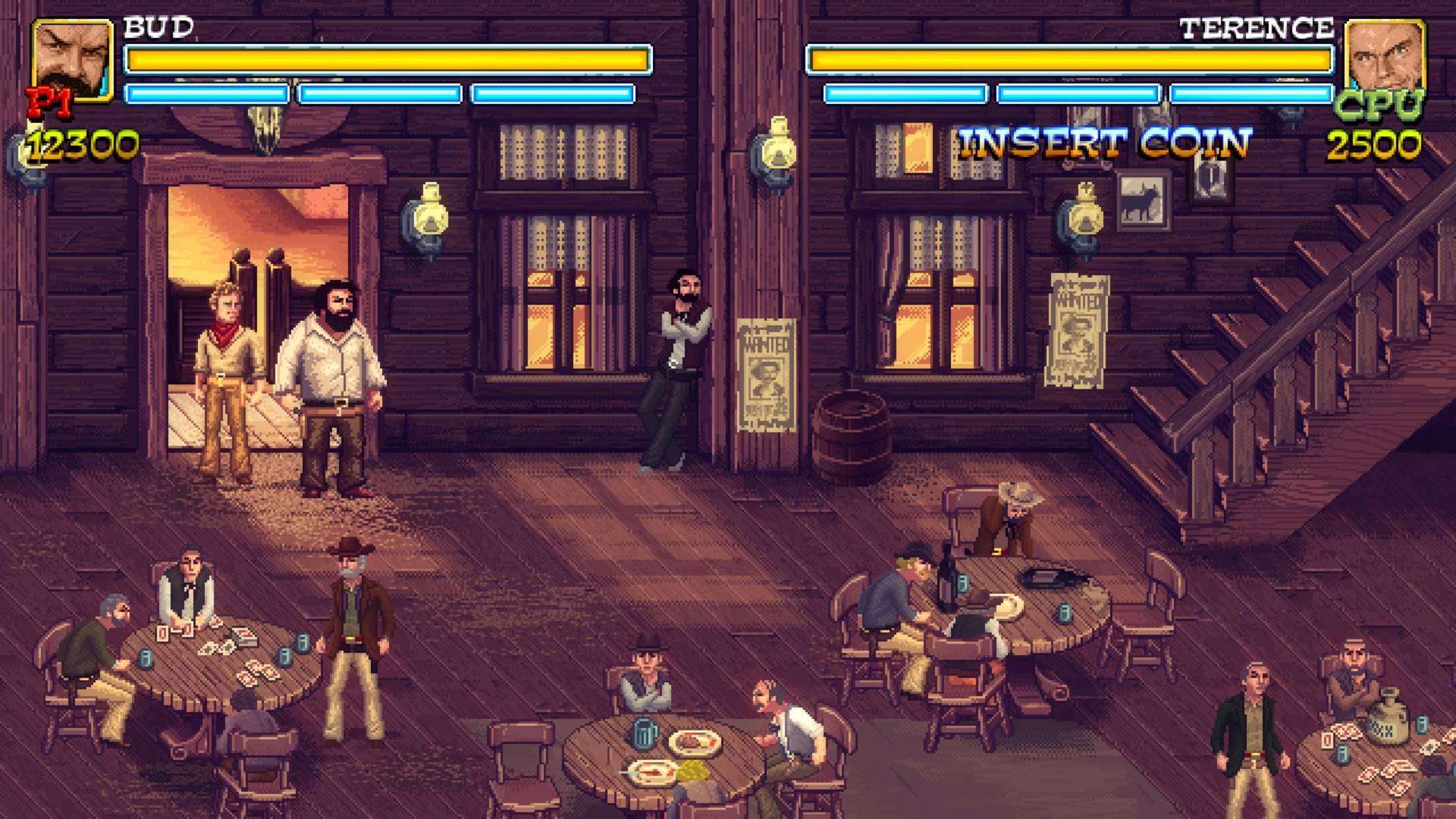 Bud Spencer e Terence Hill insieme in un videogioco che ripercorre la loro cinematografia attraverso diversi stage misti tra beat'em up, racing, intermezzi che rievocano le scene più iconiche. Basterebbe solo questo per esaltarsi. Slaps and Beans, conosciuto ad inizio sviluppo come Schiaffi e Fagioli (del resto il titolo finale del gioco è la traduzione in inglese), per farci esaltare. Trinity Team ha realizzato grazie ad una campagna Kickstarter riuscita questo titolo arrivato ad aprile dello scorso anno su Pc e successivamente su console.
Pixel art di grande impatto e musiche originali (molte degli Oliver Onions) a far da sfondo all'azione. Cosa chiedere di più quando si carica il gioco ed oltre al menu iniziale si può ascoltare la colonna sonora di Bulldozer? Un sogno per molti bambini degli anni '80 che sono cresciuti coccolati da questi film e da queste canzoni… made in Italy (anche gli Oliver Onions, per chi non lo sapesse, sono italiani).
C'è una sorta di poesia quando i videogiochi abbracciano i grandi classici della letteratura. Immaginate un'atmosfera costantemente cupa, marinaresca dove il pericolo è dietro l'angolo e dove la navigazione ha le sue difficoltà oggettive. Unitela ai racconti di Moby Dick e miscelate il tutto in un gameplay strategico-gestionale vecchio stile e dannatamente profondo.
Nantucket, che noi abbiamo eletto miglior gioco italiano dello scorso anno, è un'avventura marinaresca con i fiocchi contornata da un lato artistico sapientemente realizzato da Picaresque Studio. Una piccola gemma che offre una grande sfida e tanti scorci narrativi accompagnati da un bel lato artistico e da un commento sonoro "piratesco" d'eccezione. A tratti ci è sembrato di rigiocare a Sid Meier's Pirates!, uno dei classici di ogni tempo. Complimento migliore non potevamo fare a questo talentuoso team indie. Un affresco made in Italy fatto di pixel, sfida, narrativa ed atmosfera.
ALTRI TITOLI DA MENZIONARE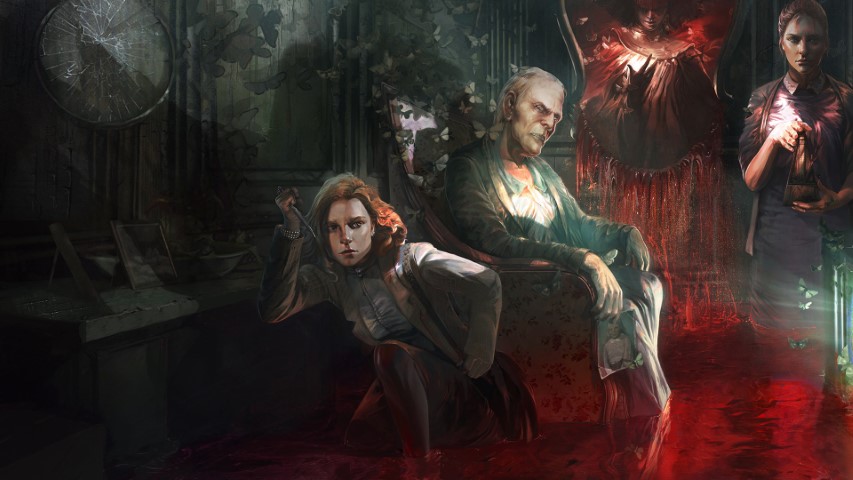 Giusto quanto meno menzionare alcuni altri giochi. Tra questi Remothered: Tormented Fathers un action adventure firmato dai siciliani di Stormind Games. Il titolo a base horror ha recentemente vinto il titolo di miglior gioco italiano agli Italian Video Game Awards dello scorso aprile.
I GIOCHI MADE IN ITALY DEL FUTURO, C'E' LA BALDO MANIA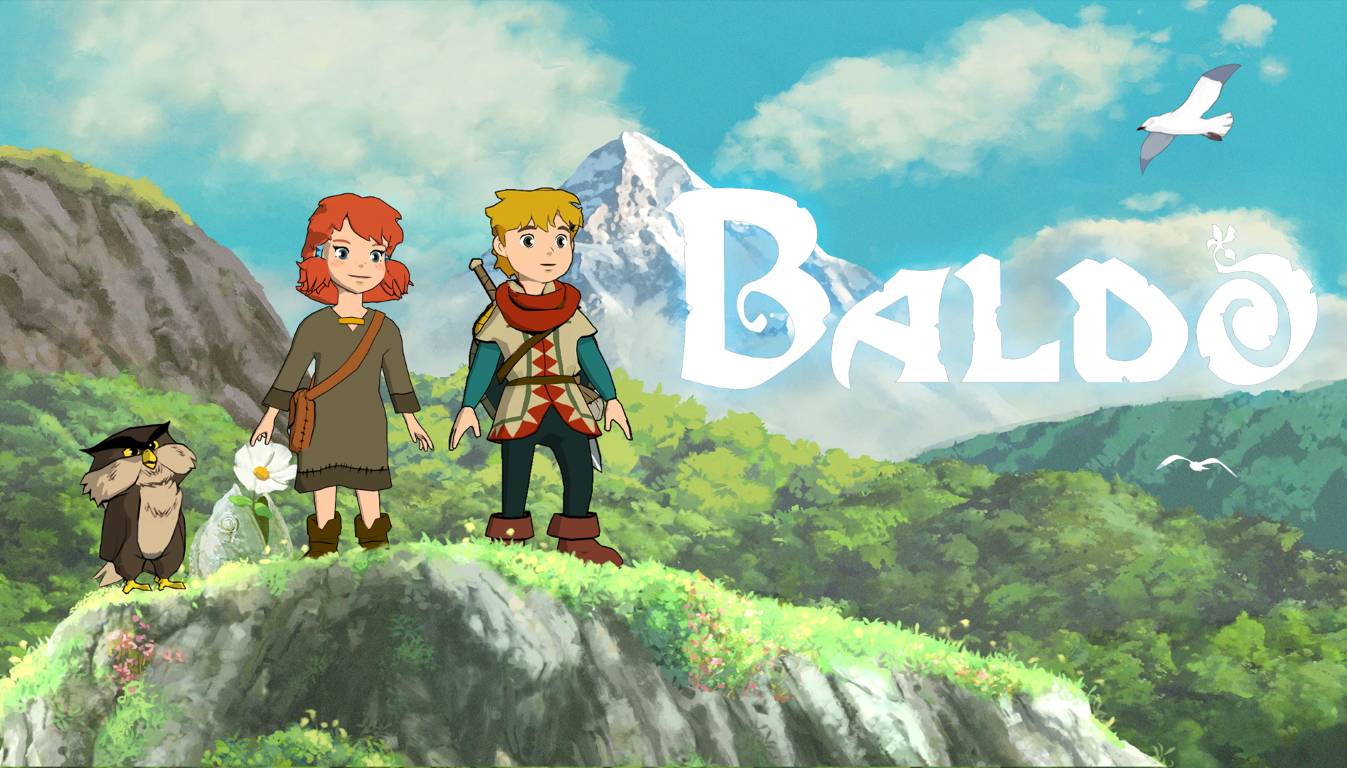 Ma il futuro del Made in Italy si presenta altrettanto roseo. A guidare la ciurma dei giochi più attesi ci pensa Baldo. Naps Team ha pubblicato un mesetto fa il primo video con gameplay ed ha fatto il boom di visualizzazioni. Il progetto del team siciliano è stato adocchiato nientepopodimeno che da Studio Ghibli mentre valanghe di visualizzazioni sono state raggiunte in breve tempo sui canali YouTube di IGN, Microsoft, Sony e Nintendo.
Baldo è ancora un gioco piuttosto misterioso ma il suo stile che rievoca e rende omaggio alle produzioni dei maestri d'animazione giapponese (proprio Studio Ghibli, ndr) lo sta facendo apprezzare il tutto il mondo. Va da sé che questo action adventure sia uno dei giochi italiani più attesi non solo nel nostro stivale ma anche in tutto il resto del mondo.
In questo 2019 dovrebbe arrivare anche Pride Run, un gioco che vuole sensibilizzare il mondo sull'esistenza ed i diritti della comunità LGBTQ. Le parate del Gay Pride ma non solo. E' produzione indie di IV Productions e Steam Factory.
Ivan Porrini, autore di Ghostly Matter, ha annunciato a fine anno The White Horse. Sarà un platform con combattimenti all'arma bianca non lineari, la possibilità di scelta del personaggio senza inflessioni RPG. Ma si sa ancora pochino.
OutOftheBit ha presentato all'EGX 19 di Londra Super Arcade Race. Secondo i piani degli autori dovrebbe arrivare entro fine anno su Pc, Mac, console e dispositivi mobile. La versione finale dovrebbe proporre 100 vetture, oltre 60 livelli con ambientazioni che riportano agli anni '90 e disegnate a mano.
Lo stesso team sta lavorando – anche se il progetto è al momento messo in ghiaccio – Super Arcade Football. Il titolo calcistico stava venendo su bene ma gli autori hanno dato una frenata allo sviluppo per rivedere il progetto e le dinamiche. Fino ad ora abbiamo visto un gran potenziale ma gli sviluppatori vogliono avere le idee chiare e probabilmente tornare alla strada originale abbandonando il 3d.
Non possiamo non dedicare un po' di spazio a PsychoDev che sta realizzando Chronicle of Innsmouth: Mountains of Madness. Con una grafica più definita, un lato artistico più marcato e l'atmosfera che rievoca i classici in pixel art delle avventure grafiche punta e clicca, il nuovo capitolo della serie ad ambientazione lovecraftiana è in lavorazione.
Abbiamo provato le breve, ma intensa, demo.  E promette molto bene. Giusto, inoltre, ricordare come il titolo, sequel del buon Chronicle of Innsmouth, sia stato protagonista di una fruttuosa campagna Kickstarter che ha permesso agli autori di raccogliere oltre 11.000 euro.
Tra i titoli indie particolari segnaliamo anche Nauticrawl. Gioco (qui la nostra anteprima) firmato da Andrea Interguglielmi che ci porta nelle profondità marine all'interno di uno scafandro. Atmosfera cupa, claustrofobica accentuata dal fatto che non vederemo il paesaggio sottomarino che ci circonda ma dovremo capire come far funzionare questo apparecchio per risalire in superficie ed uscire dal pericolo.
Ultimo ma non ultimo, Alaloth, RPG firmato da Gamera Interactive, guidata da Alberto Belli. Si caratterizza per le sue atmosfere fantasy e per la collaborazione con uno dei maestri dei giochi di ruolo, Chris Avellone.
Alaloth – Champions of The Four Kingdoms, questo il titolo completo del gioco, includerà quattro razze giocabili (Umani, Elfi, Nani ed Orchi), una visuale isometrica con azione istantanea e combattimenti profondi, multiplayer locale e cooperativo fino a quattro giocatori, oltre 40 tra casati e clan con cui lottare e dalle quali trarre spunti per il proprio background. Ed altro.
Insomma, c'è da essere contenti per quanto uscito e fiduciosi per il futuro. La schiera di team indie si infoltisce sempre più. Il Made in Italy può sicuramente continuare a dire la sua e le premesse per ulteriori soddisfazioni grazie a più decisi passi in avanti ci sono tutte.
L'articolo Made in Italy, che bel momento proviene da IlVideogioco.com.