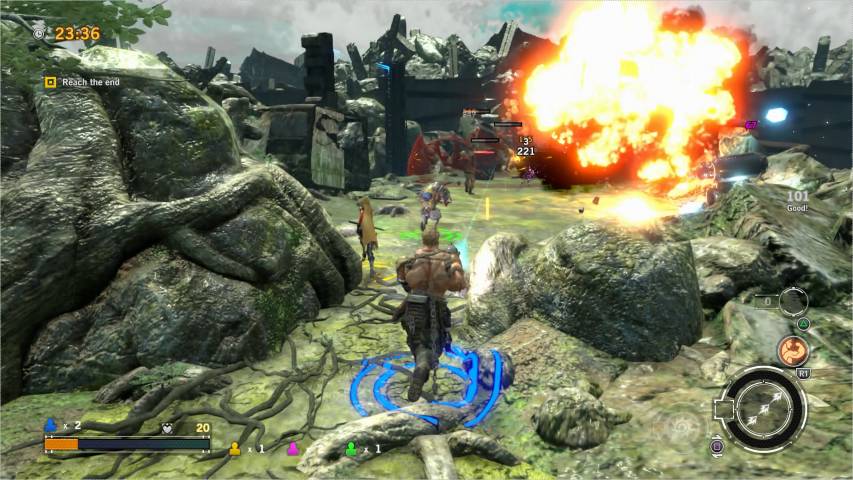 Si chiama Contra: Rogue Corps ed è il nuovo capitolo della celebre serie targata Konami in arrivo il prossimo 26 settembre su Pc e console.
La saga ha fatto il suo debutto nel 1987 ispirando un grandissimo numero di titoli sparatutto usciti successivamente. Ed il publisher giapponese ha annunciato nelle scorse ore anche la disponibilità, in tutti gli store digitali, di Contra Anniversary Collection che include 10 celebri videogiochi di questa serie. Un altro tassello dei festeggiamenti della software house nipponica che celebra i 50 anni di attività.
CONTRA: ROGUE CORPS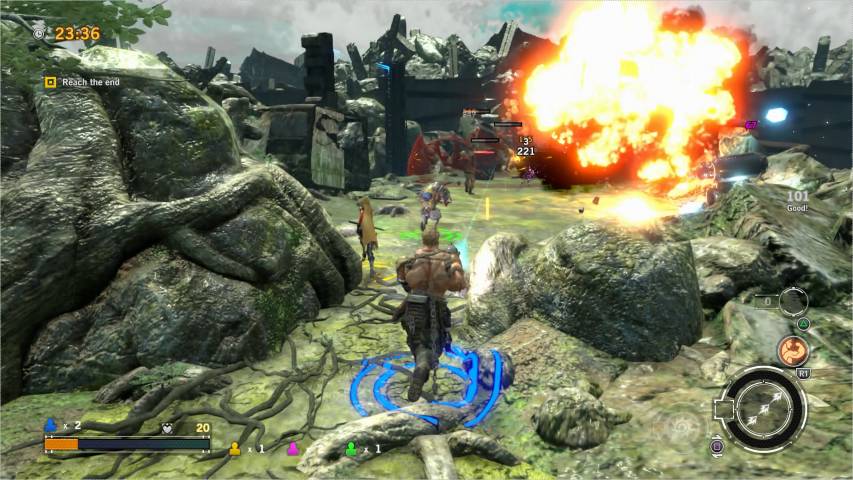 Andiamo con ordine. Contra: Rogue Corps è un titolo di combattimento in terza persone per Pc, PS4, Xbox One e Switch. Il gioco è diretto dal celebre Nobuya Nakazato (Contra III: The Alien Wars e Contra: Hard Cops). Il titolo, come i predecessori, della saga è caratterizzato dalla presenza di nemici pazzi e giganteschi, di combattimenti violenti e di un cast di diversi personaggi giocabili che aggiungono un tono irriverente all'esperienza di gioco.
È ambientato diversi anni dopo gli eventi narrati in Alien Wars, e si basa sulla storia di un gruppo di ex militari che si guadagna da vivere cacciando taglie e cercando tesori a Damned City. I giocatori dovranno possedere riflessi rapidi per sfruttare al meglio le potentissime armi e gli innesti cibernetici che verranno messi loro a disposizione per completare campagne che serviranno a raccogliere risorse e sopravvivere in Damned City. Ci sarà anche la possibilità di far entrare nel gioco altri giocatori con cui sconfiggere insieme i nemici nella modalità online multiplayer.
CARATTERISTICHE CHIAVE DEL PRODOTTO
Frenetico sparatutto di azione, in pure stile "run & gun"
Scegli tra 4 diversi personaggi giocabili, ognuno con differenti attacchi speciali e abilità – Scegli le armi, craftale o personalizzale su misura per seminare distruzione a Damned City
Stanza Operativa – Aumenta le abilità dei personaggi giocabili grazie a nuovi organi e a innesti cibernetici
PVE – Campagna single player con una trama molto profonda, ricca di missioni impegnative e dove affrontare orde di nemici. Scegli di intraprendere la campagna da solo o in un gruppo di 4 amici (o di giocatori casuali su internet*) nella modalità online multiplayer
PVP – Partite personalizzate (modalità private) 2v2, 3v3, 4v4 o 1v4*
Modalità CO-OP locale con supporto fino a 4 giocatori.
Quattro diversi personaggi giocabili, ognuno con abilità diverse e attacchi speciali:
Kaiser – Un soldato di Alien Wars il cui corpo è stato ricostruito in seguito alle ferite sul campo di battaglia, il suo potentissimo braccio si può trasformare in un trapano.
Ms Harakiri – Una celebre assassina specializzata nelle infiltrazioni, dopo essere scampata alla morte in Alien Wars, si è fusa con un alieno che risiede nella sezione centrale del suo corpo.
Hungry Beast – Si tratta di un gigantesco panda cyborg a cui è stato impiantato il cervello del famoso scienziato (umano) Kurt Steiner, è costantemente alla ricerca di merendine di cui è ghiottissimo.
Gentleman – Un cervello alieno insettoide cresciuto dagli umani. Si trova a disagio con gli altri membri del team a causa della loro volgarità e della loro maleducazione (il Panda in particolare). I suoi argomenti di conversazione preferiti riguardano le buone maniere da utilizzare a tavola e il modo più efficiente per eliminare i nemici.
Il titolo è prenotabile ora nella versione limitata Day One Edition che sarà arricchita da un artwork creato del leggendario illustratore Tom DuBois (CONTRA III: THE ALIEN WARS, OPERATON C e diversi titoli di Castlevania). La limited edition includerà anche due t-shirt digitali ispirate a Contra e una skin esclusiva di Hungry Beast.
CONTRA ANNIVERSARY COLLECTION INCLUDE
CONTRA (Arcade).
SUPER CONTRA (Arcade).
SUPER C (NES).
CONTRA III: THE ALIEN WARS (SNES).
CONTRA: HARD CORPS (Sega Genesis).
CONTRA (NES).
CONTRA (Famicom).
OPERATION C (Game Boy).
PROBOTECTOR (Sega Mega Drive).
SUPER PROBOTECTOR: ALIEN REBELS (Super Nintendo).
Bonus eBook.
Grazie a una patch che verrà rilasciata poco dopo il lancio, Contra Anniversary Collection si arricchirà anche delle versioni giapponesi di questi videogiochi: Contra (Arcade), Super Contra: Alien no Gyakushū (Arcade), Super Contra (Famicom), Contra Spirits (Super Famicom), Contra (Gameboy), Contra The Hard Corps (Mega Drive). Saranno disponibili anche le scansioni del bonus ebook giapponese.
L'articolo Contra: Rogue Corps debutterà a fine settembre proviene da IlVideogioco.com.
Continua la lettura di Contra: Rogue Corps debutterà a fine settembre →