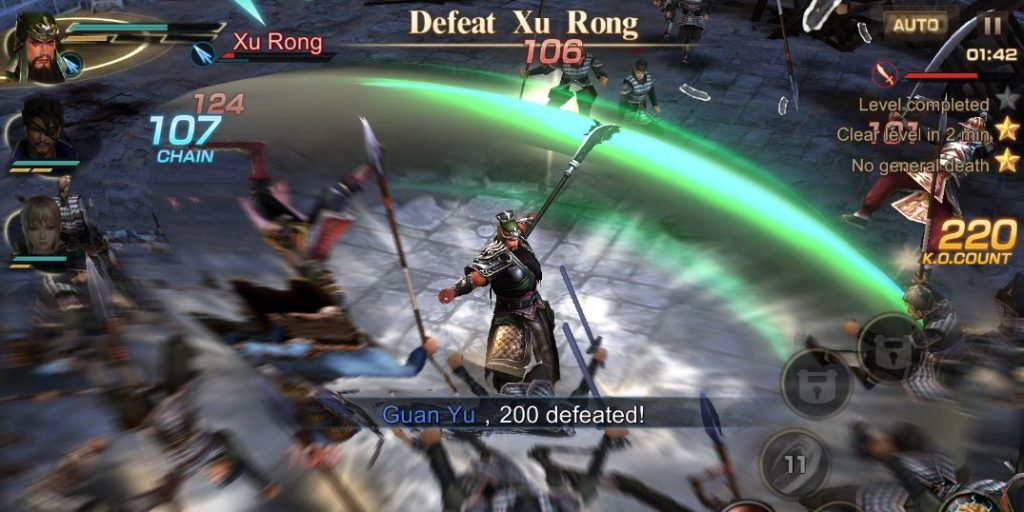 Primo importante aggiornamento per Dynasty Warriors: Unleashed, action gdr uscito a fine marzo scorso per dispositivi mobile iOS ed Android. Lo annuncia Nexon in collaborazione con XPEC Entertainment e Koei Tecmo Games.
L'update introduce una nuova campagna, altre regioni da conquistare, nuovi dungeon ed avanzate opzioni di crescita dei personaggi dell'iconica serie di azione e combattimento. Il gioco di azione mobile ha superato i 6 milioni di download dopo 7 settimane dalla sua disponibilità su scala mondiale, con giocatori che giocano una media di 72 minuti al giorno.
Iinclude The Battle of Red Cliff: Part 1, una nuova campagna che presenta la classica battaglia per unire i Tre Regni in stile Dynasty Warriors e che va ad aggiungere 10 nuove tappe all'epica saga. Inoltre, si uniscono alla sfida i nuovi guerrieri Pang Tong e Han Dang che avranno un ruolo molto importante nella campagna di Battle of Red Cliff.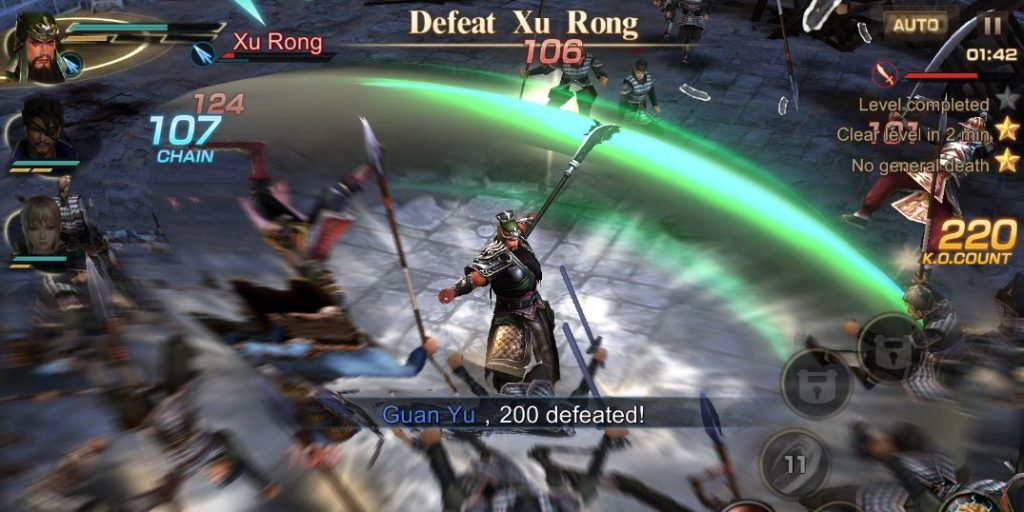 Nuove esperienze di gioco e di dungeon sono state introdotte attraverso il Guild Dungeon, Growth Dungeon e nuove regioni nella modalità Conquest. I giocatori ora possono utilizzare Guild Points per aprire il Guild Dungeon, dove saranno impegnati in battaglie cooperative con altri membri della Gilda per sconfiggere i nemici attraverso ogni livello e ottenere premi preziosi. Il nuovo Growth Dungeon presenta ogni giorno un nuovo obiettivo per i giocatori, mentre una nuova mappa nella modalità Chronicle offre maggiori ricompense in una nuova e coinvolgente arena.
Con quasi 5 milioni di battaglie PvP a 4 giocatori giocate nella popolare modalità Skirmish, l'introduzione di PvP 1 vs 1 in tempo reale offre ai giocatori più competitivi la possibilità di testare le proprie capacità di combattimento testa a testa. I giocatori ora possono combinare ufficiali duplicati grazie al sistema Officer Fusion, per sfruttare al massimo la loro forza e creare un personaggio ancora più potente, e utilizzare l'opzione per cambiare l'Elemento del loro ufficiale. Infine, l'ufficiale Transcendence abilita il tuo ufficiale oltre i limiti dei confini umani aggiungendo stelle al rango originale.
Dynasty Warriors: Unleashed è disponibile in download gratuito su App Store per iPhone e iPad e su Google Play per dispositivi Android.
L'articolo Dynasty Warriors: Unleashed si espande, ecco i dettagli sembra essere il primo su IlVideogioco.com.
Continua la lettura di Dynasty Warriors: Unleashed si espande, ecco i dettagli →