Greedfall è il nome del prossimo videogioco sviluppato da Spiders Studio, sotto egida Focus Home Interactive. Stiamo parlando di sviluppatori di stanza a Parigi, che hanno sempre confezionato videogiochi interessanti con pochi mezzi a disposizione rispetto alle grandi produzioni Bethesda ed Electronic Arts.
Il budget messo a disposizione per questi talentuosi programmatori coinvolge anche la copertura mediatica e pubblicitaria.
Così accade che dei progetti molto promettenti, ambiziosi, per certi aspetti anche superiori a quelli che vengono definiti – generalmente e frettolosamente – "capolavori" Bethesda e BioWare passino in sordina e vengano goduti da pochi appassionati. Appassionati che non urlano al capolavoro, giocano di buon grado e apprezzano l'assoluta passione di questa squadra, che da quando ha iniziato le pubblicazioni (nel videoludicamente lontano 2009) si è sempre specializzata nella realizzazione di giochi di ruolo d'azione.
FRA AMBIZIONE, SPERIMENTAZIONE, ERRORI E RISCATTI
Spiders Studio si è specializzato nella realizzazione di videogiochi di ruolo d'azione, come abbiamo appena detto. Infatti, coerentemente, dopo un paio di parentesi che rispondono al nome di Sherlock Holmes versus Jack The Ripper e Gray Matter, abbiamo assistito ad una pubblicazione, di cadenza quasi biennale, di videogiochi di ruolo d'azione sempre più sofisticati sul versante narrativo, un po' meno ispirati sotto gli aspetti giocosi ma – secondo chi vi scrive – mai del tutto inferiori alle controparti BioWare e Bethesda.
Il primo esperimento di videogioco di ruolo lo realizzano nel 2010, Faery: Legends of Avalon, che già suggeriva quanto gli sviluppatori cercassero di distinguersi dalla matassa di "sforna-cloni".
Due anni più tardi, hanno gettato le fondamenta per un lento ma costante miglioramento sotto ogni aspetto, fosse questo tecnico oppure sul fronte del gameplay. Quelle fondamenta si chiamano Of Orcs and Men, titolo del 2012, il videogioco di ruolo che non ti aspetti.
Tecnicamente per nulla inferiore ai "capolavori" che tra il 2011 e il 2012 hanno raggiunto le case degli appassionati (The Witcher 2, Skyrim, Dragon Age 2 etc). Il gameplay risultava,  tutto sommato, convincente, ci si alternava fra un orco nerboruto, classico tutto muscoli e niente cervello, ed un goblin molto astuto e maestro d'infiltrazione. Quest'ultimo, tra l'altro, è quello stesso Styx che poi divenne l'assoluto protagonista di una serie di videogiochi stealth sviluppata da Cyanide che non ha nulla da invidiare agli stealth game più blasonati tipo Splinter Cell.
Of Orcs and Men traccia un sentiero che solo Spiders Studio, in pratica, continuerà a battere: quello di videogiochi di ruolo atipici, fuori da canoni e stilemi, narrativamente mai banali. Con questo primo passo, il giocatore si trova ad avere a che fare con ben due anti-eroi, una trama originale ed innovativa in cui li esseri umani non sono minacciati o oppressori sullo sfondo (come li vediamo in The Witcher o Dragon Age: Origins), ma autentici cattivi da ricondurre a più miti consigli.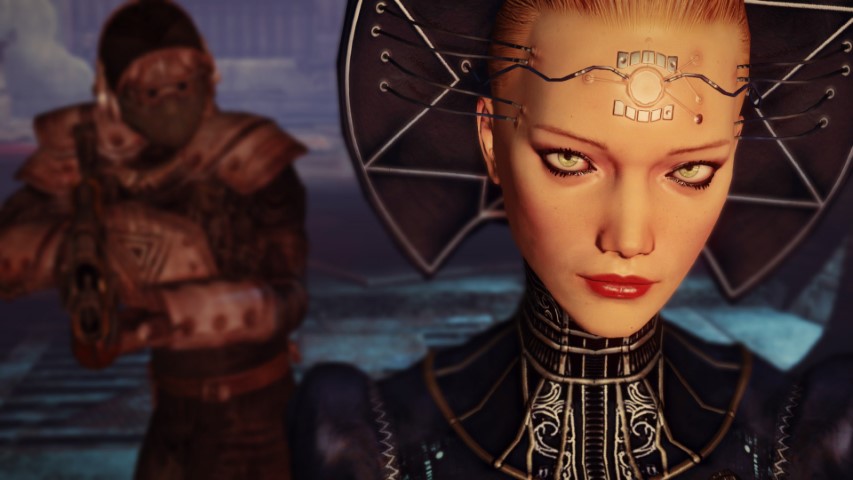 L'anno seguente, nel 2013 dunque, pubblicano Mars War Logs. Altro videogioco di ruolo d'azione costruito sulla base gettata da Of Orcs and Men. Cambia l'ambientazione: fantascientifica, marziana e – di fatto – inedita nel mondo dei videogiochi, che strizza l'occhio a Total Recall e ai romanzi di Philip K. Dick. L'ambientazione di Mars War Logs sarà nuovamente sfruttata nel 2016, con l'interessantissimo The Technomancer.
Tra Mars War Logs e The Technomancer, Spiders Studio trovano il tempo di realizzare Bound by Flame, che è sostanzialmente "Mars" ambientato in un contesto fantasy medievale. Il gioco non riscuote il successo né l'interesse che fino a quel momento, Spiders, riusciva a ritagliarsi a fatica con il seguito di appassionati che ne lodavano ogni iniziativa (e i miracoli che riuscissero a fare con pochi mezzi economici rispetto alle major). Tuttavia, da questo mezzo passo falso, emergono le idee di crafting e ogni mancanza evidenziata in questo gioco, è diventata motivo di studio e ricerca che poi verranno messe in pratica per Greedfall.
OCCASIONE PERFETTA PER SCRIVERE LA STORIA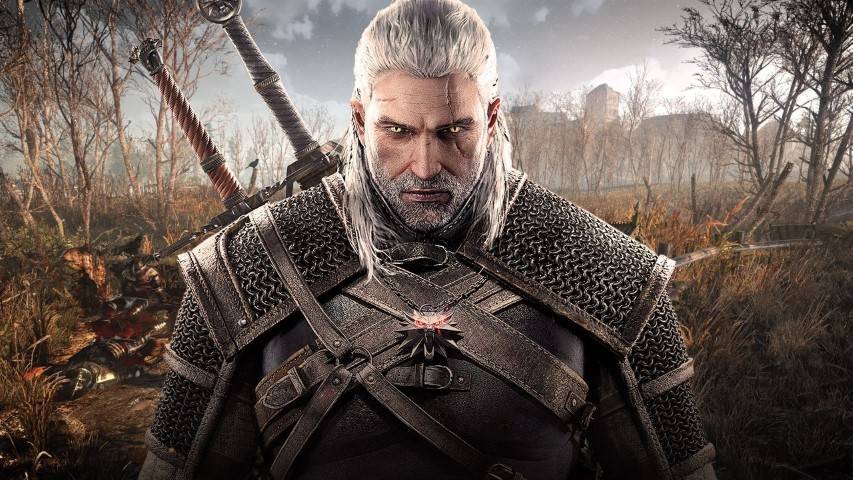 Siamo arrivano al 2019 con un totale ribaltamento della situazione rispetto agli esordi di Spiders Studio e rispetto agli anni dei suoi passi falsi. Pensiamo per un attimo alla situazione dei videogiochi di ruolo d'azione sviluppato in occidente:
BioWare annaspa in progetti lontani anni luce da quelli che ne hanno definito, a cavallo tra gli anni '90 e i primi del 2000, la posizione di sostanziale leader dei videogiochi di ruolo d'azione. Mass Effect è più morto che vivo, Dragon Age è l'ombra vaga di quel che era Baldur's Gate e Star Wars: Knights of the Old Republic. Anthem? Nulla che possa vagamente avvicinarsi ad un videogioco di ruolo d'azione, per definizione.
Bethesda non riesce a scrollarsi di dosso l'ossatura imposta da Oblivion, reiterata in Skyrim/Fallout 3/The Elder Scrolls Online e riproposta (in maniera non convincente) in Fallout 76. Le belle figure, ormai, le fa come publisher ma non come sviluppatore di "giochi di ruolo da vivere" (e continua a vendere rimasterizzazioni di Skyrim a otto anni dalla sua pubblicazione).
CD Projekt RED ha scritto un'importantissima pagina d'evoluzione dei videogiochi di ruolo occidentali nel 2015. E' riuscita a far convivere la natura spiccatamente narrativa (fino ad allora appannaggio di videogiochi molto lineari) e quella espressamente "free roaming" in un titolo che, al netto di quanto possano osare dire i detrattori, è indiscutibilmente nuova pietra di paragone non ancora eguagliata: The Witcher 3. Ora stanno lavorando a Cyberpunk 2077.
Nel 2017 Piranha Bytes ci ha provato con Elex, ma con risultati che non hanno sortito l'effetto di scrivere nuove pagine di storia nel genere.
Nel 2018, si potrebbe dire che solo Warhorse Studio ha provato a dire la sua sul fronte medievale, ma di fantasy hanno battuto molto poco (diciamo nulla) con il loro Kingdom Come: Deliverance.
Non teniamo in considerazione i Dark Souls vari e i "Soulslike" – come quelli molto carini di Deck13 – in quanto appartenenti ad un sotto-genere, per definizione (e tra l'altro i Dark Souls non sono videogiochi di ruolo occidentali).
Non teniamo in considerazione i cRpg, i videogiochi di ruolo per computer, magistralmente importanti per console, quali Pillars of Eternity e Divinity: Original Sin, perché non "videogiochi di ruolo d'azione", per definizione.
Il fronte medieval-fantasy non viene battuto da quattro anni e più dal genere dei videogiochi di ruolo occidentale.
Ci ritroviamo, dunque, nella situazione in cui Spiders Studio si ritrova, tra le mani, Greedfall in un momento storico in cui nessun riflettore puntato altrove lo sta mettendo in ombra. Occasione più unica che rara per fare il definitivo salto di qualità, con un progetto che già adesso odora di ambizione da ogni poligono.
COSA E' GREEDFALL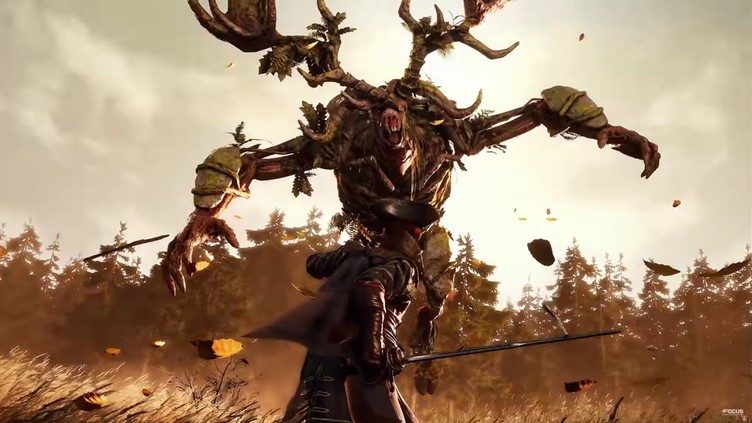 Greedfall è un videogioco di ruolo d'azione previsto per PC, PS4 e Xbox One. Verrà pubblicato il 10 settembre prossimo e la prima cosa che salta all'occhio è l'ambientazione tutt'altro che prevedibile: un mondo di gioco fantasy ma ambientato nel Diciassettesimo secolo. Non riuscite ancora ad immaginarvi una scena? Vi aiutiamo noi: immaginate il vostro alter-ego avventurarsi in una foresta, alla caccia di un demone che minaccia dei contadini. Dalla nostra abbiamo armatura, spada come sempre, ma anche moschetto e pistola. A ripararci dal sole un pratico tricorno: un autentico cappello settecentesco, famoso perché ribattezzato senza troppi complimenti come "cappello da pirata".
Più che pirati, tuttavia, il ruolo che prendiamo in Greedfall è di nipote della principessa d'Orsay, inviato nel Nuovo Mondo alla ricerca di una cura per una malattia che sta decimando la popolazione del Vecchio Mondo senza fare disparità, nobili inclusi dunque, motivo che spinge il giovane rampollo a viaggiare per salvare un membro della famiglia.
Sulle prime, la nostra posizione è assolutamente neutra, ma dal momento che siamo dall'altro lato del mondo (anche) in veste diplomatica, si farà presto a cadere nelle trame dei giochi di potere e nelle sfere di influenza delle fazioni che determinano la vita dell'isola di Teer Fradee.
TEER FRADEE: NON UNA SEMPLICE AMBIENTAZIONE
L'isola di Teer Fradee è il luogo in cui muoveremo i passi per venire a capo della trama di Greedfall. Si tratta di un'ambientazione che vuole conciliare la bellezza di un posto non ancora colonizzato con il mistero ed il misticismo di forze della natura ben lontane dall'essere comprese.
L'isola, almeno sul piano delle premesse e delle promesse degli sviluppatori, vuole essere un autentico personaggio non protagonista, pulsante di vita, soggetto all'evolversi della situazione politica e sociale che andiamo a delineare con la nostra condotta. Prendere una posizione, infatti, sarà cruciale, perché la trama di Greedfall prenderà la piega che noi imprimeremo.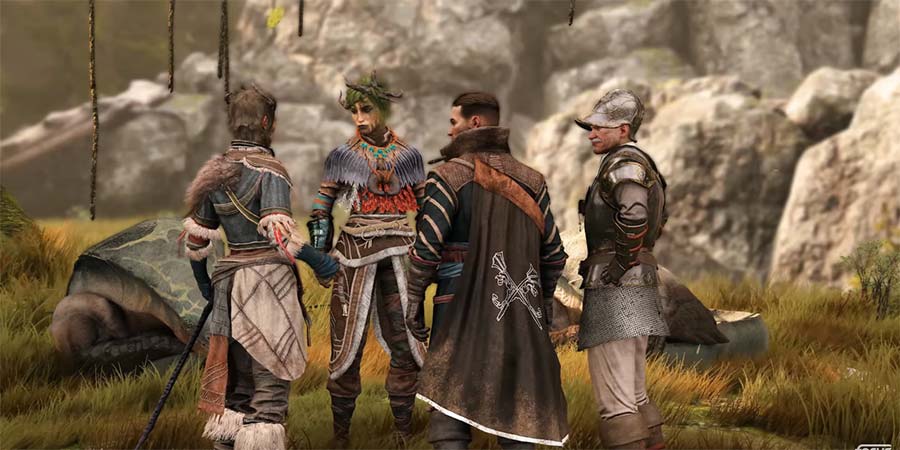 L'intenzione/grande ambizione degli sviluppatori, è quella di trasmettere a noi giocatori quel senso di meraviglia, misto a timore per ciò che non si conosce. Tutte sensazioni che devono aver provato i veri esploratori, che si avventuravano a migliaia di chilometri dalle coste europee verso misteri ancora da scoprire.
A Teer Fradee troviamo delle fazioni: i nativi dell'isola, una gilda di ricercatori, una gilda di esploratori, un gruppo di mercenari. Affiliarsi ad una fazione permette di riceverne l'equipaggiamento dedicato e personalizzato, influenzando così l'estetica del personaggio.
GREGARI, CRAFTING, LIBERTA', AZIONI E CONSEGUENZE
Greedfall sembra imparare da tutte le esperienze pregresse di Spiders Studio e, soprattutto, dagli errori o dalle leggerezze che sono state compiute durante le produzioni precedenti. Il "sembra" è d'obbligo, perché non abbiamo ancora toccato con mano il lavoro di Spiders e i gameplay trailer potrebbero essere fuorvianti. Quelli che di delineano come dati di fatto sono degli aspetti di gioco che fanno ben sperare.
E' un dato di fatto che, all'inizio del gioco possiamo scegliere l'aspetto che più ci aggrada per il nostro alter-ego. Dobbiamo poi scegliere una delle tre classi iniziali, che influenzano lo stile di gioco soprattutto all'inizio: guerriero, mago o tecnico? Punteremo su spade e armature, incantesimi e potenziamento oppure armi da fuoco, trappole e bombe?
Altro dato di fatto è la presenza dei gregari. Personaggi non protagonisti con cui intessere alleanze, per cui affrontare missioni e stringere legami. Legami che, se stretti troppo, potrebbero anche sfociare in storie d'amore. Ogni personaggio secondario rappresenta una fazione e, coerentemente, se messi troppo da parte o addirittura trascurati, possono rivoltarsi contro o diventare autentiche nemesi.
Un aspetto che non passa inosservato è la possibilità di personalizzare l'equipaggiamento quasi per ogni pezzo, andando a disegnare una dotazione che riflette le nostre esigenze e strategie di gioco. Fabbricarsi armi, armature ed equipaggiamento assortito è fuori da ogni dubbio, come lo è la possibilità di sfruttare l'estetica di un preciso tipo di equipaggiamento per infiltrarsi in zone altrimenti inaccessibili.
Sempre a proposito di infiltrazione, la scelta della classe iniziale, rafforzata dall'evoluzione che diamo al personaggio, può influire sul modo in cui operiamo per raggiungere un luogo. Nel video si fa esempio di un ingresso presso un luogo altamente sorvegliato: il guerriero tutto muscoli e niente cervello adotterà un approccio diretto e ucciderà tutto quello che si metterà sul suo cammino (provocando non poche conseguenze). Il tecnico ed il mago possono aggirare la sorveglianza facendo esplodere un ingresso laterale oppure forzandone la serratura.
Cosa certa è la piena libertà di esplorazione e di movimento, limitata solo al fatto che la grande isola di Teer Fradee, per forza di cose, è circondata dall'oceano. Libertà che si espande anche alle possibili azioni che possiamo intraprendere, sia in via diplomatica che di fatto. Lasciarsi una scia di cadaveri alle spalle avrà delle conseguenze, come le avrà risparmiare proprio tutti quanti oppure inimicandosi una fazione piuttosto che un'altra. Qualunque sia la nostra scelta o motivazione, stiamo pure certi che ci saranno delle conseguenze.
POCO FUMO, TANTO ARROSTO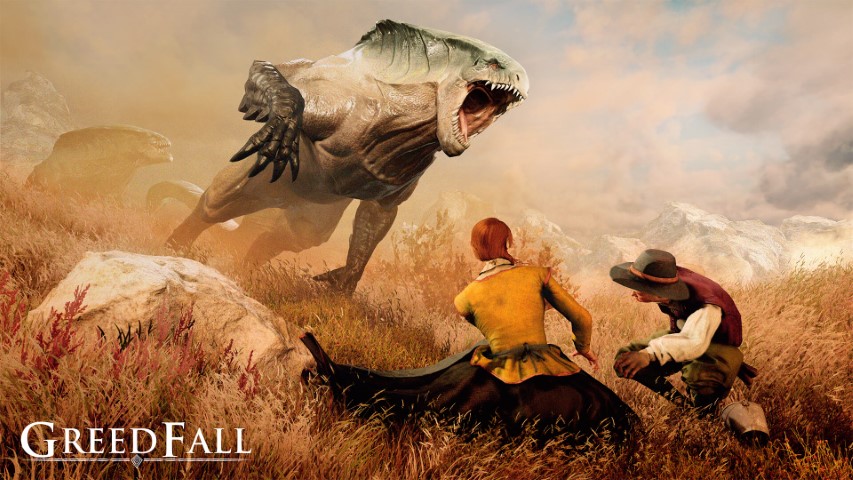 Poco o nulla vogliamo dire sul combattimento, perché non lo abbiamo provato con mano e non vogliamo scrivere di congetture, ma fatti concreti. Quello che possiamo affermare qui è che tutto lascia intendere una generale cura per i dettagli che, rispetto alle produzioni passate, sembra di gran lunga più ricercata.
Greedfall si delinea come il progetto più ambizioso e meglio concepito di Spiders Studio. Oltre all'ambizione, è palpabile la bontà di una narrativa e di un'ambientazione poco esplorate nell'intera storia dei videogiochi di ruolo d'azione. Se da un lato ci si può fare una vaga idea di un profondo rispetto per la tradizione di questo tipo di videogiochi, dall'altro lato l'originalità, la palpabile passione impressa e la volontà di spiccare dalla massa (tratto distintivo di questo piccolo grande sviluppatore) emergono con più convinzione che in passato, piazzando Greedfall al centro dell'interesse di ogni appassionato di videogiochi di ruolo d'azione che si rispetti.
L'articolo Speciale Greedfall, l'evoluzione di Spiders Studio di cui nessuno parla proviene da IlVideogioco.com.
Continua la lettura di Speciale Greedfall, l'evoluzione di Spiders Studio di cui nessuno parla →