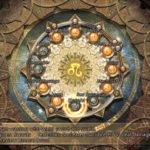 Square Enix, ha annunciato oggi che Final Fantasy X/X-2 HD Remaster e Final Fantasy XII: The Zodiac Age sono disponibili per il pre-order. Questi due classici verranno pubblicati ad aprile su Switch ed Xbox One. Il primo sarà disponibile dal 16 aprile. L'altro dal 30 aprile.
Alcune delle funzioni chiave di Final Fantasy XII The Zodiac Age includono grafica in alta risoluzione, colonna sonora originale e rimasterizzata e una nuova modalità Sfida.
Altri miglioramenti includono:
Azzerate e riassegnate i mestieri: parlando con Montblanc, capo del Clan Centurio, a Rabanastre, i giocatori potranno azzerare e riassegnare i mestieri dei componenti del gruppo, permettendo così di personalizzarli a piacimento.
Nuove combinazioni Gambit: il sistema Gambit permette ai giocatori di personalizzare l'IA del gruppo. Sarà ora possibile creare tre set unici e cambiarli a seconda delle situazioni, come ad esempio durante l'esplorazione della mappa o i combattimenti con i boss.
Modalità "Nuovo Gioco +" migliorata: permette ai giocatori di iniziare il gioco con i membri del gruppo a livello 90 e di mantenere alcuni oggetti come armi, magie e gil, ottenuti durante le partite precedenti.
Specifiche per Xbox One X: supporto fino a 60 fps.
Per celebrare l'imminente uscita, l'artista Isamu Kamikokuryo ha creato una nuova illustrazione degli iconici protagonisti del gioco.
Square Enix ha anche svelato un nuovo trailer per Final Fantasy X / X-2 HD Remaster che mostra una storia emozionante e un gameplay coinvolgente che i giocatori saranno impazienti di provare. Il gioco includerà una grafica moderna, la possibilità di cambiare tra la colonna sonora originale e quella rimasterizzata e dozzine di ore di gioco per vivere avventure indimenticabili.
Ecco trailer "La tua storia ha inizio" per FF X/X-2 HD Remaster.
L'articolo Final Fantasy X/X-2 HD Remaster e FF XII The Zodiac Age in pre-order proviene da IlVideogioco.com.
Continua la lettura di Final Fantasy X/X-2 HD Remaster e FF XII The Zodiac Age in pre-order →