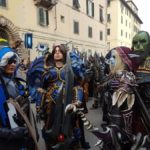 Blizzard è stata protagonista al Lucca Comics & Games 2017 con una sfilata di cosplayer che si è tenuta oggi. Iniziata nel baluardo Santa Maria e chiusa allo stand della casa americana presenta in piazza Santa Maria della cittadina toscana, la parata è stata applaudita dagli appassionati.
Gli amatissimi personaggi di World of Warcraft, Diablo, Overwatch e Starcraft ricreati da cosplayer provenienti da tutta Italia, sono stati ammirati e fotografati da tutti i visitatori della manifestazione. Ecco una gallery a tal proposito. Ma Blizzard ha avuto altre attività interessanti in questa giornata. Eccole dopo le immagini.
La locanda di Hearthstone e la carta omaggio alla fiera realizzata da Nicola Saviori
Hearthstone arriva a Lucca C&G 2017 e regala a tutti gli avventori della locanda…una carta davvero speciale. Firmata da Nicola Saviori, uno dei disegnatori del card game di Blizzard con oltre 70 milioni di giocatori, la carta non poteva che omaggiare la città che ospita l'evento. Il protagonista è infatti Luigi Ghilardi, vero eroe dei due mondi come il suo contemporaneo Giuseppe Garibaldi.
Protagonista del Risorgimento italiano, è diventato un vero eroe anche in Messico, partecipando a due guerre per portare la repubblica oltre oceano. Hearthstone è il gioco di carte free to play di Blizzard che sarà protagonista a Lucca con la sua mitica Locanda, perfettamente ricostruita secondo lo stile fantasy del gioco in piazza Santa Maria, dove tutti i visitatori potranno vivere tutta la divertente atmosfera di Hearthstone. Nicola Saviori, l'italianissimo artista delle carte Blizzard, sarà presente a Lucca per tutta la durata della fiera proprio presso la Locanda di Hearthstone in piazza Santa Maria, per incontrare i fan, presentare le sue creazioni e firmare autografi.
Postazioni di gioco su Pc e PS4 Heroes of the Storm + Overwatch allo stand Blizzard.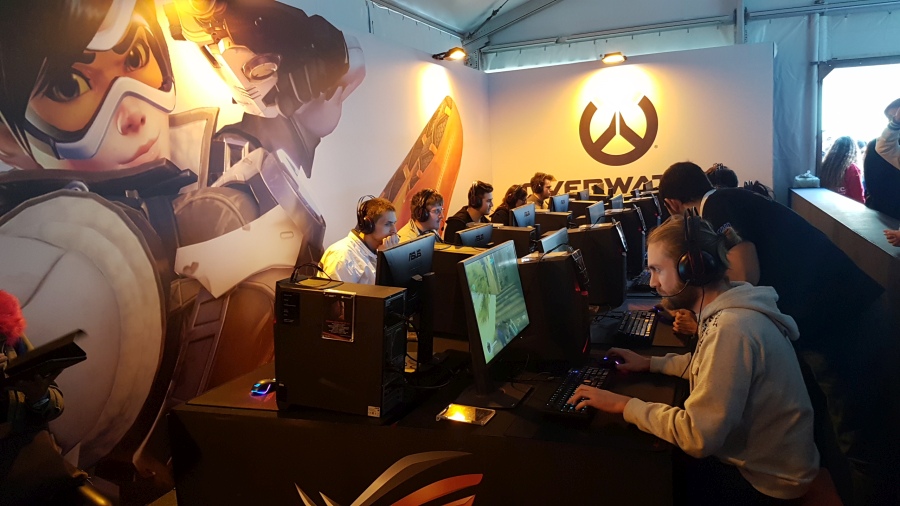 L'articolo Lucca Comics & Games 2017, parata cosplayer Blizzard sembra essere il primo su IlVideogioco.com.
Continua la lettura di Lucca Comics & Games 2017, parata cosplayer Blizzard →