Oggi, i giocatori PS4 e Xbox One di The Elder Scrolls Online riceveranno il primo importante dlc del 2017: Homestead, già disponibile per Pc e Mac, un aggiornamento gratuito che permetterà di acquistare appartamenti, case, ville e perfino isole a Tamriel, mondo di gioco del mmorpg Fantasy di Bethesda.
Disponibili per l'acquisto con valuta di gioco e tramite Crown Store, le case possono essere personalizzate con oltre 2.000 elementi decorativi, inclusi mobili, accessori, libri, barili e tanto altro.
Abitazioni in quantità… e la prima è gratis
Homestead offre circa 40 abitazioni private tra cui scegliere, ognuna ispirata alle 10 razze giocabili. Chi vuole mettere radici a Tamriel può trovare la sua nuova casa attraverso una missione di tutorial. Conclusa la missione introduttiva, è possibile acquistare ulteriori abitazioni di varie dimensioni e condivisibili tra tutti i personaggi del giocatore.
Una casa tutta vostra
Possedere una casa è solo l'inizio di Homestead, e una casa non è tale se prima non viene arredata per bene.
Grazie all'editor dedicato, i giocatori potranno renderla unica comprando e posizionando più di 2.000 oggetti. Decorazioni e mobili sono disponibili presso i mercanti del gioco e nel Crown Store, ma è possibile crearne di personalizzati tramite le abilità di creazione. Tra le decorazioni troviamo tavoli, sedie, bauli, letti, banconi, libri, cibo, barili, quadri, luminarie, piante, alberi e altro. Vi serve uno spazio da sfruttare per le vostre avventure? Allora portate a casa manichini da combattimento, tavoli per la creazione e assistenti.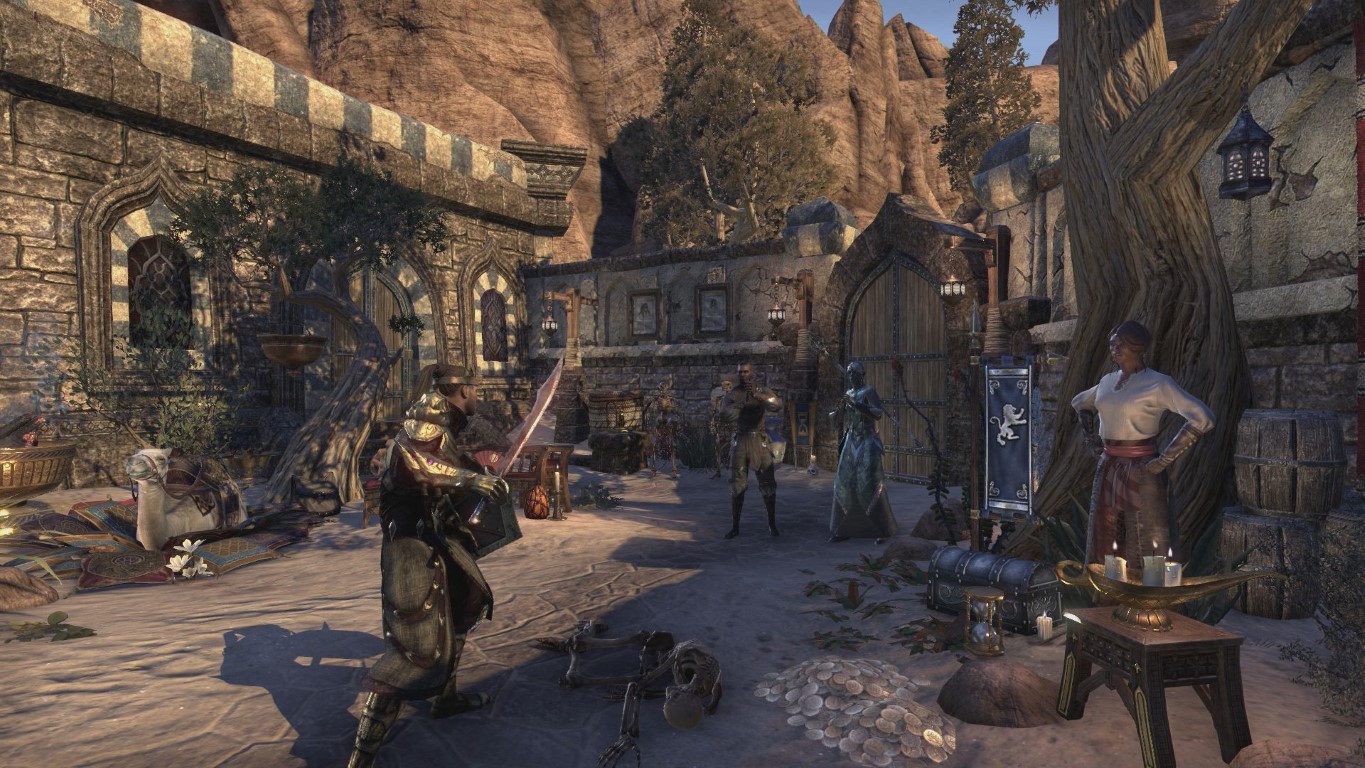 L'articolo The Elder Scrolls Online, Homestad è disponibile su console sembra essere il primo su IlVideogioco.com.
Fonte: The Elder Scrolls Online, Homestad è disponibile su console