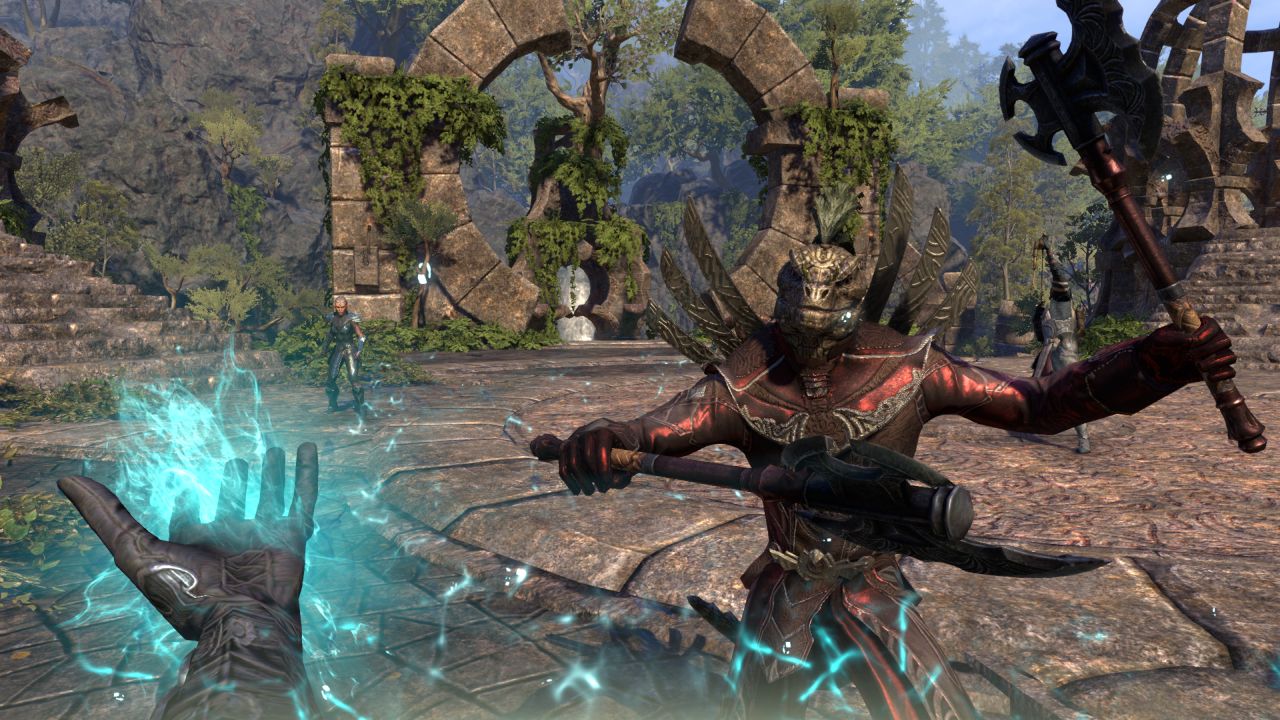 Una settimana di prova gratuita per The Elder Scrolls Online. Bethesda ha ufficializzato che da domani, 11 aprile, sarà possibile avventurarsi a Tamriel senza dover pagare nulla.
Fino al 18 aprile, quindi, gli utenti Pc, PlayStation 4 ed Xbox One che non hanno ancora provato il mmorpg potranno solcare queste terre leggendarie. In questo periodo si potranno quindi creare e livellare i personaggi, affrontare missioni e respirare l'atmosfera della saga The Elder Scrolls.
Ricordiamo che il 6 giugno il gioco si arricchirà con Morrowind. Detto questo, ecco i dettagli della settimana di gioco gratuita.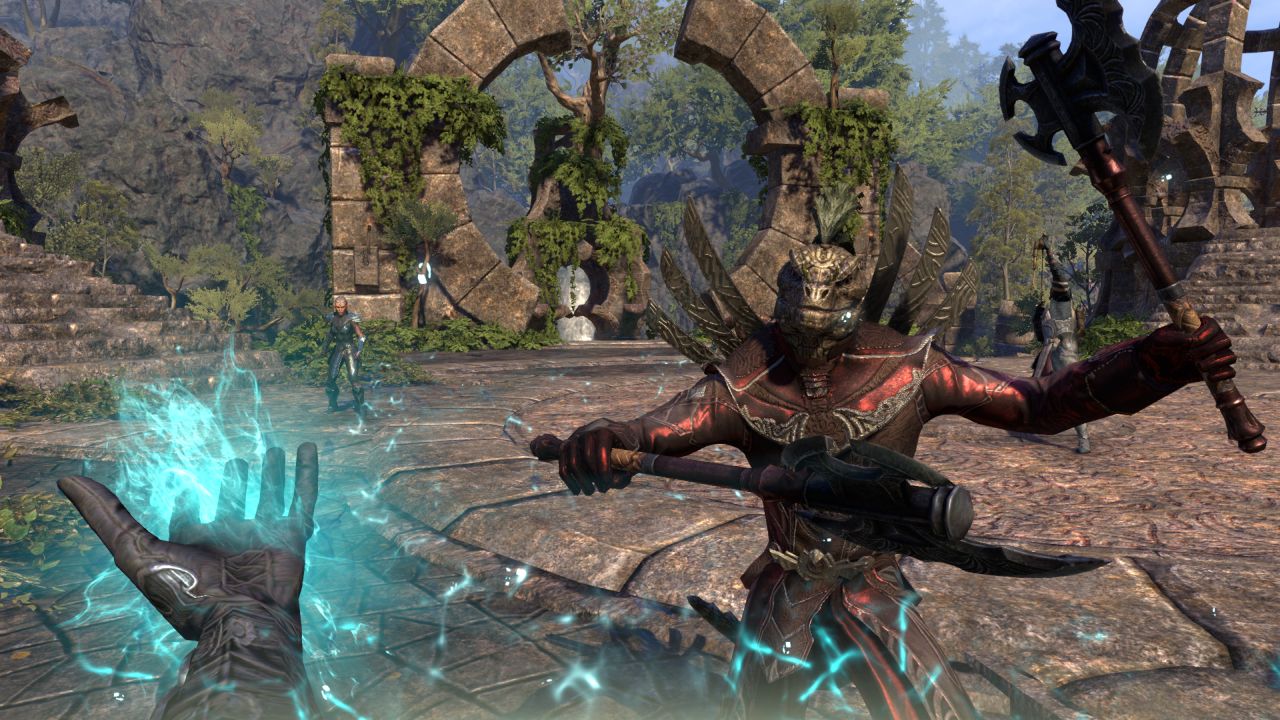 Nessun limite: accesso all'esperienza completa del gioco base The Elder Scrolls Online: Tamriel Unlimited. Andate dove volete e con chi volete in tutto il mondo di gioco e sviluppate il vostro eroe come preferite.
500 Crown gratuite: chi proverà il titolo riceverà 500 Crown da spendere nel Crown Store per acquistare costumi interessanti, animali unici, utili pergamene e tanto altro.
Salvataggio dei progressi: chi acquisterà il gioco potrà continuare le proprie avventure con tutti i personaggi creati, i Crown Pack, gli oggetti acquistati nel Crown Store e i progressi di gioco ottenuti durante la settimana gratuita.
Provate e acquistate con uno sconto: nel corso della settimana gratuita, potrete approfittare di uno sconto su The Elder Scrolls Online: Tamriel Unlimited (gioco base) o The Elder Scrolls Online: Gold Edition che comprende il gioco base e le quattro espansioni principali: Imperial City, Orsinium, Thieves Guild e The Dark Brotherhood.
Se volete giocare online con gli amici oppure tornare a Tamriel in solitario per un'altra avventura nel mondo di The Elder Scrolls, ESO dà libertà e flessibilità per giocare come più vi aggrada.
Come accedere alla settimana di gioco gratuita
I giocatori su Steam,  Xbox One e PlayStation 4 potranno iniziare a scaricare il gioco dalle 16 di domani (ora locale).
Visitate la pagina di The Elder Scrolls Online: Tamriel Unlimited su PlayStation Store, Xbox Store o Steam e scaricate il gioco. Al termine del download, create un account e potrete iniziare a giocare subito.
L'articolo The Elder Scrolls Online, domani scatta la settimana gratuita sembra essere il primo su IlVideogioco.com.
Fonte: The Elder Scrolls Online, domani scatta la settimana gratuita