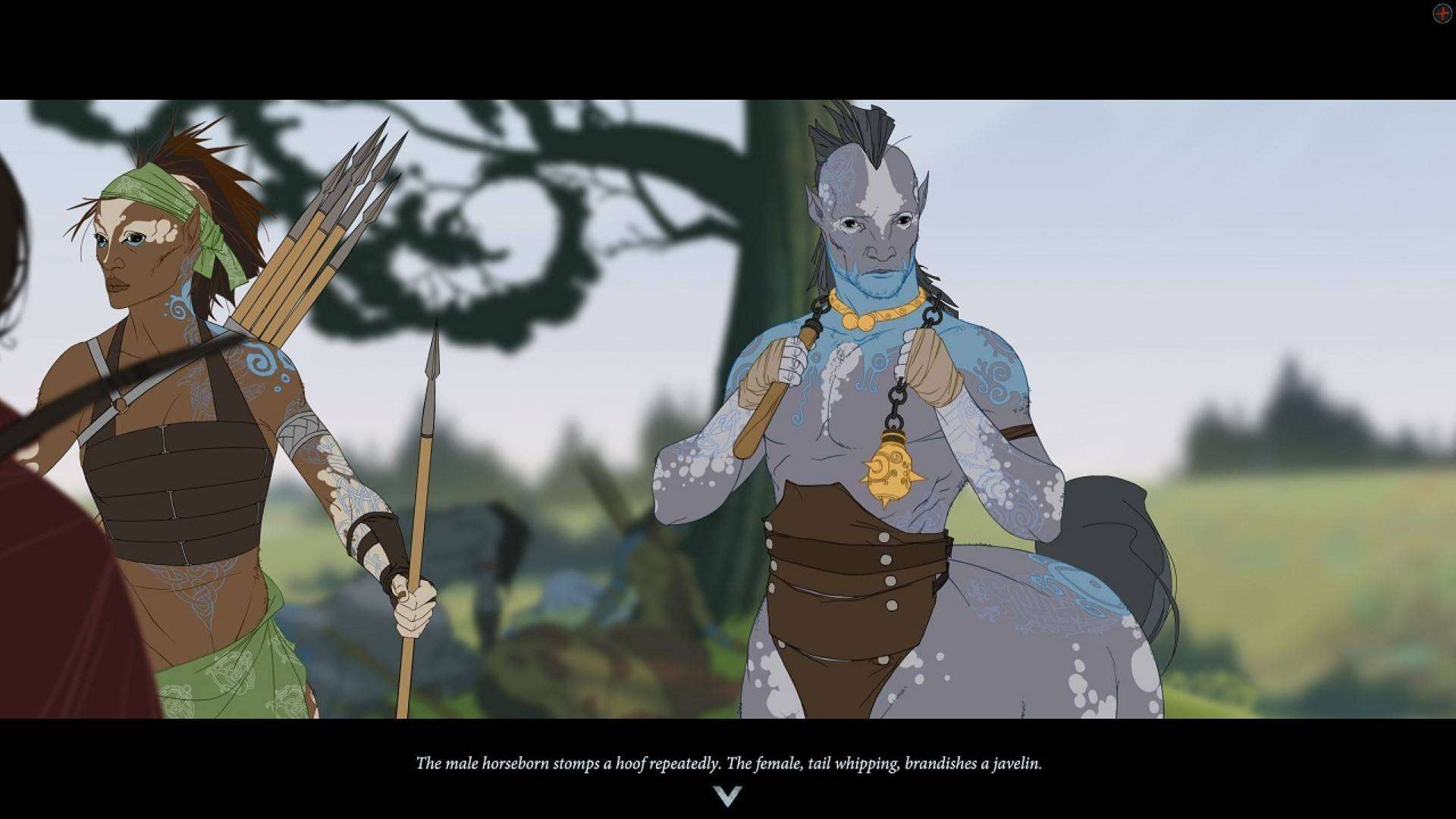 The Banner Saga 2 è arrivato su Nintendo Switch lo scorso 7 giugno ad un mese di distacco dal prequel già recensito su queste pagine.
La seconda di Stoic Studio, un team indipendente di stanza in Texas, Stati Uniti d'America, raggiunge l'ammiraglia di Nintendo a quasi esattamente due anni di distanza dal suo esordio Pc. Eredita, tuttavia, la configurazione delle versioni console PS4 e Xbox One, come è logico attendersi ma con la solita marcia in più che può vantare solo Nintendo: quella di poterci giocare praticamente ovunque, senza soluzione di continuità.
Per chi non lo sapesse, parliamo di un videogioco di ruolo con battaglie tattiche degne di XCOM, ambientazione fantasy di tutto rispetto e una trama di stampo classico accompagnata da disegni che ricordano le più belle produzioni di Don Bluth.
LA GUERRA PER LA SOPRAVVIVENZA CONTINUA
The Banner Saga 2 prosegue la narrazione interrotta nel primo The Banner Saga e ne ripresenta molti personaggi fondamentali. Se foste, inoltre, di quei videogiocatori che apprezzano conoscere la storia dall'inizio, portando a termine i capitoli in ordine cronologico troverete, ad attendervi, una lieta caratteristica: tutte le scelte prese nel primo capitolo sono ereditate dal secondo tramite l'importazione del salvataggio originale. Il peso e la responsabilità di quanto accaduto prima, dunque, vi accompagna anche adesso.
Umani e Varl (giganti dalle corna lunghe e dal temperamento tipico di certi, leggendari, vichinghi) continuano sotterrare l'ascia di guerra e a far fronte comune: devono contrastare una minaccia al mondo per come lo conoscono, i Dredge. Alle fila di coloro che lottano per il futuro del mondo si aggiungono gli Horseborn, affascinanti Centauri che hanno un bel caratterino. Il giocatore avrà il suo bel da fare per mandare avanti l'ormai famosa carovana di popoli e farli andare, magari non d'amore e d'accordo, ma almeno di tolleranza e rispetto.
UNA SECONDA GIOVINEZZA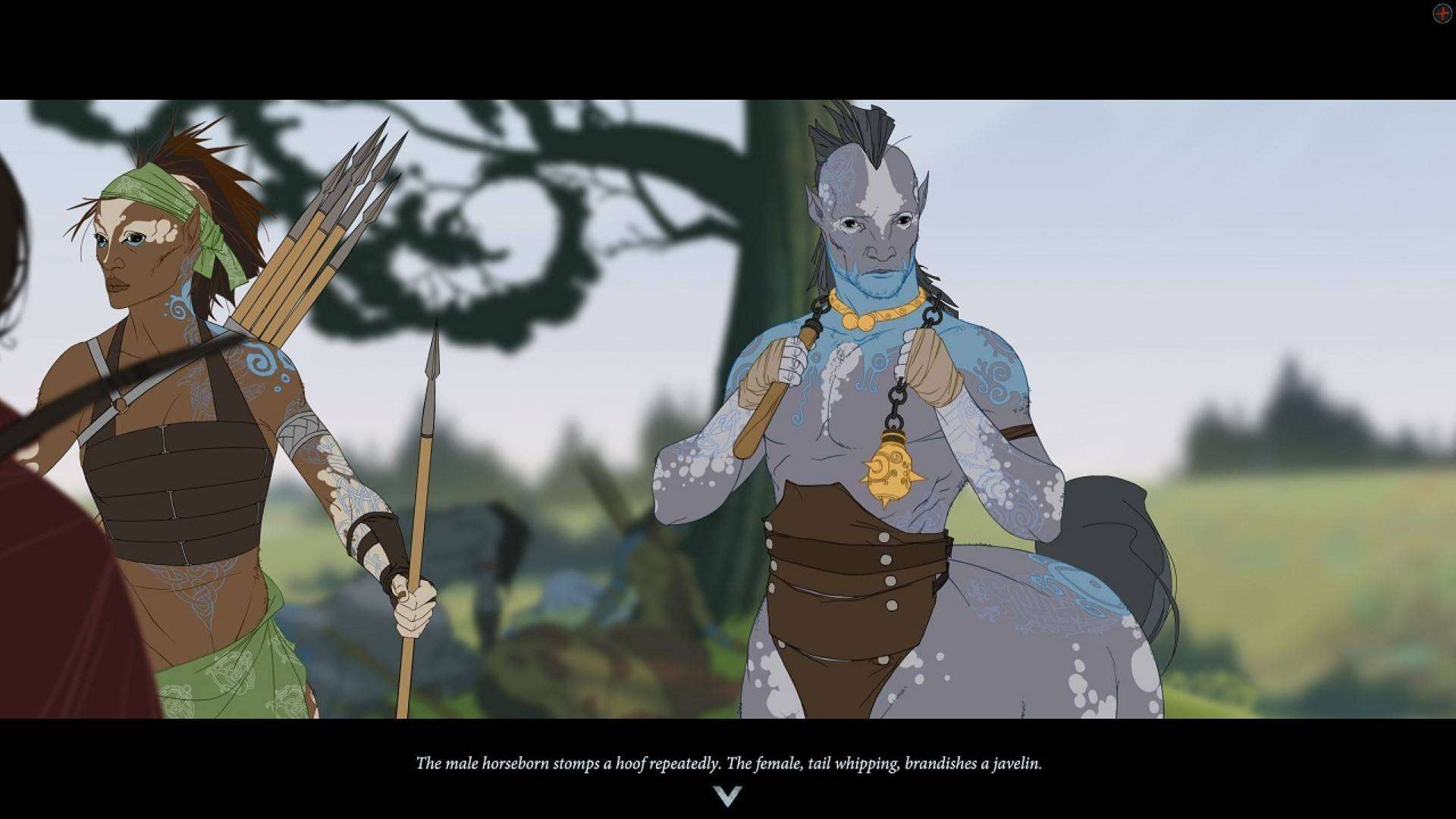 The Banner Saga 2, per merito della sua splendida direzione artistica e l'assoluta capacità di adattarsi tanto al sistema di controllo del mouse misto a tastiera quanto ai joypad, arriva su Nintendo Switch ereditando quanto di buono è stato osservato già due anni fa in sede di recensione della versione PlayStation 4 e quello che di assolutamente gradevole propone Nintendo Switch: giocare fuori di casa.
Soprattutto nel caso dei videogiochi di Stoic, che prediligono un seguire la trama e offrono molti punti in cui interrompere il gioco per prendersi una pausa, non ci è mai sembrato di essere così vicini ad una serie di videogiochi che possa essere una validissima alternativa ad un libro, un audiolibro o un kindle. Su Pc e console da salotto, insomma, si potevano lodare la direzione artistica, le scelte narrative e la cura per le fasi tattiche. In The Banner Saga 2, oltre tutto, si espande molto il versante delle battaglie offrendo nuove unità, una nuova razza, varietà e situazioni più dinamiche, meno tediose (qualcuno è riuscito a lamentarsi pure di questo e Stoic è riuscito a smussare questi spigoli).
I punti dolenti restano sempre i soliti: se foste cresciuti a pane e Bayonetta evitatelo come la peste, perché qui non c'è azione al cardiopalma e sparare a tutto quello che riempie lo schermo. Si va avanti piano, si legge molto (grazie a Stoic anche in italiano) e si "sfoglia un libro". Come per il primo capitolo, quando lo si gioca in portabilità le bellissime tavole disegnate devono cedere un po' di spazio (fino a metà schermo) per i sottotitoli più sostanziosi. A parte questo, ci sono ben pochi motivi per non proseguire la saga degli umani e dei Varl, soprattutto se aveste gradito il primo capitolo quanto lo abbiamo gradito noi.
COMMENTO FINALE
The Banner Saga 2 per Nintendo Switch è un videogioco di ruolo e tattico che prende spunti da giochi tipo XCOM. Prosegue le avventure di buona parte dei protagonisti del capitolo originale e porta con sé nuovi personaggi, nuove unità da schierare nella lotta, nuove abilità. Insomma: The Banner Saga 2 riprende ed espande il concetto di videogioco di ruolo tattico del capostipite consegnando al pubblico un degno seguito.

La fatica di Stoic, lo studio di sviluppo che ai tempi vantava solo tre addetti ai lavori, ha raggiunto Nintendo Switch lo scorso 7 giugno di quest'anno, portando con sé anche il bel lavoro di "cause ed effetti" tanto caro agli estimatori della serie e del genere. Le scelte da noi effettuate nel primo The Banner Saga vengono ereditate nella nuova avventura portandoci a sostenere il peso delle nostre azioni.

Adesso Stoic Studio vanta quattordici sviluppatori e in attesa di poter provare il terzo capitolo della saga, atteso per luglio, possiamo prepararci godendoci non solo il primo, ma anche il fantastico secondo capitolo di questo studio indipendente. Se aveste apprezzato il primo, non avete molte scuse per evitare The Banner Saga 2 e farvi rapire dal fascino e dalla magia di questa importante produzione indipendente.
L'articolo The Banner Saga 2, Recensione Switch proviene da IlVideogioco.com.
Fonte: The Banner Saga 2, Recensione Switch