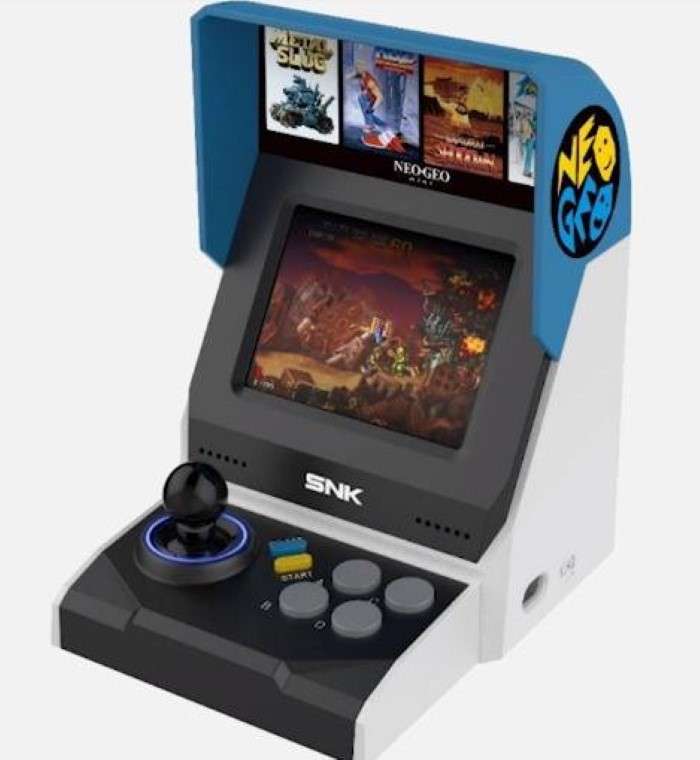 Non è una novità che SNK stia lavorando ad una console che includa anche alcuni classici Neo-Geo. L'azienda giapponese ne aveva parlato qualche settimana fa in occasione del suo quarantesimo anniversario.
Tuttavia nelle scorse ore dal web arrivano quelli che potrebbero essere i primi dettagli effettivi del nuovo hardware o di quello che potremmo già chiamare Neo Geo Mini. Il condizionale è d'obbligo in questi casi visto che ancora non c'è l'ufficialità dell'azienda. IGN, però, ci sembra una fonte piuttosto autorevole quindi potremmo già essere abbastanza vicini alla presentazione ufficiale. Del resto se notate la sagoma dell'immagine diffusa da SNK qualche giorno fa in occasione dell'annuncio, potremmo effettivamente essere di fronte alla vera nuova mini-console.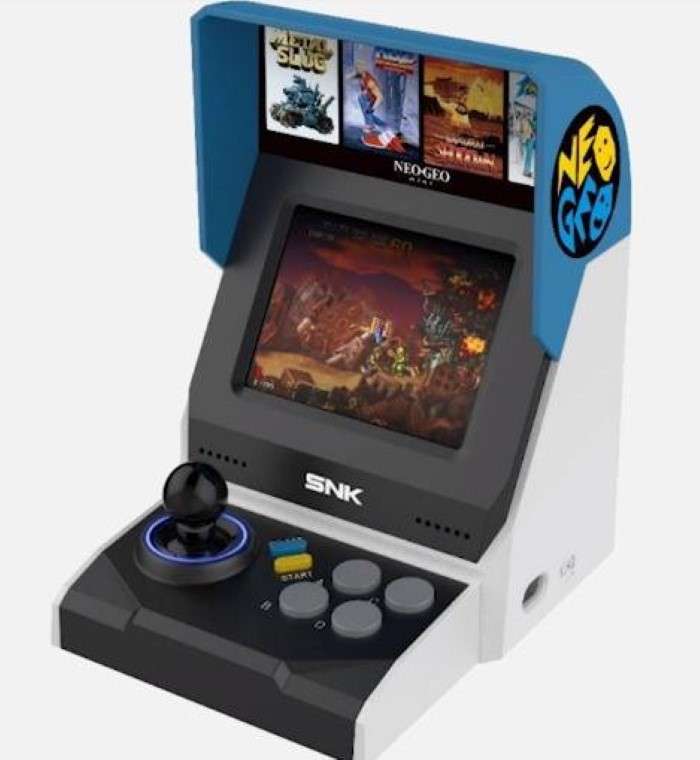 Il Neo Geo Mini avrebbe la forma di un coin-op (o cabinato se preferite) in miniatura con uno schermo integrato da 3,5 pollici per essere utilizzato liberamente. Tuttavia sarebbe possibile collegare la console ad un display grazie ad un allaccio HDMI e possono essere utilizzati dei controller veri e propri. In modalità "TV" infatti si possono utilizzare i joypad del Neo Geo e del Neo Geo CD. In modalità "mobile", il mini-cabinato ha anche una leva ed i classici pulsanti.
Tra le informazioni non ancora ufficiali, anche il fatto che ci sarebbero 50 giochi pre-caricati. Tra questi troviamo The King of Fighters, Fatal Fury, Samurai Shodown, Metal Slug ed altri.
Attendiamo ulteriori dettagli, magari da SNK, anche su prezzo e data di lancio. Nell'attesa ecco anche l'immagine con l'elenco dei giochi pre-caricati.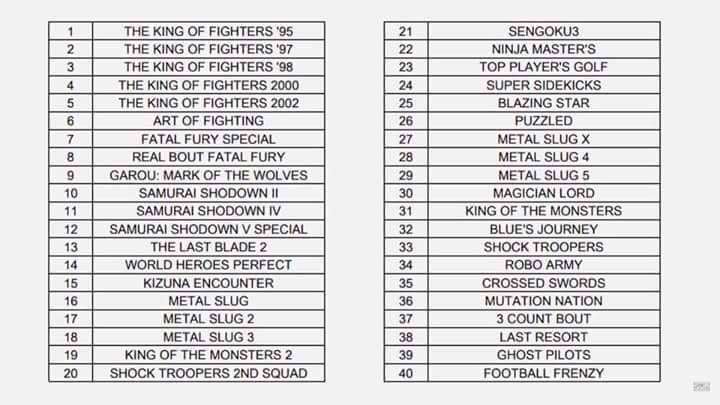 L'articolo Svelati i primi presunti dettagli sul Neo Geo Mini sembra essere il primo su IlVideogioco.com.
Fonte: Svelati i primi presunti dettagli sul Neo Geo Mini