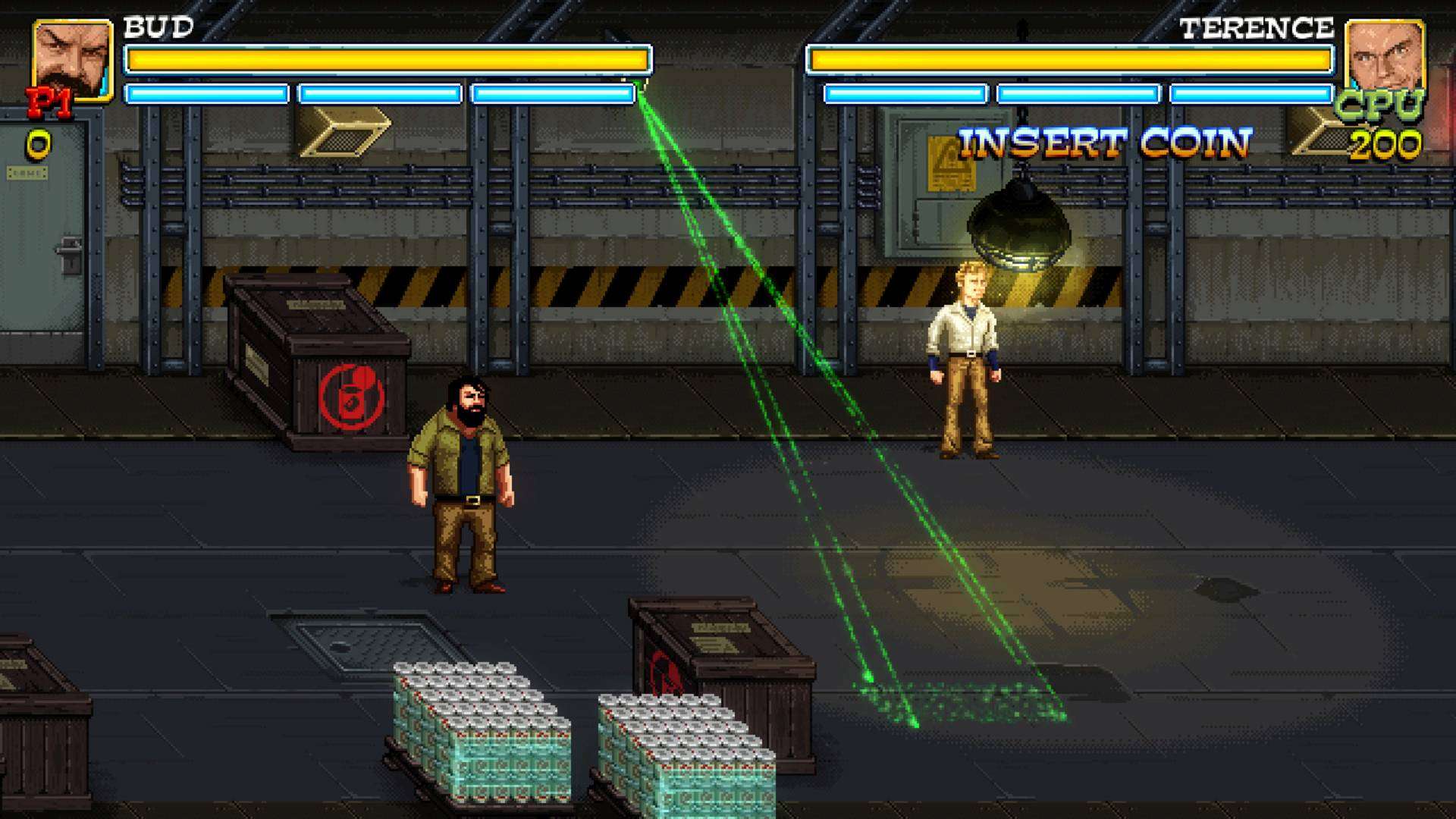 Dopo qualche mese dall'arrivo su Steam in Early Access, Bud Spencer & Terence Hill: Slaps and Beans arriva alla versione 1.0. Trinity Team ha ufficializzato il nuovo aggiornamento che di fatto fa uscire il titolo dall'accesso anticipato per la versione "definitiva" per Pc Windows, Mac e Linux.
Per chi non lo sapesse, o ricordasse, Slaps and Beans è un mix tra un beat'em up ed action condito da tanti mini-games che rievocano diverse scene e situazioni dei film con protagonisti Bud Spencer e Terence Hill. Ne abbiamo parlato molto nelle nostre Prime Impressioni realizzate a fine anno scorso Nato da una ottima campagna Kickstarter, il titolo si è subito fatto apprezzare per la sua qualità grafica in eccellente pixel art con alcuni brani tratti dai film.
Bud Spencer e Terence Hill si ritrovano nella loro prima avventura virtuale. Una storia completamente nuova: dal vecchio Western a Miami passando per un'isola tropicale tra conversazioni divertenti, gare di dunebuggy, e naturalmente, tantissime scazzottate.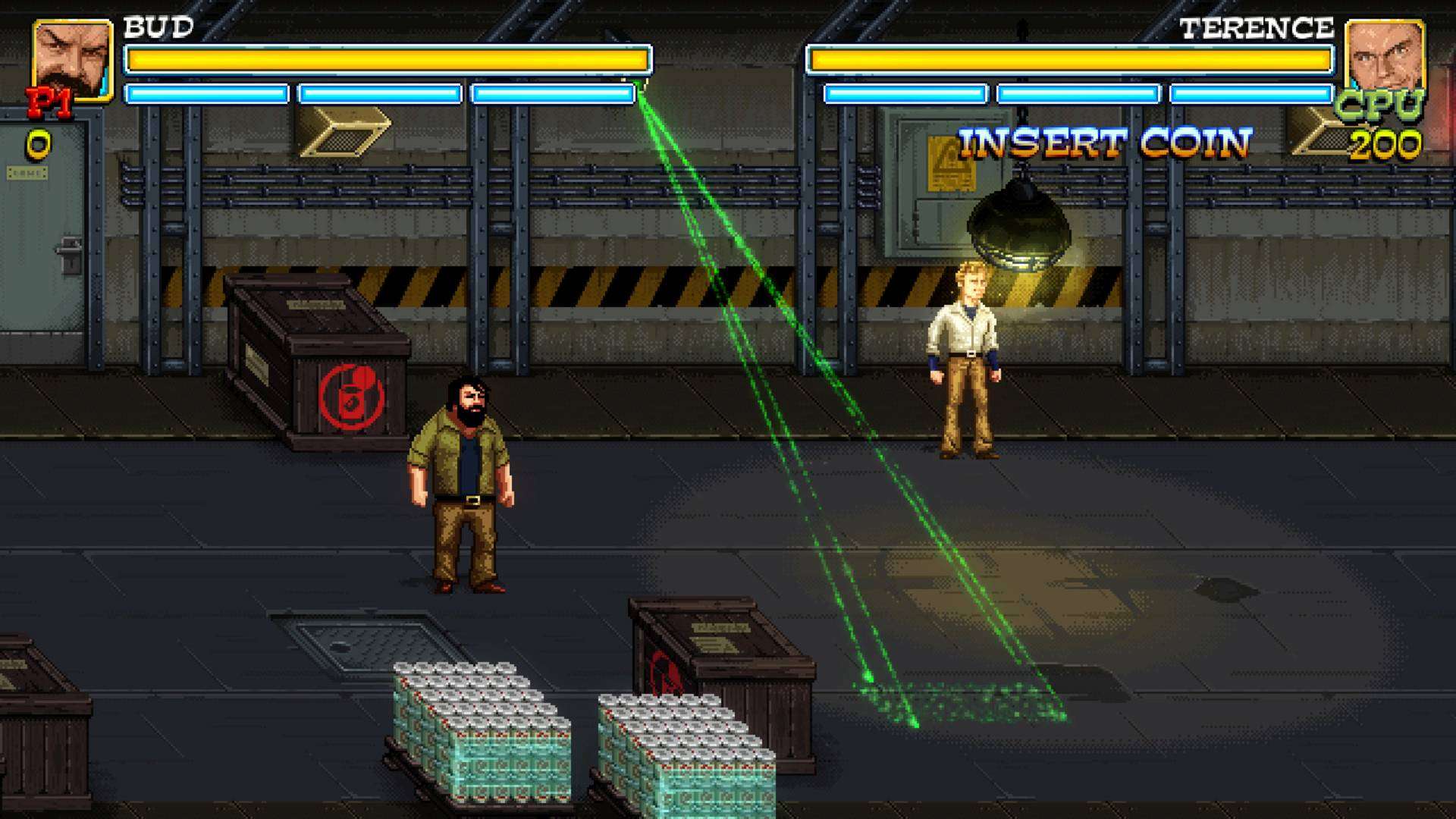 Ricordiamo, infine, gli ingredienti base di Slaps and Beans:
grafica pixel art anni '80
sistema di combattimento alla Bud e Terence
modalità cooperativa
mini-games
una Dune Buggy rossa con cappottina gialla
tanti schiaffi e tanti fagioli (ovviamente!).
L'articolo Slaps and Beans esce dall'Early Access sembra essere il primo su IlVideogioco.com.
Fonte: Slaps and Beans esce dall'Early Access