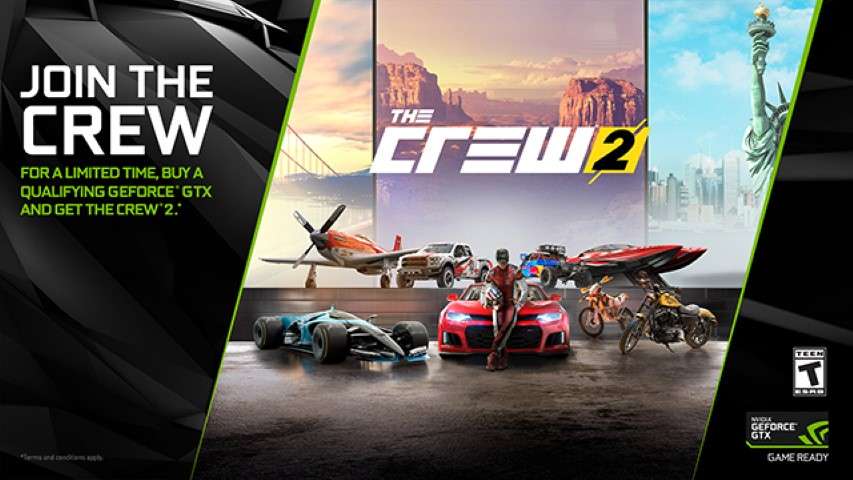 Le GPU GeForce GTX sono di nuovo disponibili sul mercato ed a prezzi più abbordabili. Nvidia invita gli utenti ad entrare a far parte della "crew", ossia della "banda" di giocatori su GeForce.
Per rendere questa prospettiva ancora più invitante, Nvidia lancia oggi un nuovo bundle che prevede una copia in omaggio del nuovo gioco, The Crew 2, con l'acquisto di determinati modelli di GeForce GTX.
In particolare, chi acquisterà una scheda grafica GeForce GTX 1080 o una GeForce GTX 1080 Ti o un Pc desktop BattleBox o laptop riceverà The Crew 2 Standard Edition al momento del lancio. Il bundle avrà validità da oggi fino al prossimo 3 luglio (salvo esaurimento scorte).
A questo link maggiori dettagli sul bundle.
Oltre a questo, Nvidia annuncia anche i nuovi Game Ready Driver per Vampyr, che sono in grado di offrire la migliore esperienza di gioco anche con Jurassic World Evolution.
Disponibili già dal giorno del lancio di un nuovo titolo o addirittura in anticipo, i driver Game Ready garantiscono, infatti, sempre il massimo a chi gioca con GeForce.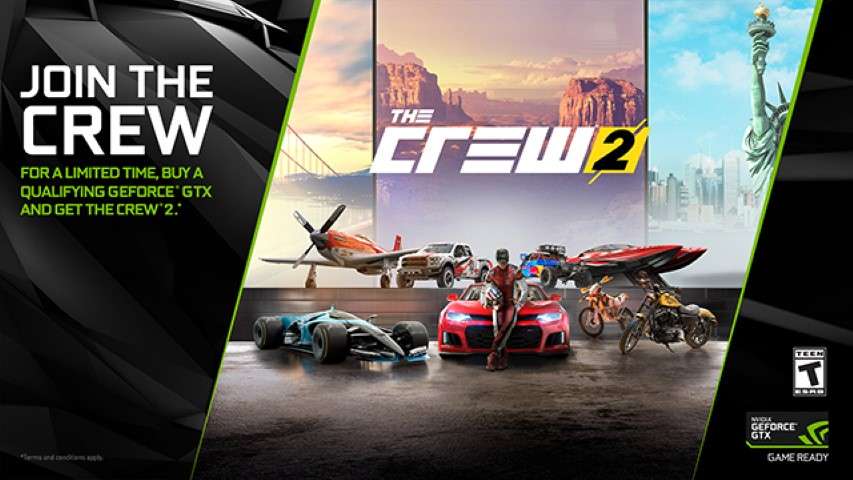 L'articolo Nvidia presenta Join the Crew Bundle sembra essere il primo su IlVideogioco.com.
Fonte: Nvidia presenta Join the Crew Bundle