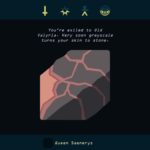 Nerial, Devolver Digital e HBO hanno svelato Reigns: Game of Thrones, uno spin-off della hit indipendente Reigns completamente dedicato all'omonima serie televisiva. Il gioco verrà lanciato su iOS, Android e Pc tramite Steam questo ottobre al prezzo di 4 euro.
Reigns: Game of Thrones si estende oltre la celebre serie firmata da George R. R. Martin esplorando in modi diversi i destini di vari personaggi chiave, attraverso le visioni di Melisandre. I giocatori potranno scegliere di interpretare uno specifico personaggio (come Jon Snow, Daenerys Targaryen e Cersei Lannister) e di prendere decisioni che cambieranno il destino del regno.
Sarà inoltre necessario sapersi destreggiare nella rete di complesse relazioni di amicizia e inimicizia che caratterizza la politica di Westeros, scegliendo se e quando impiegare tattiche più o meno brutali e richiedere l'aiuto militare dei propri incostanti nobili, con lo scopo di mantenere l'equilibrio del continente.
L'articolo Annunciato per Pc e mobile Reigns: Game of Thrones proviene da IlVideogioco.com.
Continua la lettura di Annunciato per Pc e mobile Reigns: Game of Thrones →