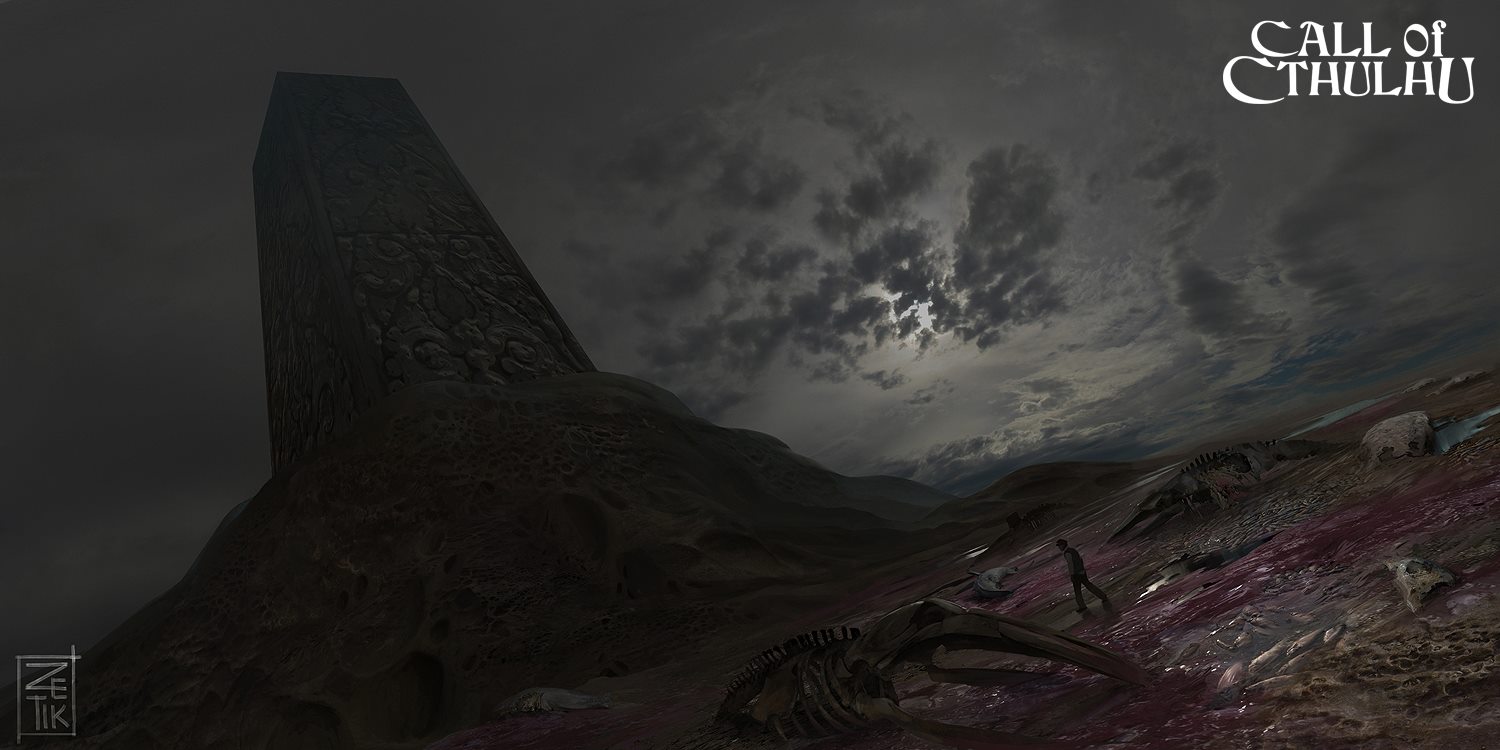 H.P. Lovecraft è considerato uno dei grandi maestri della letteratura horror. È annoverato tra i geniali creatori del fantastico contemporaneo anche se solo dopo la sua morte. Il terrore nei racconti dello scrittore di Providence deriva principalmente dalla paura dell'ignoto, dalla sensazione permanente di minaccia incombente sui protagonisti, anche se non sempre visibile. Ma anche dalla presenza sullo sfondo dell'orrore cosmico e di creature mostruose di origini aliene. Creature provenienti da dimensioni estranee da quella comunemente percepita.
Tutto il fascino dell'archeologia proibita, di quelle divinità arrivate millenni o milioni di anni fa da universi ipotetici e paralleli o dallo spazio, come i Grandi Antichi. Divinità addormentate in vari angoli del pianeta in attesa di risvegliarsi "quando le stelle torneranno nella giusta posizione" o di fronte a riti misteriosi che risalgono alla notte dei tempi.
Tutti elementi che in un modo o nell'altro il giocatore ritroverà in Call of Cthulhu, ultimo progetto del piccolo team di sviluppatori francese Cyanide Studio. Un gioco ispirato ai classici RPG carta e penna della Chaosium, mentre realtà e incubo si mescoleranno tra loro fino a diventare indistinguibili e confondere sia l'appassionato che il protagonista dell'avventura. Il titolo, che ha meccaniche gdr (o RPG se desiderate) è uscito lo scorso 30 ottobre anche su Pc e su Xbox One. Ecco la nostra recensione. Buona lettura.
L'ORRORE COSMICO
Nel gioco l'utente interpreta Edward Pierce, un investigatore privato che è anche reduce di guerra, un'esperienza terribile che lo ha sconvolto intimamente. Pierce è chiamato a indagare su una serie di misteriosi eventi accaduti nel 1924 su un'isola a pochi chilometri da Boston, Darkwater.
In particolare, e senza impelagarci troppo in pericolosi spoiler, l'inchiesta riguarda la strage di alcuni componenti della famiglia Hawkins. Tutti morti a causa di un incendio che per la polizia locale è stato dovuto a un semplice incidente domestico ma che in realtà potrebbe nascondere ben altro. Il protagonista scoprirà  che verrà catapultato in breve tempo in un terrificante mondo di cospirazioni, culti e orrori cosmici. La trama si sviluppa attraverso i dialoghi, tanti, che vengono condotti mediante una classica ruota i cui raggi rappresentano differenti possibilità di conversazione.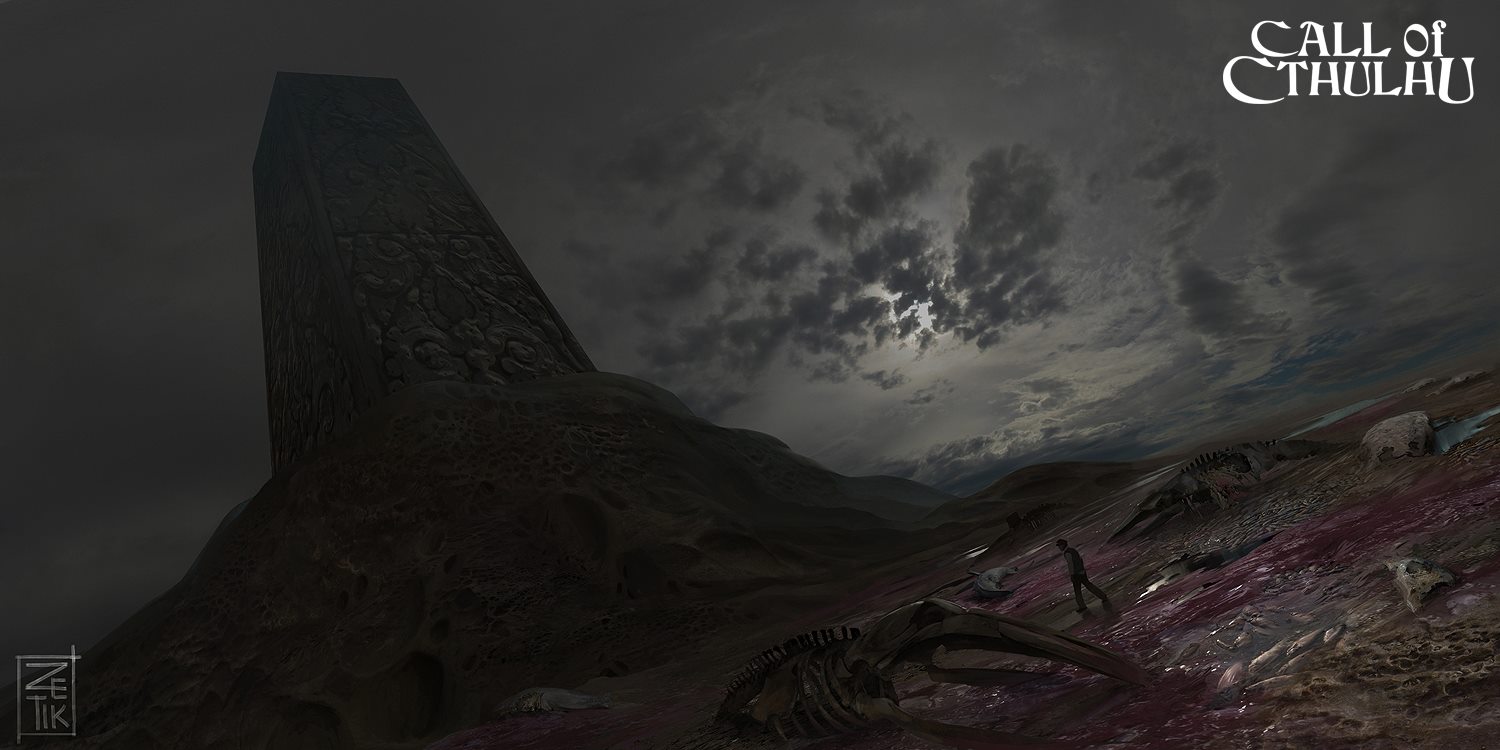 Gran parte del tempo viene quindi impiegato nel parlare con i personaggi non giocanti e nell'esplorare gli ambienti di gioco. Talvolta, inoltre, in uno stato confusionale derivato dallo stato di salute di Pierce tale da non far distinguere più la realtà dalle allucinazioni, anche se queste sessioni alla lunga si rivelano un po' ripetitive e messe lì quasi con il solo scopo di allungare il brodo.
Da questo punto di vista diventa quindi importante raccogliere il maggior numero di informazioni possibili dai documenti spari per le varie aree di gioco. Questo per avere a disposizione gli elementi giusti per poter affrontare certe discussioni o porre determinate domande capendo chi il protagonista ha di fronte. Dai dati raccolti tramite dialoghi e da quelli ottenuti dai documenti ritrovati è poi possibile progredire nell'avventura e nelle indagini, nonché risolvere dei particolari enigmi che Edward Pierce incontrerà lungo il proprio cammino. Superando i vari ostacoli il giocatore ottiene dei punti da spendere in un apposito albero delle abilità che comprendono caratteristiche come il Fiuto, la Psicologia, l'Investigazione o la conoscenza di Medicina e Occulto, giusto per citarne alcune.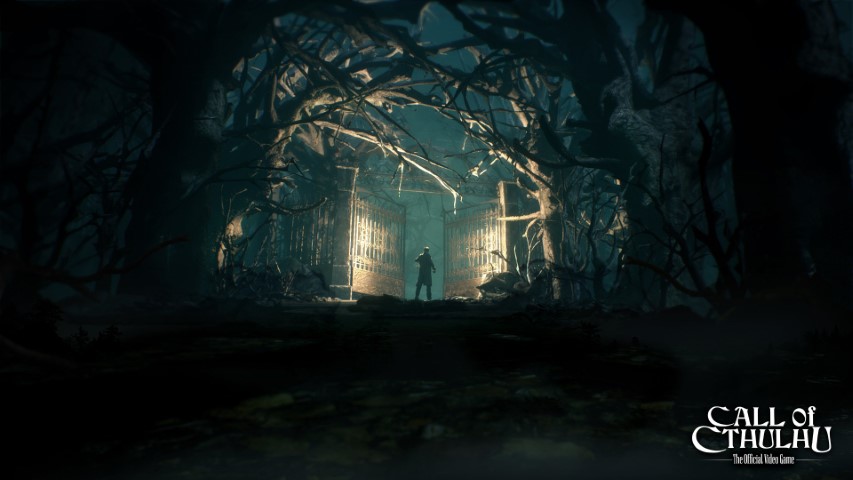 Queste statistiche servono a personalizzare il personaggio secondo i gusti del giocatore, che già all'inizio dell'avventura ha a disposizione qualche punto base da assegnare per iniziare a "costruire" la figura di Pierce. Poi, proseguendo, può concentrasi maggiormente su alcune abilità piuttosto che su altre: più l'investigatore sviluppa una determinata tecnica, maggiori saranno le possibilità di risolvere un particolare enigma o scovare un indizio legato proprio a quella branchia dove risulta meglio "preparato". La possibilità di fare ricorso alle diverse abilità del protagonista permette di risolvere le situazioni del gioco in modi differenti a seconda delle vostre scelte. Almeno sulla carta: in realtà questo elemento in stile gioco di ruolo è poco definito, nel senso che alla fine i punti spesi sulle statistiche del personaggio cambiano solo in modo solo marginale l'esperienza di gioco.
NEL NOME DI CTHULHU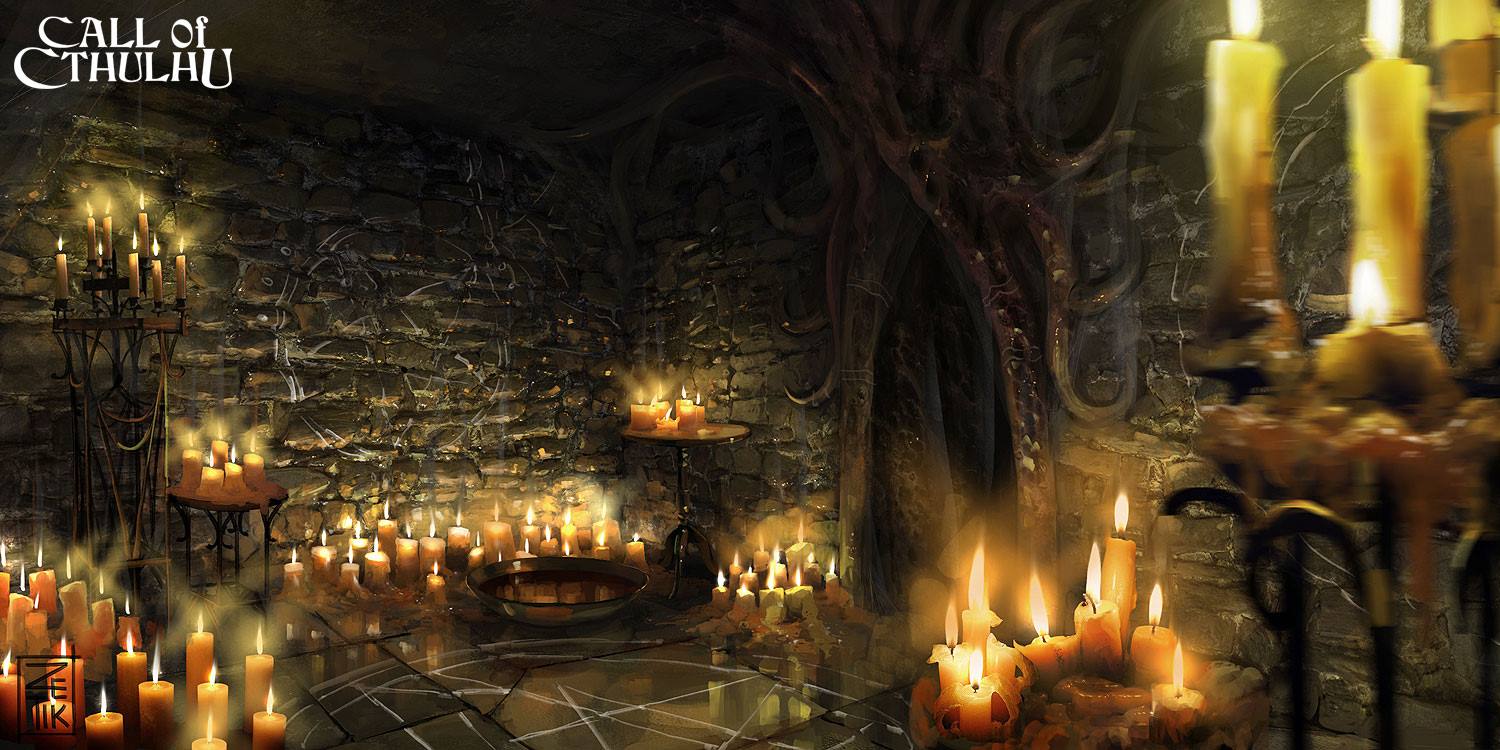 Le fasi di gioco esplorative sono infatti abbastanza guidate e difficilmente si incontreranno eccessive difficoltà nella ricostruzione degli eventi. Qualcuna, invece, la si potrebbe riscontare dinanzi a qualche nemico minaccioso, visto che il protagonista dell'avventura non può difendersi in alcun modo: unico modo per evitare il peggio, in questi casi, è quello di fuggire evitandoli quando possibile, magari nascondendosi o aggirandoli. Ma in realtà, una volta imparato le loro routine comportamentali, sfuggire alle loro grinfie non sarà un problema, visto che non brillano purtroppo per un'intelligenza artificiale sofisticata o pattern particolarmente variegati. Anche qui c'è una meccanica, quella stealth, appena abbozzata ma non sfruttata adeguatamente.
Insomma, il titolo propone un gameplay qualitativamente altalenante. Un comparto che offre diversi spunti interessanti senza però approfondirne adeguatamente le meccaniche. Alcune di esse non inficiano più di tanto sulla giocabilità e restano quindi solamente abbozzate e relegate sullo sfondo. Un vero peccato, perché in tal senso il gioco avrebbe tante potenzialità.
Ma non possiamo chiudere questa nostra recensione senza gettare prima uno sguardo  all'aspetto tecnico del prodotto.
Da questo punto di vista il gioco è caratterizzato da una grafica pulita, da un buon design capace di restituire allo sguardo il fascino dei mondi inventati dallo scrittore di Providence. E c'è, inoltre, una discreta fluidità generale a 30 fps. Ma, di contro, c'è anche da una qualità che non fa certo onore all'hardware dei PlayStation 4, console sulla quale abbiamo effettuato la nostra prova.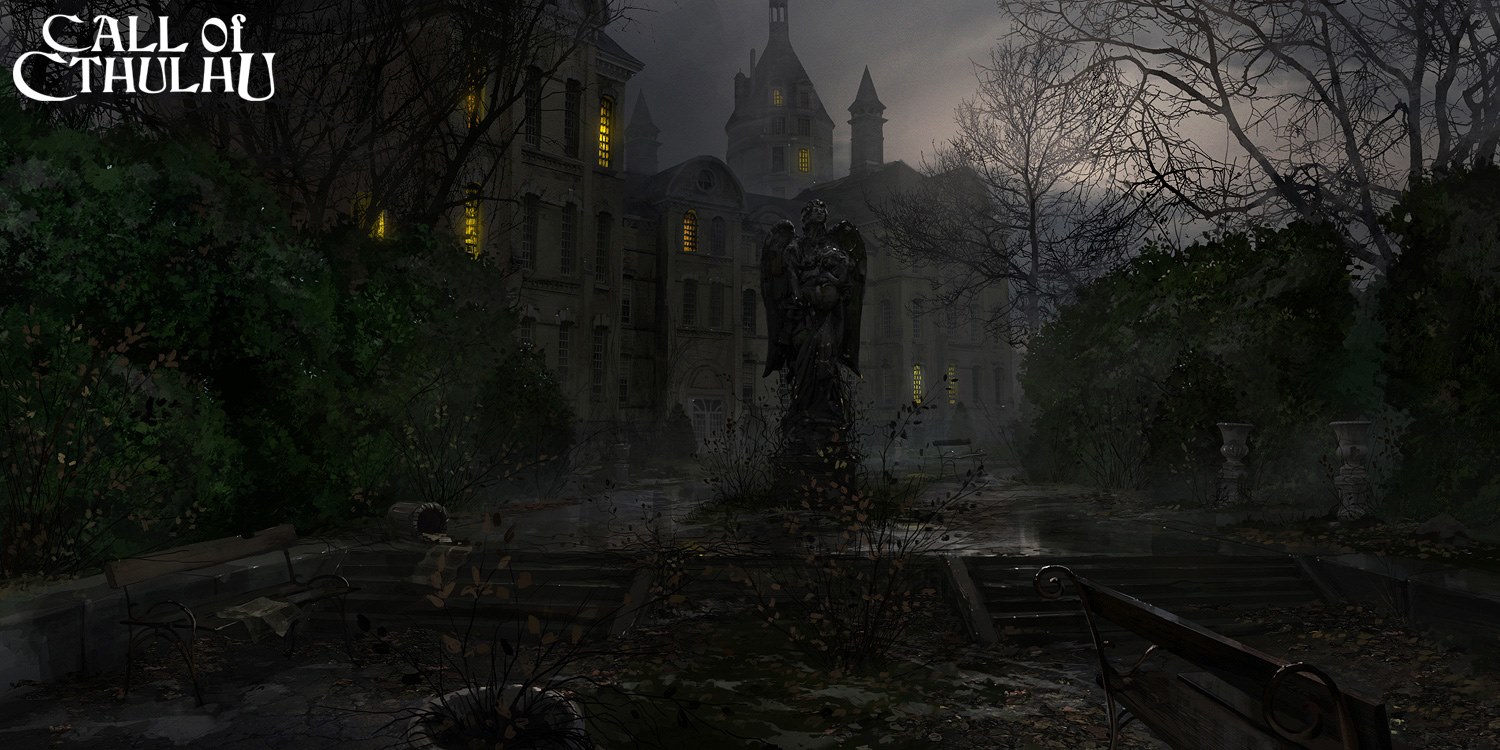 Il titolo, infatti, presenta una grafica molto più vicina alla passata generazione di console che all'attuale, con un conseguente abbassamento tangibile del livello di dettaglio e texture non sempre all'altezza della situazione che gravano molto sulla qualità totale delle immagini. Per non parlare dei modelli dei protagonisti non di altissimo livello, così come le loro animazioni che risultano un tantino legnosette a vedersi. Va meglio nel comparto audio, dove Call of Cthulhu resta abbastanza valido per via degli effetti sonori azzeccati. La  colonna sonora, mai sopra le righe, e le voci in lingua inglese dei protagonisti, decisamente buoni seppur nella media, fanno il resto.
COMMENTO FINALE
Call of Cthulhu è un titolo imperfetto, dotato di tante potenzialità purtroppo non sempre espresse appieno.

A una storia interessante e tutto sommato ben messa in scena all'interno di un mondo che trae forma dall'immaginario lovecraftiano, fanno da contraltare un comparto tecnico vetusto e soprattutto un gameplay qualitativamente altalenante. La giocabilità propone diversi elementi potenzialmente interessanti, ma senza però approfondirne adeguatamente le meccaniche. Tali meccaniche quasi sempre restano solamente abbozzate sullo sfondo.

Il risultato è un prodotto molto simile ai racconti interattivi più che a un avventura vera e propria, carino da giocare ma non eccezionale, che potrebbe piacere ai fan del grande Lovecraft e delle inquietanti atmosfere dei sui racconti.
L'articolo Call of Cthulhu, Recensione proviene da IlVideogioco.com.
Continua la lettura di Call of Cthulhu, Recensione →