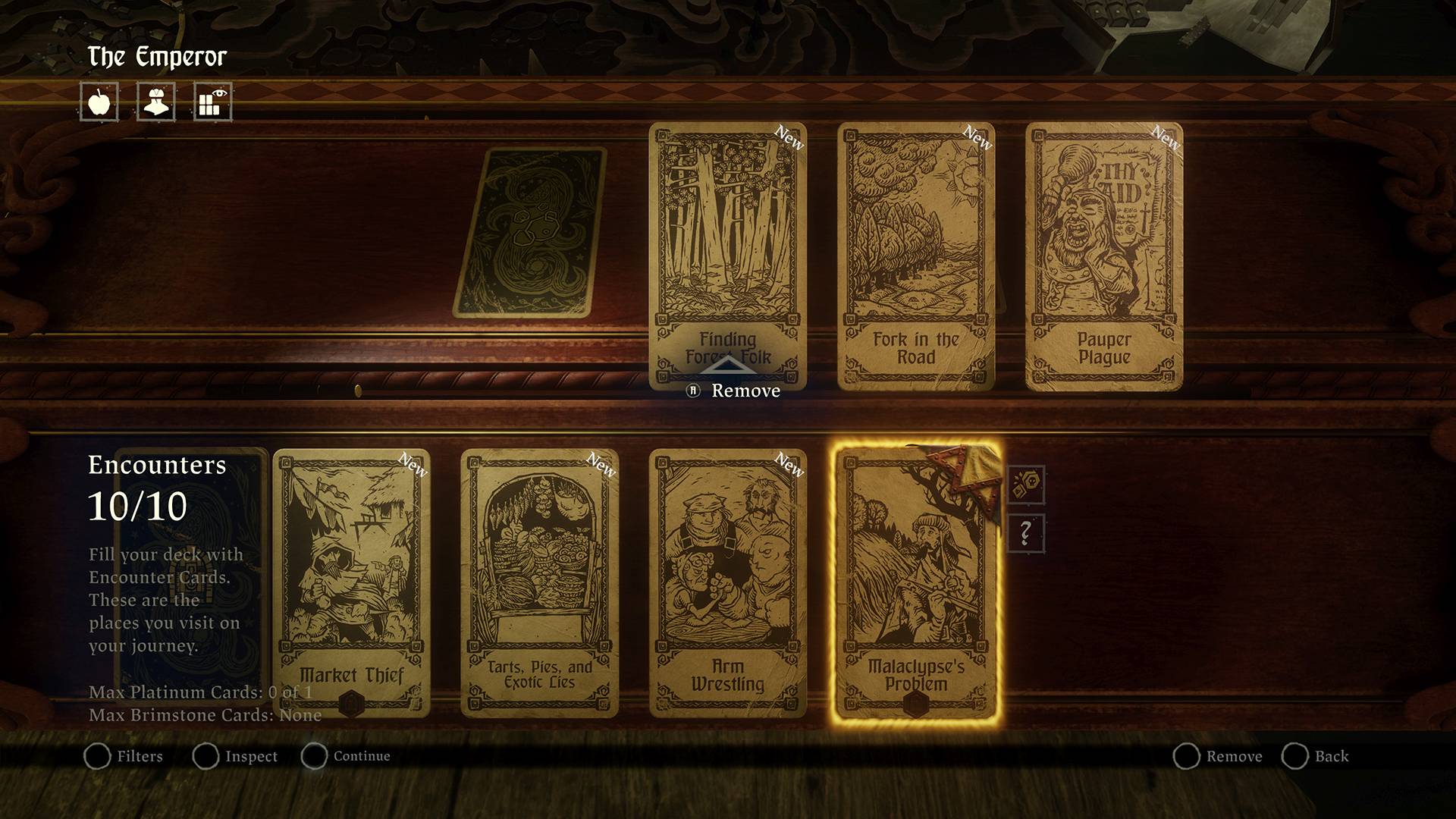 Immaginate di stare davanti ad un misterioso individuo in grado di leggervi le carte e che il suo racconto influenzi il vostro destino come se fosse un dungeon master… chiudete gli occhi e riapriteli. Il mondo di Hand of Fate si materializza anche su Switch grazie al suo sequel.
Hand of Fate 2 era già arrivato su Steam il 7 novembre dello scorso anno raccogliendo buoni responsi della critica (tra cui il nostro) e un buon seguito dal pubblico.
Dal 17 luglio scorso, invece, gli utenti Switch possono acquistarlo in via digitale tramite il Nintendo E-Shop. Stiamo parlando di un videogioco di ruolo, roguelike con elementi da gioco da tavolo e deck-building, sviluppato da Defiant Development.
La versione Switch quindi si propone agli utenti della ibrida di Nintendo con tante caratteristiche peculiari. Ma andiamo con ordine e dritti al punto
DI TUTTO UN PO'
Il primo Hand of Fate risale al 17 febbraio 2015, è arrivato su sistemi Windows, Linux, PS4 e Xbox One ed intavolava (quasi letteralmente) un videogioco di ruolo che si svolgeva intorno ad un tavolo di legno, per l'appunto. Da lì prendeva forma la narrazione di un commerciante che, rivolgendosi al giocatore, intavolava una discussione a base di segreti, intrighi e avventure.
Quando la narrazione non riusciva a rendere l'idea, quando occorreva menar le mani perché la situazione si era fatta incandescente, al giocatore spettava il compito di superare delle fasi – brevi ma intense – di combattimento in terza persona dove schivare, bloccare e attaccare, uccidendo le minacce prima che queste uccidessero lui.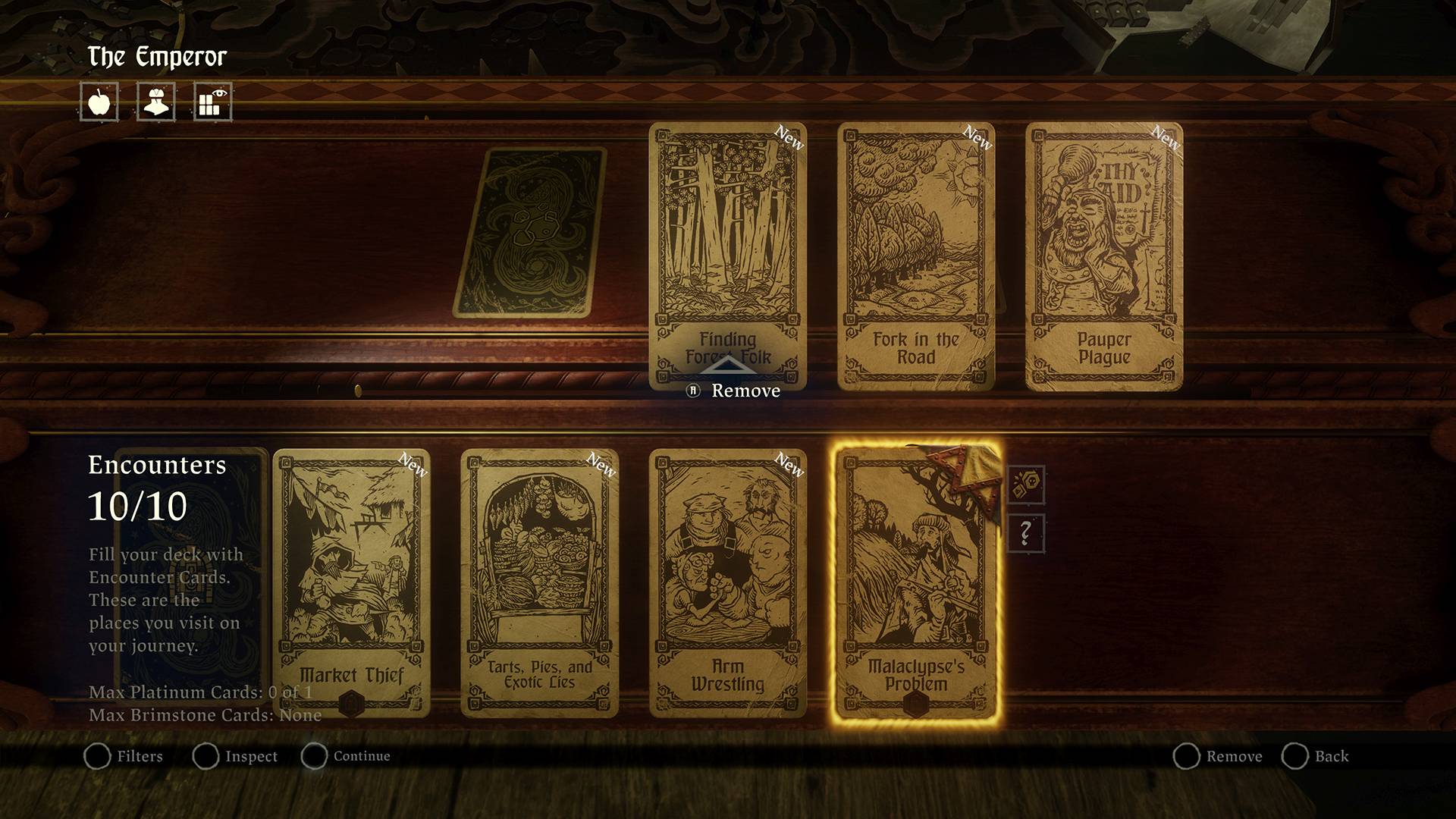 Le avventure si sviluppano lungo un cammino formato da un mazzo carte, come dei novelli tarocchi, dove sono raffigurati personaggi, oggetti, armi, luoghi e nemici da affrontare. Alla fine del sentiero formato dalle carte, immancabilmente, c'è un boss di fine livello. Questi deve essere eliminato per permettere alla storia di proseguire. Hand of Fate 2, in buona sostanza, fa le stesse cose del suo "papà" ma lo fa con un'attenzione ai particolari che ci sembra prodigiosa.
Il mazzo di carte, in gran parte, possiamo deciderlo noi ma è del tutto casuale l'ordine di ritrovo delle carte che decidiamo di portare con noi.
UNA VERA GIOIA DA SENTIRE E VEDERE
L'aspetto grafico di Hand of Fate 2 è quello che salta subito all'occhio. E' talmente pieno di attenzione per i dettagli, animazioni certosine ed effetti di luce da rendere, il risultato finale, una vera gioia per gli occhi. Non ne risulta sminuita l'ambientazione medievale, gotica e oscura, piena com'è di magia, mistero e fascino, tutta condita da quella voce del commerciante che, da bravo "Dungeon Master" di cartacea memoria, aiuta ad immergersi nella narrazione. L'atmosfera è davvero notevole ed interessante e le avventure man mano che si va avanti sono molteplici. Questo favorisce molto la varietà ed aumenta il piacere a ri-giocare il titolo.
Effetti sonori e musiche sono ottimamente selezionate e orchestrate, restituiscono l'atmosfera giusta e sono avvalorate da un doppiaggio, tutto sommato, convincente.
Quello che lascia un po' l'amaro in bocca è il dover ammettere che Hand of Fate 2, come il suo predecessore, sono ottimi giochi ma apprezzato da una stretta cerchia di appassionati, che non fuggono di fronte a lunghi dialoghi narrati (e tradotti anche in italiano, in maniera decisamente funzionale) e non si lamentano delle brevi ed intense sessioni di combattimento.
La versione Nintendo Switch si lascia apprezzare ancora di più data la sua natura di ibrida e, quindi, portatile, che non soffre il passaggio dal grande al piccolo schermo e si presta egregiamente per questo tipo di giochi ragionati, facilmente da interrompere e da riprendere appena possibile.
COMMENTO FINALE
Hand of Fate 2 è il seguito di un videogioco di ruolo con elementi da libro-game e giochi da tavolo ottimamente implementati. Le fasi narrative si alternano a quelle di combattimento e queste ultime sono in terza persona, con molta azione e ben orchestrate, breve ed intense.

Le fasi narrative fanno ampio uso di testi e voce narrante, scelte da compiere e conseguenze da accettare. Non manca nemmeno il bottino da raccogliere, da scegliere e da utilizzare nel migliore dei modi. Ci sono spade a una mano che permettono di difendersi con uno scudo, ci sono armi ad una mano che rendono più forti in offesa ma più deboli in difesa e così via. Buona la personalizzazione del personaggio e avvincente risulta la trama, canonica, classica, aderente agli stilemi della tradizione fantasy e, per questo, molto godibile.

La giocabilità è sorprendentemente abbordabile, di facile intuizione, chiarissima e mai banale. Le fasi action spingono a dare il meglio di sé tramite blocchi, contro-mosse, schivate, fendenti e affondi. Il tutto è accompagnato da una presentazione visiva che non ha nulla da invidiare a produzioni più blasonate: animazioni, suoni, colonna sonora compongono un quadro d'insieme davvero gradevole e discretamente longevo.
L'articolo Hand of Fate 2, Recensione Switch proviene da IlVideogioco.com.
Continua la lettura di Hand of Fate 2, Recensione Switch →