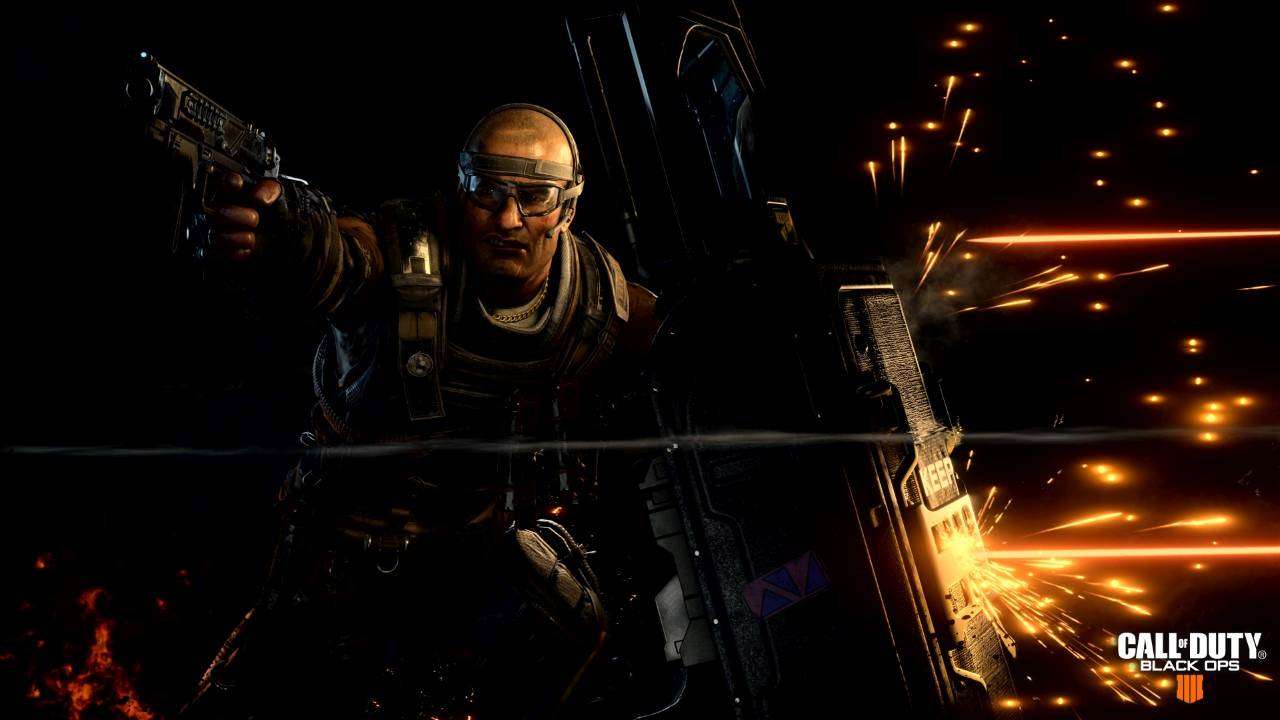 Call of Duty è una di quelle serie ludiche destinate sempre e comunque a far discutere e a dividere l'opinione pubblica: di fatto, ogni gioco di questa saga o lo si ama, o lo si odia, quasi mai senza vie di mezzo. La conferma la si è avuta anche quest'anno, con l'uscita sul mercato di Black Ops IV, l'ultimo capitolo della serie, il primo nel quale manca totalmente una campagna single player.
Una scelta che, appunto, ha fatto molto discutere i fan, divisi tra quelli che amavano la modalità e coloro che invece la giocavano solo come contorno, prima di tuffarsi "anima e core" nelle varie modalità multigiocatore. Proprio verso questi ultimi Treyarch e Activision, evidentemente attenti al mercato e alle mode, hanno deciso di indirizzare la loro ultima fatica, che come scritto prima elimina la campagna in favore di un'offerta multiplayer più ricca che mai, all'interno della quale è disponibile pure un'interessante modalità Battle Royale.
Ecco quindi la nostra recensione Di Call of Duty: Black Ops IV su PS4. Buona lettura.
LO SPECIALISTA
Call of Duty: Black Ops IV "parte" proponendo una serie di tutorial narrativi legati al passato dei dieci specialisti del gioco.
Già visti in numero minore e caratteristiche differenti in Call of Duty: Black Ops III, questa categoria di personaggi come vedremo meglio più avanti aggiunge ulteriore pepe al sistema di combattimento del gioco.
Ad ogni modo, sono disponibili in una modalità offline chiamata Quartier Generale Specialisti, dove ciascuno di loro viene impegnato in una breve sezione d'addestramento. Questo è seguito da un filmato introduttivo e da un vero e proprio combattimento contro dei bot. La sezione è utile per prendere confidenza col gioco e con le sue meccaniche prima di tuffarsi a capofitto nelle partite online, anche se in linea di massima il feeling con i comandi per chi ha giocato ai vecchi Call of Duty rimane intatto. Molti dei contenuti disponibili in questa area, infatti, replicano a grandi linee quelli del multiplayer: ritmo incalzante, tanta varietà e le giuste trovate create ad hoc per ravvivare situazioni usuali.
Ma questo è solo un assaggio. Call of Duty: Black Ops 4 offre infatti tre diverse modalità principali di gioco: Multiplayer, Zombi e Blackout. Cuore pulsante della produzione è il comparto multigiocatore, che propone otto modalità e un sistema di gioco estremamente "semplice", ma al contempo ricco di possibilità e combinazioni.
Eliminati super-salti, jetpack e camminate sui muri si ritorna al combattimento classico, quello duro e "piedi a terra" dei capitoli passati. I combattimenti si svolgono sulla falsariga dei precedenti capitoli della saga, anche se gli sviluppatori si sono impegnati per rendere gli ambienti più ricchi in termini di verticalità e ancora più variegati gli scontri.
In tal senso un ruolo importante lo recitano i sopracitati Specialisti, soldati dotati di un'abilità e una mossa speciale a tempo specifici, più un gadget personale. Tale qualità è però legata al sistema "Pick 10", la possibilità cioè di scegliere dieci tra perk, potenziamenti e modificatori ed equipaggiarli per definire una Classe. Armi, ottiche, granate e addirittura le "Killstreak" possono essere tutte equipaggiate in modo libero, a patto di avere i relativi punti necessari per il loro sblocco.
Ebbene, fino a quando l'equipaggiamento speciale che caratterizza l'abilità dello Specialista è equipaggiato, la sua adozione è gratuita, ma nel momento in cui si decide di sostituirlo con un accessorio "normale", viene consumato uno dei dieci punti a disposizione per creare una classe.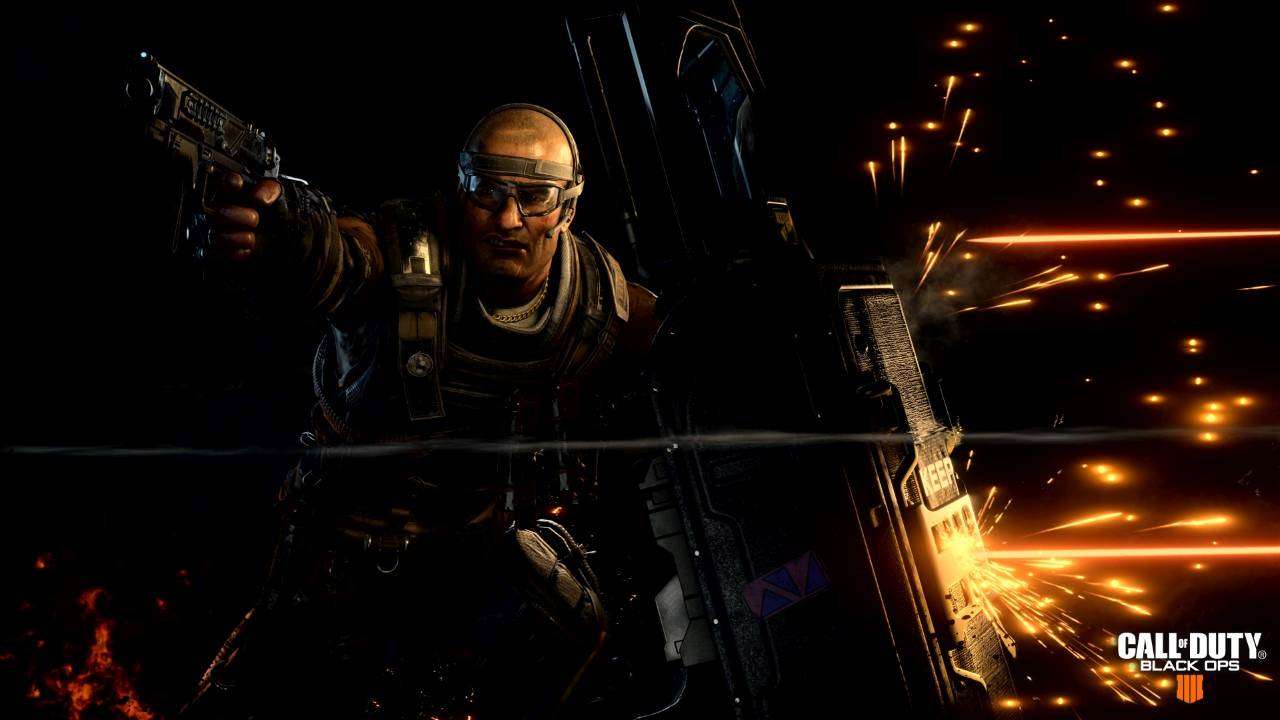 Sul campo, la presenza degli Specialisti aggiunge maggiore strategia all'impianto costruito da Treyarch, come accennato prima, soprattutto nel gioco di squadra, visto che alcuni "poteri" sono molto utili in qualsiasi circostanza, altri solo in alcune modalità e il giocatore è spinto quindi a trovare, a seconda degli scenari, la giusta combinazione di elementi nel gruppo per superare al meglio ciascuna sfida. Proprio per adeguarle alla loro presenza, il team di sviluppo ha lavorato molto sulle mappe. In Black Ops IV ce ne sono quattordici, in un pacchetto adatto per tutti gli stili e le modalità di gioco.
Ci sono scenari ideali per imboscate, e più in generale per frenetiche partite di Deathmatch, altre piene di punti di accesso, defilamenti e zone "calde" da dove godere di un buon punto di cecchinaggio o da affrontare correndo impazziti tra strette viuzze. Altri campi da gioco sono progettati su più livelli, e dotati di una spiccata verticalità capace di garantire un approccio per tutte le tipologie di giocatori. Altre novità in ambito gameplay sono la nebbia di guerra, un effetto che oscura porzioni della mappa sul piccolo radar di riferimento, mostrando solo zone circoscritte intorno ai giocatori costretti a quel punto a sfruttare la comunicazione di squadra e il piazzamento degli uomini, un miglior rinculo dell'arma e l'eliminazione della rigenerazione automatica della salute, sostituita da un sistema di recupero vita manuale delegata a un'abilità.
MODALITÀ ZOMBI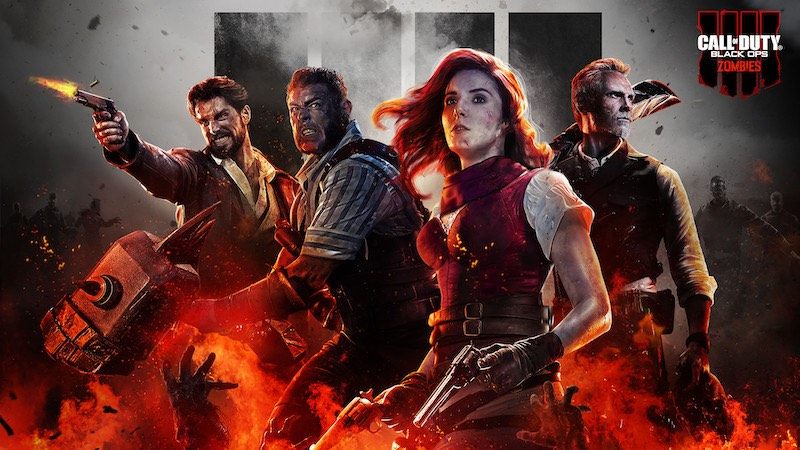 Anche la modalità Zombi mantiene una struttura simile a quella delle passate edizioni, ma viene proposta in ben tre modalità e con qualche piccola ma interessante novità, a cominciare dalla presenza della modalità Rush, che offre un'alternativa arcade alle meccaniche principali, incentrando tutto sul punteggio, sulla velocità d'azione e su quel pizzico di competizione nel rubare potenziamenti e moltiplicatori ai compagni per vincere.
Quella classica, invece, rimane la stessa, con una sorta di avventura condita da dialoghi piuttosto fuori di testa dove i personaggi lottano per sopravvivere e progredire, attivando trappole improvvisate o utilizzando postazioni fisse per eliminare i morti viventi e accumulare quindi punti, coi quali ottenere nuovi accessori, elisir e talismani. Ogni personaggio è dotato di un ruolo e di tratti offensivi e difensivi specifici che coinvolgono tutto il team, per cui si agisce insieme nel più classico gioco di squadra.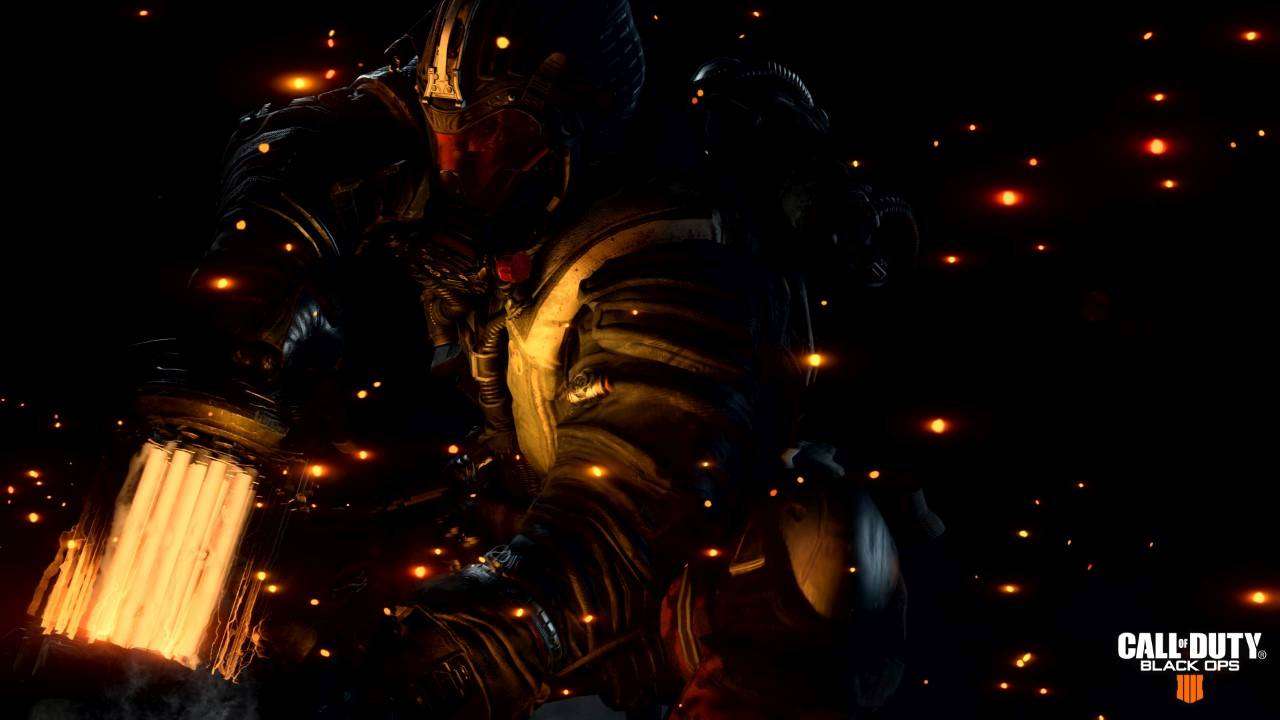 Dulcis in fundo, attraverso le opzioni si può intervenire sul livello di difficoltà e su alcuni modificatori che vanno a incidere sull'esperienza, personalizzandola al massimo. Il tutto è tenuto insieme da una trama come sempre un po' fuori di testa: Scarlett Rhodes sta indagando sulla misteriosa scomparsa del suo eccentrico padre, e con l'aiuto di tre fedeli reietti dovrà viaggiare nel tempo per affrontare ondate di non morti e scoprire una preziosa reliquia dotata di uno straordinario potere capace di minacciare tutta l'umanità.
Questa sessione di gioco funziona e diverte, soprattutto in co-op, e a noi è piaciuta particolarmente la modalità zombi intitolata "Viaggio disperato". Per la cronaca, una quarta mappa chiamata Classified è disponibile come bonus all'interno del Season Pass del gioco: si tratta del remake dell'originale Five di Call of Duty: Black Ops ambientata al Pentagono.
LA BATTLE ROYALE
Blackout è invece la modalità battle royale del gioco, e riunisce personaggi, ambientazioni, armi ed equipaggiamenti di tutta la serie, all'interno della più grande mappa mai realizzata in Call of Duty. Essa è in grado di ospitare fino a un centinaio di giocatori: come ambientazioni gli sviluppatori si sono ispirati ai luoghi iconici dei precedenti capitoli come Nuketown, Firing Range e Raid, mentre in termini strutturali, a prodotti come Playerunknown's Battlegrounds, personalizzando il tutto con lo stile di CoD per realizzare una modalità divertente e immediata, ma al contempo capace di regalare soddisfazioni agli utenti più abili e preparati a livello di tattica, strategia e scambio di colpi.
Si può giocare in singolo, con un amico (coppie) o con un'intera squadra (quartetti) poi, una volta lanciatisi da un aereo con una tuta alare e scelto il luogo ideale della mappa dove atterrare, iniziare il combattimento.
Non prima ovviamente di essersi procurati armi ed equipaggiamento negli edifici incrociati.
La modalità funziona piuttosto bene, offre diversi spunti per partite divertenti e imprevedibili (ci sono delle missioni alternative che si attivano a partita in corso, utili magari per sbloccare altri personaggi o ottenere particolari bottini), ma manca ancora di qualcosina a livello di contenuti per essere davvero completa. E qui subentra l'unica perplessità al riguardo del gioco in generale: data la sua natura puramente online, quanto durerà il supporto? E questi sarà quasi esclusivamente a pagamento, pesando ulteriormente sulle tasche dei giocatori, o i contenuti saranno in buona parte a titolo gratuito?
Ad ogni modo, controlli alla mano le sparatorie risultano piacevoli grazie anche a un arsenale che propone le tantissime armi della saga. La loro distribuzione casuale sulla mappa è abbastanza oculata, così come quella di kit medici, armature, power-up, munizioni e accessori. Sono tutti elementi che al momento giusto possono spesso fare la differenza in battaglia.
Come del resto gli zombi, presenti in alcune aree, variabile impazzita pronta a divorare chiunque osi avventurarsi dalle loro parti. Ma non possiamo chiudere questa nostra recensione senza gettare prima uno sguardo  all'aspetto tecnico del prodotto.
Da questo punto di vista il gioco è caratterizzato da una grafica pulita e da una buona fluidità generale a 60Fps, con solo qualche lieve calo di frame rate in Blackout. Ma questo va a discapito di un abbassamento tangibile del dettaglio e della pulizia, con texture non sempre all'altezza e aliasing spalmato a schermo che gravano molto sulla qualità totale delle immagini. Per non parlare dei modelli dei protagonisti non di altissimo livello, così come le loro animazioni che risultano un tantino legnosette a vedersi.
Eppure nonostante tutto ciò,  Call of Duty: Black Ops IV resta abbastanza valido dal punto di vista estetico generale. Questo grazie al buon utilizzo degli effetti di luce e di quelli particellari. Al pari della colonna sonora, delle voci e degli effetti audio, decisamente buoni seppur nella media.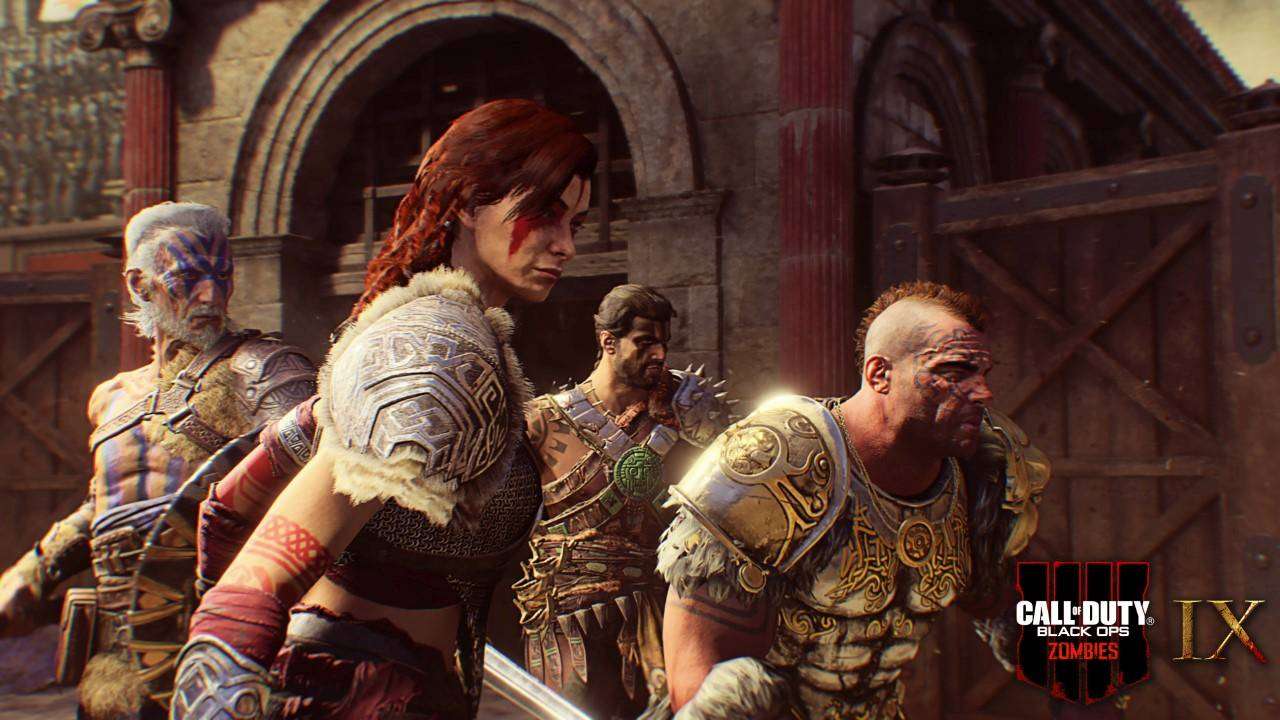 COMMENTO FINALE
Call of Duty: Black Ops IV si conferma sui livelli di eccellenza del passato per il multiplayer grazie a un comparto come al solito ricco di contenuti, ben ingegnato e molto divertente.

Eliminata la campagna per singolo giocatore, il team di sviluppo ha incrementato l'offerta online con una mole più che abbondante di modalità multigiocatore.
La giocabilità, poi, è quella classica della serie, con in più qualche aggiunta che non stravolge l'impianto strutturale di certe meccaniche, ma dona comunque una maggiore profondità tattica e strategica alle sfide, complice la figura dei cosiddetti specialisti, senza per questo mettere da parte l'azione personale. In più ci sono gli zombi con tre modalità molto divertenti e impegnative e una inedita Battle Royale ben concepita, seppur bisognosa ancora di qualche intervento per limarne alcune piccole imperfezioni.

Gli unici dubbi riguardano invece il costo a nostro modo eccessivo del prodotto, considerandone la natura. Ed il timore che il supporto da parte di Activision non sia poi costante e lungo come promesso, e necessiti di ulteriori spese da parte dell'utenza.
L'articolo Call of Duty: Black Ops IV, Recensione proviene da IlVideogioco.com.
Continua la lettura di Call of Duty: Black Ops IV, Recensione →