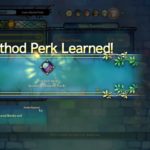 Bandai Namco Entertainment Europe ha annunciato l'uscita di un nuovo dlc, The Lair of the Lost Lord, per Ni No Kuni II: Il Destino Di Un Regno, che sarà disponibile dal 13 dicembre. L'espansione sarà acquistabile separatamente ma i possessori del season pass potranno scaricarla gratuitamente.
I giocatori potranno tuffarsi in un misterioso Labirinto per fronteggiare nuovi nemici, incluso il Prince of Wraiths, nel tentativo di evitare la distruzione del Regno di Evermore.
Ecco il trailer di presentazione.
LE NOVITA' SALIENTI
Il Labirinto: una nuova zona che contiene diverse sfide
Il Martial Method: l'ultima aggiunta al sistema di combattimento. I giocatori avranno accesso a due Martial Methods: Gizmo Supremo, che assicura ai giocatori l'accesso a gadget super tecnologici per ribaltare le sorti della battaglia e Ding Dong Discipline, un metodo di combattimento ereditato dai migliori guerrieri del regno
Nuove missioni, che svelano il passato di alcuni dei personaggi principali, e nuove parti di equipaggiamento da collezionare
Inoltre, un aggiornamento gratuito sistemerà alcune problematiche minori e aumenterà il livello massimo per i componenti del party a 120.  A seguire le immagini. Qui, invece, la recensione del gioco.
L'articolo Ni No Kuni II: Il Destino di un Regno, data per il nuovo dlc proviene da IlVideogioco.com.
Continua la lettura di Ni No Kuni II: Il Destino di un Regno, data per il nuovo dlc →