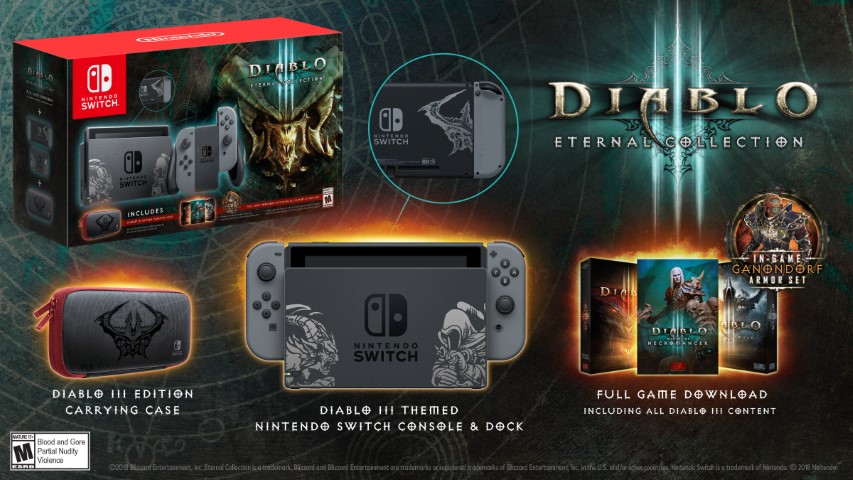 Svelato il bundle di casa Nintendo che conterrà una console Switch con la sua base, personalizzate entrambe con artwork dedicati a Diablo III, una custodia a tema e un codice download del gioco comprensivo di tutte le espansioni: Ascesa del Negromante e Reaper of Souls.
Questo pacchetto sarà disponibile dal 2 novembre, in concomitanza con l'uscita dell'action gdr di Blizzard per la console ibrida di Nintendo.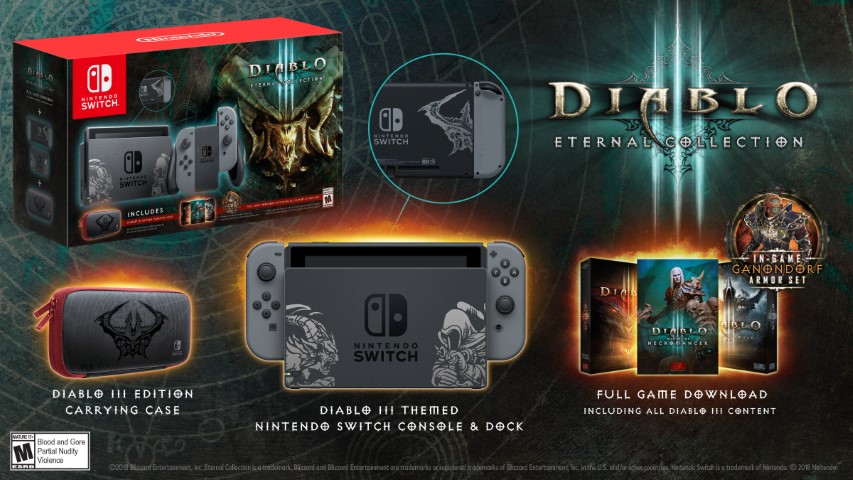 Inoltre, solo per i fan che giocheranno su Switch saranno presenti oggetti e ricompense in game che includono molti elementi tratti dalla serie Legend of Zelda, come l'esclusivo set di trasmogrificazione che permetterà ai personaggi di indossare la celebre armatura di Ganondorf e una cornice a forma di Triforza.
Per chi non lo sapesse, in Diablo III: Eternal Collection, i giocatori potranno scegliere tra una delle sette classi di personaggi, tra cui Barbaro, Crociato, Cacciatore di demoni, Monaco, Negromante, Sciamano e Mago, per intraprendere un'avventura buia e memorabile, distruggere i demoni e recuperare il bottino. Il titolo, infine, può essere giocato in modalità TV o in viaggio grazie alla funzione portatile di Switch.
Giuseppe Stecchi
L'articolo Svelato Bundle Switch e Diablo III: Eternal Collection proviene da IlVideogioco.com.
Continua la lettura di Svelato Bundle Switch e Diablo III: Eternal Collection →