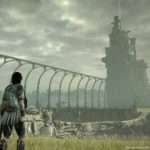 Il mondo dei videogiochi è da sempre fucina di grandi talenti. Uno degli autori più talentuosi, è in tal senso Fumito Ueda, genio che per anni ha meravigliato e fatto innamorare il pubblico con le sue opere caratterizzate da uno stile unico, quasi ipnotico e onirico, che catturano il giocatore e lo trasportano magicamente in un universo parallelo, arcaico in cui la natura, il paesaggio, l'antico si fondono in scenari enormi in cui perdersi come in un viaggio verso l'ignoto.
Una di queste, Shadow of the Colossus, vede la luce su PlayStation 4 grazie a una nuova edizione rimasterizzata e ritoccata realizzata da Bluepoint Games, team di sviluppo che si era già occupato della remaster dello stesso titolo qualche anno fa su PlayStation 3.
Con la differenza però che stavolta, pur lasciando intatto gameplay, storia e contenuti, il gruppo ha operato massicciamente sul lato tecnico, compresi i comandi, disponibili sia con l'interfaccia originale, sia con una moderna e una terza a metà tra le due. Ma procediamo con ordine e facciamo un riepilogo del gioco, a cominciare dalla storia.
DAVIDE CONTRO GOLIA
In Shadow of the Colossus il giocatore interpreta un ragazzo di nome Wander che, a cavallo del suo inseparabile quadrupede, Agro, raggiunge una terra misteriosa nel tentativo di riportare in vita una misteriosa ragazza. Per riuscire nel suo scopo deve però affrontare sedici Colossi che rappresentano altrettante statue presenti all'interno del tempio, il Sacrario del Culto, nel quale il protagonista si è avventurato portandovi il corpo della giovane.
Queste creature, alcune delle quali davvero enormi, sono sparse per le vaste lande che popolano il gioco, che dunque devono essere attraversate a piedi o a cavallo, per sfidarle una alla volta e cercare di abbatterle. Per trovarle viene in aiuto la spada di Wander, che una volta innalzata al cielo emette un fascio di luce che indica la direzione da seguire per raggiungere il prossimo avversario. Da questo punto di vista, una volta raggiunta la preda, è importantissimo studiarne il comportamento e l'ambiente circostante, visto che dalla combinazione di diversi fattori e di diversi elementi, anche di gameplay (gli scontri uniscono elementi action, puzzle e platform) può dipendere l'esito di una battaglia.
In tal senso c'è da dire che ciascuna creatura ha modi di agire e punti deboli differenti (evidenziati anche dalla spada), pertanto bisogna sempre approntare una nuova tattica per ogni "mostro", puntando sull'arma più adatta (Wander ne ha due, cioè a dire un arco e la sopra citata spada) e sulle capacità di Agro.
Questi è dotato di un'intelligenza artificiale indipendente che lo fa agire con una sua logica (è possibile richiamarlo con la voce o con un fischio, saltarci sopra e indirizzarlo verso una direzione, ma non salterà mai da un dirupo o ostacoli insormontabili).
Tra lui e il ragazzo c'è infatti una forte connessione che si sviluppa per tutta la durata dell'avventura: saltando dalla sua groppa, per esempio si può tentare di risalire sul corpo di un colosso per poi attaccarlo colpendolo nelle parti alte, oppure lanciandolo al galoppo si possono affrontare i Colossi volanti. In ogni caso occorre un certo tempismo per manovrare bene il cavallo ed evitare di cadere, magari mentre si cerca di saltare verso la gamba di un "mostro" per aggrapparsi. E fare attenzione anche a fattori quali la barra di energia del destriero, e quello della resistenza di Wander: se si esaurisce la prima, Agro può stramazzare al suolo, mentre nel secondo caso il protagonista rischia di stancarsi, di perdere la presa e di non riuscire più a mantenere l'equilibrio o a rimanere appeso al quadrupede e dunque cadere giù.
UN MONDO MAGICO… MA MENO ONIRICO
Tra la caccia a un Colosso e la successiva c'è poi tutto un mondo da esplorare, reso disponibile e "aperto" fin dall'inizio, per semplice curiosità o per scoprire eventuali segreti. In Shadow of the Colossus si può fare quasi di tutto: dal bagno in un laghetto ad attraversare il deserto o affrontare la pioggia, dal cavalcare senza una meta ben precisa verso un particolare spuntone di roccia o albero al cavalcare sulla spiaggia per godersi il tramonto.
Tra l'altro la componente artistica del progetto e la "magicità" delle ambientazioni, resa anche dalla loro caratterizzazione e dalla bontà degli effetti visivi come l'alternarsi degli eventi atmosferici, spingono quasi a essere visitate e scoperte, angolo dopo angolo. Certo, è vero che la nuova e più dettagliata grafica ha privato il gioco di quella atmosfera quasi onirica che si respirava nell'edizione su PlayStation 2, grazie al particolare uso della luce e di una palette cromatica con colori quasi spenti. Ma l'evocatività degli scenari, complici anche le dimensioni stesse del mondo di gioco che fanno sentire il videogiocatore quasi impotente e solo, c'è tutta.
Anche la realizzazione dei Colossi poi è davvero encomiabile: sono grandi nel vero senso della parola e il restyling grafico ce li restituisce più realistici e belli che mai, valorizzando ulteriormente il lavoro fatto sull'originale dal team di Fumito Ueda che studiò diverse strutture architettoniche, cercando di adattarle e di riproporle nella forma di queste creature viventi. Il tutto a 1080p e 30 frame per secondo su PlayStation 4 "liscia" (quella usata per questa prova), mentre su quella Pro sono attivabili alcune opzioni come i 60 Fps.
Completa il quadro un comparto sonoro veramente azzeccato che espande l'atmosfera di gioco grazie sia ai suoni ambientali, da cinguettare di uccelli al rumore del vento, fino alla musica vera e propria, che si attivano quando inizia un combattimento e ne sottolineano i vari passaggi e le varie fasi con diversi quanto giusti gradi di intensità, contribuendo a rendere più epici gli scontri. Anche perché ciascun brano è una piccola opera a sé, e contribuisce con gli altri a formare una delle migliori colonne sonore disponibili in questo settore.
COMMENTO FINALE
Anche in questa sua nuova veste Shadow of the Colossus mantiene le caratteristiche che lo hanno reso così amato dal pubblico già ai tempi di PlayStation 2, cioè a dire delle meccaniche sia tecniche che emotive che fanno leva sull'alchimia tra i due personaggi e sull'atmosfera, più un game design come raramente si è visto in un videogioco. Un capolavoro capace ancora di evocare emozioni, da scoprire e riscoprire, oggi più che mai.
L'articolo Shadow of the Colossus, Recensione PS4 sembra essere il primo su IlVideogioco.com.
Continua la lettura di Shadow of the Colossus, Recensione PS4 →