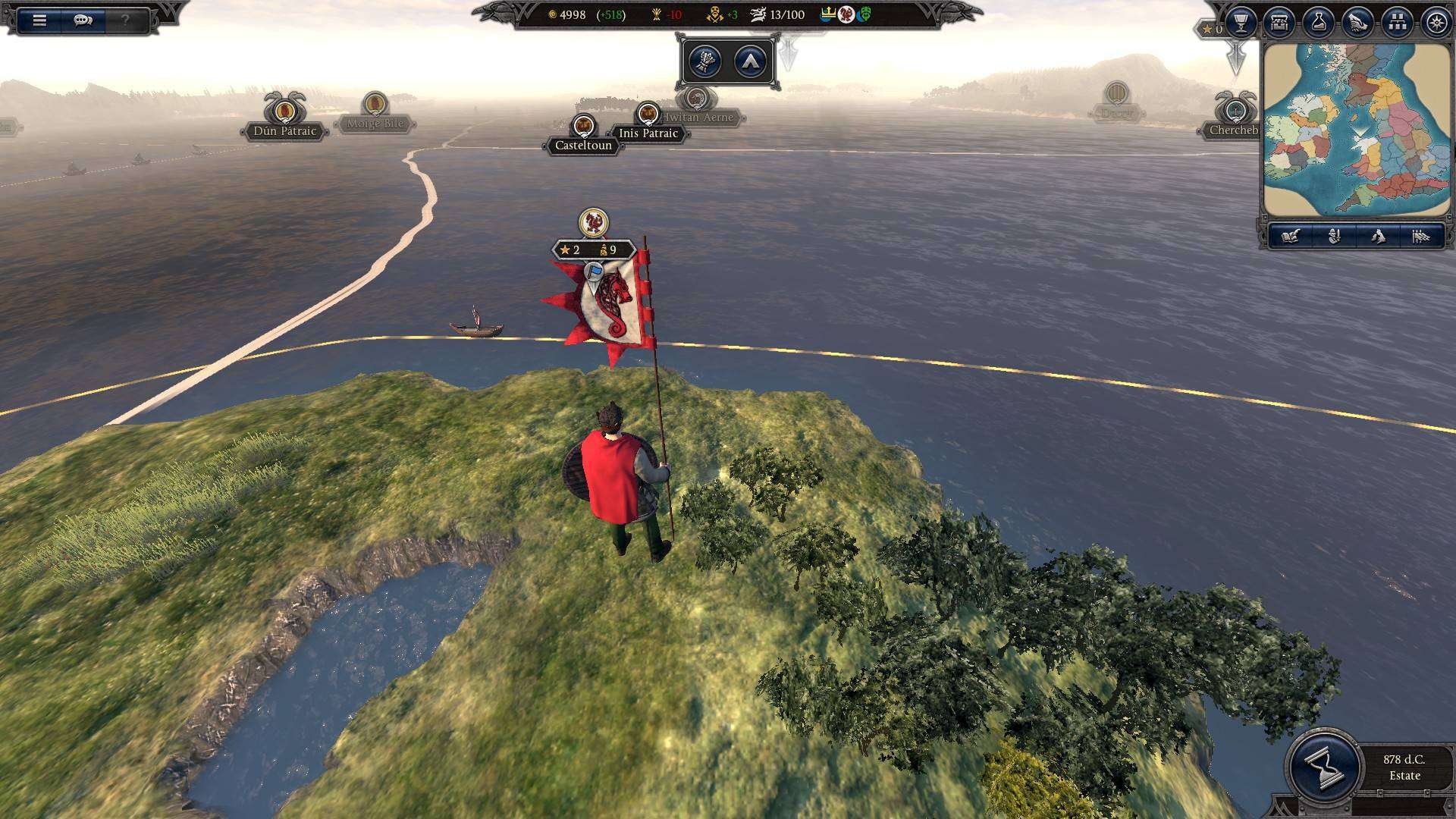 Stiamo lavorando alla recensione di A Total War Saga: Thrones of Britannia, di tanto in tanto ci fermiamo ad immortalare qualche immagine che ricordi i fasti e i nefasti della nostra campagna di conquista. Ovviamente nell'ambito della nostra nuova rubrica: giochi in 10 scatti.
Nello specifico, invece di dirigere qualche armata di invasione vichinga o difendere la sovranità dei conti del Wessex e di Northumbria, ci siamo impegnati a difendere le antiche tradizioni gallesi, con il regno del Gwynedd. Per unire il Galles e nella speranza di rendere il sud della Gran Bretagna forte abbastanza da respingere gli invasori vichinghi.
Ma bando alle spiegazioni, facciamo "parlare" le immagini di A Total War Saga: Thrones of Britannia. Buona visione e buona lettura.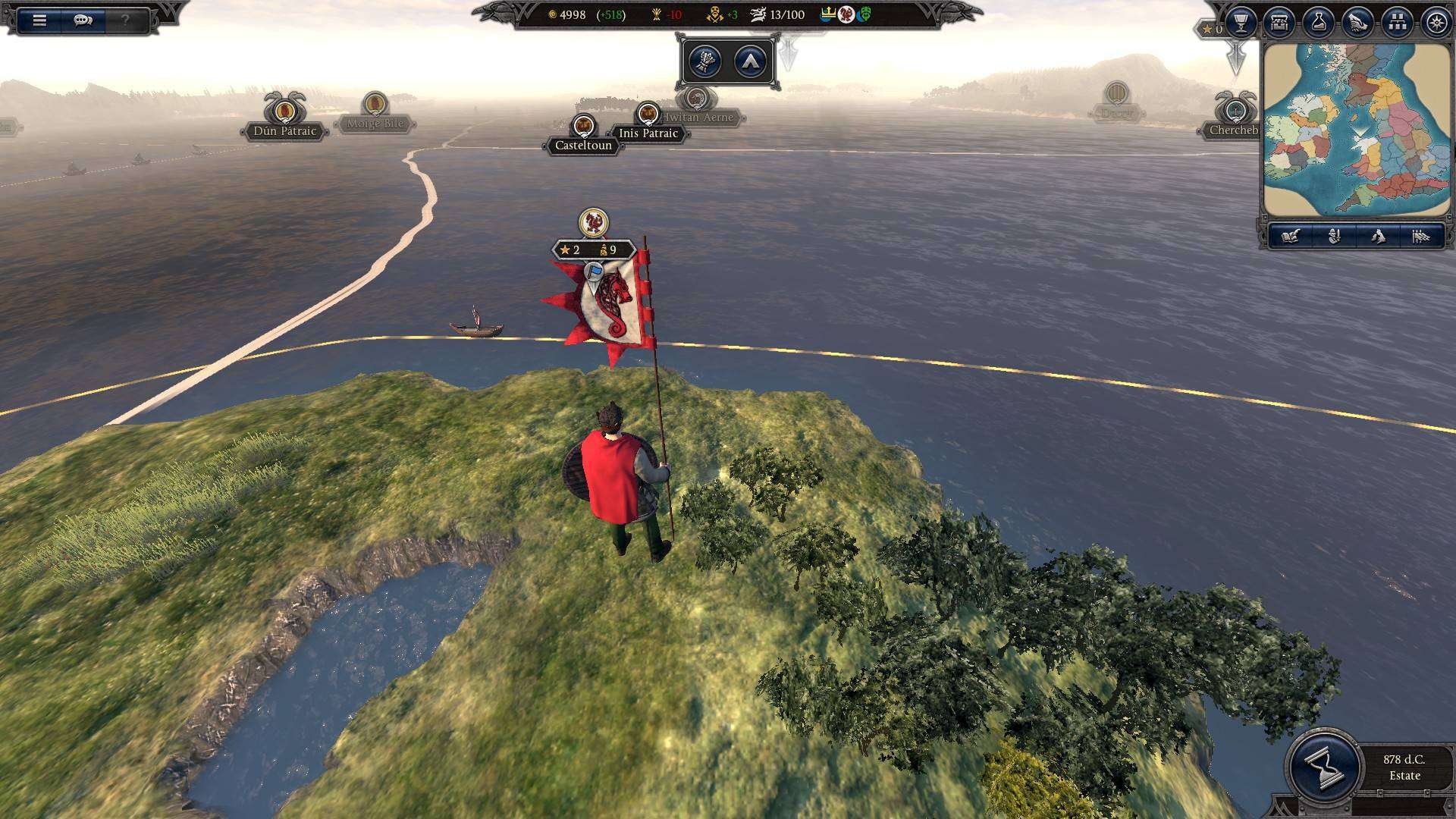 Dalle coste dell'isola dell'odierna Anglesey, dalle sicura mura del castello di Aberffro (Aberffraw), si sollevano i vessilli del drago rosso di Gwynedd. Il re, alla testa del suo esercito, volge un'ultima volta lo sguardo verso la sua terra d'origine: la Scozia. Ha appena sedato una rivolta e tra poco volgerà le sue attenzioni al sud e al centro della Gran Bretagna. L'obbiettivo è di riunire il Galles sotto una sola bandiera e dare delle severe lezioni agli invasori vichinghi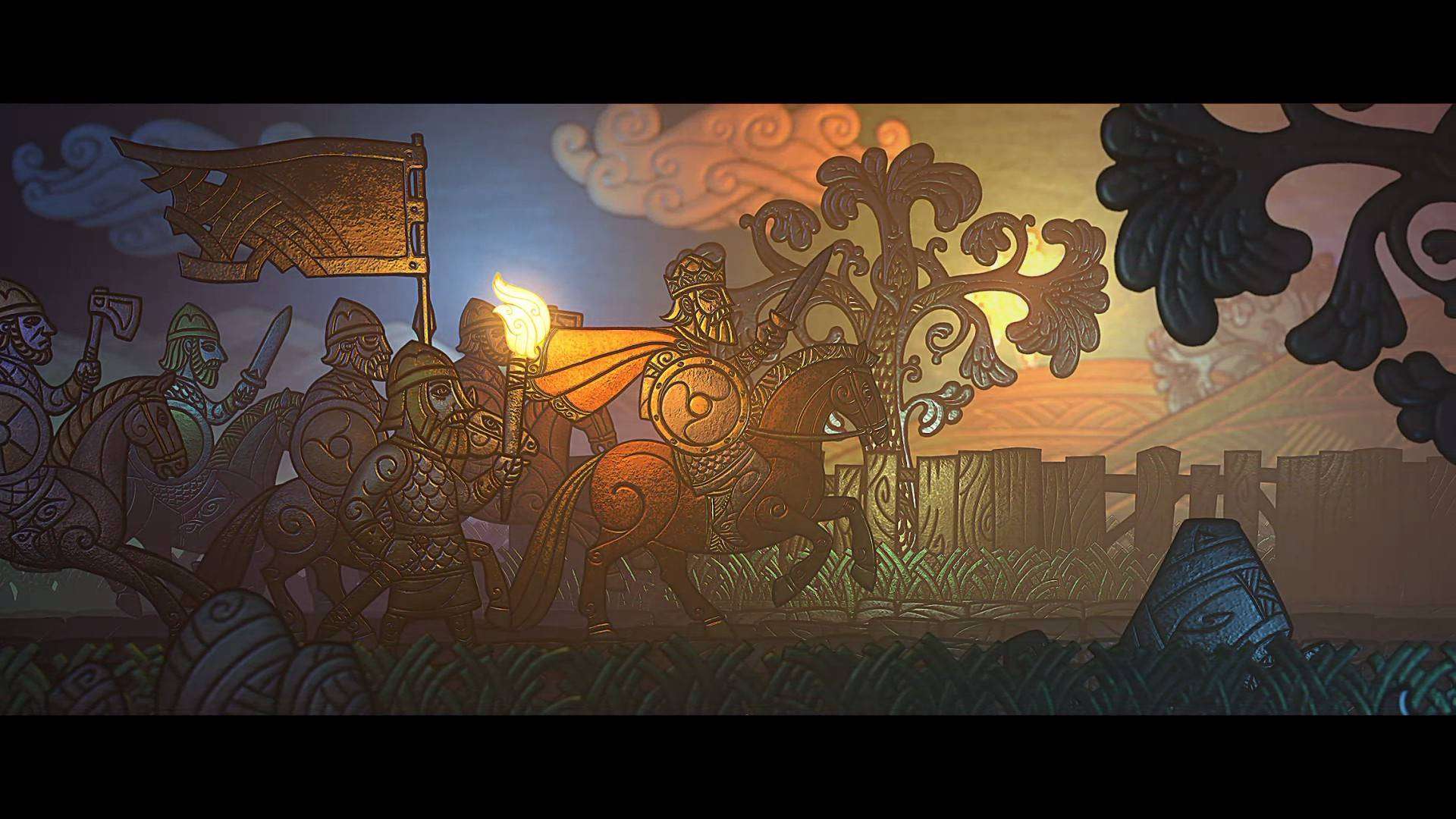 Eventi e narrazioni sono affidati ad elegantissimi arazzi che richiamano le arti medievali prima dell'anno mille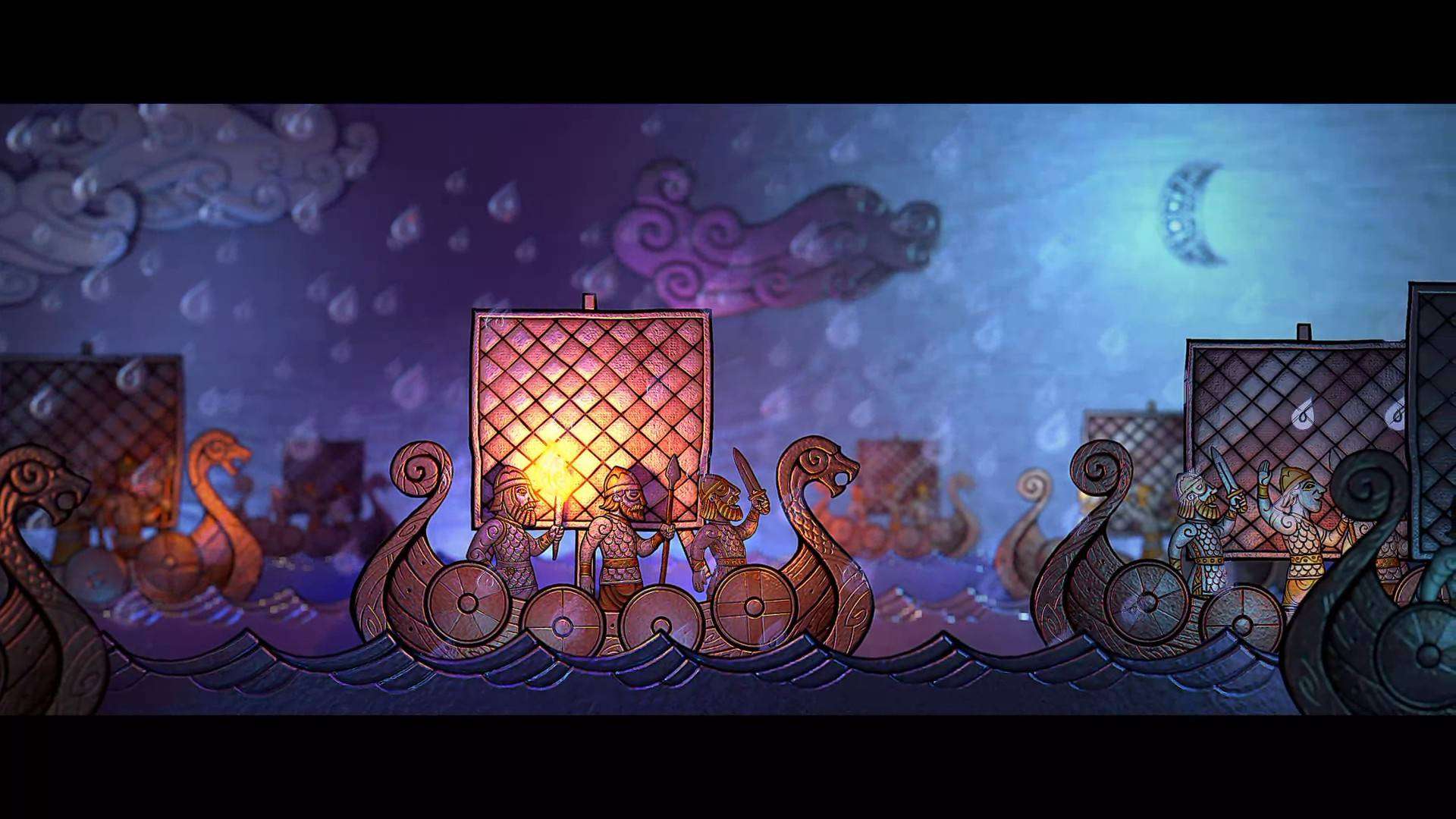 I drakkar vichinghi sono l'incubo di molti popoli autoctoni della Gran Bretagna. Il loro profilo è sempre portatore di sventura, razzie e massacri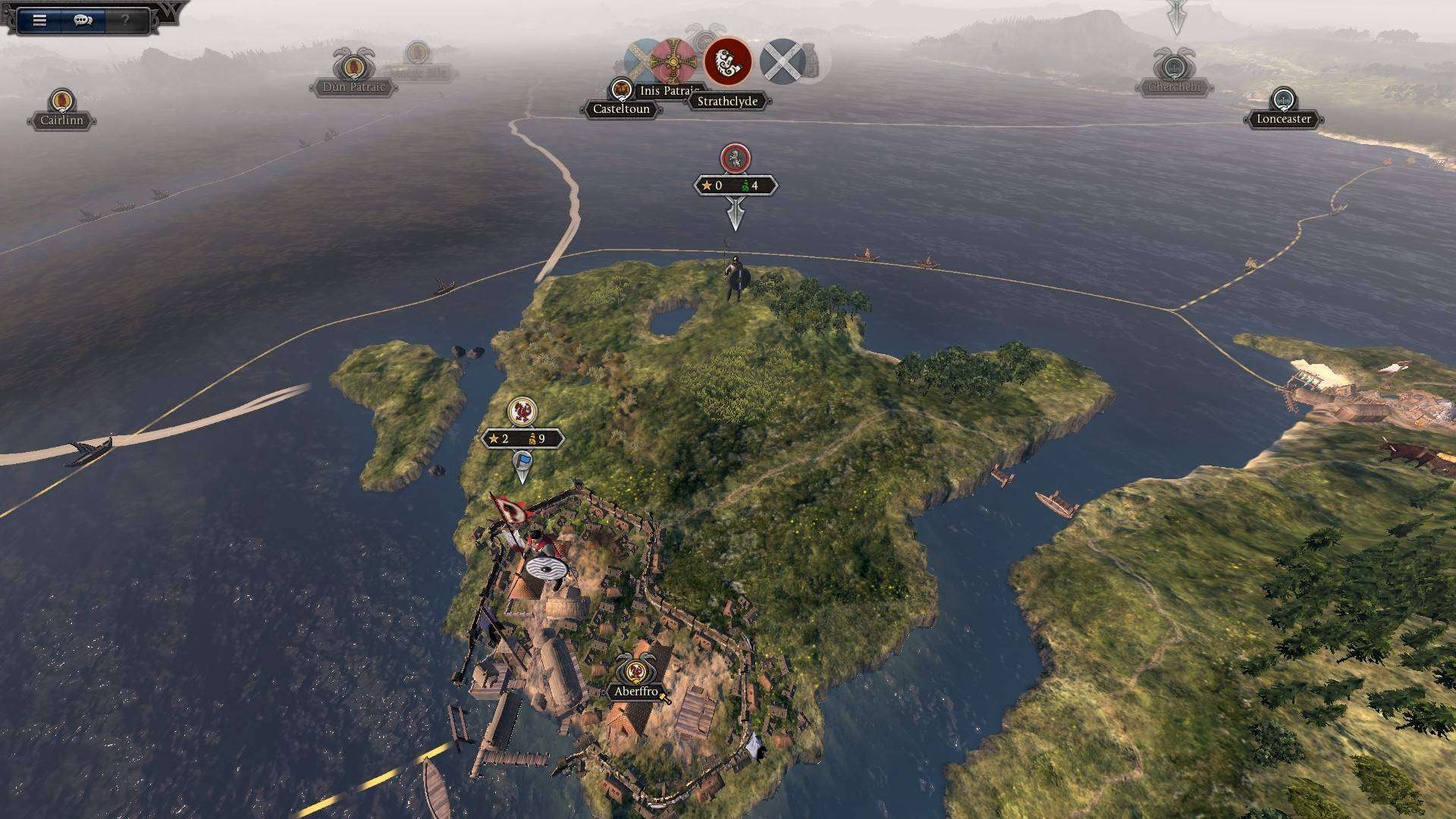 La storia del regno di Gwynedd parte da qui, dall'isola di Anglesey e da un piccolo esercito di ribelli da disperdere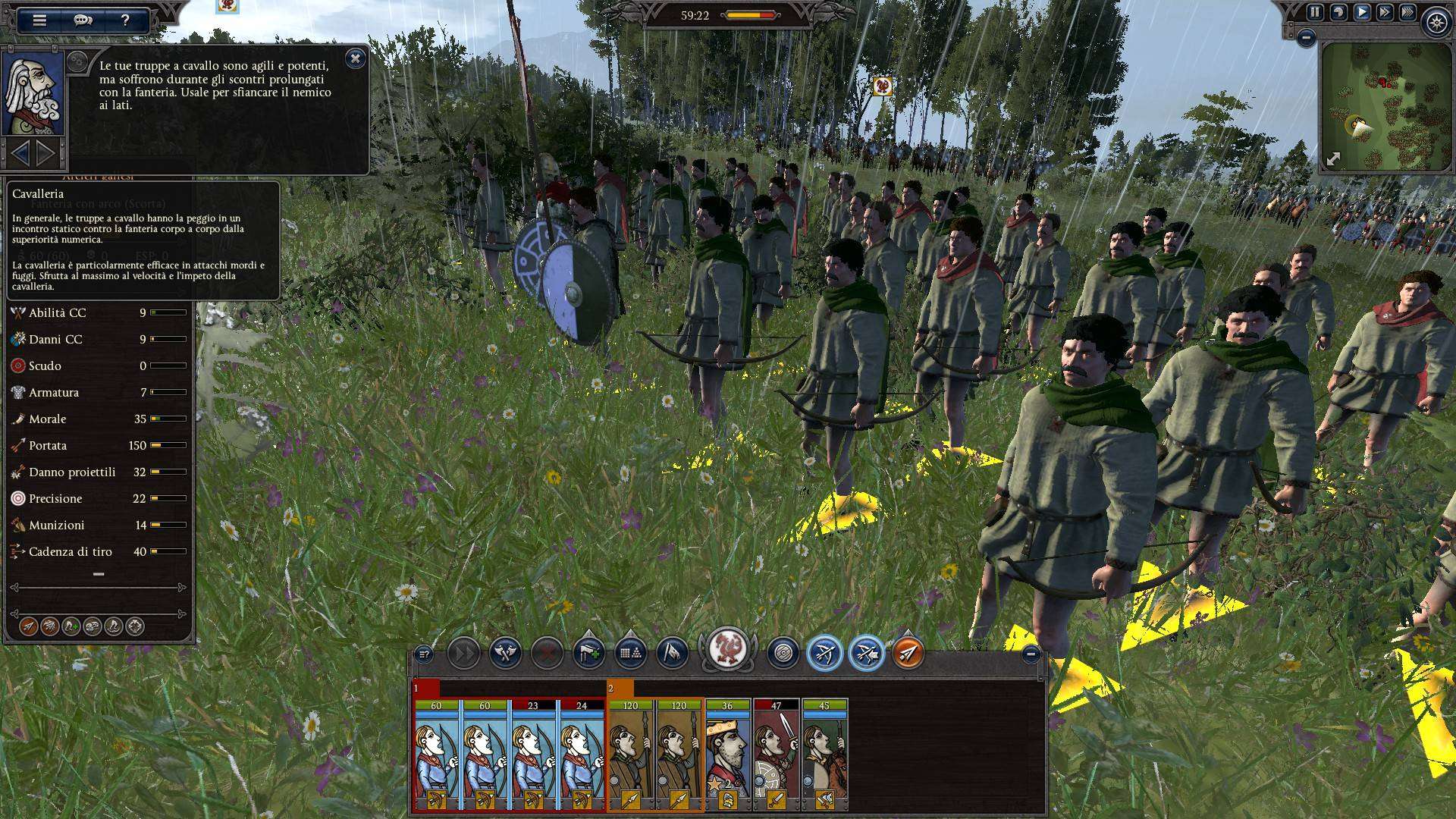 Gli arcieri gallesi sono gli antenati di quei cacciatori che semineranno panico e ammirazione mezzo secolo dopo, durante la guerra dei cent'anni. Il pesante Longbow non era ancora diffuso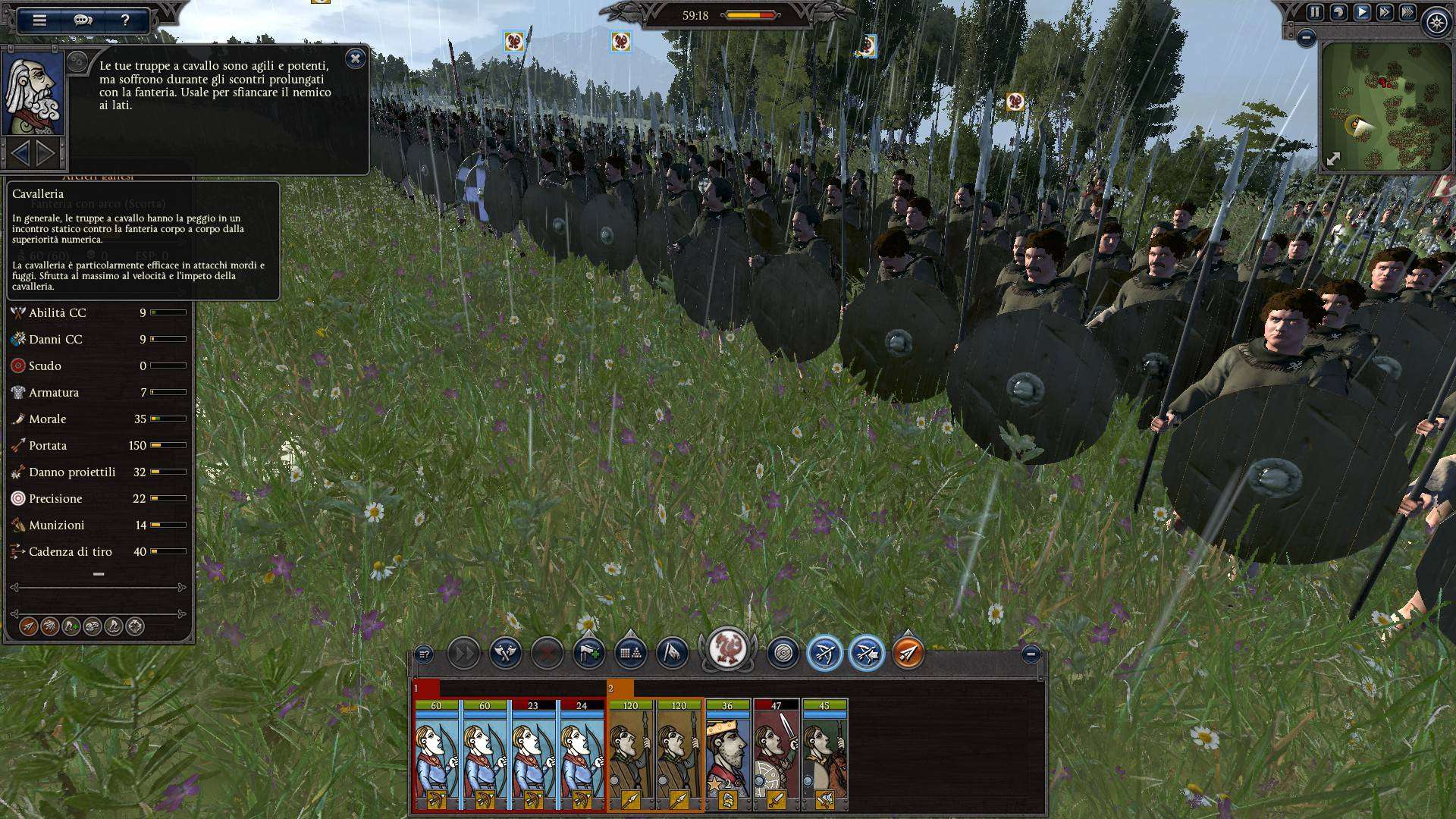 La fanteria gallese dei primordi: una falange di coscritti pronti ad immolarsi per la patria. Se gli arcieri fossero la spina dorsale dell'esercito gallese, i lancieri ne sono sicuramente i muscoli che tengono in piedi il corpo d'armata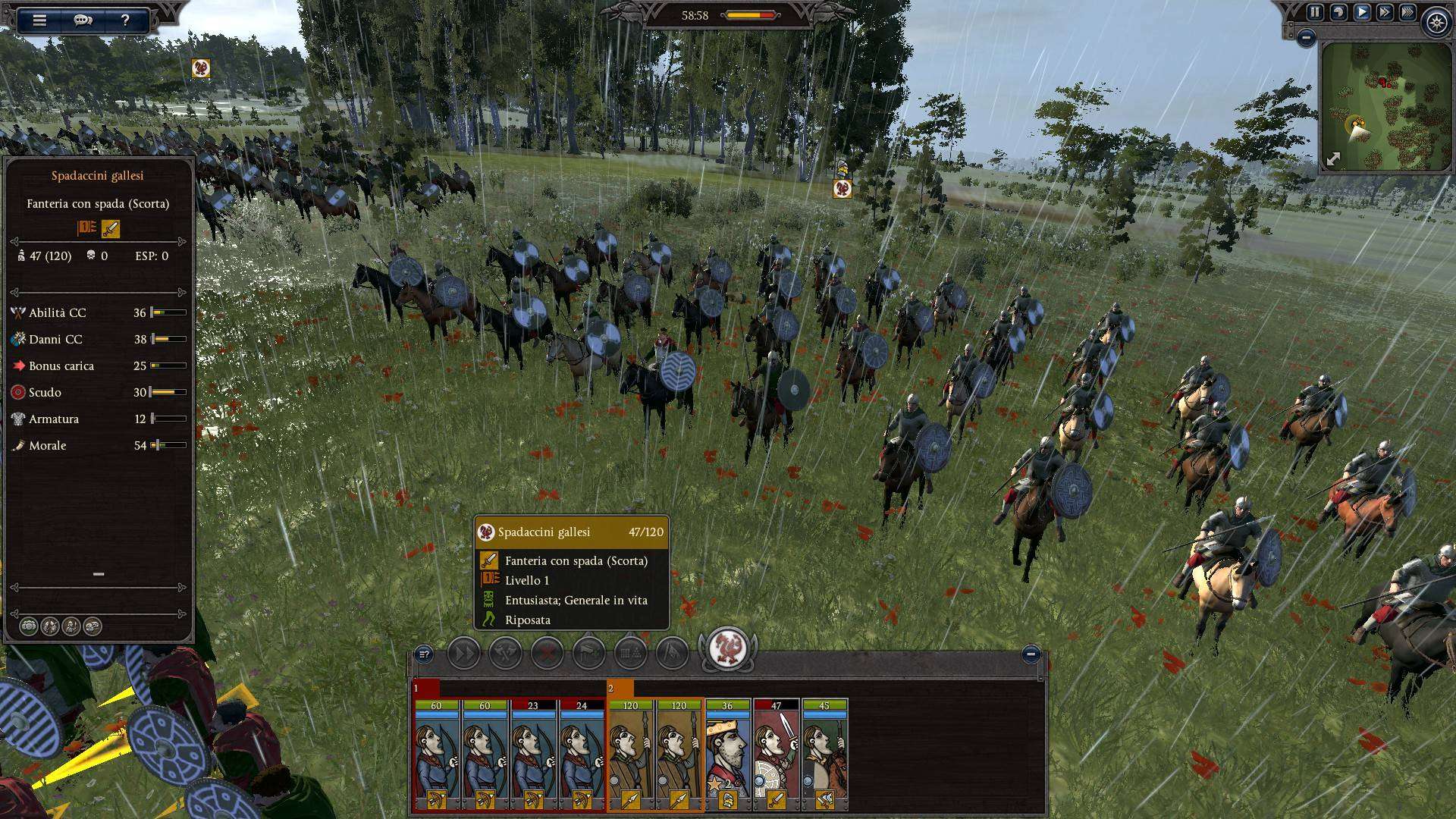 La cavalleria gallese non si distingueva per chissà quali meriti, ma faceva il suo lavoro di copertura delle ali dell'esercito senza infamia né lode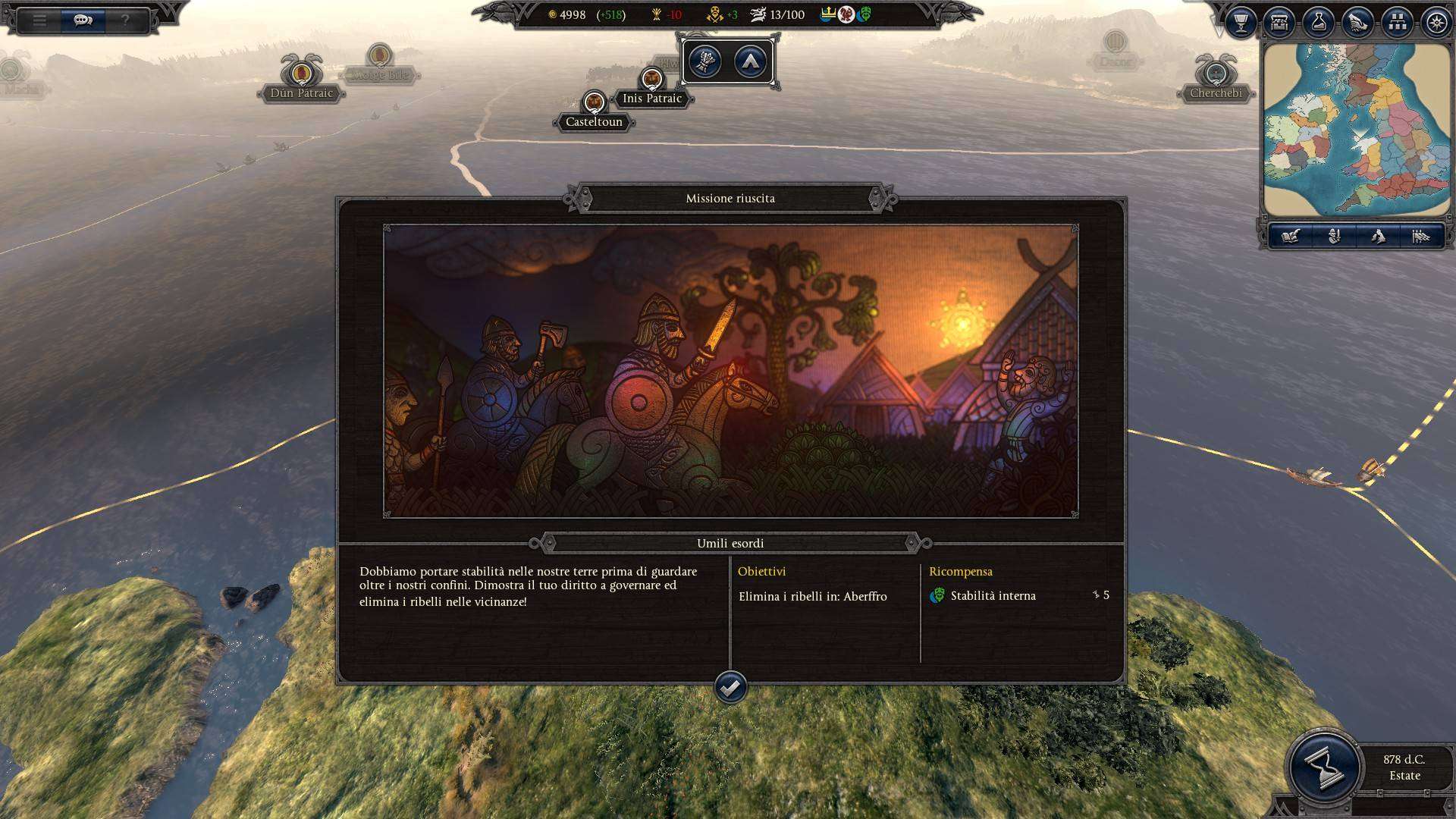 Un arazzo celebra la vittoria del nostro esercito su quello dei ribelli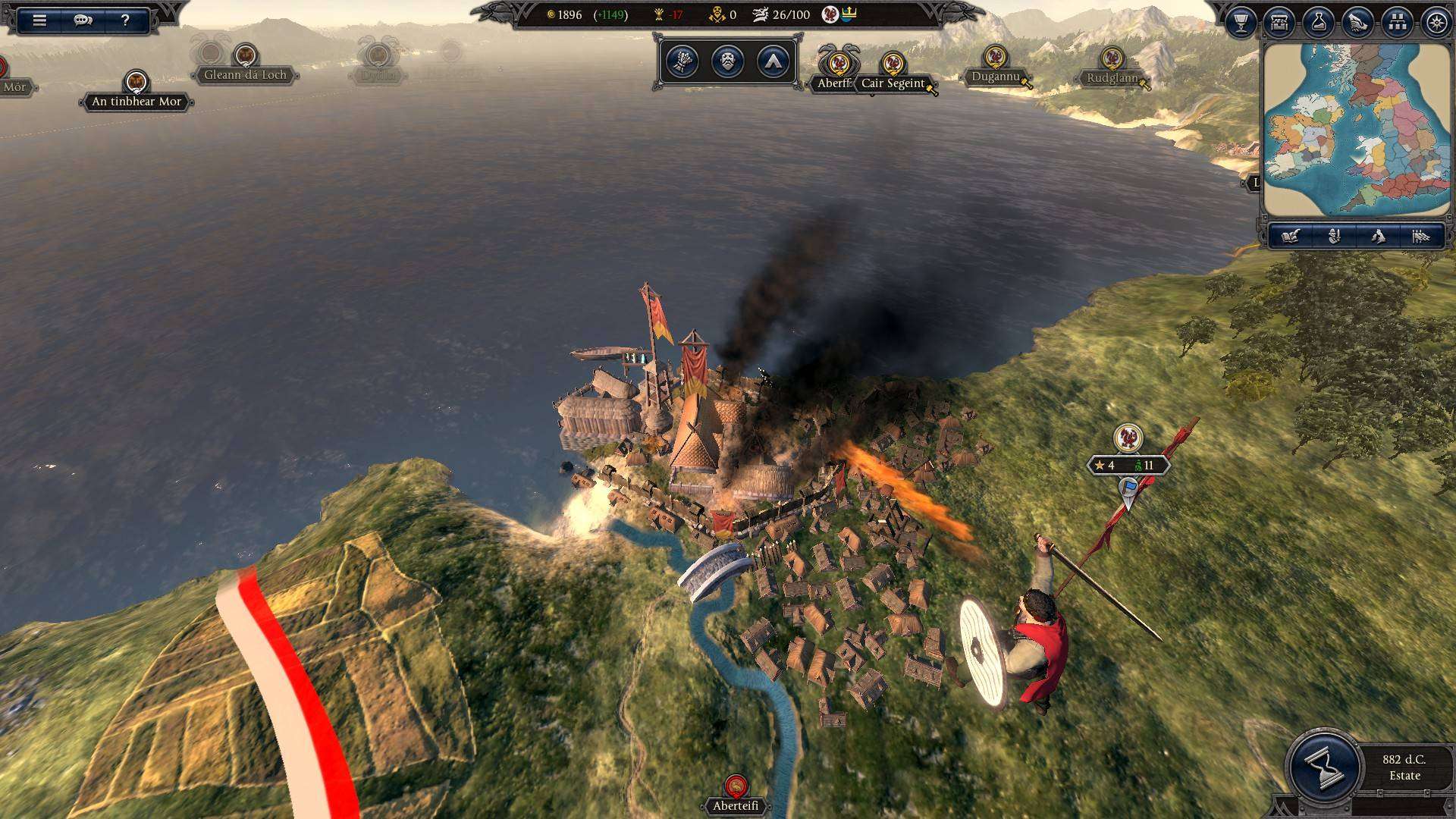 La campagna di conquista del Galles è appena iniziata. Molti insediamenti preferiscono la guerra alla resa, pertanto non resta che cingere d'assedio le roccaforti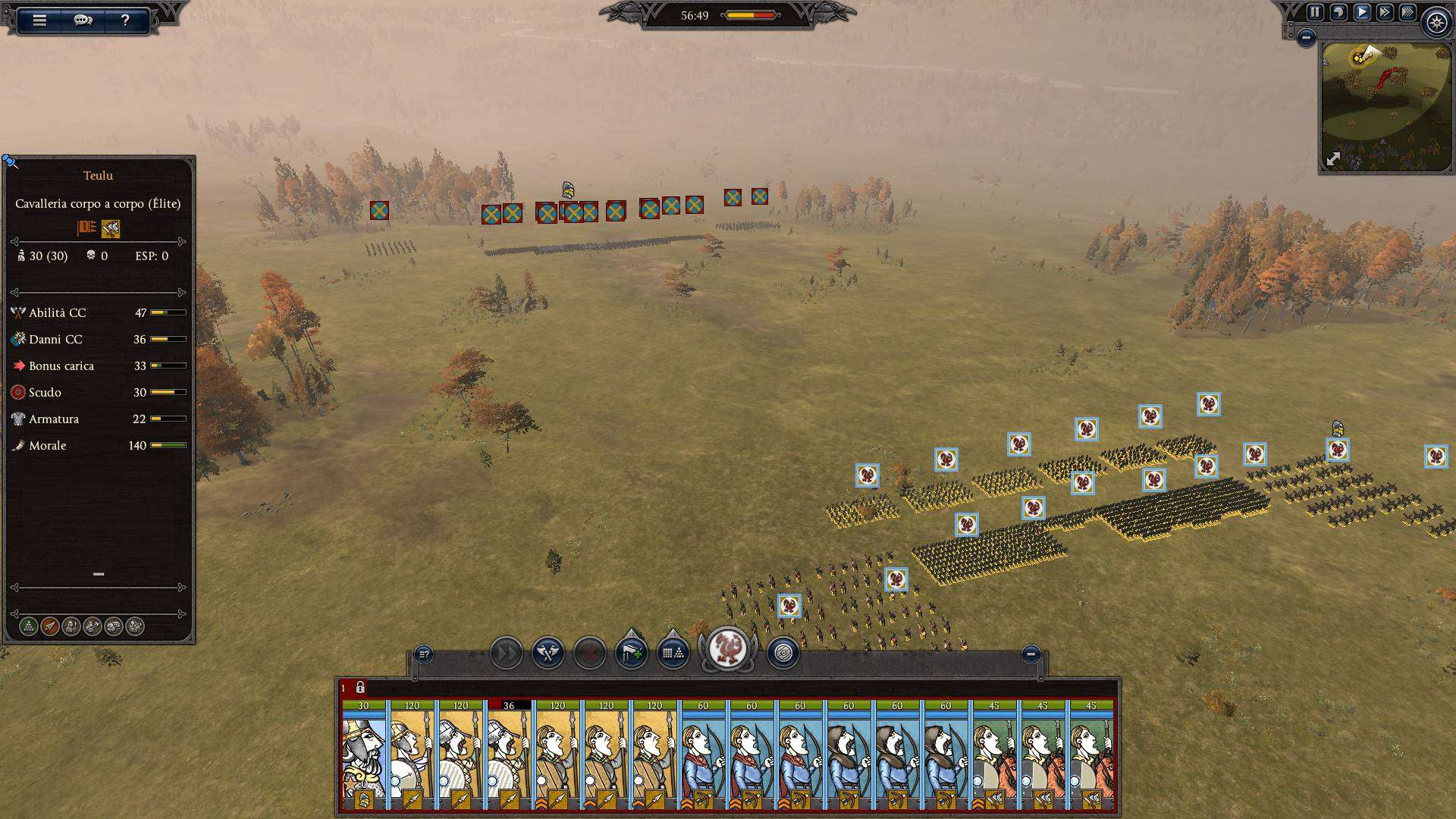 I grandi reami della Gran Bretagna centrale, come il Regno di Mercia, non tollerano l'ascesa di potere e influenza del piccolo regno di Gwynedd. Una grande battaglia campale in A Total War Saga: Thrones of Britannia, promette di mietere centinaia di vittime da entrambe le parti. Si dice che in Inghilterra piova sempre perché il suo suolo è fin troppo denso di sangue di guerrieri. Sarà vero?
L'articolo A Total War Saga: Thrones of Britannia in nostre immagini di gameplay sembra essere il primo su IlVideogioco.com.
Fonte: A Total War Saga: Thrones of Britannia in nostre immagini di gameplay